16th September 2020
Under-23 goalscorer Theo Corbeanu is hoping the side can continue what they've started after beating Burnley on their opening game of the new 2020/21 Premier League 2 season.
The Canadian forward made an instant impact having been promoted into the development side for this term from the under-18s, scoring just 10 minutes into his under-23s debut, showing great skill to get away from his marker before firing the ball into the bottom corner.
And the 18-year-old, who has been training with the first-team and learning under Nuno Espirito Santo since the senior side came back for pre-season, is aiming to maintain the winning feeling.
On a positive beginning to 2020/21
"It's very important. You always have to start the season off in a positive way, and I think this is the best thing that could have happened for us.
"We're just hoping to push on now and keep winning. Hopefully get to our main objectives; to improve every aspect of our games, to improve as a team and ultimately to improve as individuals. That's what we're looking to do."
Simply brilliant from Theo Corbeanu 👏

📺 Watch live 👉 https://t.co/LedpDWh7CK#WOLBUR #PL2 pic.twitter.com/CVDXtVlrUk

— Wolves Academy (@WolvesAcademy) September 12, 2020
On three points to start the season
"It's a great start. Getting back to winning ways is something everyone wanted, so 3-2 in the first game is a very good start.
"I tried my best to make an impact. It's my first season with the under-23s and I'm looking to impress, and I'm just happy to get the goal to help the team win.
"It was a little bit disappointing because I wanted to give the team the lead, but as a footballer you can't think about that too much, you have to keep going, and I was glad I was able to put away the second chance."
On a debut under-23s goal
"It's something I work on in training a lot; getting away from my man with pace. I was able to spin them there, and then it was just one on one with the defender, I did a stepover and put it in the corner.
"That's something I do on the training pitch and I want to continue to do, so I'm happy with that."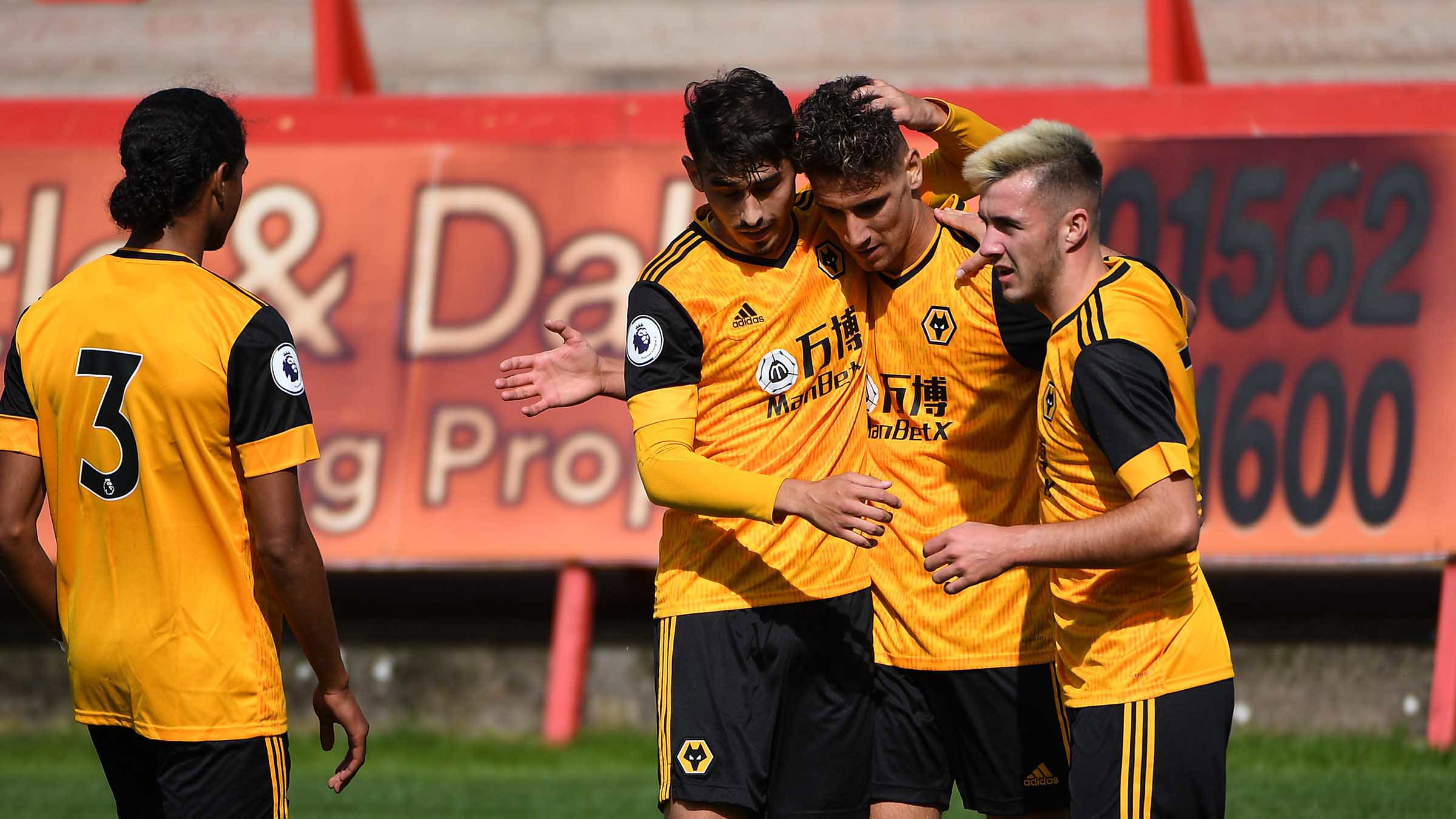 On his confidence in front of goal
"This is one of the things that characterises me. As a striker and as an attacking player in general, you need to be confident if you want to make an impact and help your team.
"You see that in the first-team with players such as Jota, Jimenez; they're players who can change the game, so I'm looking to follow in their footsteps and carry that on."
On half-time team talk
"James said that we need to keep going. They got two quick goals, they did well on them, but in the second-half, we had to put that behind us.
"He said to keep going and pish because it's a very winnable game, and that's exactly what we did. We did well to get that third goals and close the game out."
Nice work, Theo 👊

📺 Watch the final 15 👉 https://t.co/LedpDWh7CK#WOLBUR #PL2 pic.twitter.com/2QxAkaxynF

— Wolves Academy (@WolvesAcademy) September 12, 2020
On returning after the Covid-19 enforced break
"It's nice to be back. It's been a long time out. A lot of us Academy lads who weren't with the first-team have had a long break, and we missed football a lot.
"But it's great to be back out here again, and be able to do what we love because this is what we like, this is what we do with our lives, so it's great to be back out there."

#WolvesAcademy