24th August 2020
James Collins was pleased with the impact Wolves Academy's young players are having at under-23 level during another positive week of pre-season matches.
The under-23 head coach, who is preparing to face his former side Crewe Alexandra later this week, saw his development side maintain their unbeaten record in pre-season with a 1-1 draw against Coventry City's senior outfit last Tuesday before a goalless tie with Walsall's first-team later that day.
And then on Saturday, Wolves beat Sheffield United's under-23s thanks to headed goals from under-18 Dutch defensive pair of Nigel Lonwijk and Justin Hubner, before Austin Samuels put the icing on the cake in the dying moments of the game.
On positive results against EFL opposition
"We had two incredibly tough games against Coventry and Walsall's first-teams last week and I thought the boys acquitted themselves really well. We drew both games and the players worked very hard with what we're trying to implement and the way we're trying to play.
"In the second game, we had a lot of young players out on the pitch and ended with three 16-year-olds in defence. To be playing against first-team players, not conceding and doing as well as they did, it was really pleasing to see the positive signs they showed.
"Playing against first-team opposition is a really good judge of where you're at as an Academy player. It's a test of character, energy and enthusiasm, and shows what they need to be doing to become an elite footballer.
"Under-23 football is probably a bit more technical and tactical, but when you're going up against senior opposition, you know you're going to have to handle the physical and psychological side, which I thought they did really well."
On victory against the Blades
"We had a slightly different test on Saturday, playing Sheffield United's under-23s. It was a tight game and we edged by scoring two set pieces. Nigel and Justin, two of our young ones, came on in the second-half and both scored from headers.
"We conceded from a set-piece ourselves, which was disappointing because we'd done a lot of work in pre-season on set-pieces, both offensively and defensively, but they gave us an interesting tactical challenge because the play in a similar fashion to their first-team.
"Even though we play a similar style ourselves, we don't come up against that formation often, although they do play it slightly differently, it was a really good tactical challenge. The game ebbed and flowed, and we just about edged it, with Austin scoring a great goal right at the very end through a counter-attack to seal it.
"It was pleasing to get used to winning again and embedding our tactics into the system, but there is still plenty of work to do before the season starts."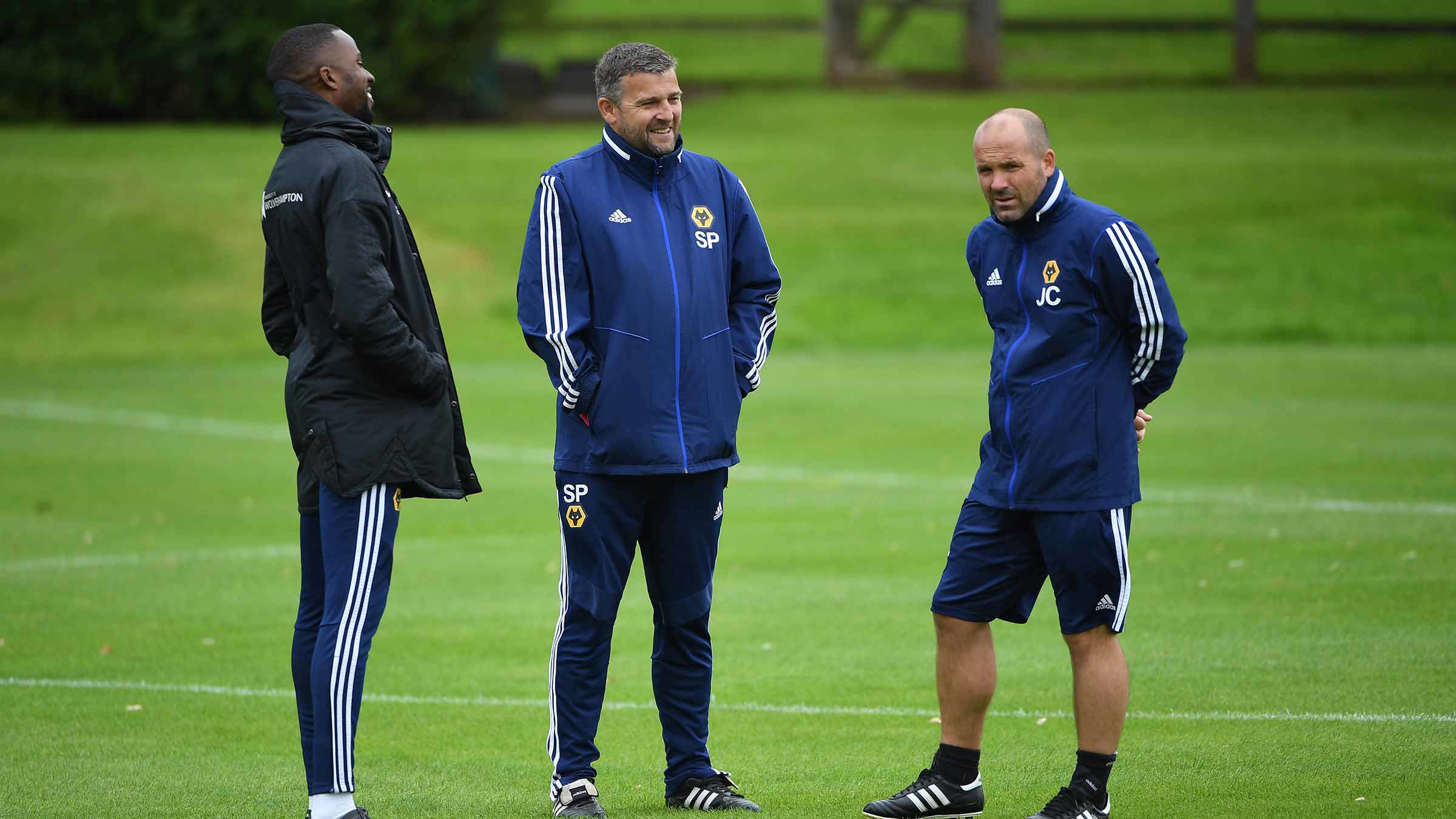 On young players getting their chance wih under-23s
"The groups work closely together anyway and there is a lot of fluidity and transition between all the age categories; from the under-16s, the under-18s, the under-23s, the loan group and even our first-team.
"When players move from group to group it works for us because all the players work from the same hymn sheet – so to speak – which makes the transitions easier for the players.
"When players are ready, they go up and get challenged at the level they need to be challenged at. That means the players from our group are happy to go up and train with the first-team or go out on loan, 18s come up to us, and then 16s come up to the 18s.
"That will be something you'll see a lot of this season. Players who do well in the 18s will get an opportunity in the 23s, and that's how it should be if you've got a system that's trying to give the best challenge to the players at the right time."
On facing his former club this week
"It will be nice to see them all, seeing the old staff again. It's always good to catch up with former colleagues and players. I was there a long time so know them well and know how good they are.
"They had a good season last year, so will be coming into this season on a high. I know they'll play the right way and it will be a good footballing test for us."

#WolvesAcademy