18th August 2020
James Collins knows his development side will have a big test on their hands regardless of the opposition they are drawn against in this season's EFL Trophy.
The under-23 head coach, who will lead a team of under-21s against League One and League Two opponents, has seen his players make a positive start to their pre-season preparations, with friendly victories against TNS and West Bromwich Albion.
And the EFL Trophy, with the draw being made at 1.30pm this afternoon, will be the first competition his players will take part in this season, with matches expected to start on the 8th September – before his side's Premier League 2 campaign gets underway.
On looking forward to the EFL Trophy
"It's a really positive competition for under-23 teams to be involved in. Often the first step on the journey for under-23 players is to go out on loan to a Football League club.
"It's a good opportunity for them to see the standard they need to be performing at, plus you get tested in different ways.
"Sometimes the style is very different to what they would be used to at youth level, and also, they're playing against 'men'. I know it's an old-fashioned thing to say, but it's a tougher environment to develop in and it's something young players very much need.
"I think the balance of the fixture programme is very good."
On Tuesday afternoon's draw
"It doesn't matter who we're drawn against, we're going to have a very tough challenge. With the players we've got this year, it will be a very young group.
"It would have been easy for us as a club to have said we wouldn't take part in that competition this year as it will be very tough for the boys. But the club understand that we're trying to develop players and get them going head-to-head against men.
"Whoever we draw, it will be tough, but we're really looking forwards to it and hope the boys will be able to step up to that challenge."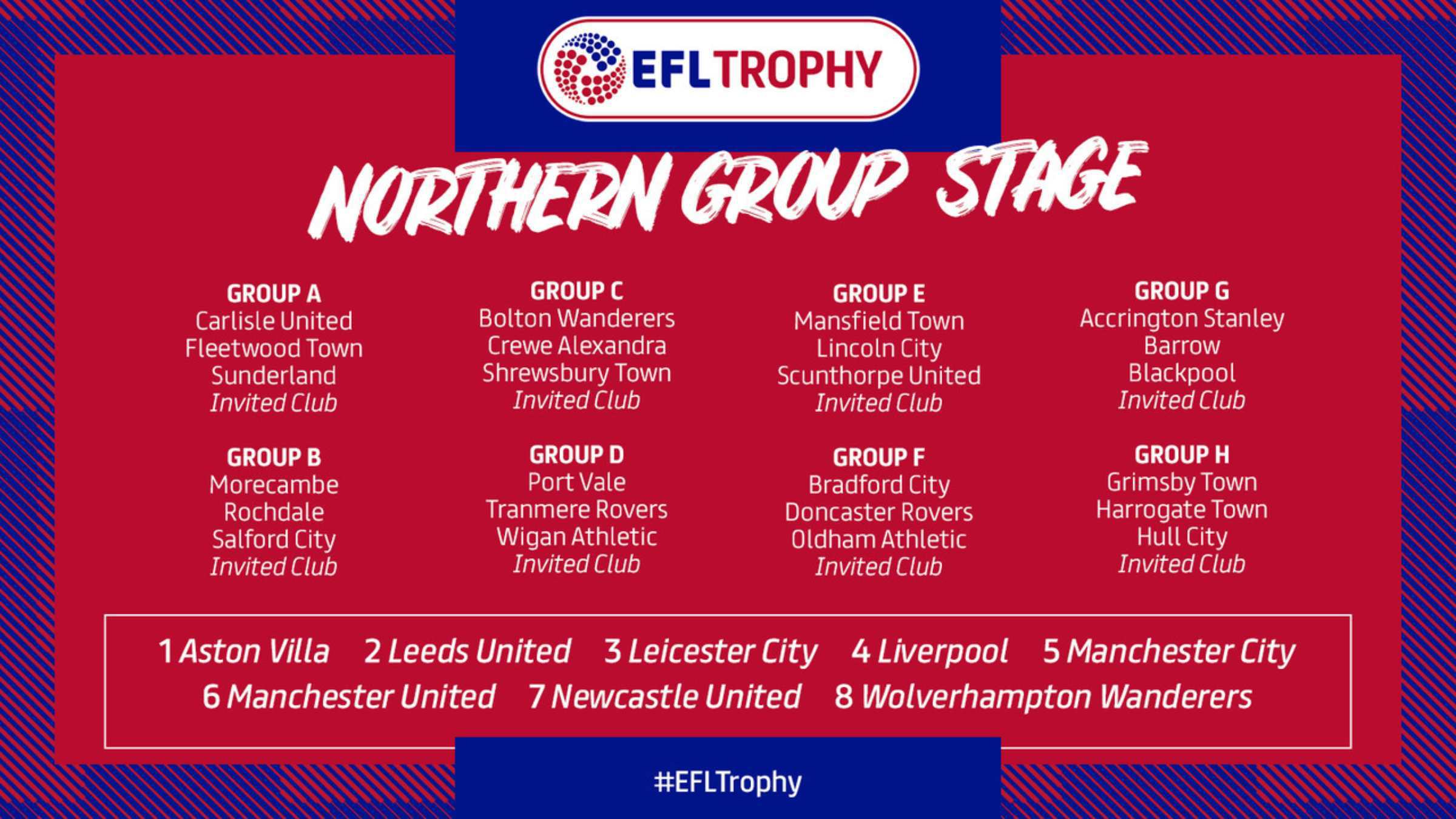 On two wins from two pre-season matches so far
"We played TNS a week ago, where we won 3-1 and it was a very decent game on a warm night and a good way of easing in after such a long time away. Then, last Friday, we played West Brom and won 3-0.
"In those first two games, we've played a mix of 23s and some of the boys who have come back in from loan, such as Sadou [Diallo], Connor Ronan and Ed Francis.
"We've got enough players to be able to split into two squads and play two games each, with the two we're playing later today being against Coventry and Walsall."
On two games on the same day
"The idea of playing two games on the same night is because we're now at the stage of our pre-season where the players need to be getting 90 minutes.
"This will be the first chance most of them would have played 90 minutes in six months, because we split their playing time in the first two games.
"They've only been back training for a couple of weeks, and we didn't think throwing them straight back in for 90 minutes would have been a wise decision, so we've eased them back in during those first two games."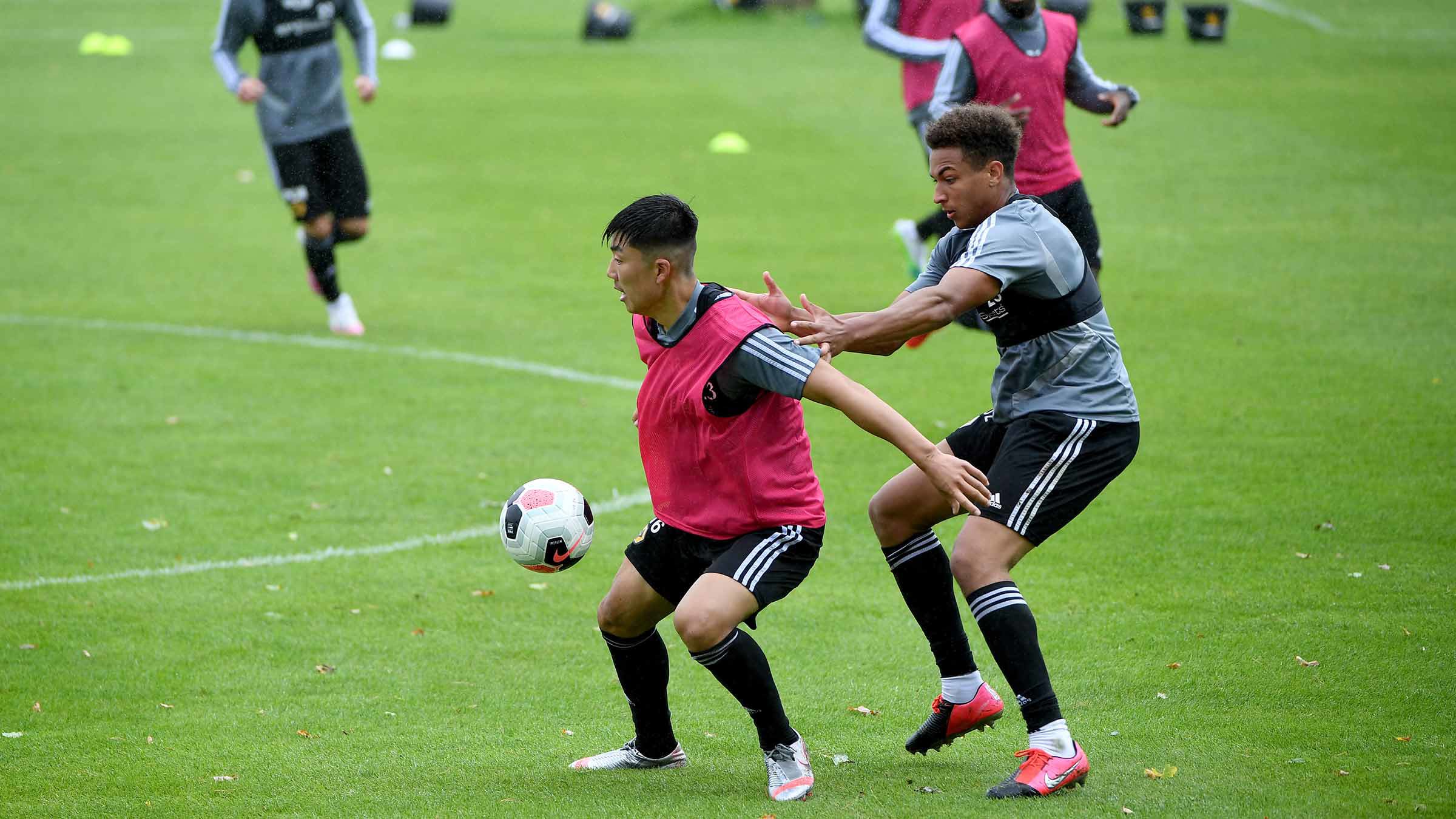 On getting the squad fit for the start of the season
"We're in Lilleshall, which is a really nice environment to play in. The group of players are a really positive bunch who want to work hard on what we've asked them to work on, and the signs so far have been very good from that point of view.
"It's obviously early days, and we've had to tread really carefully with them because they've had so long off, so the medical and sports science departments have been making sure we're doing everything at the right pace.
"What we don't want is players getting injured in the first few weeks of pre-season because they haven't done anything for a while, so that's been a challenge, but the players have come through very well.
"Fingers crossed, we can keep the players fit, healthy and injury free ready for the start of the season."

#WolvesAcademy