8th March 2019
Rob Edwards is urging Wolves supporters to give their backing to his under-23 side at Molineux on Monday night as they take on Southampton with the chance to get back to the top of the league table.
The top two sides in Premier League 2 Division 2 go head-to-head at Molineux from 7pm on 11th March, with Wolves sitting just two points being the Saints, knowing victory would go a huge way to helping their promotion hopes.
With no first-team match at home this weekend, Edwards is calling on fans to get their Molineux fix on Monday night and watch some of the club's future stars who are currently backing up Nuno Espirito Santo's first-team squad.
Under-23 regulars such as Elliot Watt, Niall Ennis, Pedro Goncalves and Ryan Giles have all made their senior debuts this season, while Cameron John and Max Kilman have both been involved in Premier League squads.
On playing at Molineux
"With the first-team not playing at Molineux this weekend, it will give the supporters an opportunity to watch the second Wolves team perform.
"We hope the supporters will come down to Molineux and make a great atmosphere, because that's what our lads need for the next step of their development and journey.
"Playing in front of crowds is not something we can always offer them, so when we do get the opportunity when playing at Molineux, especially in a game which is vitally important, it will be great for the fans to come along and support the players.
"The fans who are at Molineux on Monday night will be seeing some really good players – for both teams. A couple of Southampton's players have played in their first-team this year and have got some talented lads.
"We have as well. We have lads who've made their debuts for the first-team this season. Hopefully we can put on a performance for them."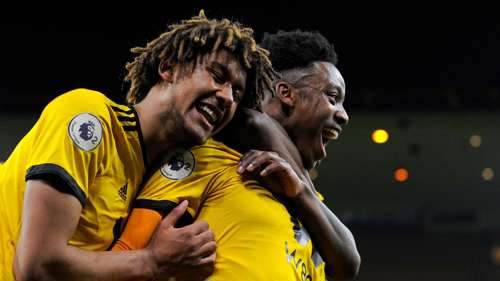 On chance to be top
"The players should be trying their best every game, but, of course, there's added incentives when you know what winning the game does, but Southampton will be the same.
"With there being so few games left of the season, the incentive is there, but the players will be trying their hardest whether they could do top or not.
"They're all difficult games now, all our games have been tight because anyone can beat anyone in the division. We're pleased we've come out on top in most of them, but if you look at the table there's a lot of teams in contention and that just shows the competitive nature of the league."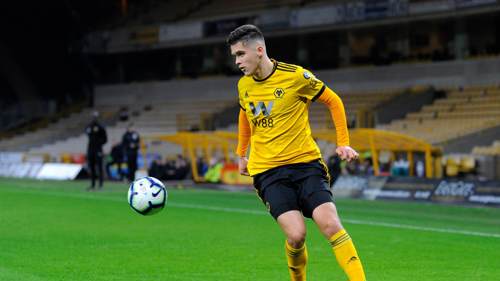 On challenge of Southampton
"We're looking forwards to being back out at Molineux once again, and in such a big game as well, but we know it's going to be a tough game.
"Southampton are currently top of the division and are performing very well. They're playing well, winning games, but we're looking forwards to the challenge.
"They've done well this season. They've had players get into the first-team, but they've continues to perform well and win games with the under-23s, which proves that they've got a good group.
"Radhi Jaidi's done a great job, they look well motivated, a good unit; but we're looking forward to what should be a very competitive game.
"With it being at Molineux as well, like it was against Manchester United earlier in the season, where it's the top two teams in the league playing, it adds that extra bit of spice."
Season ticket holders can enter Molineux for free (one per season ticket holder), while My Wolves members can enter for £2 and Young Wolves or #WolfPack members for £1.
General admission is £4 for adults and £2 for under-17s. To purchase tickets click here.
Supporters must collect their tickets or print the tickets at home beforehand.
#WolvesAcademy