10th February 2022
Frustrated to see his side fall to defeat at Molineux, but Bruno Lage refused to get too downbeat, particularly with a quick return to action around the corner on Sunday.
The head coach was unhappy with Arsenal's winner, and his side's disallowed goal, but saw positives in his side's showing, despite an inability to convert chances created after the break. Wolves chucked everything at the Gunners, particularly following the red card, but were out of luck when they reached the decisive moment, which brought an end to their unbeaten start to 2022 in the Premier League.
On the defeat
"Disappointed because I think we were the better team. First of all, the tempo we put in was very good. I think we manged well the game. We created chances but didn't score. We suffered one more time from a set piece. When we got to the end, we didn't score goals.
"I think we created a lot of chances, but when you look at the situations, especially our [disallowed] goal, no player got a touch on the ball, and he put the ball in his goal. Now we move on, continue to work like we are working and play like we play.
"It's nothing new, another good performance, but disappointing result. We conceded one more time from a set piece, in a strange situation. We take the best of what we did in the game and move onto the game against Tottenham."
On Arsenal's goal
"I saw the image. I think it's clear, the striker kicked Jose Sa's hand, and they move on and score a goal after that. It's so clear, I don't know if the situation went to VAR, but when you look at the image, it's a strange decision in my opinion."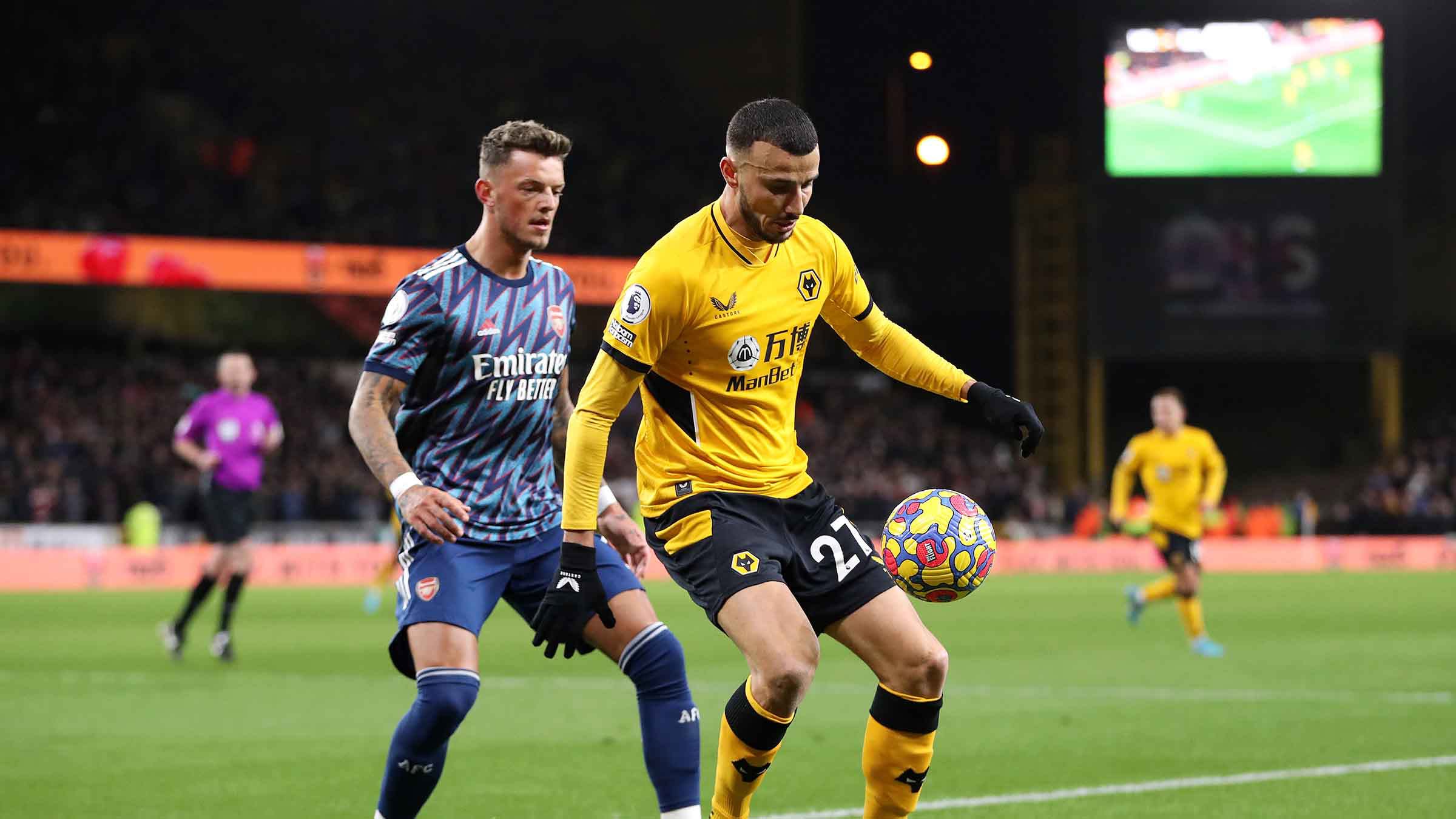 On looking to improve
"Our concern is every time to improve. When you look at the game, I think we did a good game, the way we played with the ball, the chances we created, now we are in a time of not scoring goals and suffered. In the set pieces. Every time is a moment to work and improve.
"I think we were the better team, but that's not enough. We're creating, not just in this game, some good chances and we shout score goals. We have enough quality and ambition to score goals."
On the hunt for goals
"Sometimes the goals come with natural talent of the players, because we're creating a lot of chances, we put many players in the box, and it's up to us to find the best moment to score goals. You can do more than we did tonight to score goals, just put the ball in the net, it seems so simple."
On the red card
"It was Semedo taking the throw in and he pushed him. After, he broke a transition. It's the not the first time, when you break transitions, every time it's a yellow card. Football is about movement and if you want to play I the Premier League, it's about that, high tempo, and when you break a transition by pushing it's a yellow card."
On quickly moving on
"The way you are working, running for the team, the way you're pressing, you deserve more. Let's go to play again. It's not an excuse, but since Man United we've had too many players out, yesterday was Joao, two days was Trincao. We have players with us and need to find the best decisions every time."
#WOLARS