20th November 2023
Hugo Bueno says he's itching to get back on the pitch and feel important for Wolves, after he celebrated returning to fitness by signing a new long-term contract at Molineux.
The Spaniard, who broke into the senior team this time last year, missed the last six weeks through injury, but returned to the matchday squad against Tottenham Hotspur and has now put pen to paper on a new five-year contract.
One of a number of Wolves Academy success stories in recent years, Bueno has turned out 31 times in Old Gold, and is now focused on adding to that figure in the near future, with the club he now sees as his home.
On committing his future
"I'm so happy to sign this new deal. It's a little bit of a gift from the club for my work and I feel really happy about that, all the confidence they had in me, to give me the chance to play professionally in the Premier League. I just want to say thanks to them and hopefully with my hard work I can keep giving them good performances, good matches for the team. To sign five more years here makes me feel at home."
On the past 12 months in the first-team
"To be honest, it's been amazing, all this time here. I'm enjoying every minute, it's been brilliant, and hopefully I can keep going up. It's been an amazing year, last season, all the confidence that they gave me, and all the hard work paid off. I'm really happy, but right now I'm just focused on this season and trying to get better every day, and hopefully keep growing up."
On taking his opportunity
"I'd been waiting a lot for the opportunity in the last years. The moment I had it, I knew that I had to take my chance and make the most of it, and it's what I did. It's been amazing to just train with them every day and now be part of it. Hopefully we can keep going and I can still feel important in the team and do a good job."
On being thrust into the action
"It wasn't an easy time to be honest because it was just my first games, fighting for relegation in crucial games, really important games for us, but I think that my personality, the way that I am, and the professional mentality that I always try to have, it helped me a lot to improve in those moments and perform.
"I'm really happy that everyone, the players and the team, got together and got the job done. Hopefully this season we can do better, like we are doing, and hopefully I can help the team again."
On missing the past two months
"It's been really, really frustrating for me personally. It's not the first time I've been injured, I know how it is, it's a little step back, but I always try to use this time to improve little things and come back stronger. Right now I feel ready, ready again to play, to help the team, and hopefully get some wins."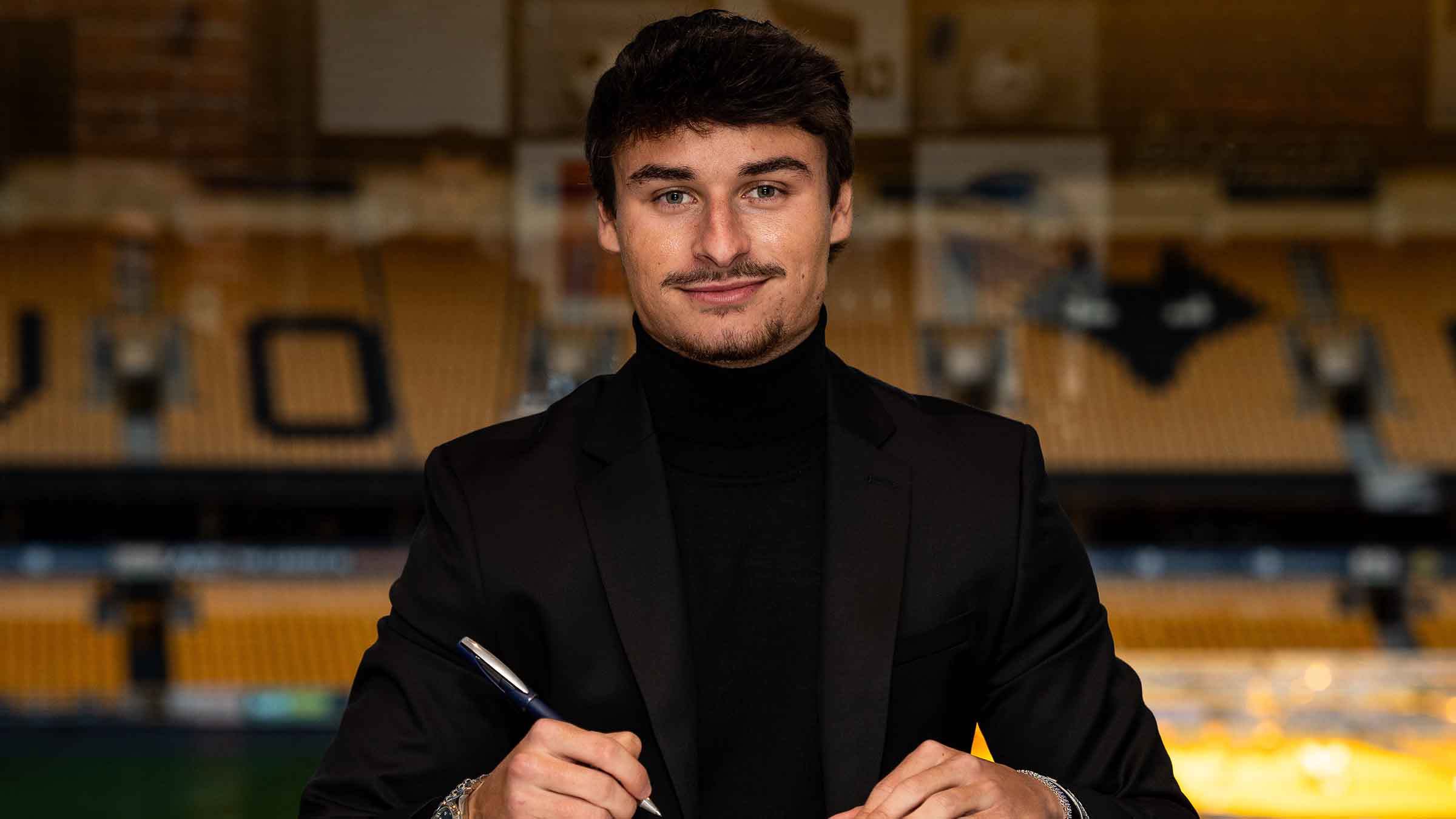 On making his return this weekend
"I remember the beginning of the week they told me I was maybe going to be involved, the doctors, the physios. It was maybe too early, but every training session I tried to show that I was ready to be on the bench and I was involved and it was brilliant. Then, the game was amazing, of course. I didn't play, but the happiness inside of me was amazing and also for my friend Pablo [Sarabia], he deserved it. It was a really, really good day."
On being ready to play
"I'm working for that, of course. I feel ready, I feel good now, it's been a week since coming back from injury, but I'm going to make sure I keep training and over the international break get ready, and hopefully be involved against Fulham on the pitch. Hopefully I can make the difference, who knows?"