14th January 2023
After tying Mario Lemina to a deal which keeps him at Wolves until 2025, Julen Lopetegui believes the midfielder has a profile which could see him add a new dimension to the team.
The former Juventus and Marseille man returns to the Premier League having previously stepped out in the division with Southampton and Fulham, and Lopetegui feels his experience of English top-flight football will only be an advantage.
On bringing Lemina to Wolves
"Mario is a good player. We know him, he wants to be here, and he knows the English league. I think that he has the profile to be a good player for us. That's why he's here and I wish him all the best.
"He has the profile to help us to improve and to be able to improve our performance in the next matches.
"We have in front of us a very big and hard task, and of course we have to be ready."
On what the midfielder will bring to Wolves
"He has to be a very complete player, with and without the ball. I think without the ball he's a very strong player, and he knows his job.
"With the ball, he has enough technically to play and to understand the play. Of course, we have never worked together, but now I'm going to know more about him and he has to know about us."
Our latest addition... ✍️

📸 @LeminaM_13#WelcomeLemina pic.twitter.com/fBg8tR265n

— Wolves (@Wolves) January 13, 2023
On adding Premier League experience
"I think it is always a good thing that players know where they are coming to. They know what kind of players are here, what kind of style teams play and how hard the matches are.
"For me, of course it's one advantage that the players know this league. It's not the only thing we need to know, but it's better if they have the experience of being here and living here before."
On Lemina boosting his midfield
"The transfer window is open, so we have to take advantage because we have problems in this position with few players.
"We also have problems with the injury to Bouba, so we need players in these positions. We have to be ready and now we have to balance this situation."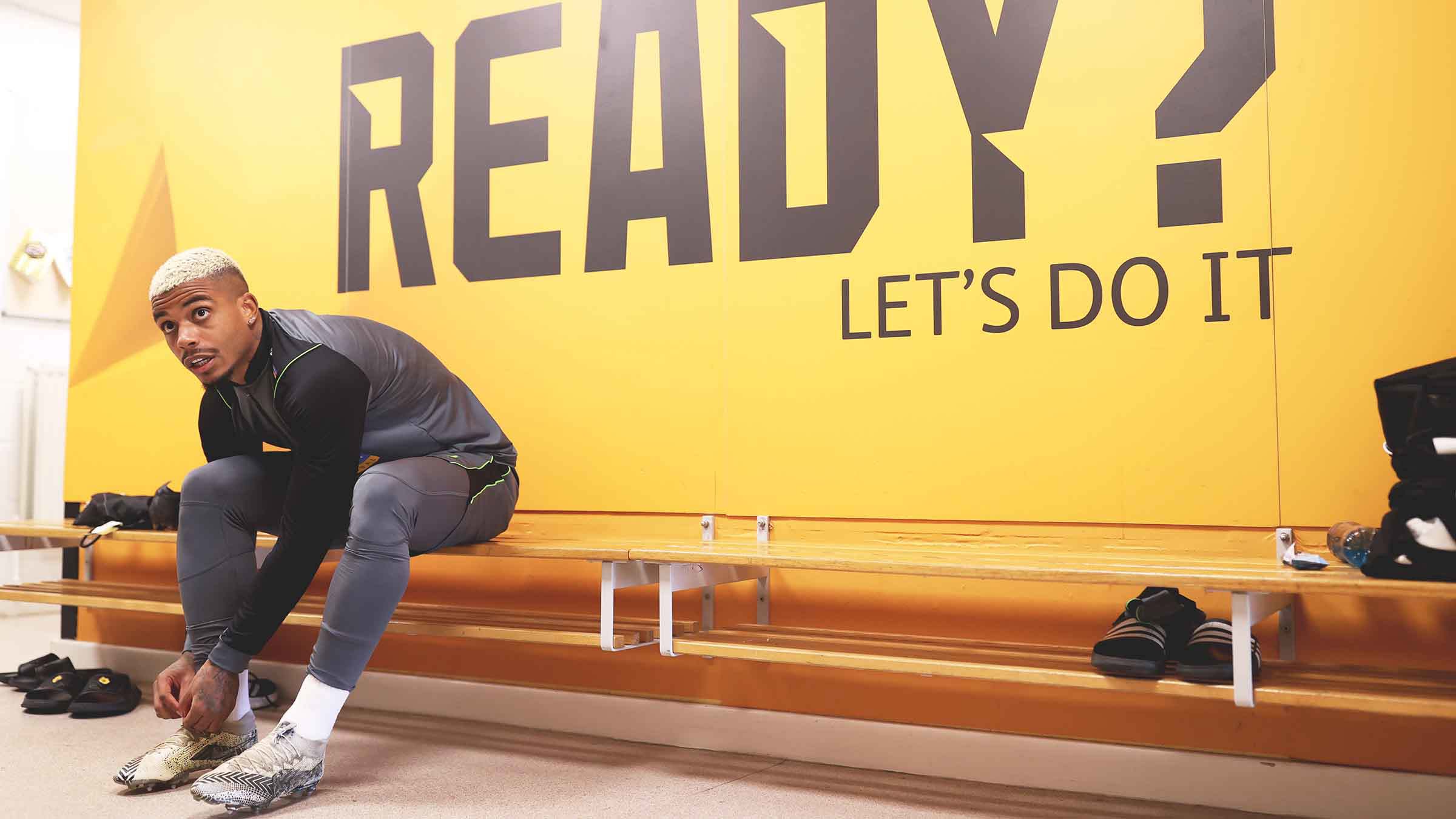 On transfer window plans
"We have thought about having two players per position and it's very important to keep the competition between the players and to take advantage of this competition inside the pitch.
"For me, it's key to keep the level and the demand high each day, and we have to have inside competition here. It's healthy for the team and I think we have to try to do it."
On working with senior recruitment staff
"I try to put my opinion always, but this is the work of the club. I think the club has a good structure they are all working very hard and I'm very happy with the workers of the club.
"I think Wolves have a very good structure in this way, and now we have needs and we are going to try to balance all this. But the most important thing, at the same time, is to be able to win matches. This is key."
#2023Transfers