4th August 2022
Conor Coady admits pre-season training has tested the Wolves players this summer, but knows they'll benefit from it once the Premier League returns on Saturday.
The old gold have spent time in both Spain and Portugal preparing for the big kick-off at Elland Road, learning different systems and returning to peak fitness, ahead of an exciting clash with Leeds United. Speaking ahead of the new season, the skipper praised Bruno Lage for tactical detail he's shared with the squad this summer, which he believes will be to their advantage across the next nine months.
On working hard on tactics
"It's been tough – double sessions are hard, they're draining. We went to Spain and the boys were up at half six, quarter to seven every morning, and we were in the gym for half eight, on the pitch for nine, and we were away training. We had the afternoon to chill and think about football, and the first session, then, you're back out at seven.
"There was a lot of tactical work, a lot of runs, and things we needed to do. We understand as players that we need to do them, and the manager's been really good."
On learning from Lage
"The tactical side of the game, his attention to detail is fantastic if I'm being honest. The in-depth nature he goes into it is fantastic. I think it's worked ever so well since he's come to the football club and it's improving everybody day by day. I think that's something he's done ever so well with every player to make them better. For me, learning from him, the way he goes in depth with everything, it's fantastic."
"To take the best from you, come inside and play."

🎙🗣

— Wolves (@Wolves) August 3, 2022
On pre-season concluding
"We've calmed down a bit this week, but pre-season's been hard. This week we're back to single sessions, getting ready for the weekend. You've just got to get through it, find a way in your head and your legs to get through it because it's hard. The hardest part is being away from home, when you're at home you can take your mind off it with your kids, but we were away so it was tough."
On returning from the summer
"Nobody's bad anymore [with body weight]. I eat better when I'm off, I look after myself because I know I have to. There aren't many now who come back in bad shape. I had three weeks off, so I went away with my missus and the kids, time with the family, and when I came back, I was just getting myself ready."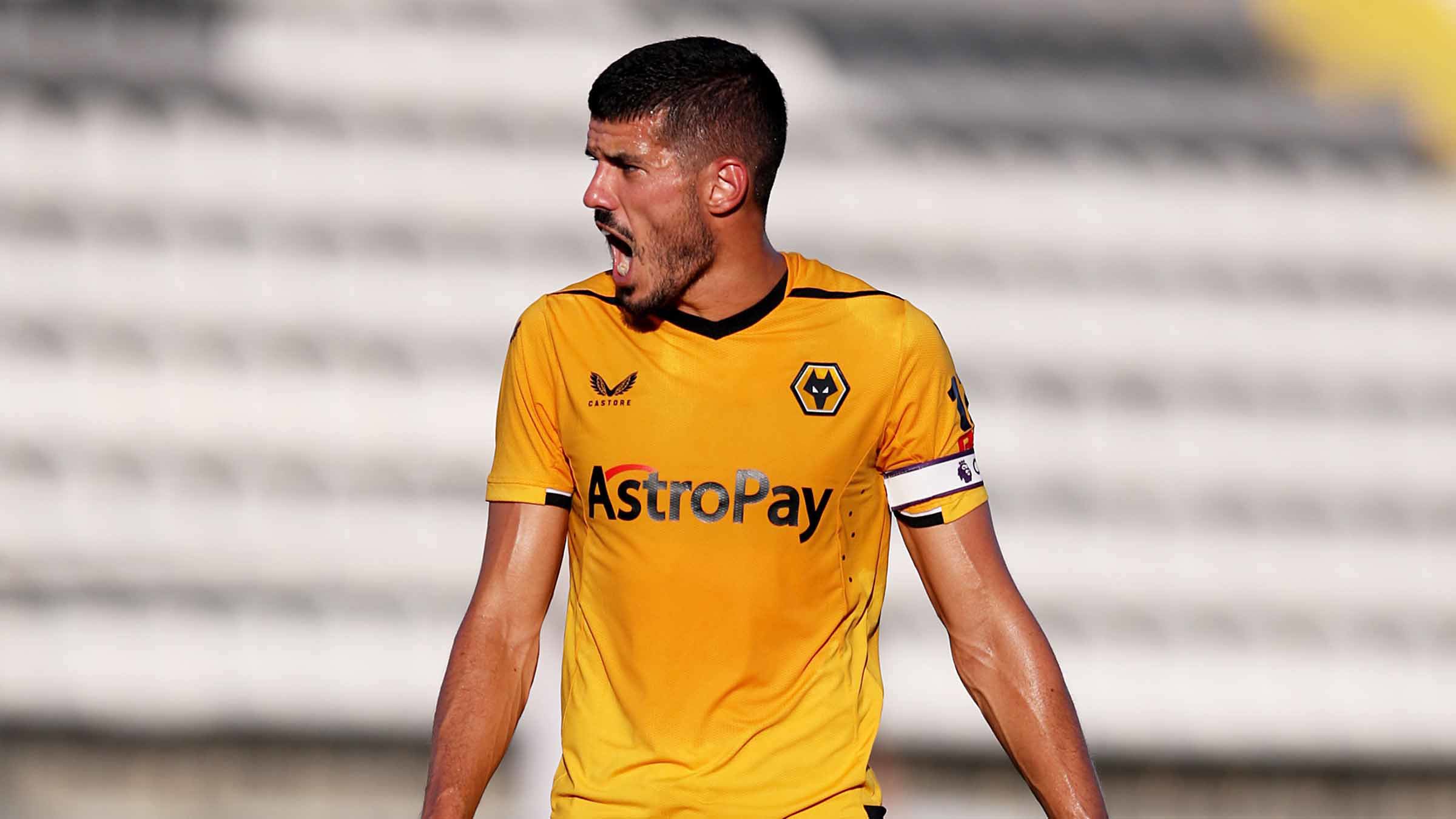 On working on different systems
"There's a massive difference. In terms of a back three, you've obviously got the extra man which gives licence for your outside centre halves to jump a little bit. You've got to be a little bit more stable in a back two and know that you've got to keep your position a little bit more. You can't be jumping out as much, there's distances and positioning on the pitch is a lot different.
"Both formations have their positives and it's something I'm enjoying learning as time goes on, learning both a back three and four. If you can try and conquer both, it will make you a much better player."
#LEEWOL