4th July 2022
On the day Joao Moutinho signed up for a fifth season at Molineux, wolves.co.uk reflects on the previous four, which have been a joy to watch from the talented midfielder.
A pictorial journey guides supporters through the highlights of the Portuguese's time at the club, and hopefully hints at what is to come during the 2022/23 season from the 35-year-old.
24th July 2018 | Joao Moutinho checking in at Compton Park for the first time, signing a two-year contract and beginning his Wolves journey.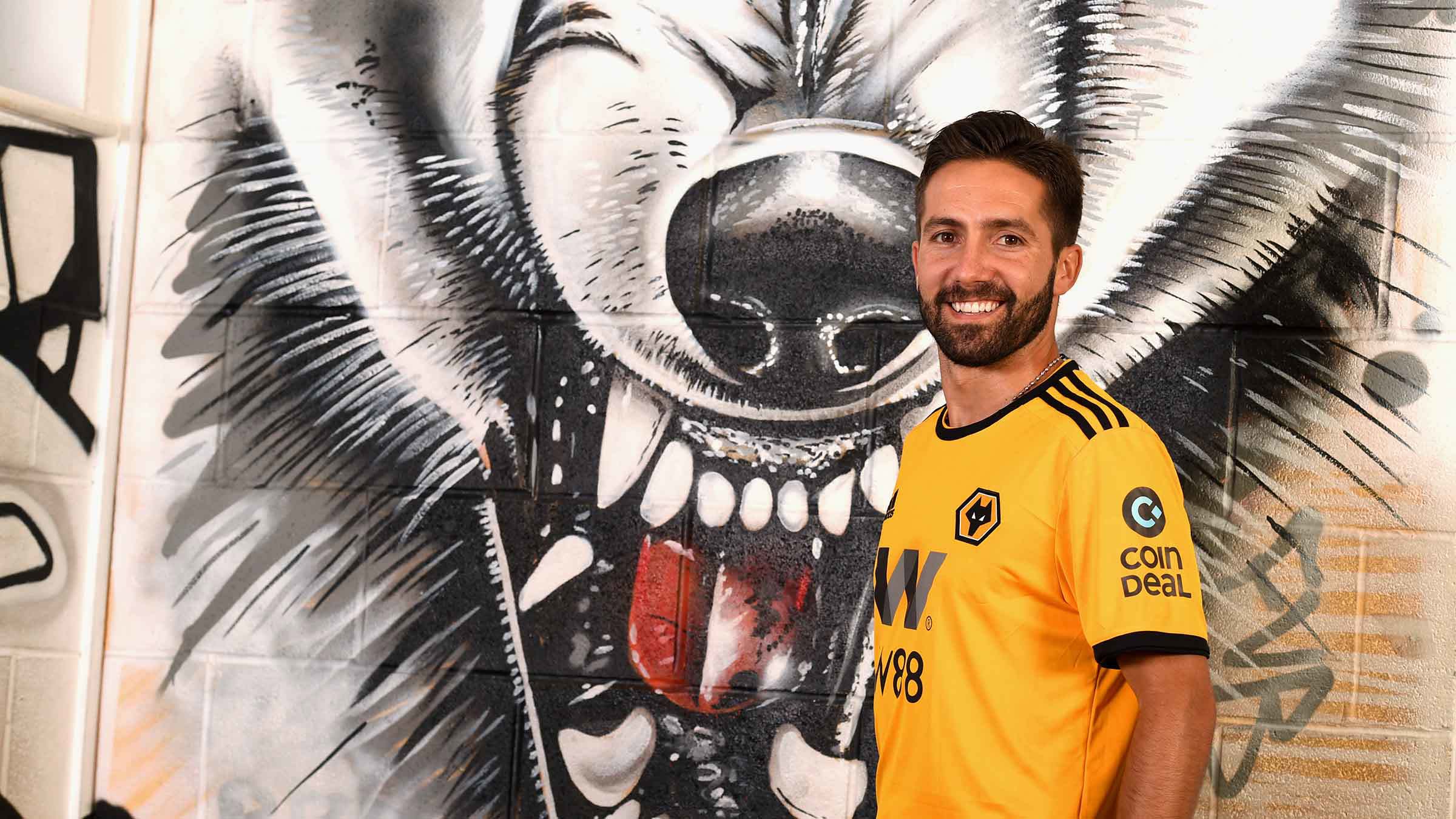 11th August 2018 | Making his Premier League debut against Everton, as Wolves returned to the top flight with an entertaining 2-2 draw at Molineux.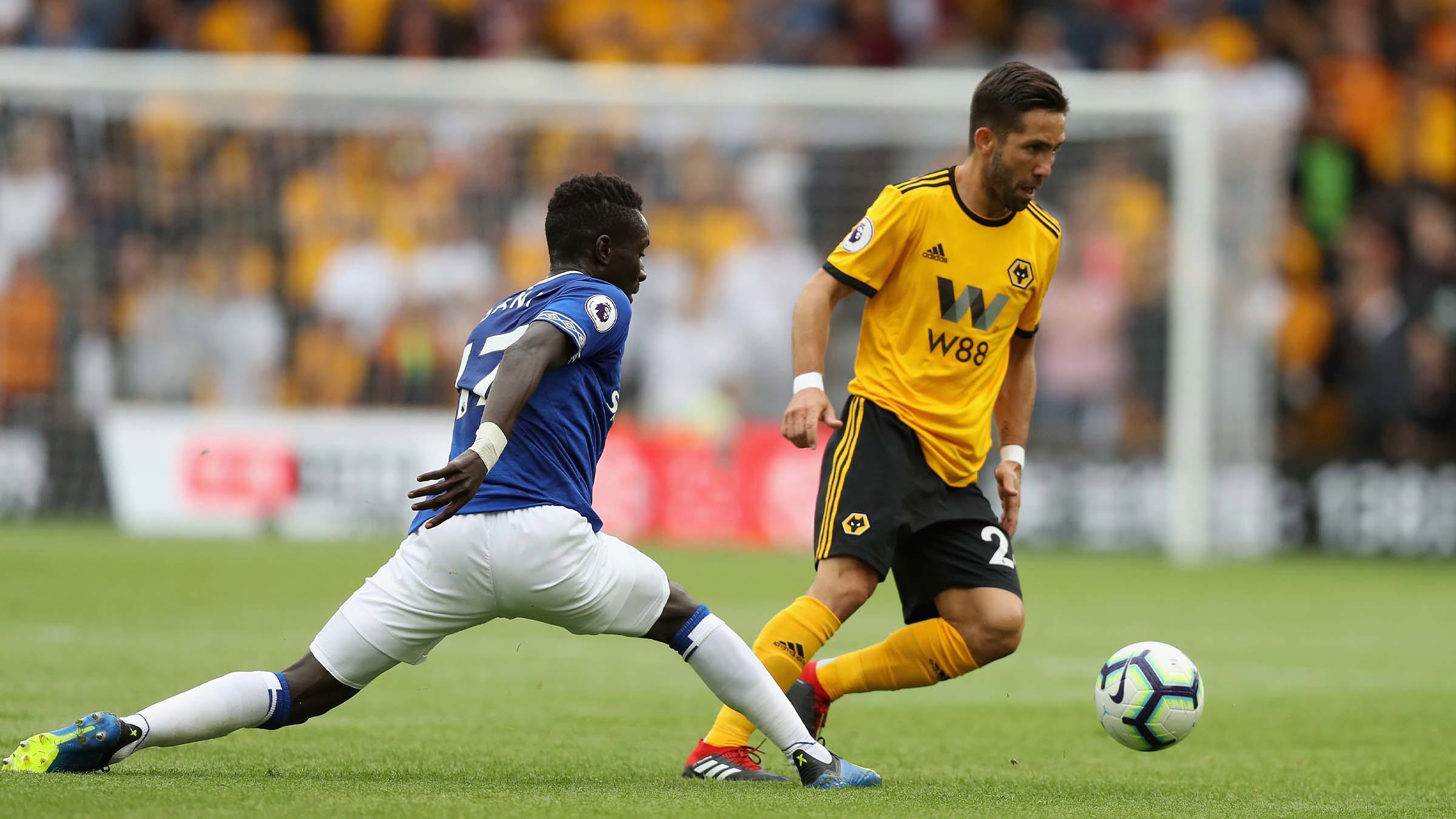 1st September 2018 | A Premier League winner for the first time as Adama Traore's injury time winner sealed three points at West Ham United.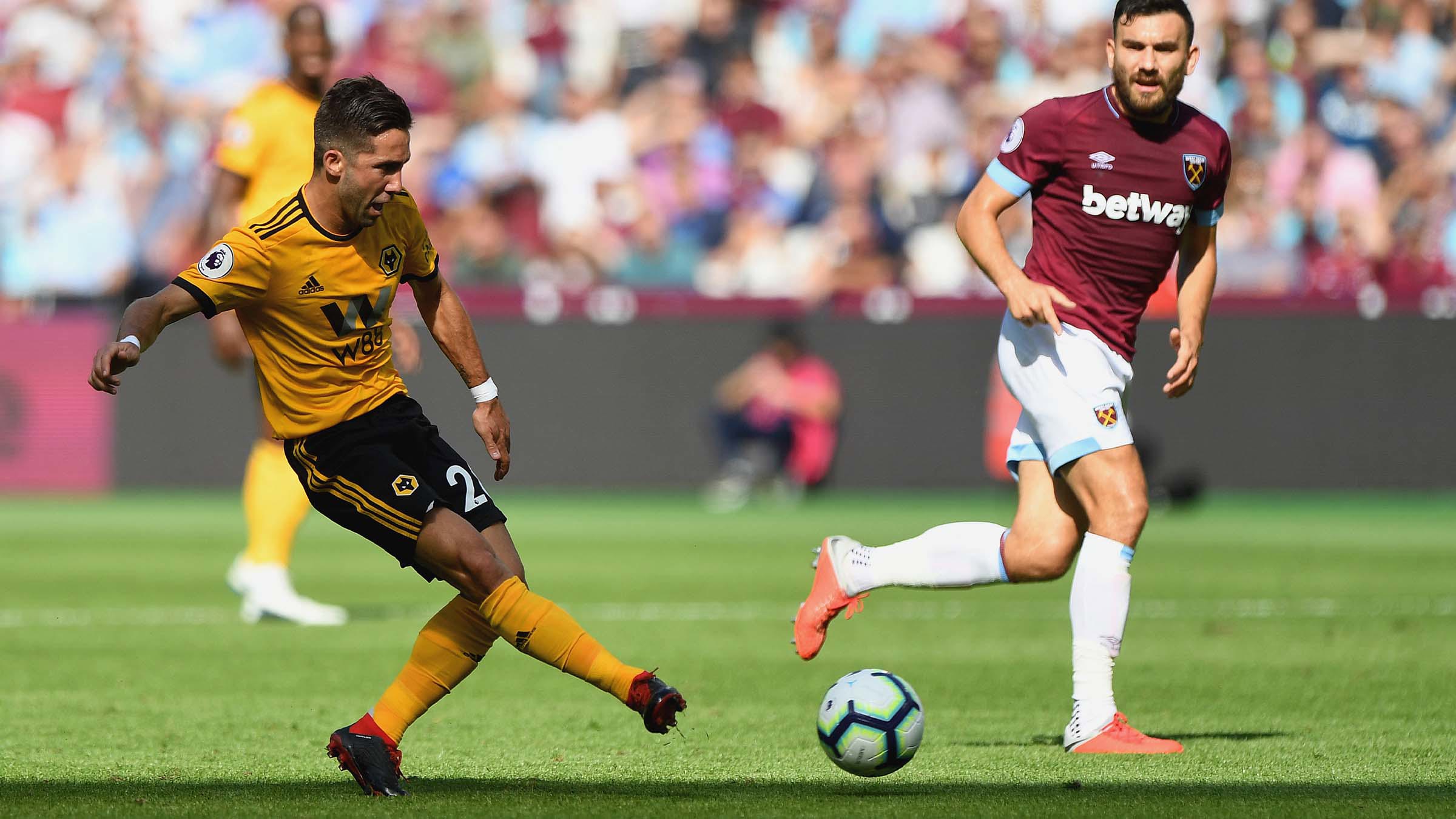 22nd September 2018 | Moutinho celebrates getting off the mark, which he did in stunning fashion to earn a point at Old Trafford.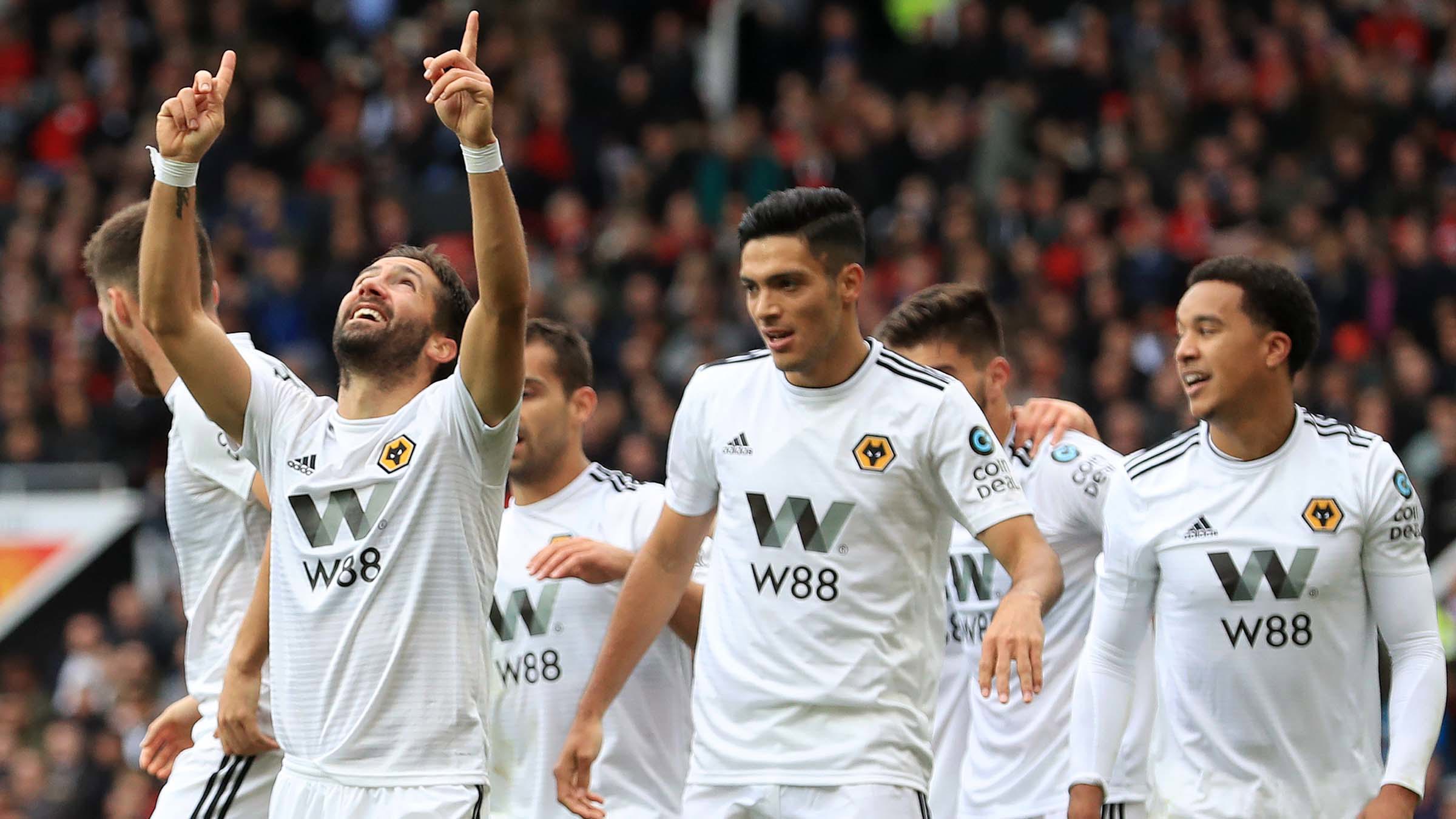 29th December 2018 | One of eight Premier League assists that term set up Willy Boly in a memorable 3-1 victory at Wembley over Tottenham Hotspur.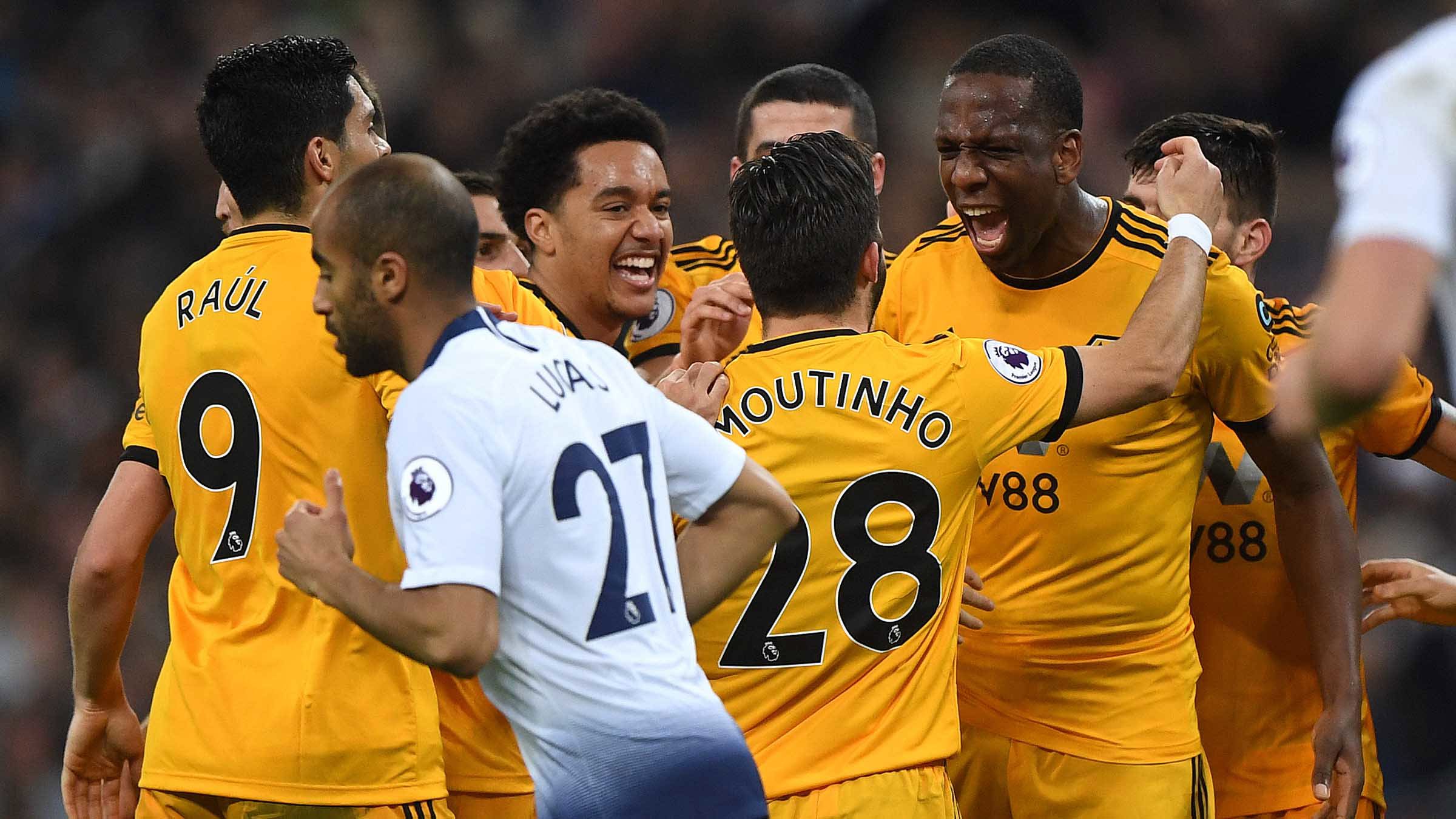 19th January 2019 | Another two assists came in a Premier League classic with Leicester City, as Wolves edged a seven-goal thriller at the death.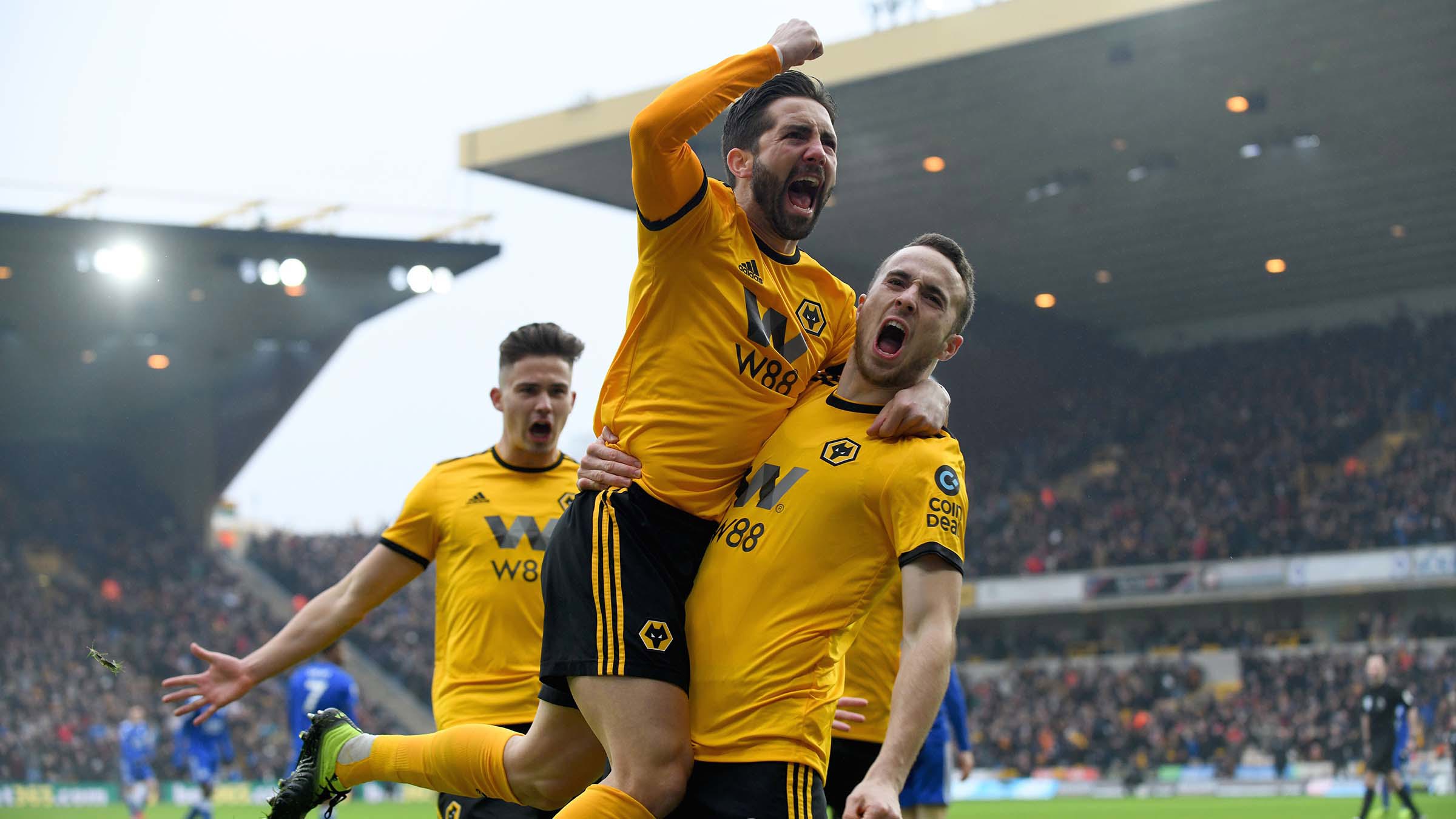 16th March 2019 | Celebrating reaching Wembley in the FA Cup semi-final after a magical night at Molineux, where Wolves ran out 2-1 winners.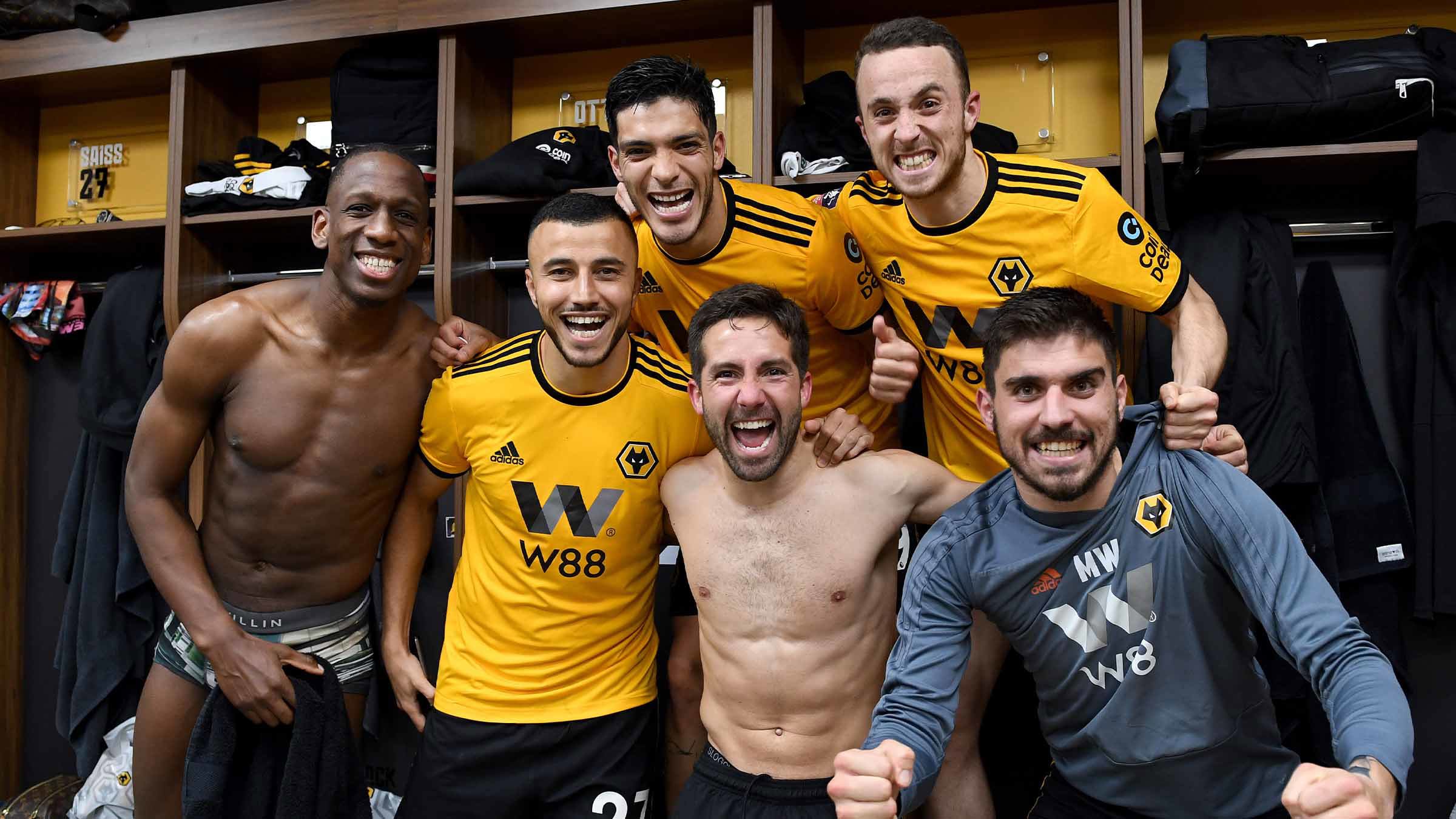 7th April 2019 | A big occasion, but a cruel ending as Moutinho and Wolves were beaten at the national stadium by Watford.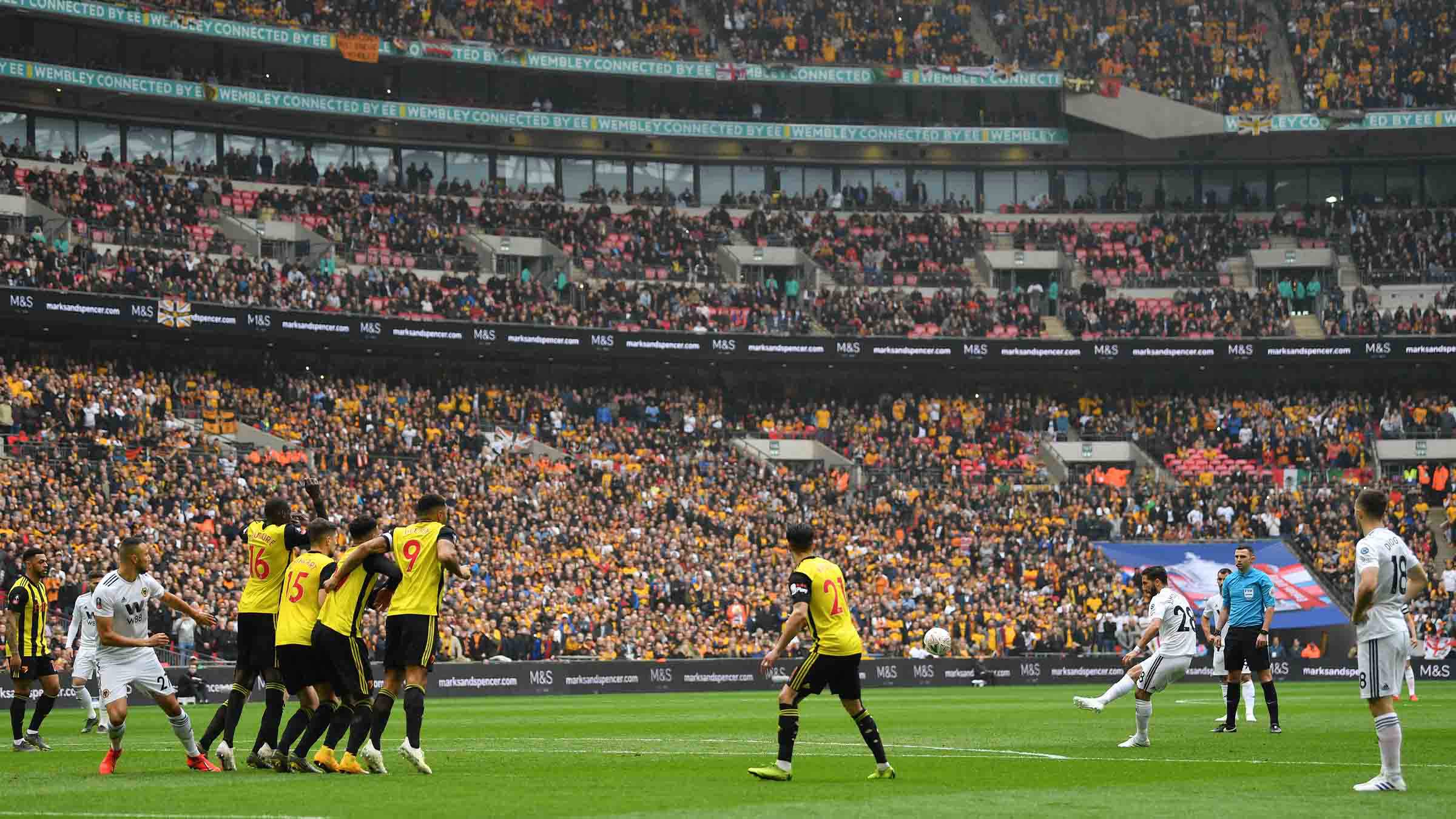 24th May 2019 | The perfect way to end the year – the midfielder was named Player of the Season by supporters in his first campaign.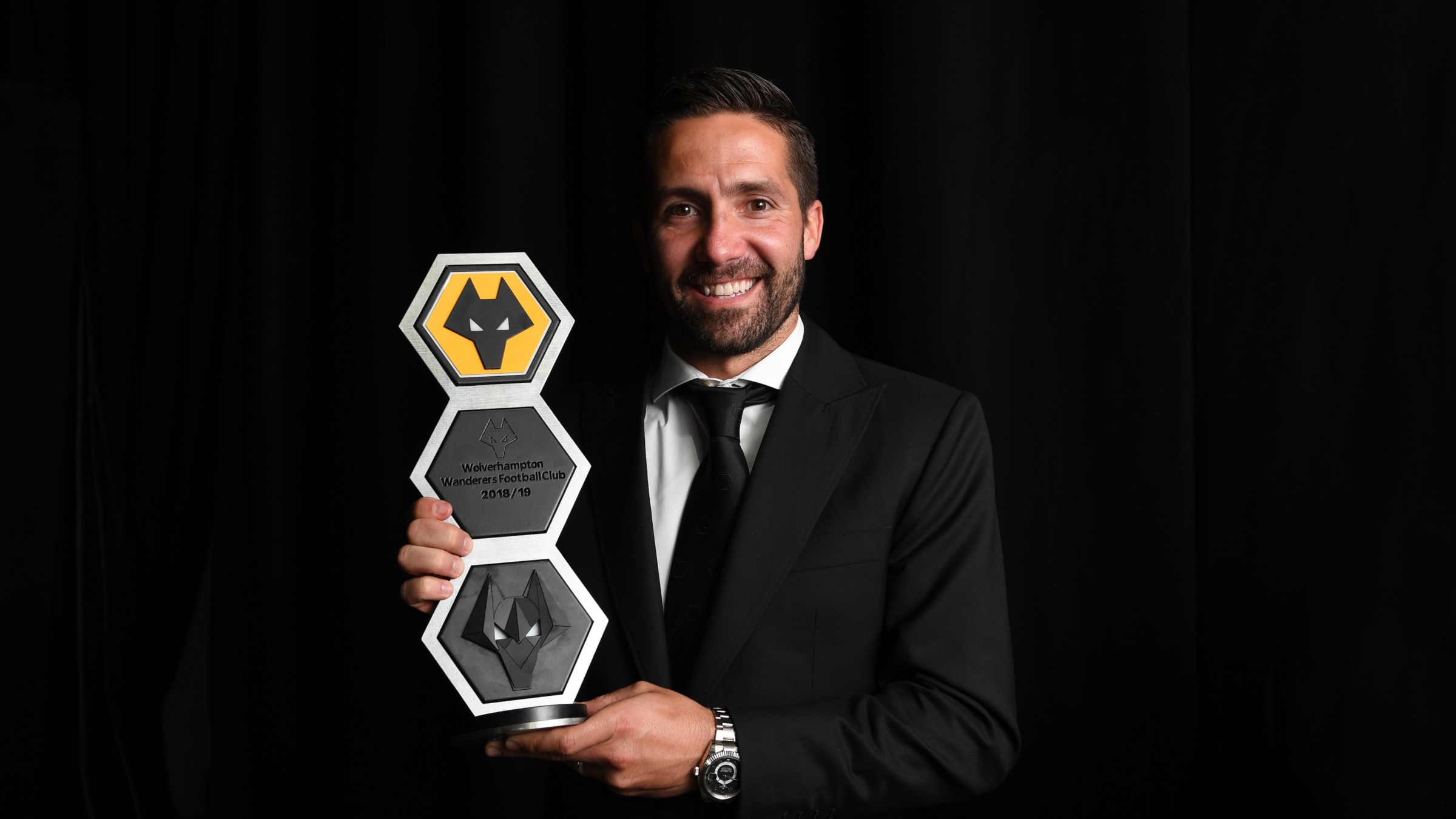 3rd October 2019 | Back on the European stage, Moutinho prepares to take a corner during the club's big Europa League win at Besiktas.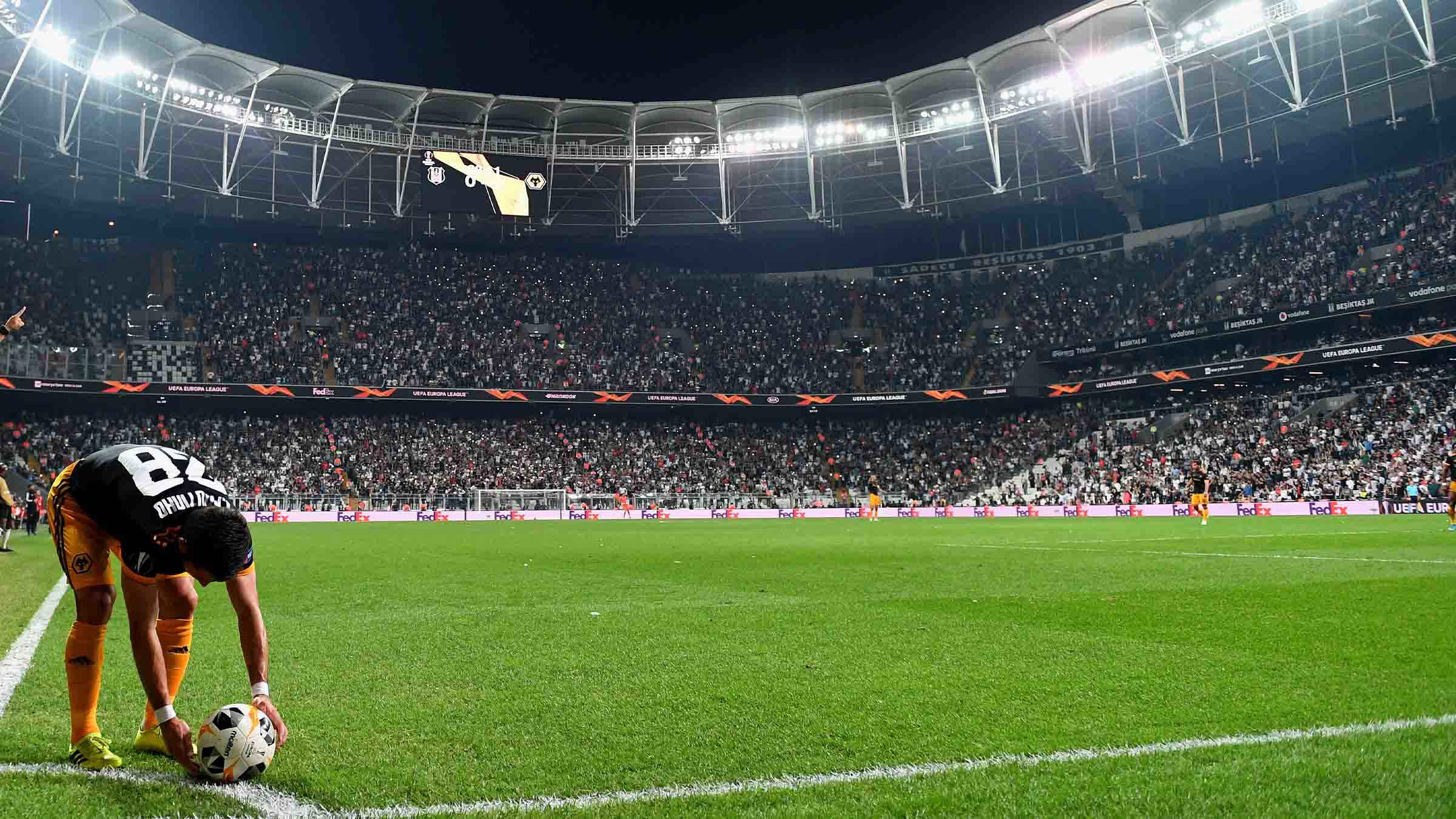 6th October 2019 | Just three days after that win in Istanbul, Moutinho and Wolves headed to the Etihad and put in an incredible display to beat Manchester City.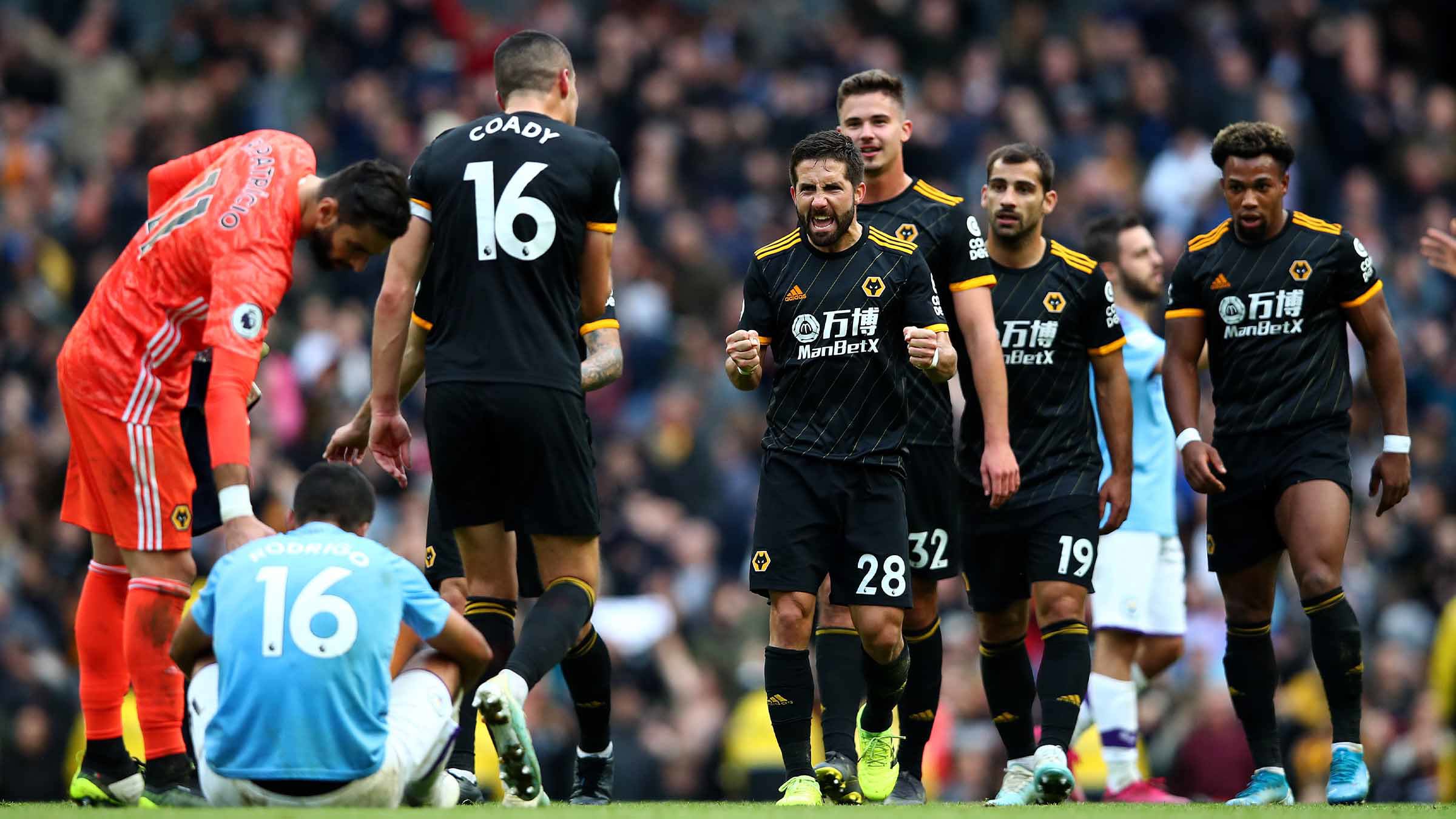 23rd November 2019 | Back on the scoresheet, Moutinho whips an inch-perfect free-kick over AFC Bournemouth's Aaron Ramsdale to set Wolves on their way to victory.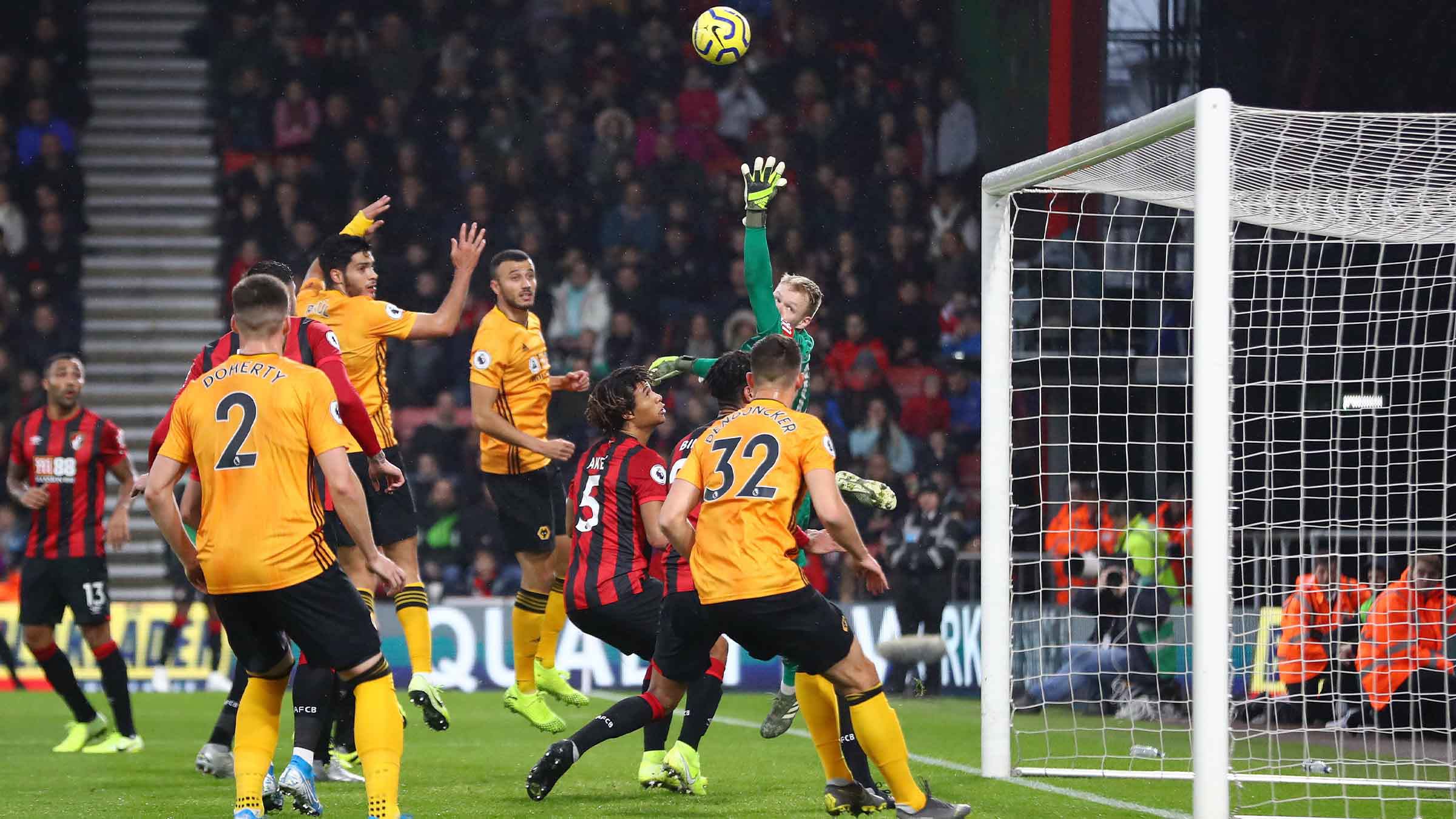 15th December 2019 | An iconic programme cover, as the midfielder takes centre stage for the visit of Tottenham to Molineux.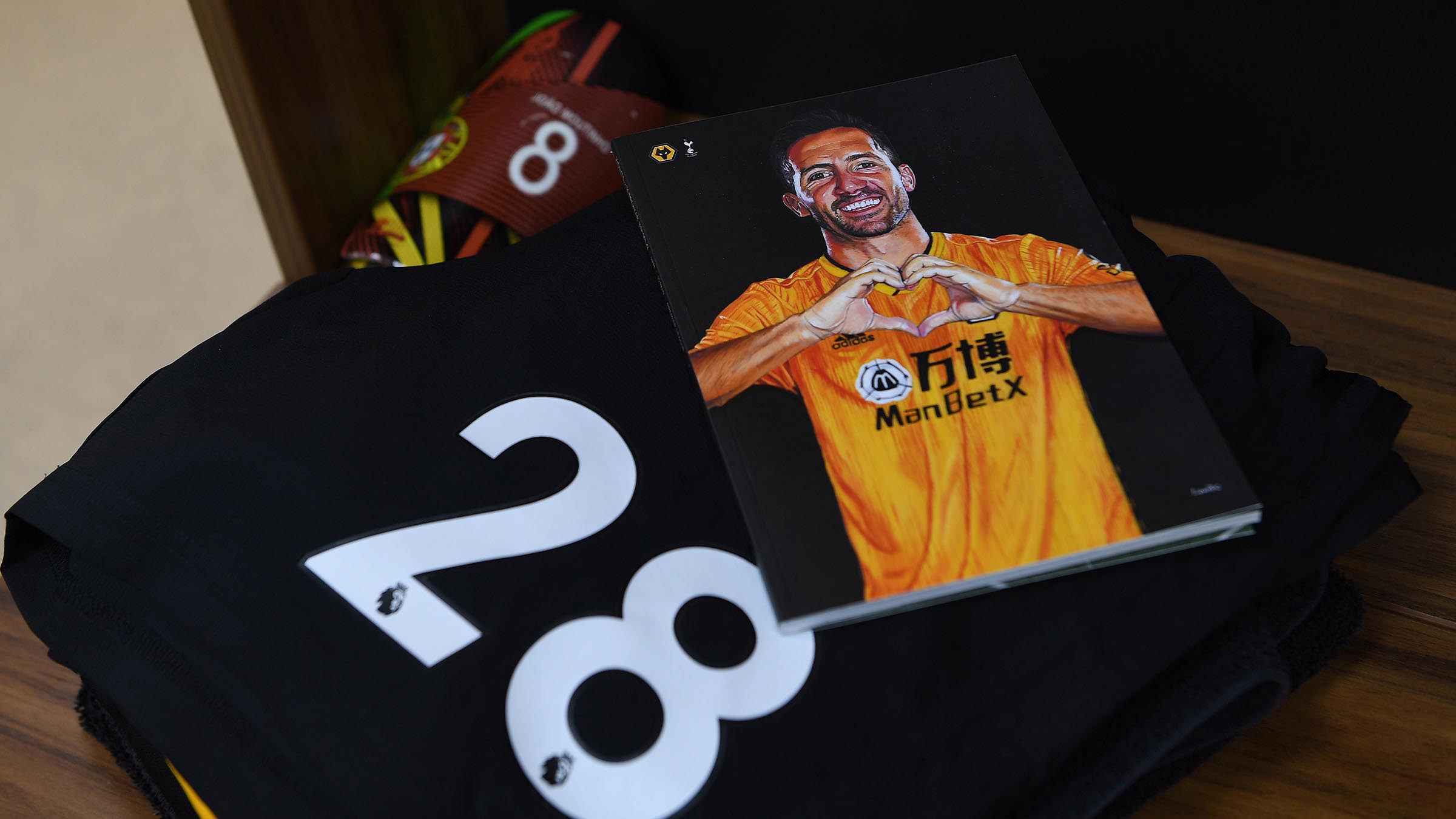 15th May 2020 | As the world is hit by the Covid-19 pandemic, Moutinho makes his first steps to returning by training in isolation at Compton Park.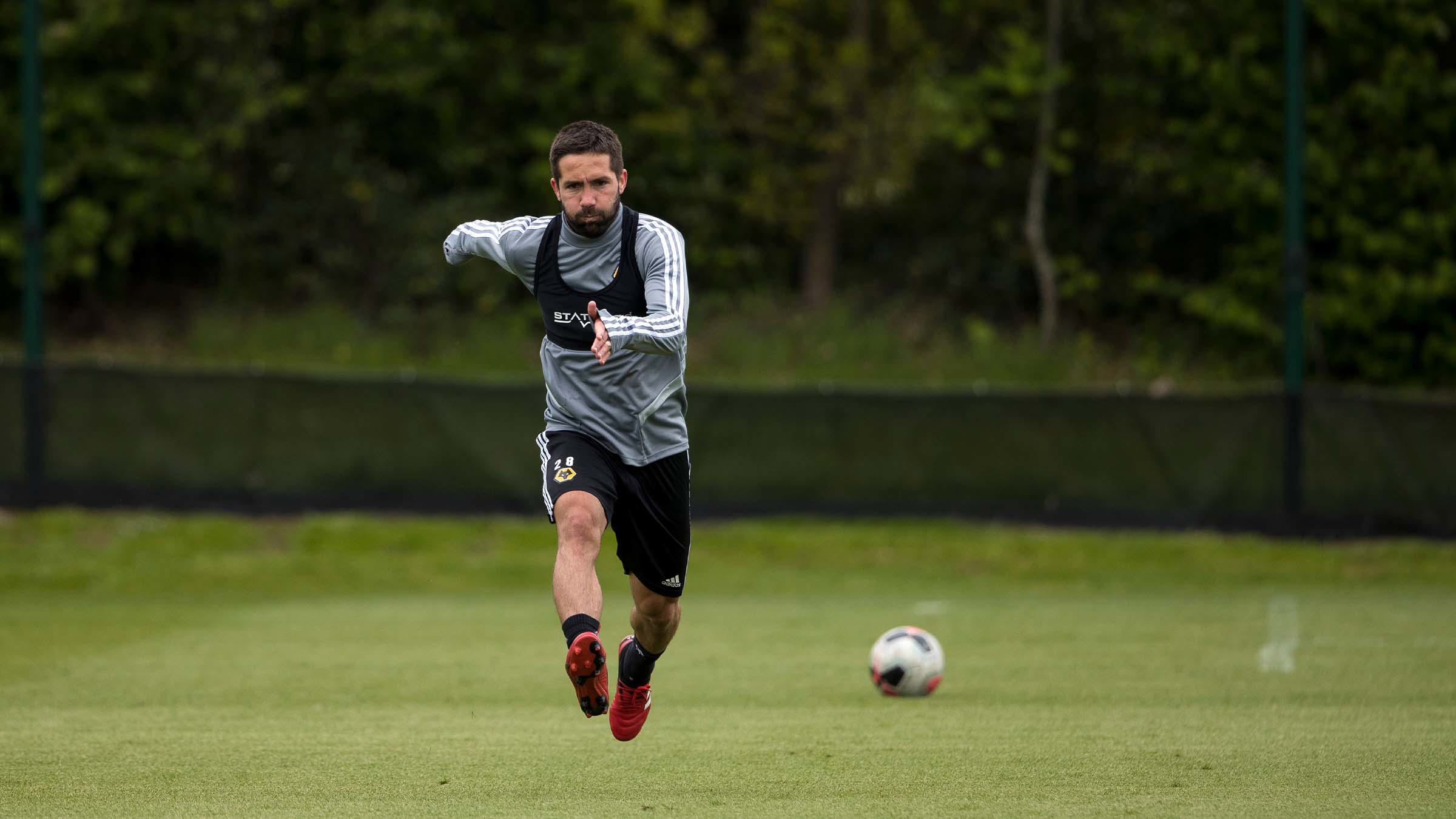 11th August 2020 | With football now behind closed doors, Moutinho and Wolves reach the Europa League quarter-final before falling at the feet of Sevilla.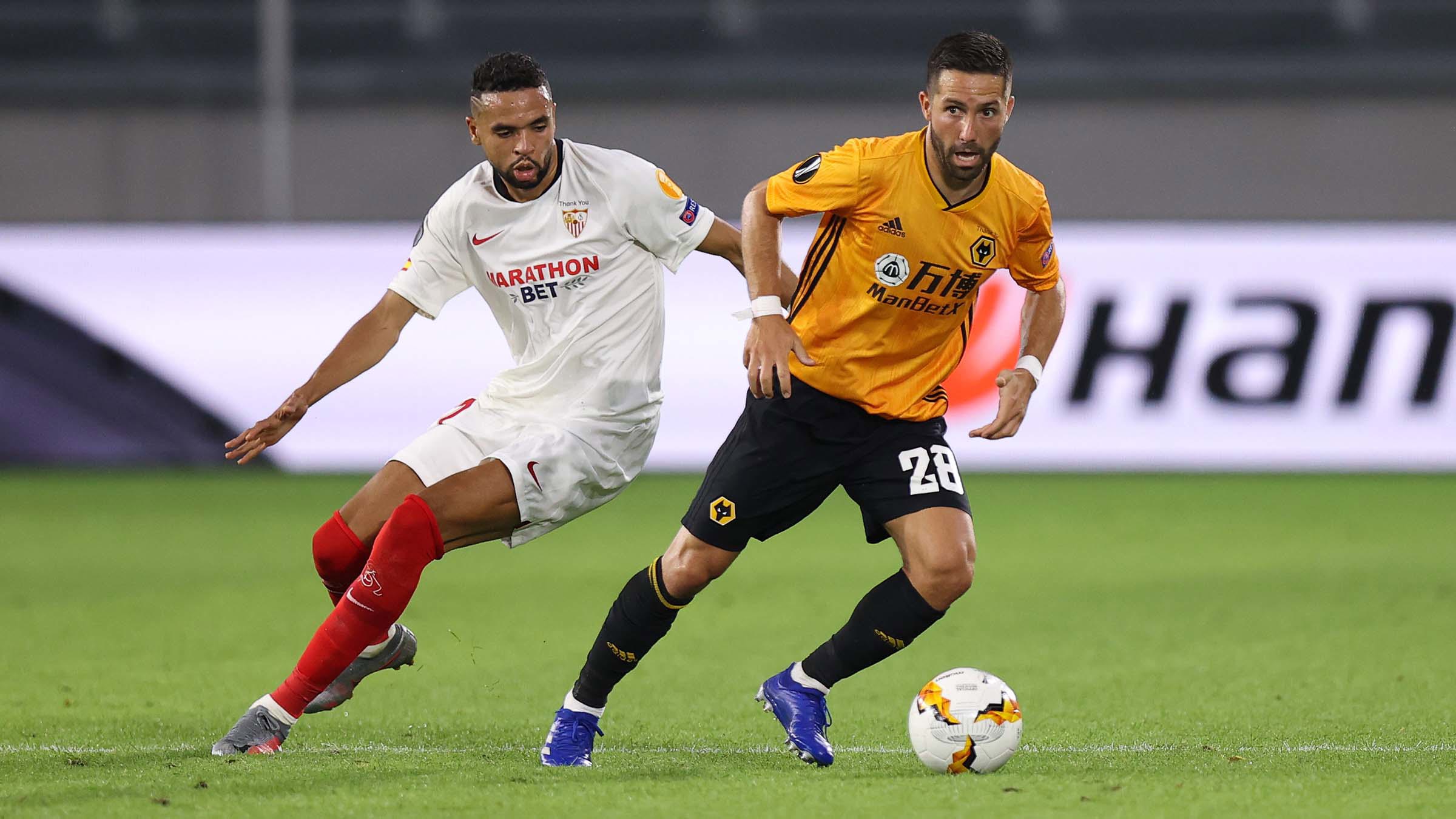 19th October 2020 | Moutinho battles with former team mate Helder Costa as Wolves win at Leeds United thanks to Raul Jimenez's winner.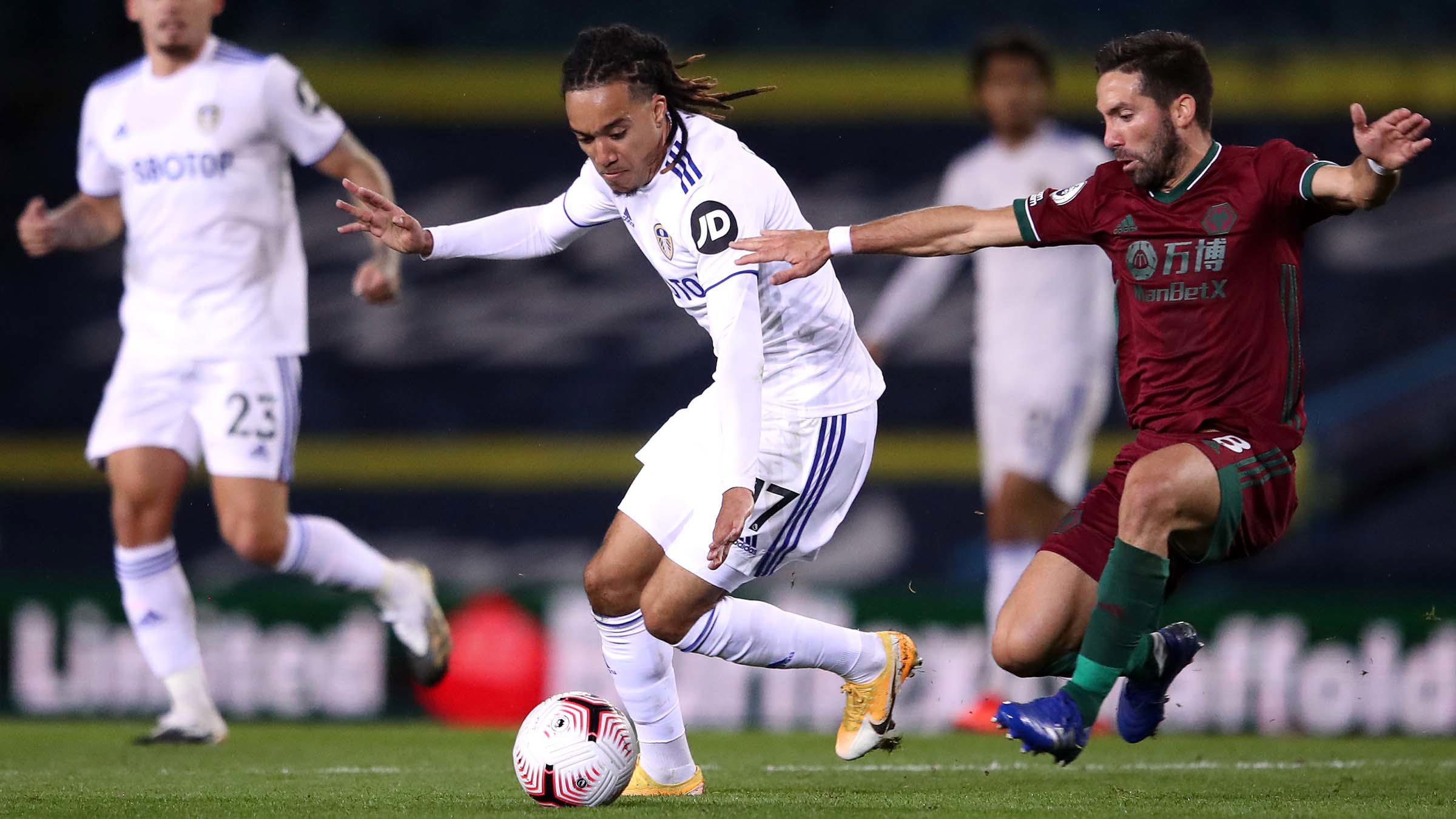 2nd February 2021 | With what turned out to be the Goal of the Season, Moutinho earns Wolves a big victory over Arsenal at Molineux.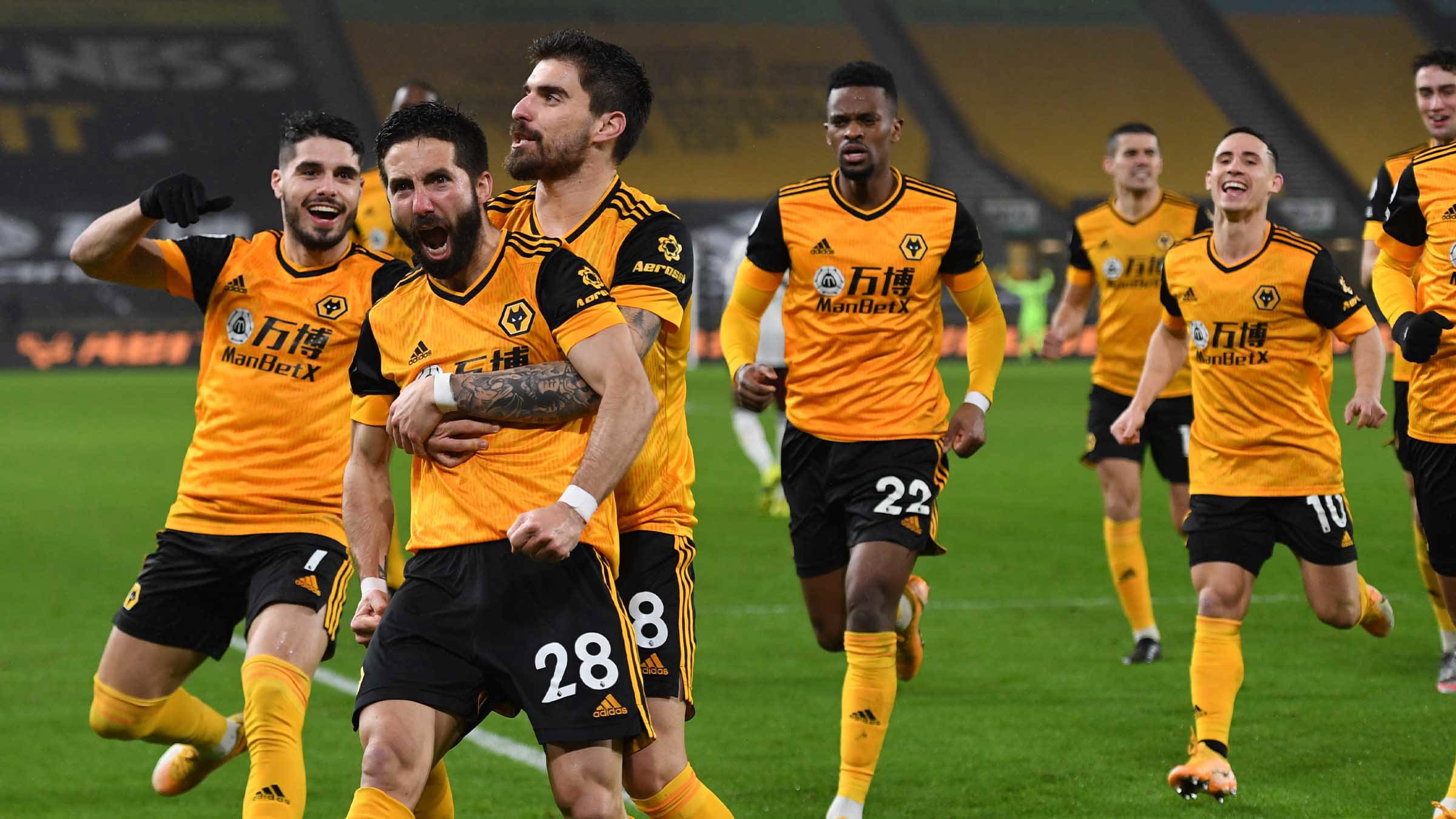 23rd May 2021 | The end of an era, as Moutinho plays under head coach Nuno Espirito Santo for the final time, as the 2020/21 campaign concludes.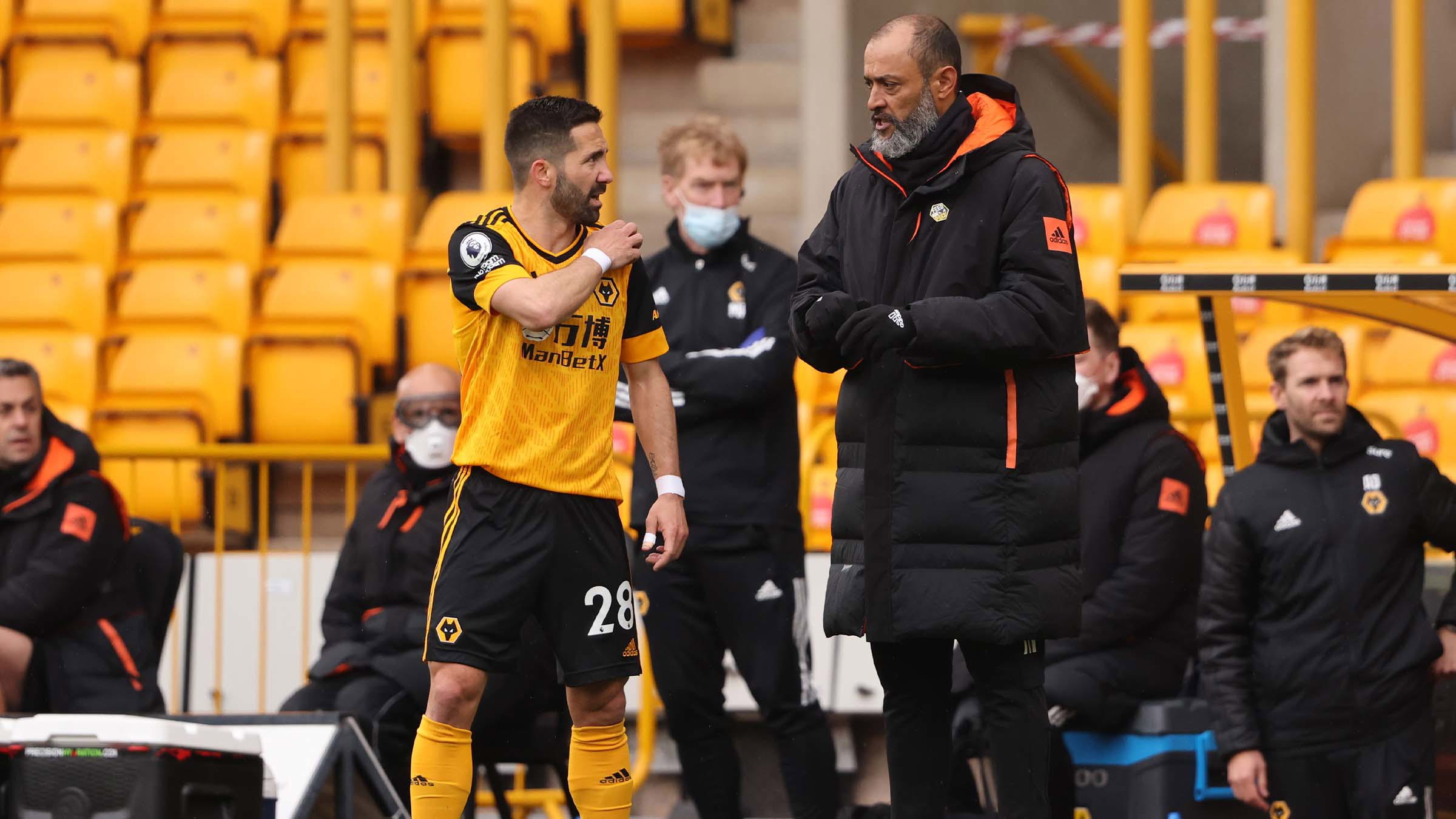 10th August 2021 | A new chapter begins as Moutinho talks with new head coach Bruno Lage at Compton Park.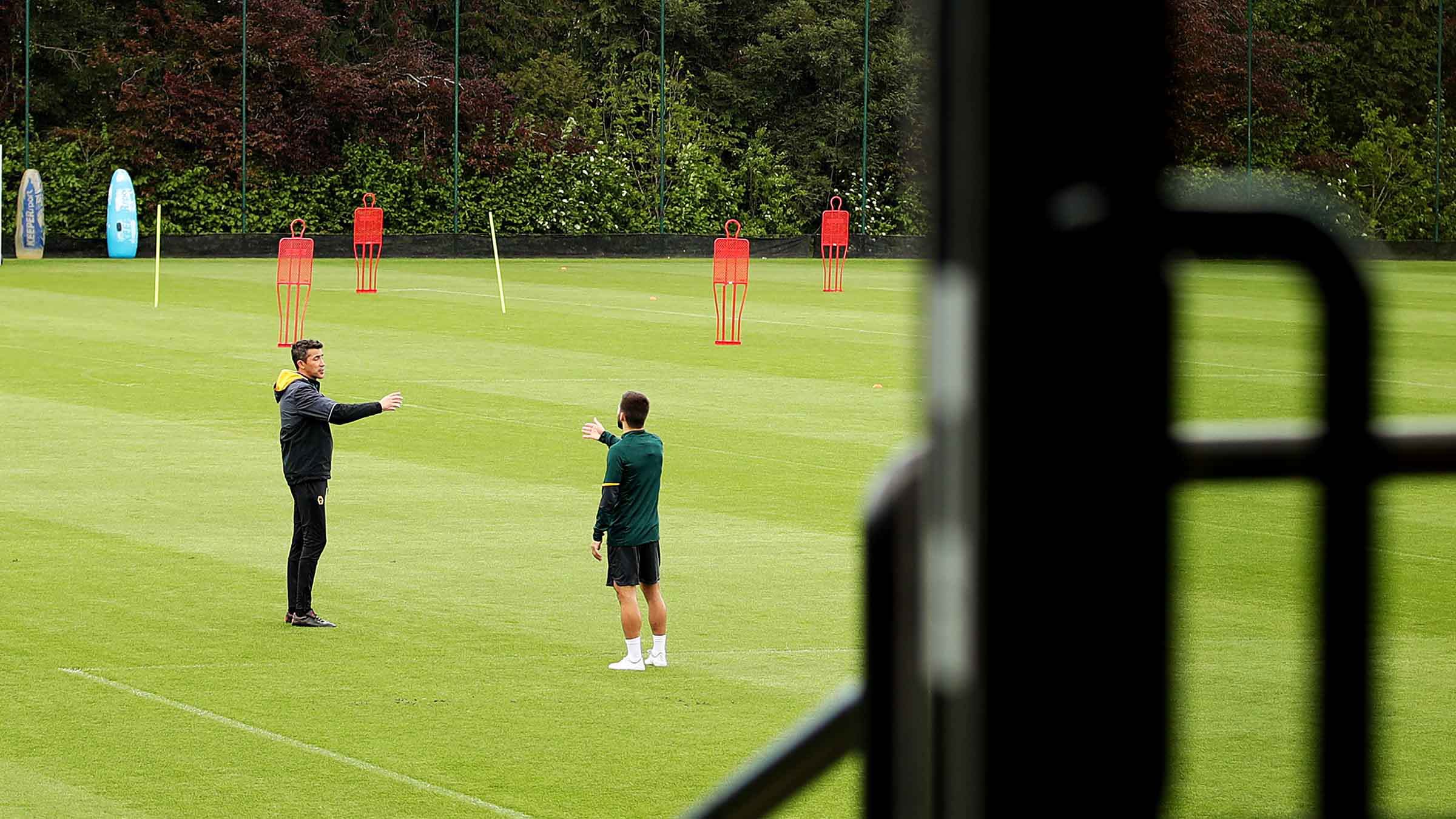 11th September 2021 | Moutinho takes a free-kick as Wolves win for the first time under Lage at Watford, kick-starting the 2021/22 campaign.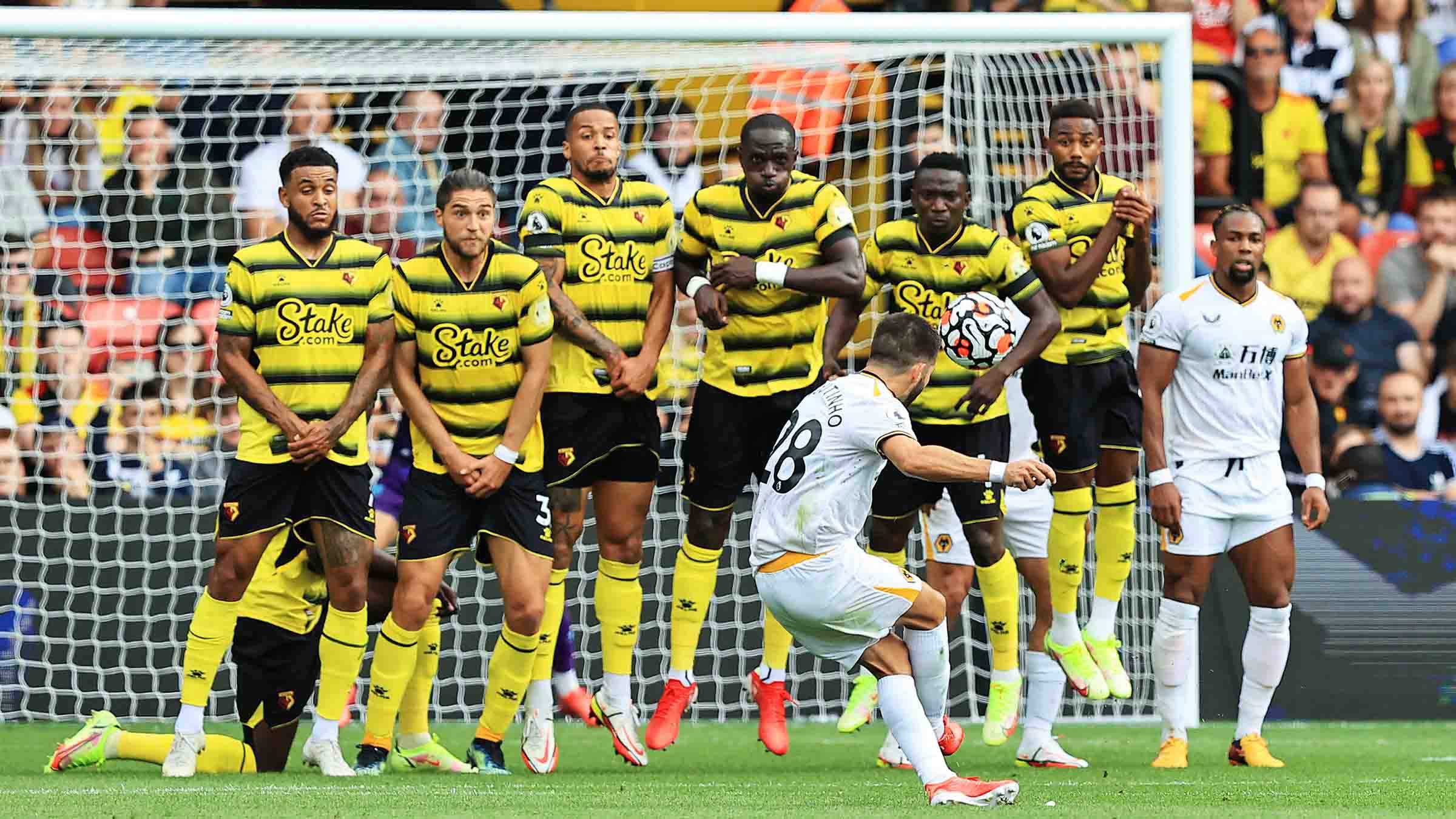 3rd January 2022 | Another Old Trafford goal to add to the collection, but this time a winner, as Wolves left with all three points in January.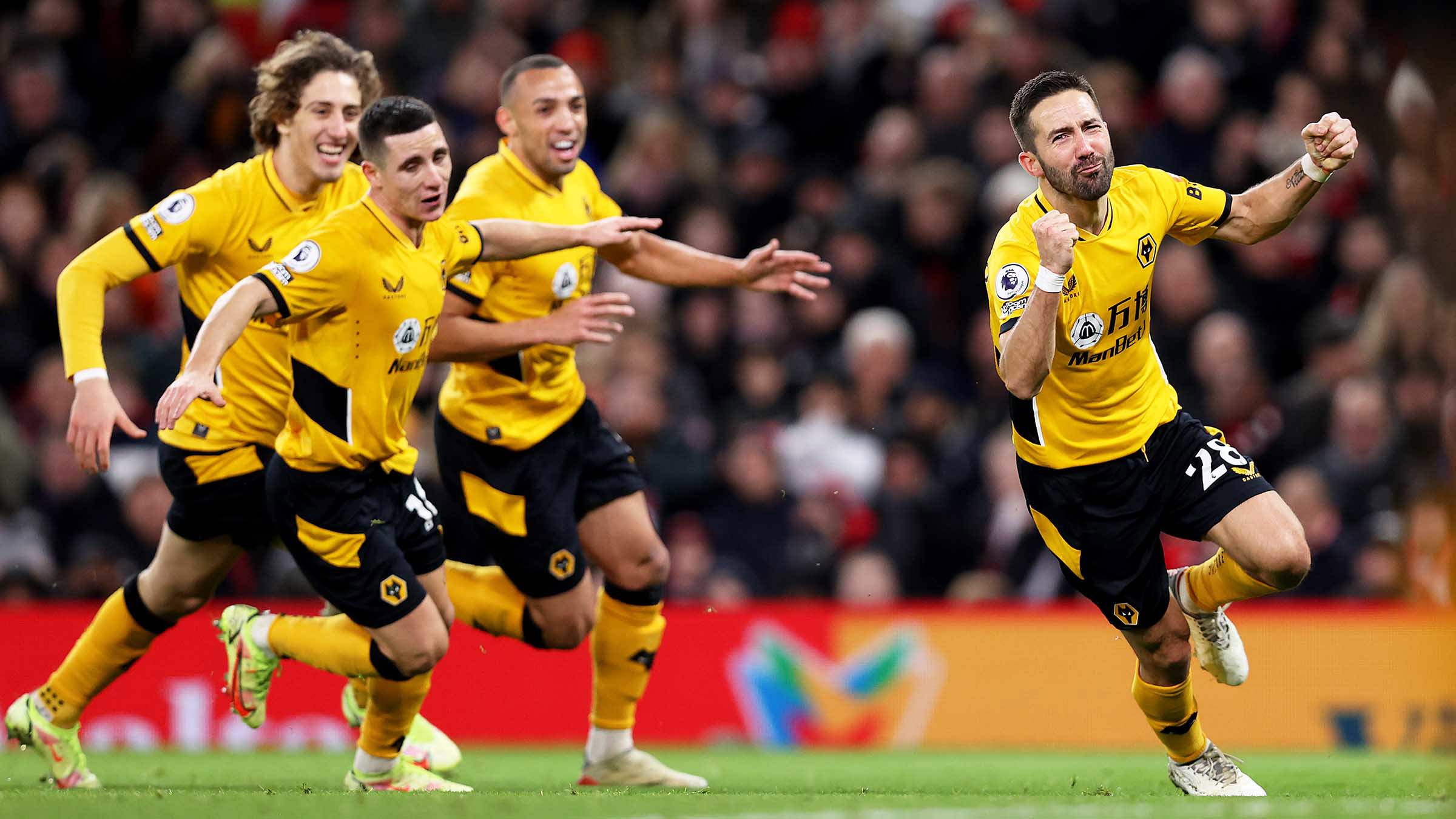 22nd January 2022 | Two goals in one season for the first time in Wolves gold, as Moutinho sets Wolves on their way to victory at Brentford with a cracker.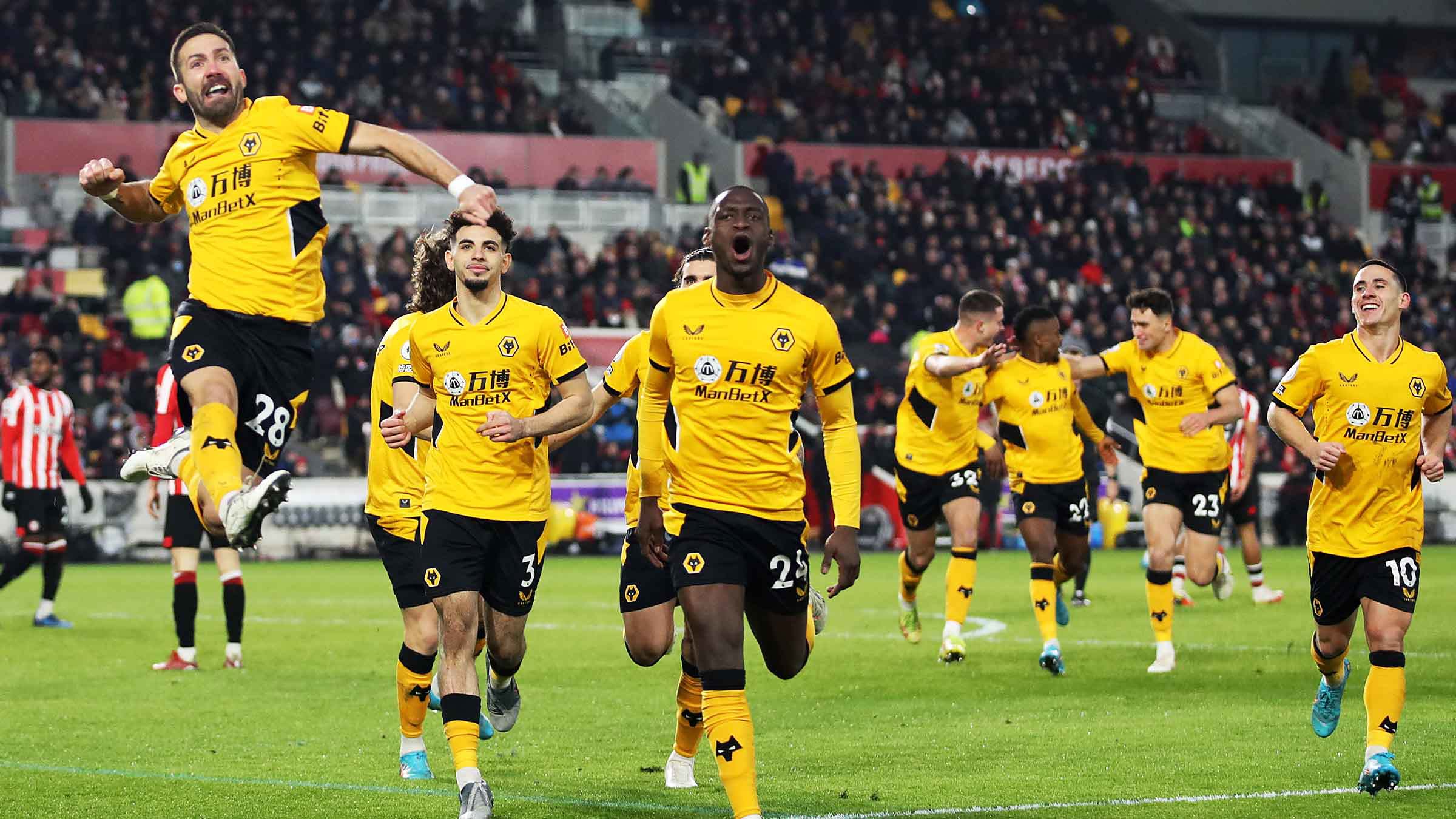 15th May 2022 | Moutinho salutes the Wolves supporters as the curtains drew on Molineux for the 2021/22 campaign against Norwich City.