28th May 2022
Nelson Semedo admits his second year at Wolves has been one of frustration, despite believing his performances were 'way better' than in his inaugural campaign in gold and black.
Wolves found their push for European football fall away in the final weeks of 2021/22, coinciding with the right-back's injury troubles, and although Semedo felt he and his teammates should be playing in continental football next season, he is determined to look ahead and have even more of an impact to return the club among the elite next season.
On missing out on Europe
"It's frustrating. We had a chance to be there a couple times and it's frustrating because we were so close.
"We did a great year, but nothing will erase our year, because we had a great season and had a chance to be in the Europa League, for example, or be higher.
"But we have to look forward. We don't have the chance to go [to Europe] but we will try to improve the little things for next season and try to do even better.
"It has to be [the target]. We've proved that we should be there. We've proved that we can be there. We had some opportunities to win games and to be there but, unfortunately, we couldn't.
"But we look forward, we will work harder and be better next season and do even better."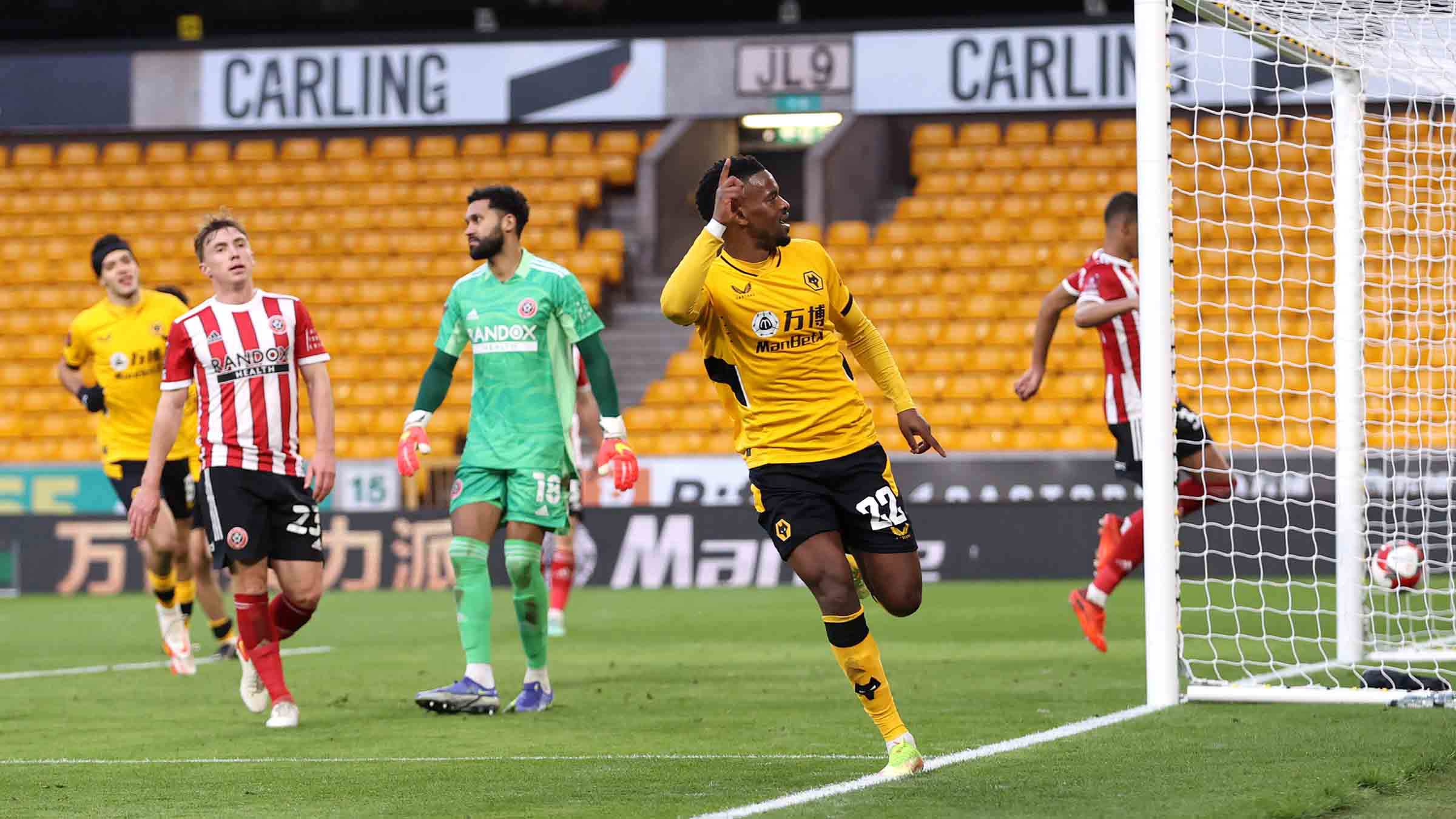 On the right move to Wolves
"I had almost everything good to renew the contract with Barcelona, but we had Covid and they had to sell some players that could give them some money. They sell Suarez, they sell Rakitic, but they still needed more money.
"I noticed that they were trying to push me out and I took the decision. I think it was the better decision because I left in the right moment.
"I knew there were Portuguese players here and it's a great club with a great story, so I did a good choice. It was the right decision.
"It's very hard to say goodbye to Barcelona, it was very hard, but I felt that I had to do it, otherwise I'd be there without playing and that would be not good, so it was the right choice to come here."
On taking time to adapt
"My first season wasn't good. It wasn't good. I couldn't be me and I don't know why, I don't have an explanation for that. I guess I was not used to playing without the ball. At Benfica I used to have the ball always, at Barcelona we always had the ball.
"Here, when I arrived, it's a different country, a different league, a very competitive league here, and I had a lot of struggles to adapt to the football here. My first season wasn't good and I'm the first one to say that – I know that it wasn't good.
"I already felt that way [settled] last season. The guys here, they received me very well and were very important as well.
"But I guess it was more me. It was not about the team, because they helped me a lot, and it was not about the coach, because he helped me a lot as well, not about my family being settled or not, it was about me."
On his second campaign in gold and black
"This season has been way better. Bruno [Lage] brings something different to the club. Nuno [Espirito Santo] is a great coach, a great person as well, he had great staff and I loved to work with them, but it was different.
"Bruno, he likes to play more and more with the ball and that makes a lot of difference, not only in me, but in all of the players here. You can see the way we're playing, and now I've started to show what I'm capable of.
On being his own biggest critic
"If you're not critical of yourself, you're never going to improve. If you know you're doing things wrong and you leave it, you'll never be better.
"In my case, I had to clean my head a little bit and work on the aspects I needed to improve. With the ball, I knew it would be easier because in Barcelona, we always had the ball, and it's easier.
"But you have to be critical with yourself in a good way because it's important and it's going to help you improve.