24th March 2022
Raul Jimenez admits his Mexican teammates are fighting for their lives as they face a trio of crucial qualifying fixtures in the next seven days, as they look to secure a place at the 2022 FIFA World Cup.
Mexico take on USA in the early hours of Friday morning before heading to Honduras on Monday morning and finishing their CONCACAF qualification campaign at home to El Salvador on Thursday, knowing a top three finish in the table is needed if they are to guarantee their spot in Qatar.
With Canada three points clear in first place, the Wolves striker knows the importance Friday's fixture with second-place USA is to his side, but believes the home advantage of the Azteca Stadium can be critical for Mexico's qualification hopes.
On three vital matches to reach Qatar
"I've had a couple of games for Wolves as a substitute, I feel very well, in a good shape, well rested too. I'm back to a very good level, and I'm confident the whole Mexican team is now in great conditions for our next three games.
"Mexico and USA both have 21 points right now. Four points behind us, we have Panama, in fourth position, who will be playing at home, against Honduras [bottom of the CONCACAF group]. USA must feel the pressure too.
"Mexico are playing at home, it's another motivation for us to win in the Azteca Stadium, in front of our fans. From now on, we have to be under the pressure to win this match, but with the confidence that we will play a good game and come out with the points."
Spotted... 👀

A high-speed Rawolf in his natural habitat. 🇲🇽🐺💨#ApoyoIncondicional | #HechoDeLosMexicanos pic.twitter.com/EMLMWIMUw5

— Mexican National Team (@miseleccionmxEN) March 22, 2022
On the importance of the USA clash
"We know that this is a very important match. We are both fighting for the points to guarantee our qualification for the World Cup. We know that winning this match will put us on the right tracks to get our ticket to Qatar.
"From the start, we must all be very focused, and play united. We must make the Azteca Stadium a very difficult place for the US team to play. We must all give our very best and go for the win, the players on the pitch as well as all the fans in the stands.
"We know what happened last year [a 2-0 win for USA]. We know that we haven't played so well lately against USA. We've had a bad run like that on several occasions. But our real motivation is not so much to take a revenge, but rather the desire to represent Mexico at the World Cup."
On putting pressure on the USA
"It's a very important match, against one of the best teams in CONCACAF. They have been working hard, they have a good team. They have been improving a lot recently. Mexico-USA is always a big match, even more so this time with what is a stake, with the qualification for Qatar, so we will be fighting to win it.
"They are now playing their three direct rivals to win a ticket to the World Cup in Qatar. It's a complicated match for both USA and Mexico. Just like us, they are playing for their lives!
"We have to play with that mentality, with the desire to want to be in the World Cup. And no matter what their calendar of matches looks like, we have to want it more than them, and do everything better than them to win that match."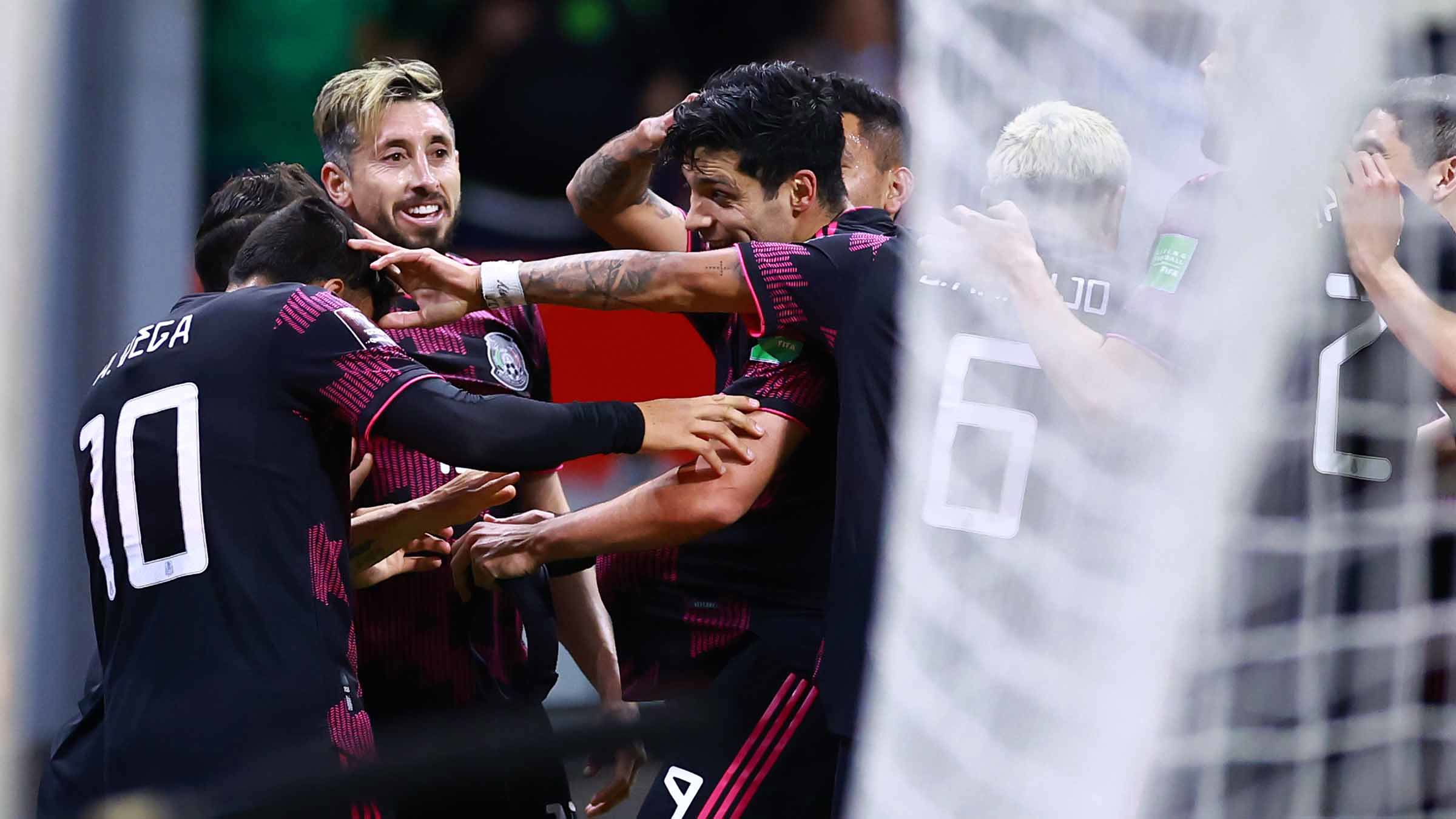 On the support of the Mexico fans
"That is so important to play in front of your fans. They are always following us, always supporting us. That counts a lot for the team. In my career, I have realised that playing away games brings another challenge.
"When we play at home, and thousands of fans are cheering for you in the stadium, it does count. It gives you extra strength and motivation, and it also causes our rival to doubt. That is somewhat as important as what is happening on the football pitch.
"The whole nation is supporting us! It is vital for us to feel their support, in the stands, in the streets, at home, and that every minute of the game we hear their chants to help us win the match. In the end we all know what we want; to represent Mexico at the World Cup in Qatar.
"We are all Mexicans, we are one nation, all united behind the same objective, and all sharing the same passion for football."
On working with Mexico manager Martino
"It is clear that he trusts us, as much as we trust him and his project. We haven't been the same team as in 2019 [when Mexico won the Gold Cup]. The global pandemic disrupted our good streak of victories.
"When Gerardo Martino took over the Mexico National Team, we were a united team that was winning matches and was playing very well. We all know it's the hardest job to be the manager of a big team like Mexico. Not everyone is going to like you. It is simply like that.
"We have a few days to train with him now, but we already have his strategy very clear. We know what to expect from our opponent, and we know we have to play an attacking football."
#WolvesInternationals