18th March 2022
Although he believed the controversial sending off of Raul Jimenez had a big impact on the result, Bruno Lage was proud of the way his players performed against Leeds United when there was still 22 men on the pitch.
Wolves were cruising in the opening 45 minutes at Molineux, but following the Mexican getting shown a second yellow card, the game turned on its head with Leeds scoring three times to claim the victory, but Lage wanted to focus on the positives which came with the first-half performance, rather than contentious refereeing decisions.
On Wolves' first-half performance
"The key moment of the game was how we played in the first 45 minutes. That was the key point of the game and the positive of the game. We were the better team.
"Eleven against 11, we were the better team. We were much better than our opponent. After that, I see the image and it's more serious than what happens on the pitch.
"What I am is proud of my players because of what we did in the first 45 minutes, because it was very good."
"2-0 up, 11 against 11, we dominated the game. If we want to do something special in this season we need to continue to work and play like we did in the first 45 minutes."

🐺🗣 pic.twitter.com/J2acHwQHXV

— Wolves (@Wolves) March 18, 2022
On the red card decision
"Everyone saw what happened. It was a strange thing, all the bad decisions given against us. I know one of my assistants spoke with the referee and the situation, he saw the images and he continued with the same opinion that it was a foul from Raul.
"I think it was body contact from both players, they tried to win the ball, so when you have the chance to see like you did on TV, like he did, he continued with the same decision.
"I know I have nothing more to say about it. It was just strange that he continued the same opinion that it was a good decision, but this is life, and we have to move on."
On Trincao's first Premier League goal and assist
"I'm very happy with him. Since the first day, he said that he needs to show more and the best is still to come. He did very well with one assist and one goal.
"He did very well in the first 45 minutes when we played 11 against 11."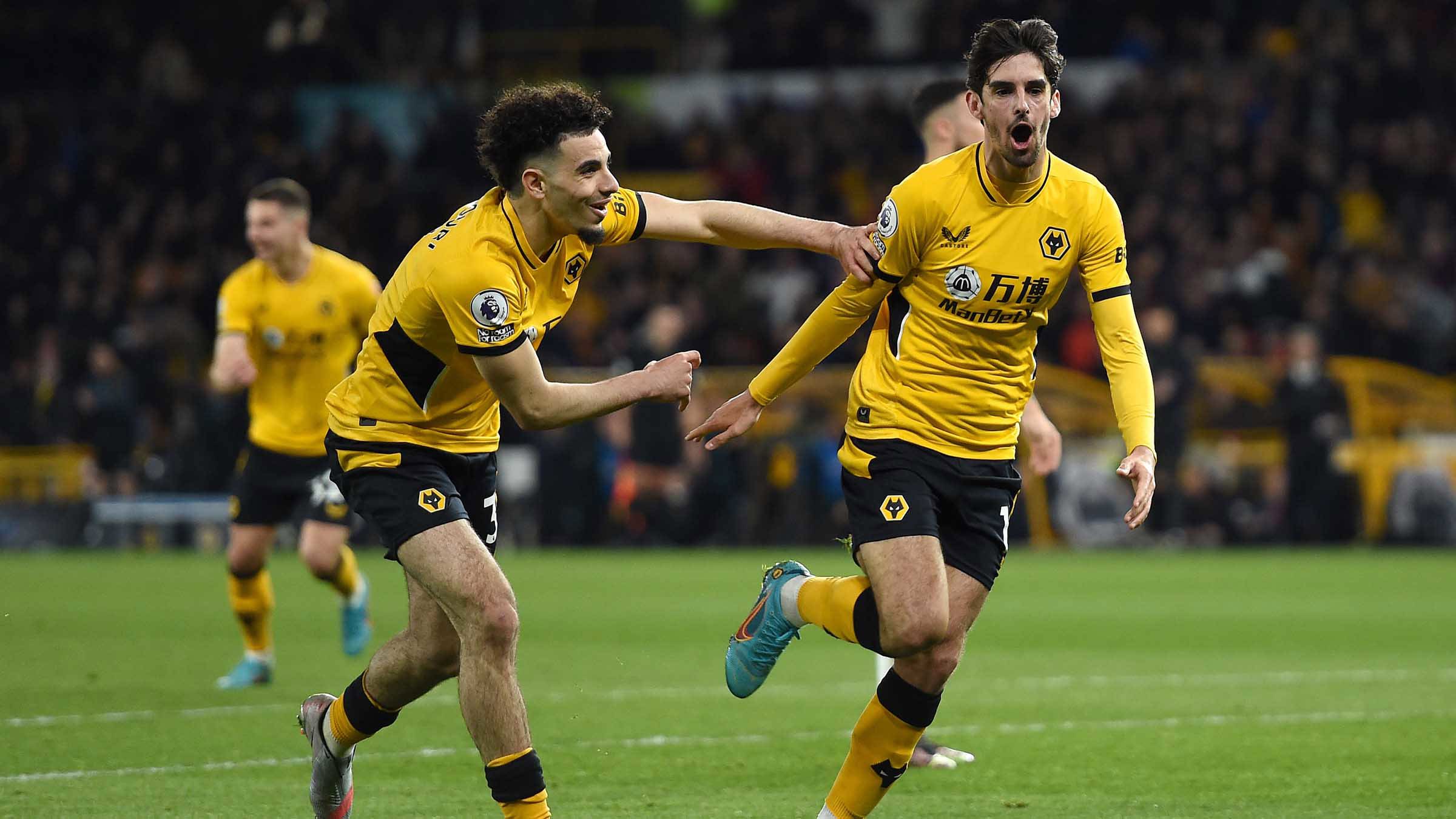 On defensive errors
"The second [Leeds] goal, one man down for Leeds and we were more focused on what happened to him than his teammate.
"It happened once before with Man United here, and it's happened one time again. These are things we need to learn. We need to be more experienced and grow up.
"But what's important to give us a better position in our league it's what we did in the first 45 minutes."
On areas to improve
"My target is to play the way we played when it was 11 v 11, against a strong team. When people ask me my target it is about this, not whether we go to Europe or if we can fight for a different position, first we need to do this – play like we did in the first 45 minutes.
"We know the way they press, but we control the ball and before the break we had more ball possession, four or five chances to score goals and we should have more goals to kill the game. But we don't have that instinct in us.
"In the end, the positive is the first 45 minutes."
#WOLLEE