14th March 2022
Following Wolves' victory at Everton on Sunday, the Matchday Live Extra panel heaped praise on a number of men in old gold, particularly Ruben Neves in the midfield.
Joining Mikey Burrows was regular duo Andy Thompson and Chris Iwelumo, and immediately after the full-time whistle at Goodison Park, they dissected the performance which yielded a second successive victory in the Premier League.
The trio spoke above Neves, as well as the tactics which won the game, another clean sheet and what may lie ahead for this special group of players.
On Wolves upping the ante
Thompson said: "Probably about 15 minutes into the first-half, Wolves started to show signs that they were controlling the game. When they came out for the second-half, that was when you saw the change. It looked like Dendoncker played more advanced, he was a little bit deeper in the first-half, he was closer to Jimenez and Podence was close too, and it caused problems for Everton.
"It was also the sharpness of the passing, sharpness of the touch, the movement, Neves was again magnificent in that central position, passing the ball, him and Moutinho controlling the game, but it was all about getting chances and it came from Neves' quality again. Neves with a perfect cross, a little bit of whip, pace on the ball, you talk about care and he puts it into an area he knows players will attack, and on the end of it was Conor Coady with a great header beyond Pickford."
Iwelumo said: "It was a fantastic header. Excellent. The cross was excellent. I have to say, Wolves with the ball were outstanding both halves. The first-half kept it, kept possession, didn't really create much, but second-half that's the Wolves we know. They got the goal and managed the game ever so well. Neves and Moutinho were always an option, no matter how tight it was, sometimes I'm thinking they shouldn't receive the ball there, because there's two or three Everton players just waiting to press you. Moutinho won't even touch the ball, he'll just let it roll past him, and pass it with the outside of his foot. Some of the play was excellent.
"Jimenez, that's what a striker's work is all about, holdup play, allow others to support, he always wanted it, his touch was on point, the physicality was excellent. I'm just disappointed his perfect record is gone. He'll be disappointed with that, but all-round he was excellent. Sa in the first-half, they had a few chances, and he was excellent, on the front foot, anticipating things, nullifying the danger, and Jonny great to see him back, some of the challenges, the passes, the work rate down the right, there were positives. The second-half we knew we were going to be dominant but it was important to get that goal. You could see the confidence in the group go up and that's the only criticism, there should have been more goals. Every stat we beat them."
Neves ➡️ Coady ➡️ 𝙎𝙘𝙚𝙣𝙚𝙨

©⚽️ pic.twitter.com/bh96RhIp3L

— Wolves (@Wolves) March 13, 2022
On Sa's latest clean sheet
Iwelumo said: "He's alive, he reads the game so well, in my opinion he could probably go out and do a job as an outfield player, he's that comfortable with the ball at his feet. That's what managers want from their goalkeepers now, but as a shot stopper, as someone who comes out and is dominant, who claims crosses, and is vocal, I think he's outstanding. He's come in and he lights up the place. You've got to remember his distribution and the attacks he starts. If he sees something, he's got the quality to get us going, and you've got willing runners of Podence, Jimenez, Hwang. That team produced a near perfect performance. That's his 11th clean sheet and it says it all. He works hard, he gets pushed hard, and delivers."
Notching up another clean sheet.

🧤⛔️ pic.twitter.com/pvVETmoJdW

— Wolves (@Wolves) March 13, 2022
On Neves running the show
Thompson said: "He's totally in control of the game. You watch him play and he shows you the quality. He's controlling games in the Premier League, a tough league, coming up against top class players. He makes the game look so easy and that's what quality players do, they make the game look so easy with the way they keep moving the ball. We saw two or three times, when he's got three or four players coming towards him, he doesn't get flustered, he knows what he can do with the ball and keeps passing it around.
"His touch, his drag backs, he looks like he gives himself so much time on the ball. That shows the quality he's got, the range of passing, we saw one in the second-half where he put one straight into the path with backspin, so Jonny could run on to it. There's no doubt about it, he's a quality player, and we're fortunate to have him. There was three or four times he ran to the edge of the box when we were breaking out to offer play there. It didn't come to him two or three times because they chose another option, but it shows his determination to get up and down the pitch. His work rate up and down is unbelievable, and he's the modern day, all round midfielder."
Iwelumo added: "He's near perfect. He has a plan, he looks after himself, he's professional, and that's evident – what a footballer. The touch, the awareness, his vision, before he receives the ball, he knows exactly where it's going, he's explored three or four options in his mind before he takes the first touch. His distribution from the ground is excellent, his range of passing is excellent. It was a game where he had to make sure he was composed, keep possession of the ball, he was always an outlet. If it was coming back from Podence or Jimenez, he was always wanting the ball.
"Him and Moutinho were receiving the ball when Everton were on a high press, and fair play to Saiss, Coady and Kilman, who always bounced it off them, because it kills forwards – they think they're going to get it and all of a sudden it goes through. They were always wanting the ball, no matter how tightly they were marshalled, and kept the ball so well. It works well, Dendoncker makes the deep runs, and it maybe allows Neves and Moutinho that bit more freedom to sit and stay, receive the ball, and have the game in front of them. I think those three worked really well today."
On Dendoncker's showing
Thompson said: "I think Dendoncker had a really good game, especially second-half. He was more advanced, and it unsettled Everton. First-half we consolidated, trying to frustrate Everton. In the second-half, straight from the whistle, they were a lot more advanced, the passing was a lot sharper and it caused problems for Everton, even with 11 men."
On where Wolves are
Iwelumo said: "I think we're in an excellent position. As a team, we're an established Premier League side. We thought it was going to be a difficult one for Bruno Lage, coming in and learning what the Premier League's all about on the job, and he had to get us playing the way he wants, and we're way ahead of where we should be. There's never a doubt that we'd be in a relegation scrap, because we've got too much quality.
"We're on the back to two fantastic results, albeit against teams that are struggling, Palace was a poor performance, everyone held their hands up there, West Ham there was too many big names dropped for that, but Arsenal we lost a game from a winning position – we should be sat in fifth place. There's a lot of football to be played, there'll be teams above us dropping points, we're off the back of two wins, but we have to be looking up. We have to be looking at fifth place in my opinion. With a little bit of luck, a nice run of games and teams above you dropping points, fourth place is still up for grabs."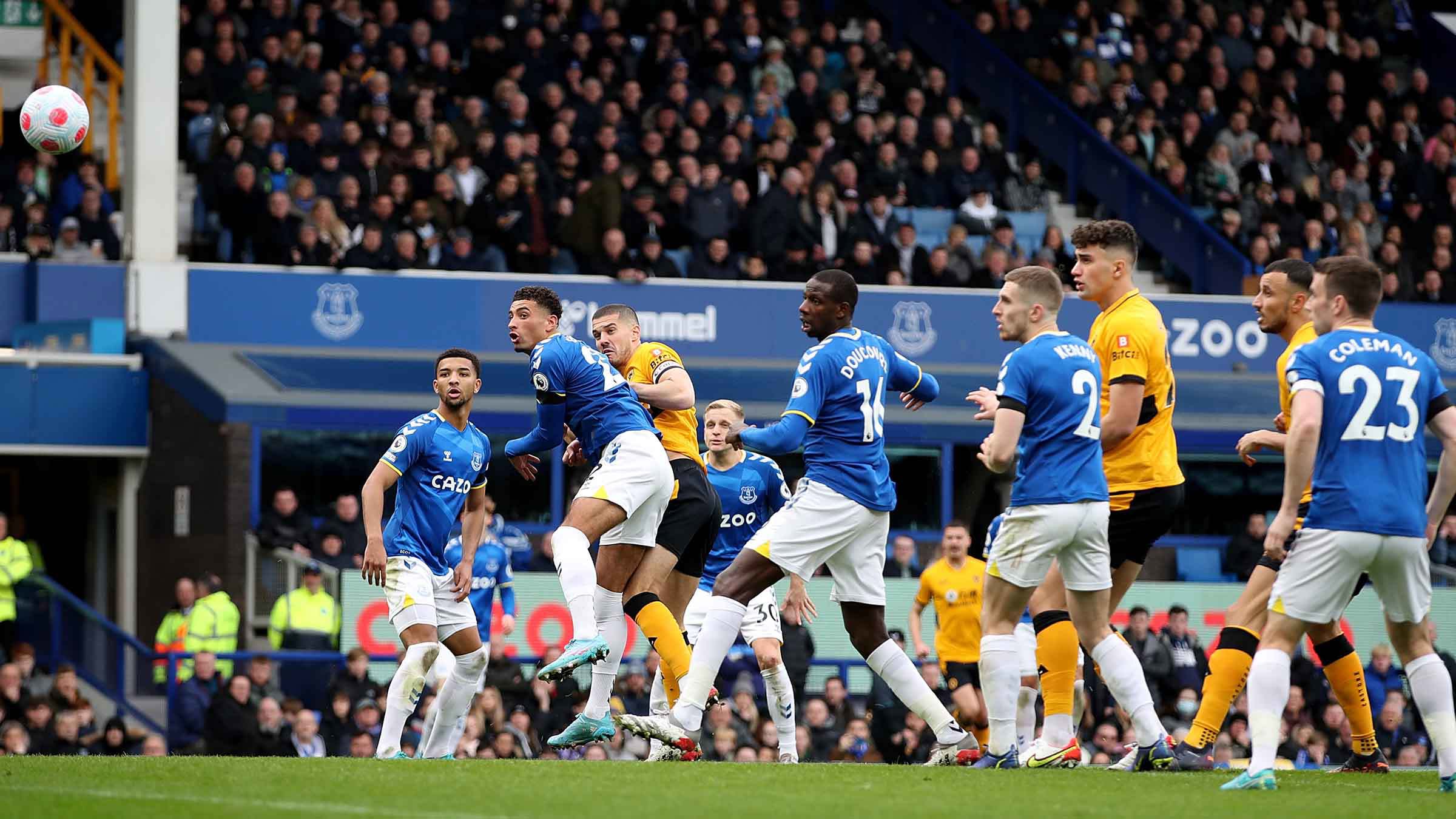 On Jonny's performance 
Thompson said: "He was more advanced in that second-half, and he linked up pretty well with Dendoncker, who was more advanced as well. He had an option. We know we're playing well when we have options on the ball. We had three or four options for nearly every pass and that shows you the way we play and the quality of our side at the moment."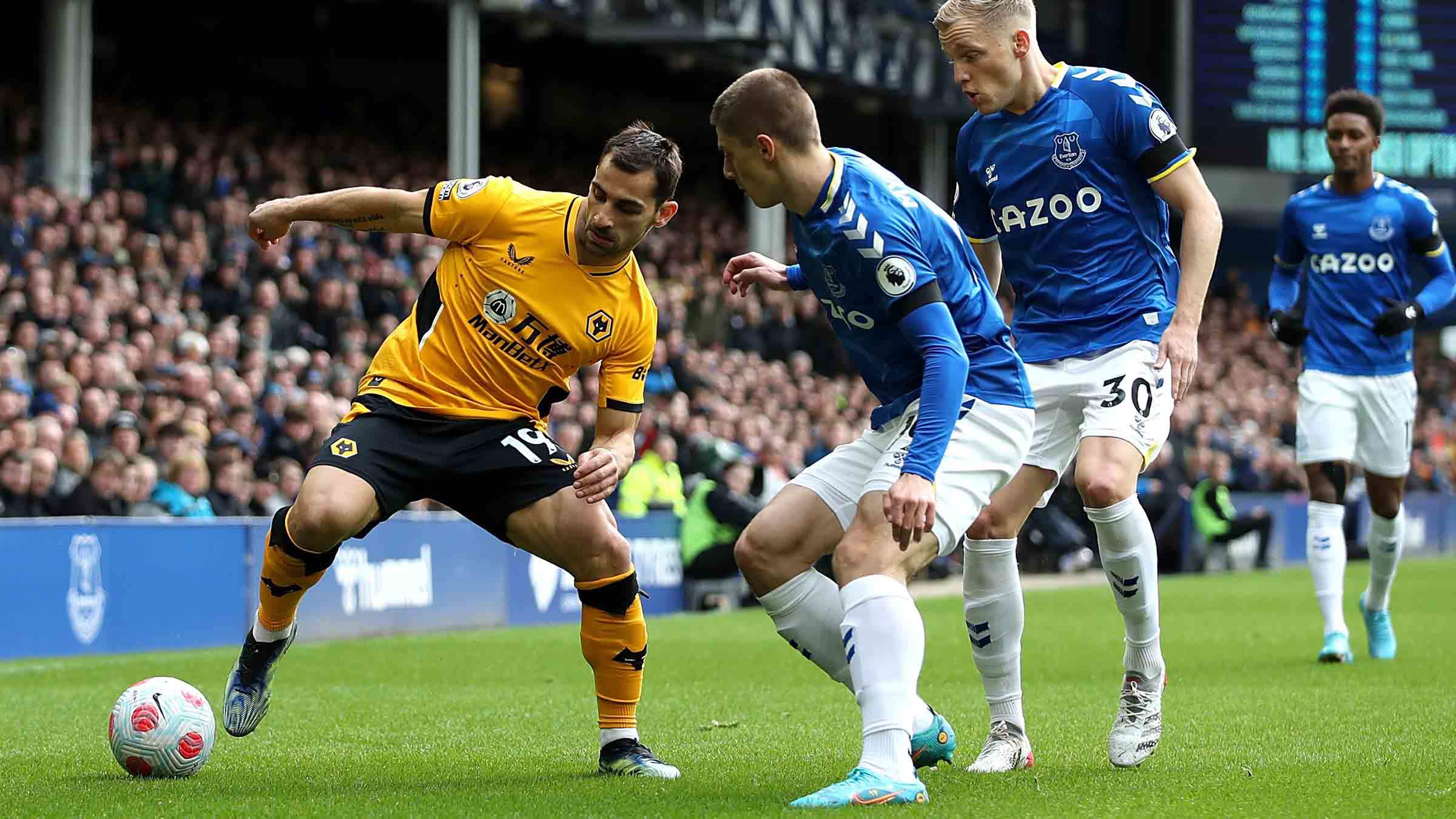 On the Man of the Match
Iwelumo said: "Neves was outstanding. You can't look much further. On the ball, the assist, he's been outstanding for us, and he was excellent. He was a big part in how we played, he used the ball well, never gave it away, he read the ball well, he cleans up for us."
Thompson said: "I can't look beyond Neves. For me, he was the one player who dictated the game. He controlled everything, he knew what he was doing, and what he does on the ball when he's under pressure, he makes it look so easy and it shows the quality."
Not a bad birthday, @rubendsneves_ 😁 pic.twitter.com/sP7Fw6DHzf

— Wolves (@Wolves) March 13, 2022
#EVEWOL