12th March 2022
Conor Coady said it was imperative Wolves bounced back against Watford and has now focused on continued improvement ahead of Sunday's trip to Goodison Park.
The old gold put their poor run of form to the back of their minds with a rip-roaring first-half against the Watford, which saw the hosts bag three times in the opening 21 minutes to put the game out of reach. Ruben Neves added a delightful fourth late on to cap a fine night of goals, points and a clean sheet, which the captain wants more of between now and the end of the season, including at Everton this weekend.
On getting back to winning ways
"It was huge. We knew most important was to win, to get three points, and do our best to keep a clean sheet, so it was a good night all round. We had to bounce back, we had to win the game, and it's important we did that with a good performance."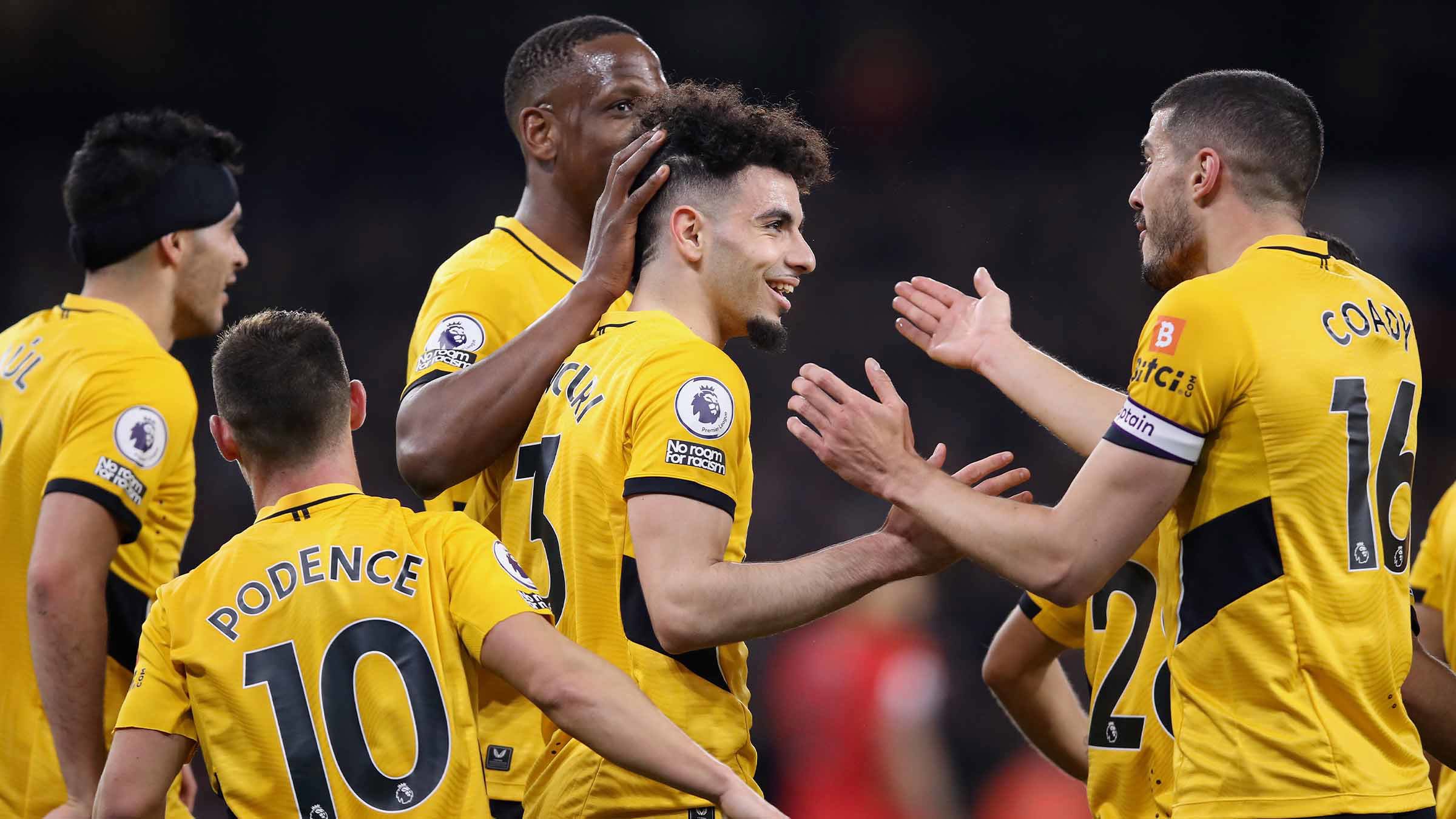 On not taking the foot off the gas
"It was massive we didn't get complacent. We scored three fantastic goals first-half and dictated the tempo of the game very well. We stayed on top of each other and made sure the lads were staying high, and the boys did that. It's tough at times, when you've got a scoreline like that at half-time it's easy to drop off and feel comfortable, but the lads did it right and it was a great night for us."
On putting things right
"The last first-half against Crystal Palace was nowhere near good enough, nowhere near the standards we set. We knew what we had to do, we spoke about it all week, we looked at where we went wrong over again because that's what the manager does, and we did it fantastically well.
"We keep on working hard as much as we possibly can. We keep on listening to the manager, we work a lot with the ball in training, and it's important we keep on improving. I think we deserved a night like that, we've not had many this season, but it was fantastic and four incredible goals."
Just when you think you've seen everything he can do...

🤯 @rubendsneves_ pic.twitter.com/EtTtbtV4H2

— Wolves (@Wolves) March 11, 2022
On Neves and Podence goals
"They're incredible footballers, incredible people, incredible characters, Daniel on his left foot to have the composure to put it in, and Ruben does what Ruben does, and a finish like that's incredible."
#WOLWAT