9th March 2022
After returning to fitness and signing a new contract, Pedro Neto has tunnel vision to get back to his best as soon as possible in old gold.
Have described his journey with Wolves so far as "unbelievable", Neto sat down to reflect on the past two-and-a-half seasons, which hit another milestone with the signing of a new five-year contract on Wednesday. Having put his knee injury behind him with four appearances in recent weeks, Neto has shown glimpses of what he's capable of, which lit up Wolves' 2020/21 season, and now he's focused on ending the season on a high with a club which evidently means so much to him.
On signing his new deal
"I'm very happy because it's felt like home here and I want to continue here. I'm very pleased because I feel very good here, it was three years ago I arrived and I'm very happy. I want to work a lot to conquer things with this club because we have the potential to do this kind of stuff. We are working better and better, and I hope to conquer things."
On returning to the pitch
"It felt unbelievable the moment I arrived. I said to my family that it gave me goosebumps, when I went on to the pitch and started to hear my name from the crowd, it was unbelievable. It was a unique moment. I know the ten months that I spent out of the pitch, when I came in, it was worth everything.
"It's unbelievable. Even when I was injured, sometimes I left my car on the car park and had to go through the fans to go to the stadium, and the support was unbelievable. Even when I was injured, they said they want me back and the reception I got was unbelievable, so I am thankful for all of that and all of them. I play football and the fans are one of the reasons we play football, because without them, it will not be the same and for the fans of Wolves, I have to thank them because they made this club my home and I felt very happy because of them."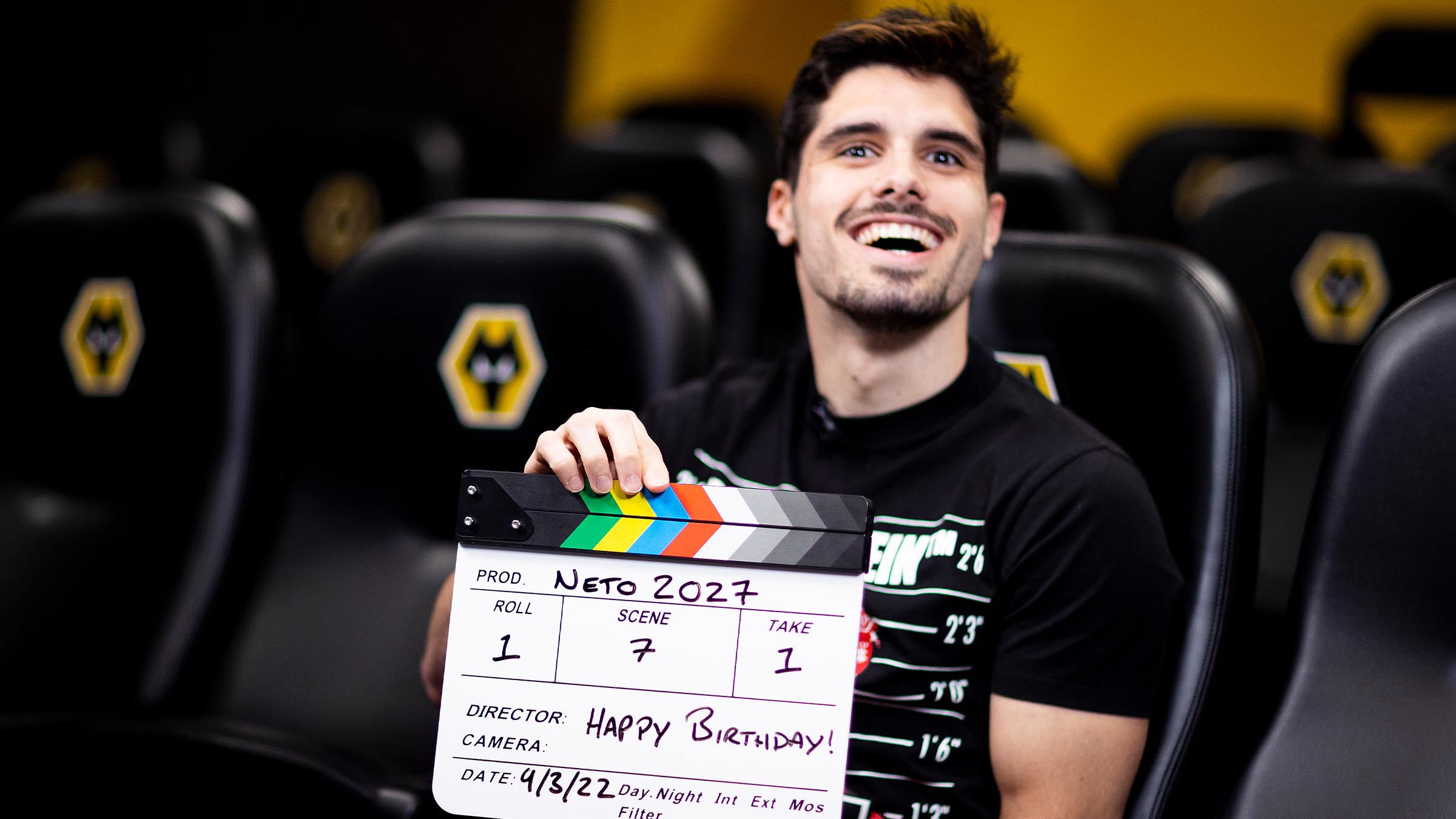 On working hard to return
"Of course, I missed it. In the time I've been here I've spent more time with these guys than with my family. We go all over the country, all the cities, and it's unbelievable to stay with them because we are like a pack, like a family. It will be difficult to find guys like this because it's an unbelievable club, it's an unbelievable atmosphere in our changing room, and I'm very happy.
"I always work to be the best. My mentality's always the same, I want to continue to work, to continue to improve. It was difficult, but in my mind I had only this goal and I wanted to achieve it."
On Bruno helping him back
"My recovery was in Portugal, at the beginning the coach wished me good luck for the recovery but he couldn't do a lot. Of course, when I came back, and starting to go into the team, he helped me a lot. We changed our way of playing, he said to me to be calm and play my game, and the stuff will come. Of course, it's a lot of help for the player coming back, he helped me with the situation or games and this kind of stuff. I'm happy and want to work with him.
"I had good conversations on things I have to improve, that I want to improve – I always want to improve my game, the little things, and it's what I'm here for. I'm still young, but even when I'm old I'll still want to always improve."
On enjoying his best season yet last year
"My first year here was unbelievable, we did an incredible season, but last year was my step up. With the help of my teammates, I did a very good season. I think that when I arrived here, nobody was expecting me to do what I did, but I do my job and show on the pitch what I can do, and without a doubt it was my best season so far.
"People that are close to me said I need to take time to get my form, but my mentality is not like that. In the first game, second, third, I always want to achieve my best. Now I'm getting my form, I know it won't be as easy as I think, but I want it. It will take a little bit, but the way I work, and the way I want to do things, I want to achieve it as fast as possible."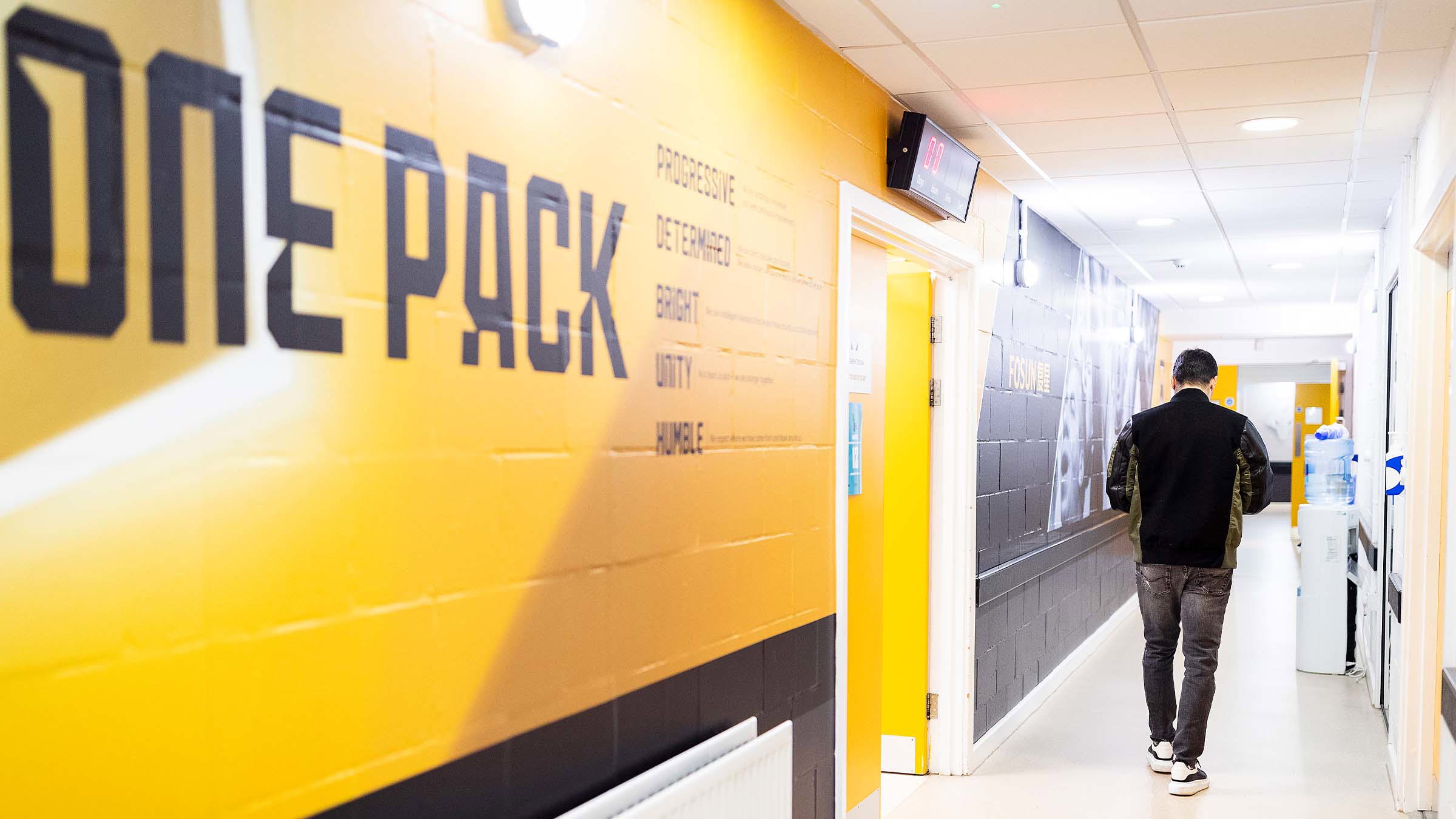 On enjoying himself every game
"I do the thing I like the most in my life. I always had this dream since I started at Braga, and now I'm achieving my dreams and doing the thing I like, and with the guys here that are incredible people, I arrive here hungry to train, to play, to be with them, because it's a very good environment here. It's my energy.
"I'll be honest, in the three changing rooms I had, I never found one like this one. The players don't look only for themselves, they look for the club, to help each other, to fight in a healthy way to play, and the thing we have here is that we are like one. I hope, and I know it will continue to be like this, because the guys that don't follow our ideas don't fit in this team. This is the way that we work and why this club has the potential to achieve something."
On hopes for the future
"From now until May, it's for the team to continue to play and enjoy games. After all, it passes very fast. We have a long way to go, the season is where it is now, it was too fast even for me who was injured. I returned with 15 games to play, so we have to enjoy it, we have to play our game, and game by game we do our job and go to the pitch giving everything we have.
"At this moment, first of all, I want to achieve my form to play at my best and then the things will come naturally."