5th March 2022
Bruno Lage is now expecting to reap the benefit of all his players being ready to step in and hit the ground running, after Nelson Semedo was consigned to a month on the treatment table.
The Portuguese right-wing-back has been a near ever-present this season, but suffered a hamstring injury at Arsenal recently, which has opened the door to either Jonny or Ki-Jana Hoever. The Spaniard got the nod off the bench at the Emirates, while Hoever started at West Ham United, and Lage is now considering his options for Crystal Palace, knowing both have applied themselves correctly in training, ready for such situation to occur.
On missing Semedo
"He'll be out for at least one month. Let's see how he goes, but that's the news for now. He's one month out. I think we saw two Nelsons in this season. This first Nelson in the first half of the season was inconsistent, the second Nelson in the last three months was that Nelson I remember from Benfica. He's an important player and on the offensive, I think he improved a lot.
"That's why I want every time to play for their position, to have competition between them, and in the moment we have those options. We have Ki and we have Jonny. Jonny continues to work hard to be fit and to play 90 minutes, but Ki is a young player with a lot of potential. I think Ki is ready to play 90 minutes, but Jonny is still waiting, although Jonny can play both sides.
"This is football. That's why it's so important also for the players to understand that they can be important for the team, but they cannot play all the games. Sometimes they cannot play because they are injured, sometimes it's the manager's decisions, and sometimes it's because these kinds of things can happen."
On options to replace Semedo
"When Ki played the last minutes against Liverpool and I put him in a different position on the left, after Liverpool scored in the last minute, and against Chelsea I put him to start with Semedo on the bench and he did a fantastic game. I know sometimes it's hard, the young guys these days don't have much patience to wait, so focus on your work, it's the only thing you can control.
"If you come here to train and feel you're not playing the next games, and you don't improve, you are wasting your time. That's why it's so important for the players to have focus and have confidence. Ki already knew before the game that'd he'd play against West Ham, because it was a hard game to play, and I changed some positions, and tomorrow it'll be between Ki and Jonny.
"Jonny's important for us because he can play on both sides with a big quality, which is why in that game [at Arsenal], instead of giving minutes to another player, I prefered to give minutes to Jonny, because I know the way he plays, his profile – he's working hard and one day will start a game.
"I want every time to choose the best 11 for each game. Different players, different profiles, and every time I try to understand what kind of game we want. They need to understand their opponent, because wingers can play outside or inside, and they need to know how they can control that position. Some guys do things better than other guys."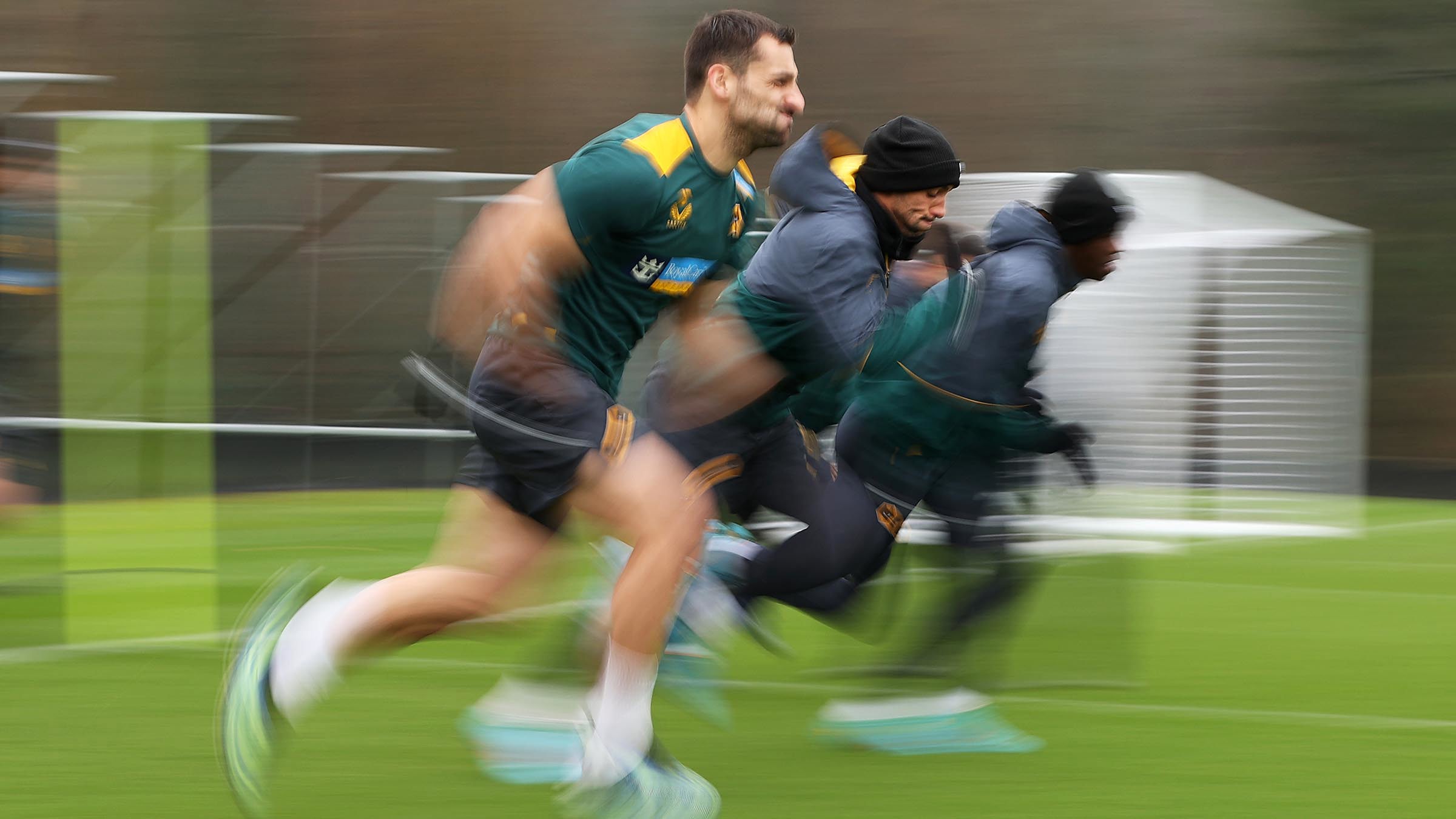 On Neto getting closer
"It's a question of continuing to train. He's doing well, we're seeing him day by day, he feels comfortable, but we don't have a pre-season, we don't have time to do a pre-season. We cannot give time to everybody, and I cannot select a team with a lot of players who don't have 90 minutes on their legs to play. But we are talking about Pedro, let's see. What's important is that he feels comfortable, no pain, he doesn't think about what happened, he's training and playing with just thinking about football. That's the good news for him."
On responding to defeat
"Every time is important, it's not just about what happened in the last games. It's up for us to continue to play the way we are playing and it's another opportunity to win points. That's the target for tomorrow. We need to go again. Like I said before, the middle of February with 40 points, we start to think with different goals, I start to think in the same way and every game is an opportunity.
"I think we did good things against Arsenal and West Ham, but in the end it was two defeats. We know where we need to continue to improve and tomorrow is another tough game. Crystal Palace is a team who are doing a good season. They are always a tough team to play against, with top players, and the manager also is in his first season in the Premier League and he's doing a fantastic job."
🇵🇹 Let's go, @pedrolneto7 🇵🇹 pic.twitter.com/lkzLzlG7js

— Wolves (@Wolves) March 3, 2022
On Vieira's Palace
"The best compliment I can say on his work is that it was our worse performance [away to Palace]. They were the first team to create different problems and we've been working on those problems since that day. That's why, every time, one month ago I spoke about the way we played against them, it was an important game for us to understand that if the other team creates problems for us, or offer difference spaces for us, we need to evolve in our game.
"Tomorrow, when you shake his [Vieira] hand, you think what a player he was. He was a top player, everyone knows what he did when he played, but after that, if you don't have the ability to be a good manager, if you don't have the ability to prepare for training and matches, and talk to the players, that first impact goes. So, if he's there and having a good impact, it's because he's a top manager because to be here, you need to be good."
On being aggressive in attack
"It's to attack the spaces and we need to understand where is the spaces because if I watch the opponent, the opponent also watches what we are doing. If the opponent gives us space to build up from the back, without pressure, and they offer gaps between the defensive line and the midfielders, they know that they are in trouble and they adapt to play in a different way.
"We need to understand where is the space and we want to continue to play that game. The evolution is what we need to do. Now if they close the space that we are comfortable to play, where is the next space? When you press high, the space is at the back of the defenders, what you are solid in front and in defence, where is the space and where do you need to be in the position to offer, to win or to concur the space we want and what movement do we need to do to create the chances.
"That's the evolution now and we need to do it. Everything takes time because it's a new behaviour and we need to work every time so the players know where is the space that can give the game to us."