1st March 2022
Ki-Jana Hoever refused to blame fatigue for Wolves' defeat to West Ham United, as the side played the second game in capital just three days after a last-gasp loss against Arsenal.
The defender was one of five changes Bruno Lage made to the starting line-up, with the wing-back replacing the injured Nelson Semedo, and although the young Dutchman insists Wolves were frustrated and disappointed to not get anything from the game, he acknowledges that there are areas the players need to improve.
On falling to West Ham
"It's a frustrating game. I think we deserved more if we look at ourselves, but we know we cannot suffer a goal in the way that we did.
"It was a waste of our whole game, basically, because we played some good football and had one or two chances, but we just weren't able to score, and we gave away a sloppy goal.
"The first 10 or 15 minutes of the first-half was good. We were playing well on the ball, but then they pressed us really good and we basically started to play long balls and then it's difficult.
"We tried to go in behind [the West Ham defence] but it didn't work really well, and then in the second-half we tried again, and sometimes it worked, but it just wasn't a good game from our side."
On two games in four days
"Some players played three days ago, but there were some changes made, so we had some fresh legs as well, so I won't blame it on that.
"I think the boys who play give everything every week, and of course they could be fatigued, but its not that we can blame it on that."
On lack of firepower in front of goal
"It's disappointing. If you look at the game and the game plan we had, it's really disappointing that only in the 87th minute did we get a shot on target.
"I think we created some more good chances even though we didn't get a shot on target, but we need to do better."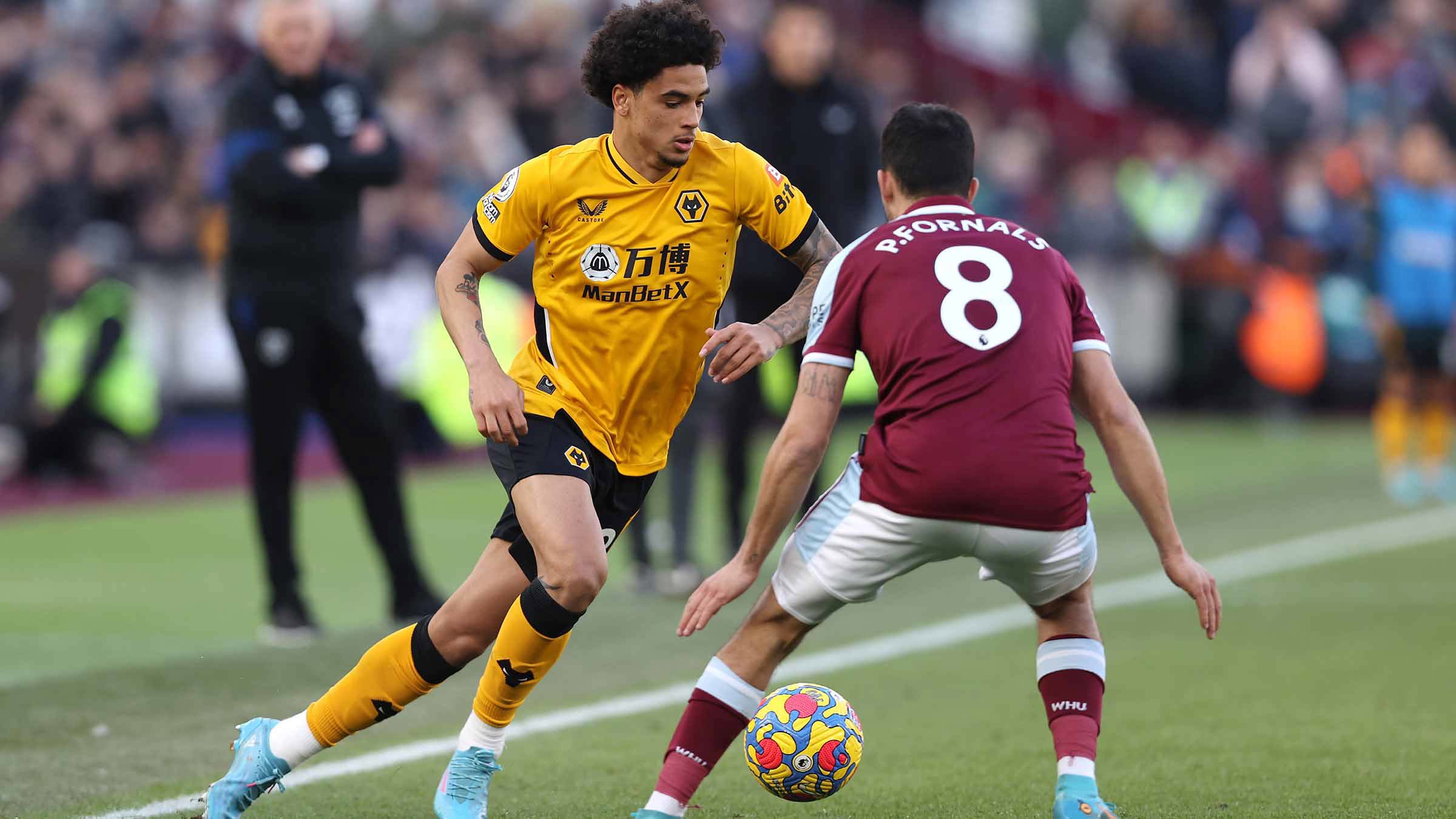 On aiming to bounce back
"January and February were great months for us and we played good football, won a lot of games, and now we've lost two in a row, but we need to strive to get back up.
"We need to take the positives and also learn from these games, and then we will go again next week. We just look at every game and then at the end of the season we'll see where we'll be.
"We're not setting targets that much, we just look at every game and try to win every game and every week. We're just doing that and then we'll see where we finish at the end of the season."
#WHUWOL