1st March 2022
While delighted to put pen to paper on a new contract, Luke Cundle believes there's even more to come from him than what supporters saw on his full Premier League debut.
The midfielder, who has signed a new four-year deal at Molineux, took his opportunity against Tottenham Hotspur last month, enjoying a 96 per cent pass success rate, which opened eyes to the talent on Wolves' books. Now, the 19-year-old is hungry for more opportunities, and is determined to work as hard as possible, learn from the coaches and players around him, and continue his exciting journey at this football club.
On signing fresh terms with Wolves
"I'm delighted to get it signed. I've been at Wolves a long time now and I've got nothing but good things to say about the club. I've enjoyed myself throughout all the age groups. Now, I've got to keep working hard and hopefully it'll continue.
"You don't think too far ahead when you're coming through, when you're younger, you take it year by year, but the first-team has always been my dream and to be in the Premier League. Hopefully now I can kick on and get better."
On breaking into the first-team
"Being in and around the first-team players more improves you, and being with them day in, day out has really helped me. People like 'Coads' help, but all of the players, they make you feel comfortable when you're there, so naturally you relax which is good for any young player.
"The boss is quite big on the tactical side of the game, so I'm picking up the tactical elements of how he wants to play, and what he wants us to do with and without the ball. He pushes all the players and gives a lot of detail to everyone, so whoever plays, they know what they're doing."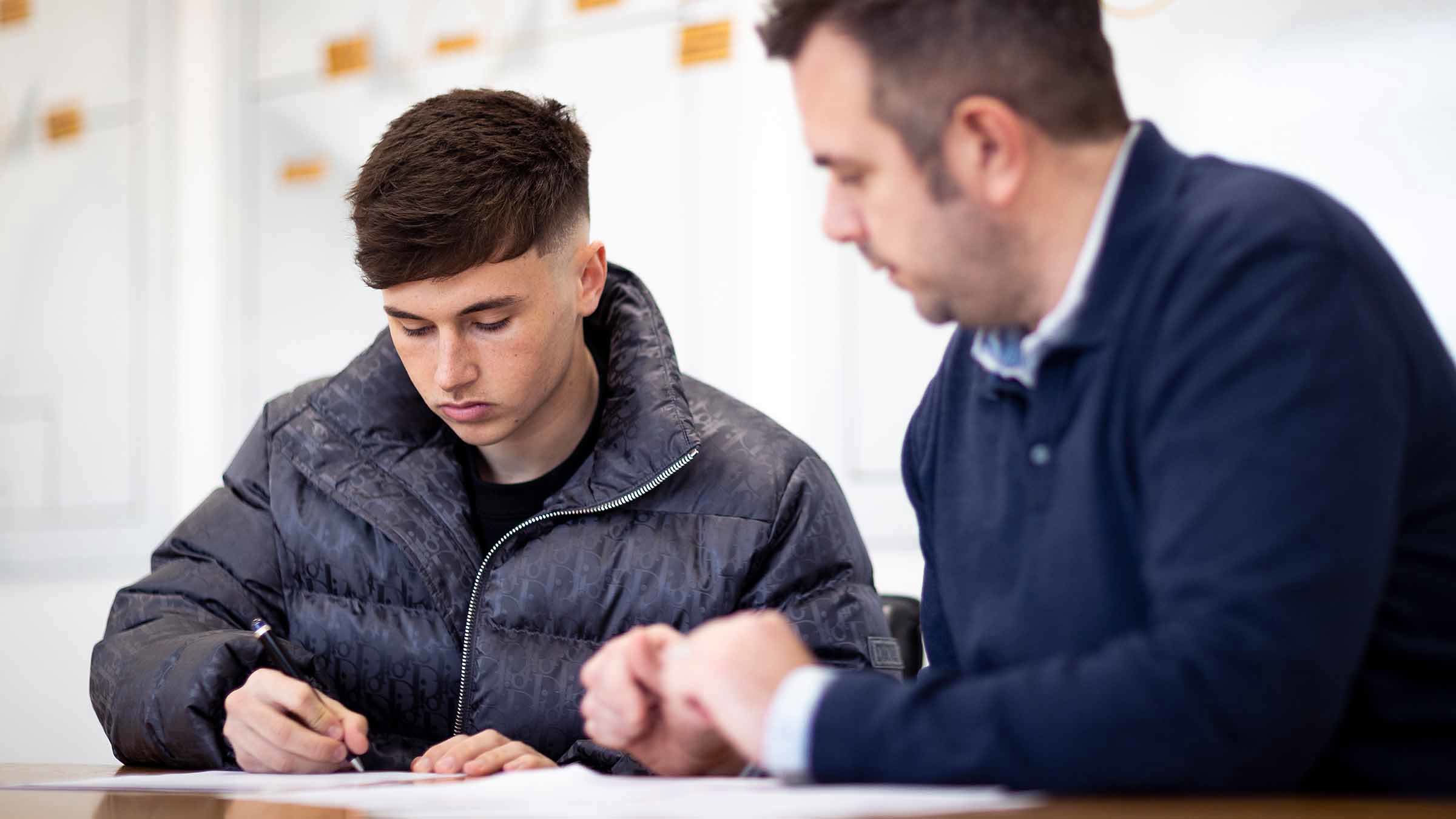 On expressing himself in the group
"You've got to show your own character, and not come across too shy, but do what you can to impress the manager, coaches and players, because they're the ones you're playing with, so it's important to gain their trust.
"I've been training with the first-team for a couple of years now, but at the start, as a young lad, you can get quite nervous, but the lads help you through it and make you feel comfortable. Then, people can see how well you're doing, so that gave me the belief to push on from there."
On a memorable full Wolves debut
"It didn't quite sink in for a couple of days, but it was obviously a great feeling, especially playing at that stadium, it was a bit crazy. I did have nerves, I get nervous for any game, but that one was the most nervous I'd been beforehand. I just had to believe in myself and trust in what I can do really.
"I tried to get my first few passes off and settle into the game as quick as possible. Towards the end of the first-half and the second-half, I felt comfortable in there, and adjusted to the speed and tempo of the game – I felt I did alright."
Pre match ➡️ post match

👏 Luke Cundle 👏 pic.twitter.com/SCp85DBHsR

— Wolves (@Wolves) February 13, 2022
On taking the next step
"I know I can do a lot better than that [the Spurs game] myself, so it's just being ready for hopefully the next chance. I've just got to keep working hard day in, day out, showing the boss and his staff what I can do, and hopefully I'll get another chance and can do even better next time."