27th February 2022
Wolves head coach Bruno Lage has praised the impact David Moyes has had since his arrival at West Ham United as the sides – separated by just two points in the Premier League table – go head-to-head in east London this weekend.
The Portuguese got the upper hand over his Scottish counterpart earlier in the season as Wolves claimed a 1-0 win at Molineux thanks to Raul Jimenez's strike, which put an end to the Hammers' impressive winning run. But with Lage's men having fallen to a last-second defeat to Arsenal on Thursday evening, and West Ham coming into the match off the back of successive draws, the Wolves boss is calling for more from his players.
On aiming to bounce back quickly
"For me, the most important thing is the way we are playing. With 40 points, we need to continue doing that. Then at the end of the season, we will see how many points we have. That's why here, every game is important.
"Now we're going to play against West Ham because they are in a good position also in the league, but which game is easy here? We lost on Thursday, but we need to go again with the same personality because it should be to continue to play in that way.
"That was our target since the beginning, and that's why in the middle of February we now have these 40 points and we need to continue this way. I don't want anyone to relax, I want more from my team and from my players."
On continuing to improve
"When you have 40 points in the middle of February, our fans, and all the people, you can see the way we are playing, the way we are scoring goals, and the way we are being consistent in the last three months.
"Maybe we can achieve more and maybe the people can dream about that, but what I can promise them is that we will continue to work in that way, not just for the dream, but for solid things. Solid things is to play against West Ham the same way that we played against Arsenal, to create chances and score goals.
"The only thing I can promise is that we continue to improve and continue to come with personality and no fear to play in the away games and the home games."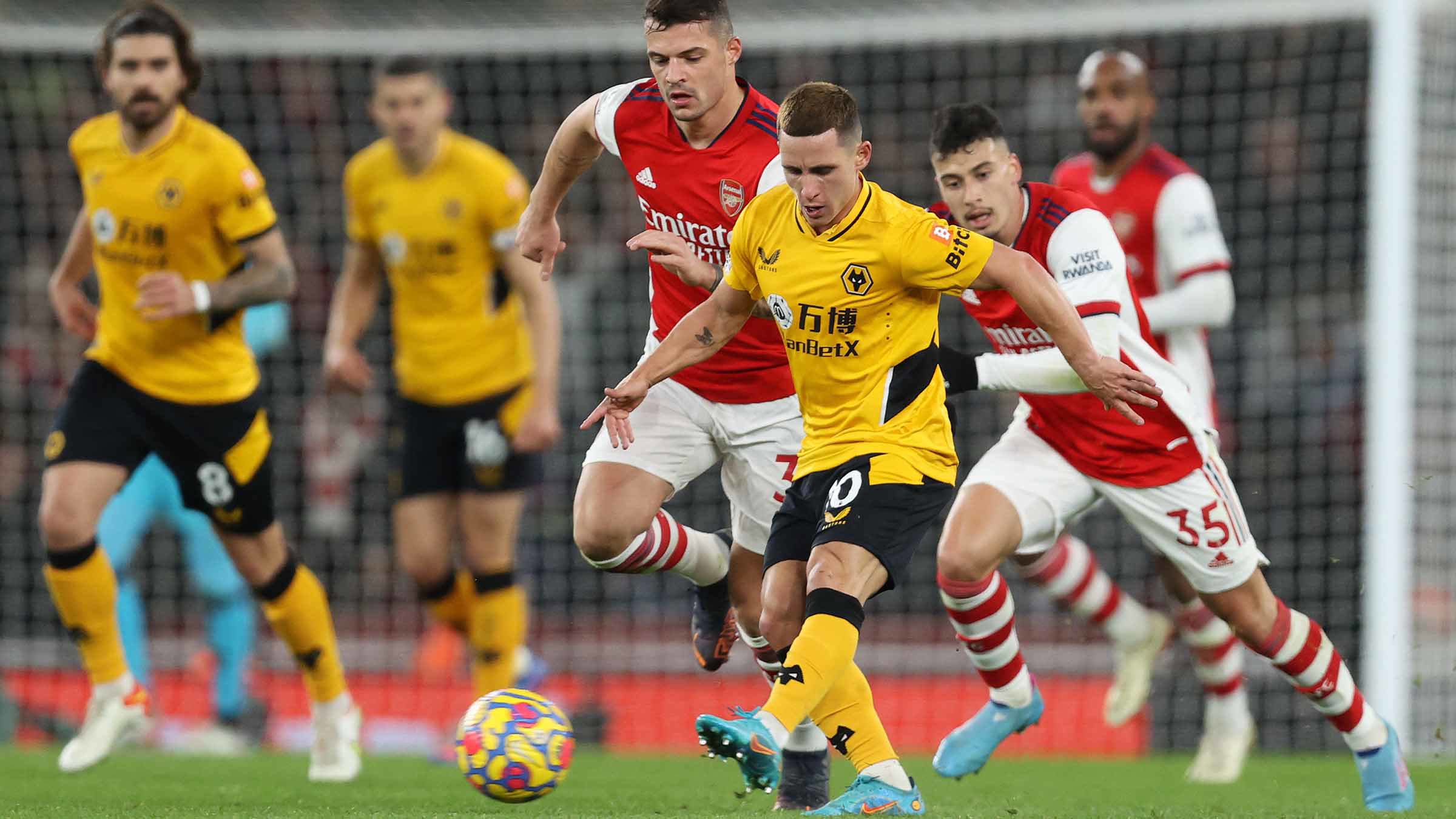 On David Moyes' impact at West Ham
"He's done very well. I remember last season, they were in the middle of the table or even lower down, and after he came in, he changed everything. They did the second half of the season very well and this year, they are doing very good things.
"I remember they were in a good run in the period when we beat them, but we cannot forget what they are doing in the Premier League and what they have done in the Europa League.
"That's why it's so important we go there with the same mentality to play against this strong team with a big manager, who has a lot of experience."
On replicating the last result against the Irons
"It was a very important game, especially when they came from two or three victories. It was very good for us. It was a good victory because we did well. We played very well that game. It's one more game to go.
"In that moment, they were doing very well, and now in this moment, we were doing very well and then we lose to Arsenal. That's why football is so crazy, especially when you see what's happened in the last week. We beat Tottenham, Tottenham beat Man City, then Burnley beat Tottenham.
"That's why here in the Premier League, every game is a hard game to win and that's why here we need to prepare the game in the best way. That's why it's so important that we continue to play like we did against Arsenal."
On chance to overtake West Ham
"If we'd have beat Arsenal, we'd be on 43 points, but in the end, the last minute, we don't have points. That's why here it's so hard to predict something.
"We need to continue to work and play like the way we've played because that's the best way to score goals and win points. We need to continue to give confidence to the people so they can believe and support our team like they did on Thursday night."
On his options at right-back
"Jonny and Ki [are available]. Ki has played very well. We've got West Ham on Sunday at 2pm after playing Arsenal on Thursday night, so that's only two-and-a-half days to recover and it was in our mind to understand which players recover better and to put some fresh legs in the game.
"When these kinds of things happen, I want a squad that offers competition between the places, so every time I can take the best decisions. We don't have Semedo, but we will find good solutions for Sunday."
#WHUWOL