26th February 2022
Raul Jimenez has turned his attention to West Ham United on Sunday and insists the Wolves squad know the importance of bouncing back, following Thursday's disappointment.
Having suffered a late, late defeat at Arsenal on Thursday evening, Bruno Lage's men who two days to recover in time for another important clash in the capital, this time against the Hammers, who sit just two points ahead in the table. Jimenez reveals Wolves are working extra hard on finishing in training and is hoping to hit his usuals heights when taking to the London Stadium pitch come Sunday afternoon.
On a big West Ham game
"We are going to play at their home, but we are capable of that – going there and getting the three points. We are going to go there and show them that we want to make our own game.
"I know that they have been good this season, but they have played more games than us. So, this is not just three points. You can say it is maybe six because you still have another game to go. This is really important."
On searching for more goals as a team
"We have been practising in training sessions our finishing. We have been playing well, but at the last touch, the last pass or the last touch to score we haven't been 100 per cent certain about it. It's coming.
"We still have 14 games. We are getting into the final part of the season, so we still have time. I think the team is trusting us the strikers, wingers and midfielders to score. We all know that it can come in any game. We have to keep working hard."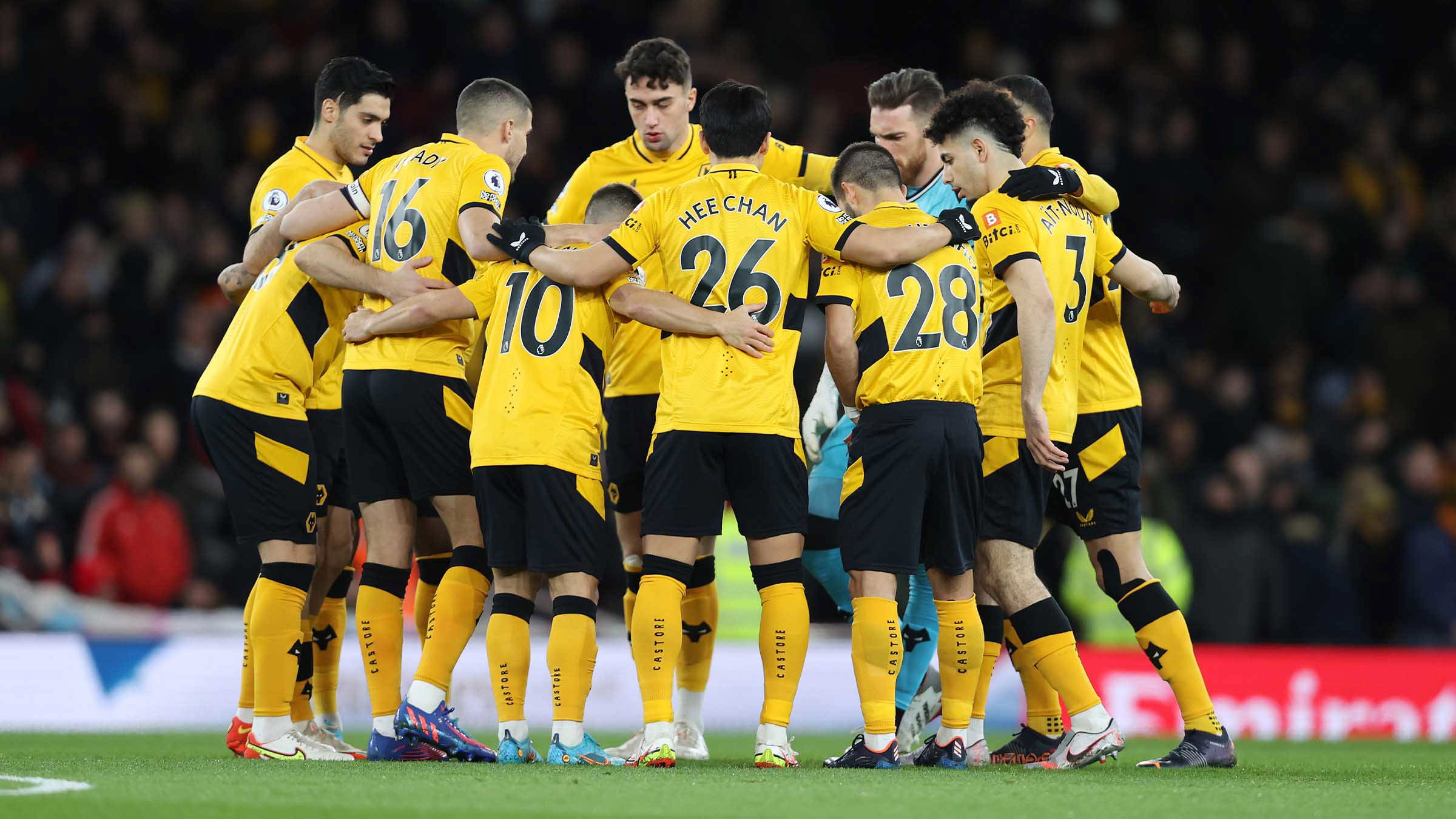 On aiming for personal improvements
"I think it is still a little bit more from me that I need to show. I think I am in a good way. I need, not time because I have had time to improve and get better, but just waiting for the right moment and I will get there."
On the form of the team
"I think this year we are playing really good. We started the calendar year strong. We have been doing this the whole season but five wins in six [before Arsenal] is not easy. We have to get used to it because we want things to be like that."
On playing with Podence
"He's a really good player. He's capable of taking himself and the team higher and to fight. We all know what our characteristics are. I think he is a really good player that helps us a lot."
On the highlight of the season so far
"Well, we have been playing really good. I think the game against United maybe because we worked hard in defence and we scored. We had to. It was a really nice game. I remember it because I just went off the pitch
"I was substituted. I was not even back to my place on the bench and I was celebrating the goal. It was nice even if you are not in the starting eleven or playing at that moment. You enjoy it."
#WHUWOL