25th February 2022
Ruben Neves gave an honest assessment of Wolves' late defeat to Arsenal but insists there's no time to feel sorry for themselves.
Wolves were put under significant pressure by the Gunners after Hee Chan Hwang had put the old gold in front, and that pressure eventually told in the final ten minutes, as two late goals sent Bruno Lage's side home empty handed. Neves admitted it wasn't Wolves' best performance of the season, and says it's important to assess what went wrong, and amend those errors quickly, as the Premier League fixtures continue to come thick and fast.
On the defeat
"It was a strange game. Today we didn't deserve to win, we need to be honest and look at ourselves. Of course, we had some good chances to score, I think we had three or four big chances to score and didn't, but we didn't play well.
"They took us back all the game after 1-0 and we just defended. We were not able to play as we want to play always. I think it was a bad game for us. It's the Premier League, every single game is really hard, and you want to work and improve for the next one."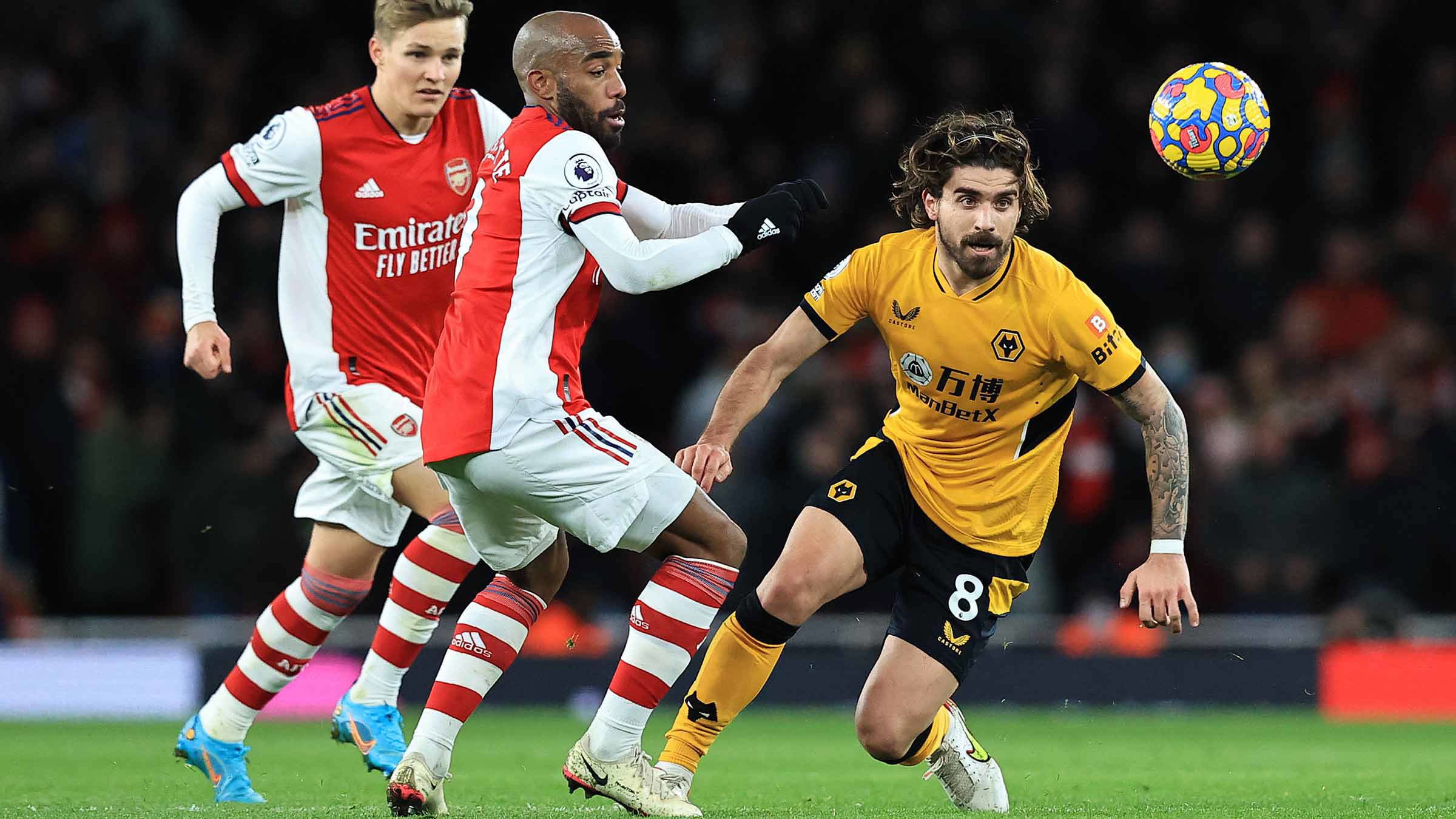 On being under pressure
"When you don't have the ball against these kinds of teams you will suffer, they will take you back, because they have a lot of quality to do that. We need to manage the ball better, we know that. We were not able to play as we want, but we have no time to think about it, we just need to train because we have another one on Sunday and we need to take the three points."
On a missed opportunity
"Every game when you don't win is a missed opportunity. This game was not different. Of course, it was an important game for us and for the league. Everyone will drop points until the end, a lot of games to go, and we want to keep going like until now.
"Game by game, try to improve, because the last two games we didn't play how we want to play, but I'm sure we will do that because we work hard and have a great squad. We look at ourselves.
"We started with three defeats and it's not because we're seventh we change. We keep working, look at the bad things we did in this game and improve for the next one. That's our main target, improve as a team, improve as players and take as many points as we can."
#ARSWOL