24th February 2022
Bruno Lage was proud of his players in defeat to Arsenal but reflects on what might have been, after big changes went begging at the Emirates Stadium.
Leading for the majority of the game through Hee Chan Hwang, the old gold had opportunities to extend their lead, before the Gunners came on strong late in the day to turn the result on its head. Injury to Nelson Semedo in the second-half didn't help Lage's cause, but now he wants his team to recover proper and prepare to go again, showing personality in their game once against when Sunday rolls around.
On his pride in defeat
"I'm not disappointed, but proud of my players. They did everything I asked. We came here to play with the personality. I think we started very well, we scored a goal and had three good chances to score – Raul, Hwang and Pedro Neto, and the situation where Coady recovered the ball and we went three against one, he touched he ball and didn't touch about anyone. There's a massive situation and we can kill the game.
"In the end, it's football. Proud of them, we lose, we go again, we have two days to recover and prepare the best way to for the game against West Ham."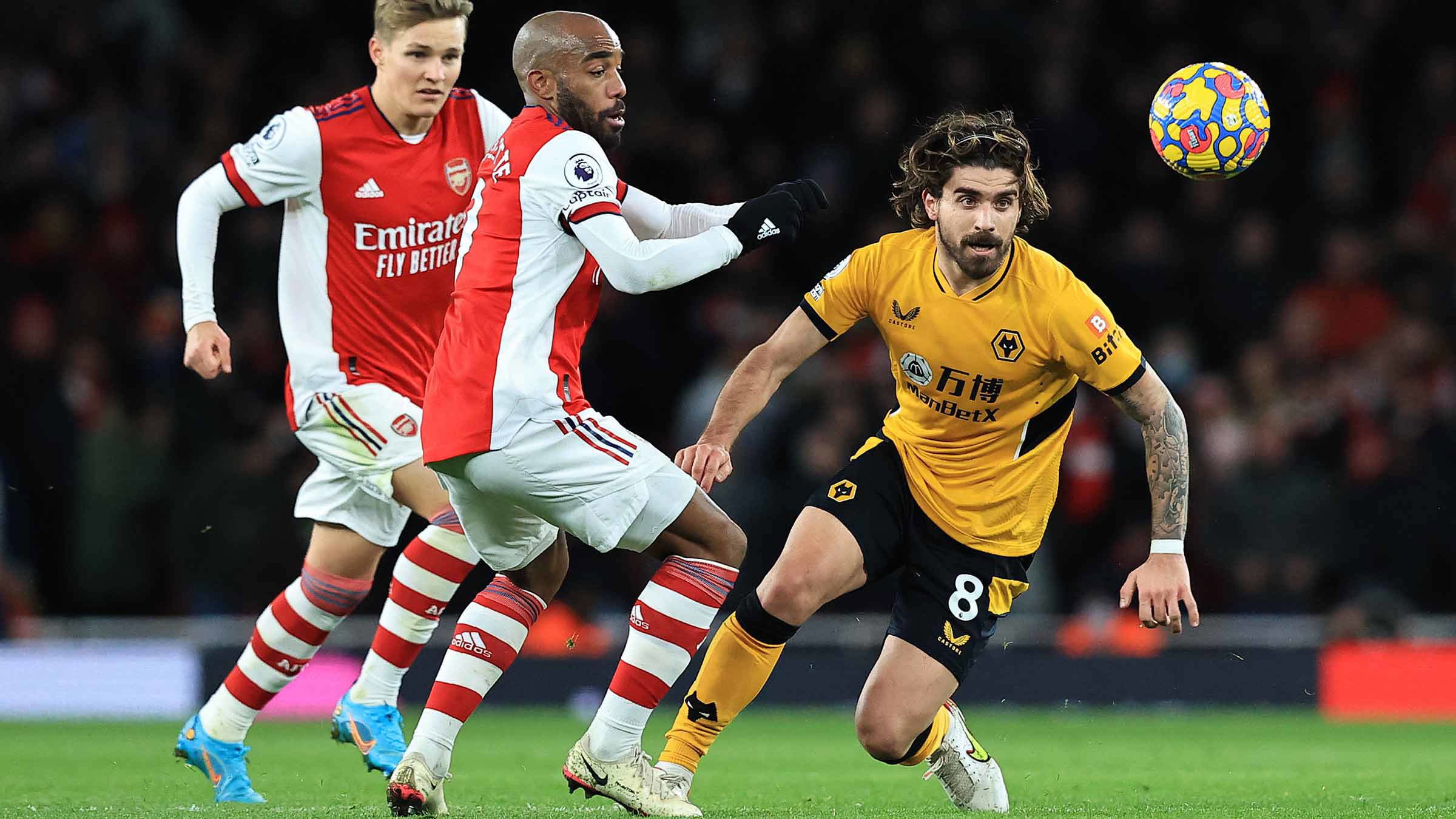 On the performance
"The most important thing is the way we played our game against a strong team. Now we continue, we are doing well and need to continue. This is football, sometimes you do good things and don't win. I think we played better here than Leicester, when we won and today we lost. Now we recover and play the same way against West Ham."
On challenging at the right end
"Our race is to play the way we play. This is our target, to come to these wonderful stadiums, against top players, Arsenal built a team to play Champions League, and we did it [competed]. I think it was a very good, intense game, for both teams. I think we deserved more than we got.
"We prepared very well the game, to come here and play with personality. Big confidence to play the game, understand the spaces. For me, it wasn't a surprise the way we started."
On Semedo's injury changing things
"I don't have any information for now, so let's and see [on the injury]. My mind is every time to replace men in front. When this kind of situation happened, we had just two changes. They put a lot of people between the lines and if I have one more sub, I manage the game in a different way.
"The fans, a big support from them, I think they were proud of our players. We didn't win today but we recover and go again."
#ARSWOL