18th February 2022
Ruben Neves celebrated his 200th Wolves appearance at the weekend having spent more than four years at Molineux since joining from his boyhood club Porto in the summer of 2017.
The Portuguese marked the occasion by sitting down with long-serving Wolves midfielder Dave Edwards and the pair discussed Neves' gold and black career so far, his first impressions of Wolves, the highlights of his opening 200 fixtures and why he will be a fan of the club for the rest of his life.
On reaching 200 Wolves appearances
"I'm really proud. I never thought I would achieve this number with the club. When I came, it was a bit different to what I was used to at Porto, but then after the first season, I was sure I would be really happy here.
"I'm really proud to have achieved the 200 games with Wolves, mainly because some of those games were in the Europa League as well, for example, which was a great achievement for the club. That's really good for me as well, personally, because that's why I'm playing a lot and that's my main goal.
"Every player wants to play as much as they can, so it's really good for me to achieve this number after four-and-a-half years. This also shows how the club is playing for different leagues, like the Europa League, Premier League, and we've had really good journeys on the cups as well. That shows the club is playing a lot, and that's really good."
On initially making the move
"It was not easy in that moment for me. I was playing in Porto and I was playing Champions League, but then I had a look to my career as well. I was not starting and I was not playing that much to improve, and I think the best way to improve is by playing games, and I was not playing a lot in Porto so I needed to change and look for something else
"I remember I was with my wife when they told me Wolves wanted me. It was a bit of shock for me, but then after five minutes thinking about it, I just wanted to come because in that moment, I thought it was a great chance for me to improve as a player and, fortunately, I was right, I improved a lot.
"In that first season, I improved a lot as a player in the Championship, and, fortunately, it was a really good decision for me and my family, and we are really happy today."
On first impressions of the club
"It was good impressions. I was not used to the conditions Wolves had back in Portugal, especially if you play in the second division, it is not usual to have that amount of fans and the conditions the club had, so I was very impressed with the club.
"I knew the coach [Nuno] because I worked with him the season before I came here, and then I found the best dressing room I have ever had since playing professional football. That is one of the reasons why I settled so well. I need to say thank you to everyone who was there because they helped me a lot and we had a fantastic dressing room.
"I remember Roderick [Miranda] came on the same season, Jota as well, and the lads helped us so much. Then we just needed to worry about playing football because we knew the people around us would help us in what they can."
✍️ We are delighted to confirm the arrival of Rúben Neves who joins from @FCPorto on a five-year-deal. #WelcomeRuben pic.twitter.com/zjcQbv0z4N

— Wolves (@Wolves) July 8, 2017
On his partnership with Moutinho
"He's one of the smartest players I've ever played with and he's helped me a lot, of course, because I've learned a lot from him. But he helps the club as well because he's a fantastic player, he's a fantastic guy, he's really competitive, he's never happy with what he's achieved and always wants more.
"That's the kind of ambition we want for the club as well, and I think he's brought that with him because he's a winner. He's won everything in Portugal, he's won the Euros with Portugal and he's won the Nations League with Portugal, he won the league in France as well, so he's a winner and as soon as he came here, we saw we had a really competitive guy with us.
"We don't need to talk about his quality because everyone knows the quality he has. Those qualities he has have not only rubbed off on me, but also all of the team. When you see a guy like Moutinho come to the club, it makes us want to win everything, and we went to the Europa League in his first season, so it's a perfect example of that."
On highlights of his time at Wolves
"Fortunately, I've had quite a few good moments here. The game at Cardiff was the game of the Championship season, it was unbelievable because what happened in the end was crazy, and for me, the goal against Derby was one of the best moments I had in the Championship.
"But if I need to choose one, it was when we won the league. The day we were going around the city with all the fans – that day was unbelievable. I always remember that day because it was remarkable for me. The way the fans celebrated, to see the happiness on their faces after almost a perfect season that we did, it was really good.
"Bringing the club back to the Premier League was something special because we felt we did a great job in a hard competition like the Championship. To see all the people around the city celebrating with us was unbelievable."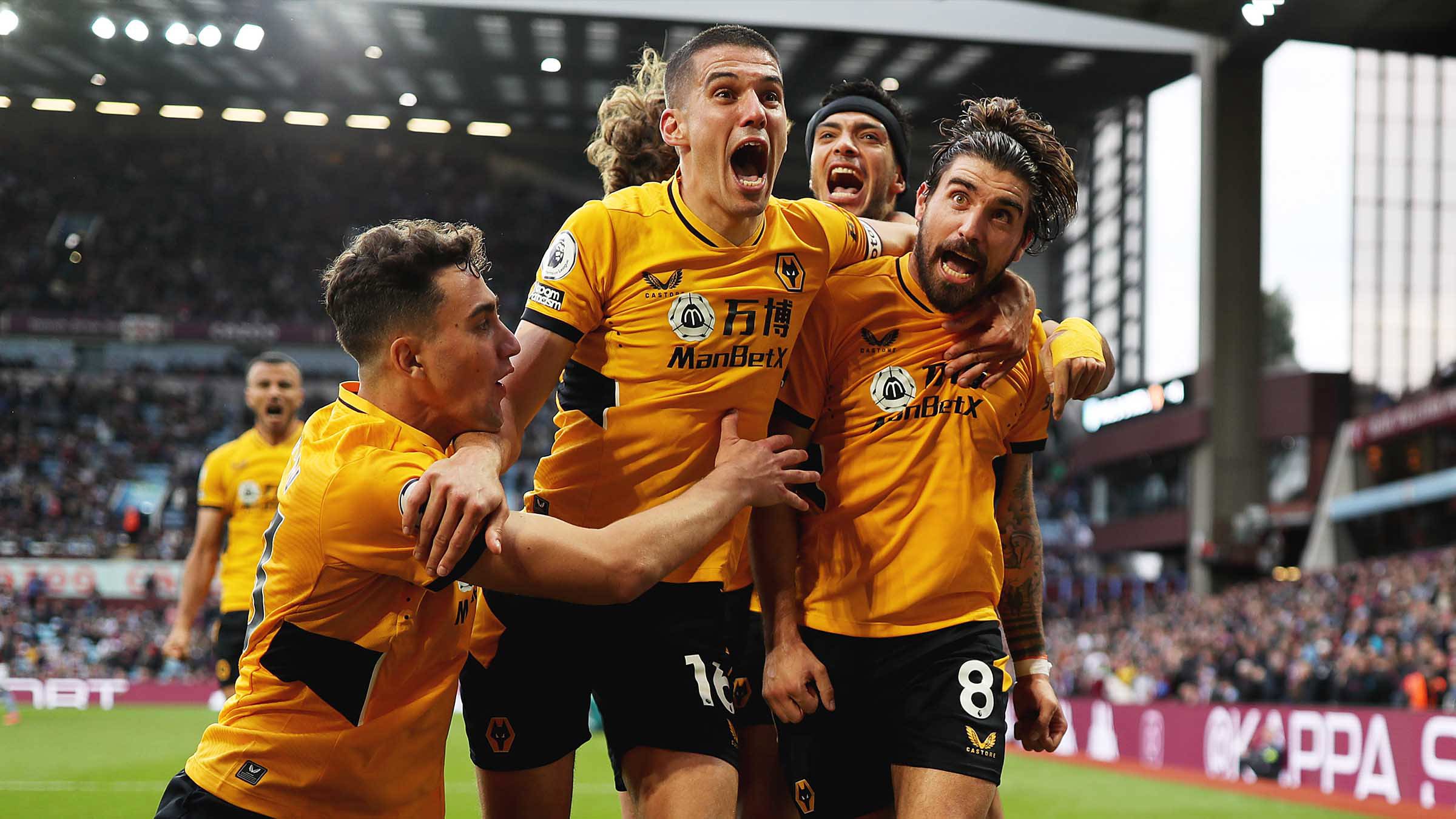 On his relationship with the Wolves supporters
"I was really impressed after my first game here against Middlesbrough because the atmosphere was unbelievable and things just went well from there. We wanted to make them happy and give them the opportunity to go back to the top level of English football, the Premier League.
"We created that relationship and I'm really proud to have that relationship with them as well. I know I've had some hard moments as well with the club, mainly last season. I was not playing on my level, I know that, but they were there, every time for me to help me to come back to the level that I wanted to play and that was really good for me.
"I will be a fan of Wolves forever. I want to come here even when I'm retired to watch games because we have that relationship and I really love the club."