8th February 2022
Wolves defender Toti must feel like he's been on a roller coaster in recent weeks, having been recalled from his loan at Grasshoppers to start the club's last three matches in the Premier League and Emirates FA Cup.
The Portuguese made his debut for the club in the Premier League against Southampton, and after enjoying a winning start, was equally as impressive against Brentford, as Bruno Lage's men took six points from six. Toti kept his shirt for the cup defeat to Norwich City, but feels like he's improving day on day at Compton Park, guided by Lage and his team mates, and hopes to continue this recent, but thrilling journey as the Premier League returns on Thursday.
On making his debut
"It was special. I was on holiday when they called me saying I'd have to come to train with the team. Everything was very fast, I trained for one week, and I was enjoying myself, giving everything, and the reception here was very good. After, I had the chance to make my debut and it was special – I was speechless.
"They [family] were with me at home when I received the call from Switzerland, telling me that I had to present myself here in England. It was a very good moment for them also."
On the help from his colleagues
"They helped me a lot inside on the pitch, in the games and before in training, letting me know everything and giving advice to stay calm during the game. They helped me from the beginning to the end of the game, it was good for me, so I was really calm and enjoying myself because of them."
On the Premier League
"It was always a dream to play in the Premier League. I didn't know it would come so fast, I started playing football a little bit late, but everything was good. It was like a dream. For Wolverhampton, giving me this chance to make my debut, was special."
A solid debut!

Well done, Toti 👏 pic.twitter.com/MkTQxmB2pW

— Wolves (@Wolves) January 15, 2022
On improving as a player
"I have a lot to learn and improve. I'm still young, but I try always to learn with the guys here in training, especially [Conor] Coady the captain, he tries to help me with a lot of things. I think I have to work on things with the ball and positioning, but I think I'm on a good road to do it.
"Grasshoppers helped me a lot. We were in the second division and were promoted, and everything was good. I think I improved a lot there, the coach and team helped my development, so it was very important for me."
On working with Lage
"I already knew him, not personally, but from Portugal because he was at Benfica there and a lot of people like his work and what he does with the players, the development. When I arrived here, I saw in person what he really does with the players.
"In one week I felt different in myself and I already knew he had something special that works with players. He's obsessed with doing good things in training and on the pitch."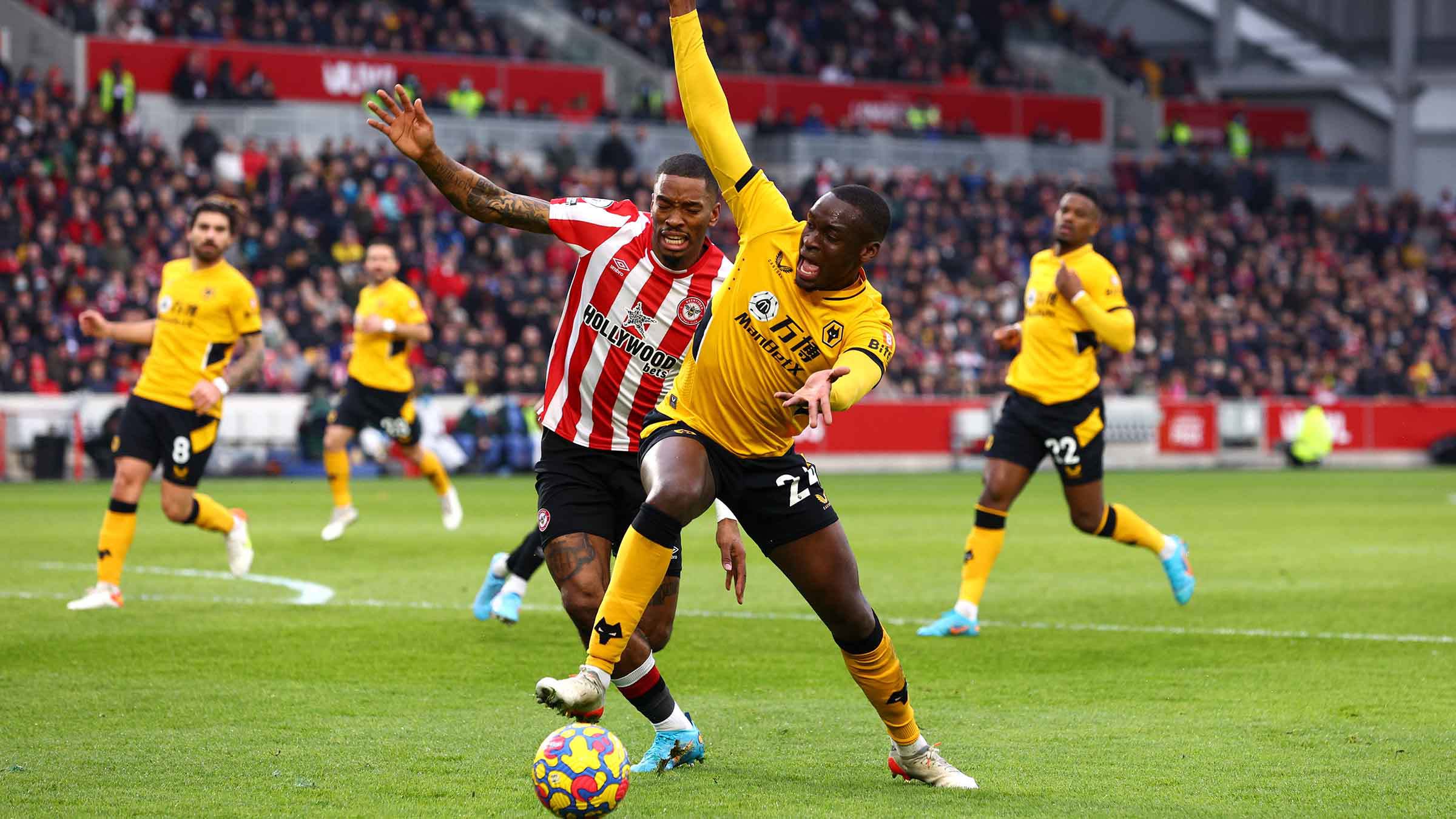 On Wolves bouncing back
"It was a bit frustrating [Saturday], it's the FA Cup and the competition with history in football. We prepared well for the game in training, but when we arrived, the things were not like we were expecting. Suffering the goal before the second-half was not good, but now we have to focus on other things, the league, but it was frustrating not winning the last game."
On coming up against Arsenal
"It's crucial because of the result of the last game – we need to give a response in the next game against Arsenal. We are preparing well in training in the week to face them on Thursday and after we will see.
"Of course, Arsenal are one of the best teams in the Premier League, we all know they have a good coach and good players. We have to look to our tea mand know we have good players and a good team, and we also can surprise them and go face to face with them."
On not setting targets
"We have to think game by game, not putting much pressure on us, but knowing we can face every team and the main thing is game by game and then we will see, but I think good things will come for this team."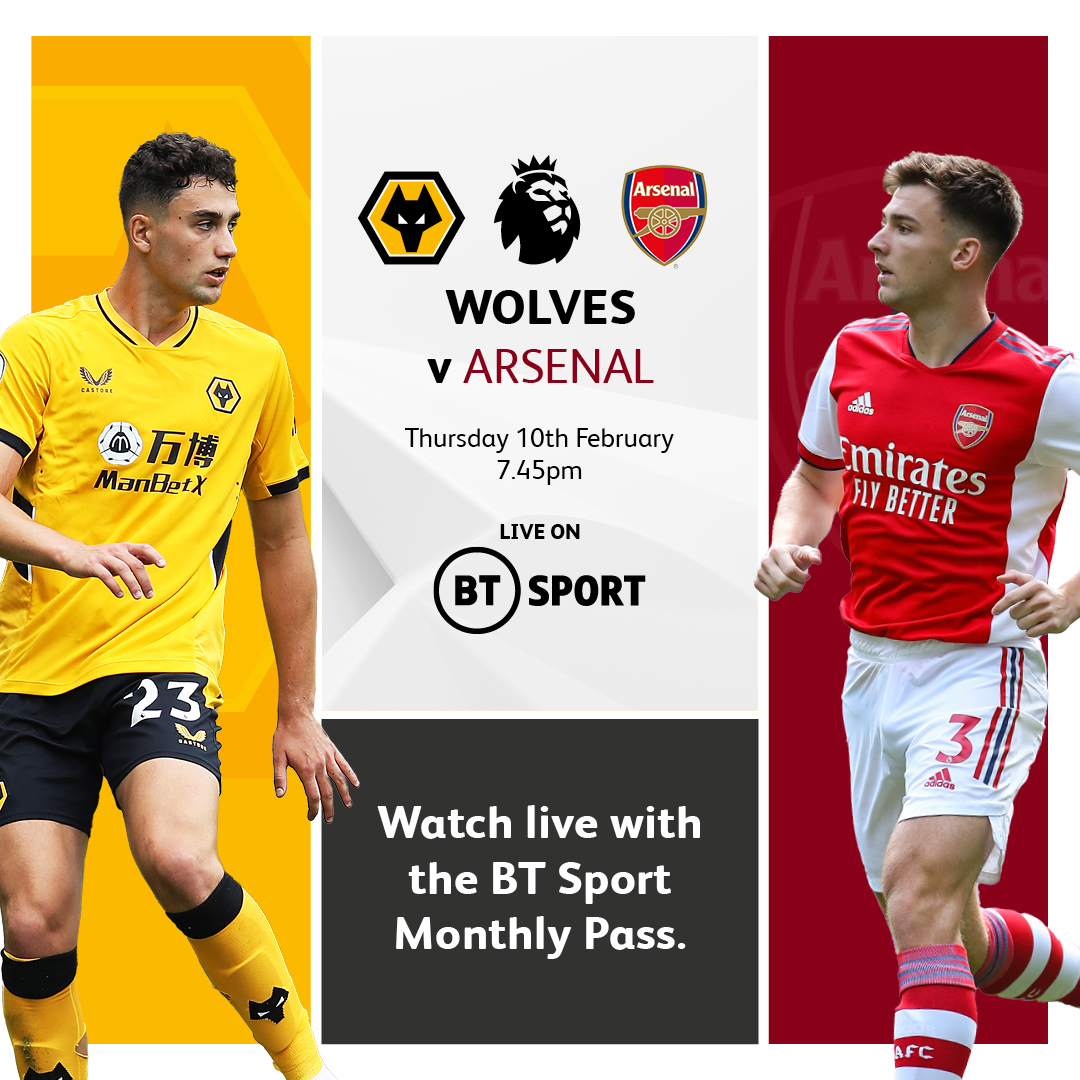 #WOLARS