7th February 2022
As Conor Coady put on the gold and black shirt for the 300th time on Saturday, a special Wolves Radio programme has explored just what the captain has brought to the football club, both on and off the field, during the past seven years.
Mikey Burrows spoke to some of Coady's former Wolves teammates, including Dave Edwards, Danny Batth, Andy Lonergan and Leo Bonatini, to offer an insight into not only what makes the England defender a great footballer, but also a unique captain and character.
Dave Edwards on Coady
"When he first turned up, I was thinking, 'Not another midfielder!' I'd played against 'Coads' a few times when he was at Sheffield United and Huddersfield, and everyone had always talked so highly of him as a person and how much of a good guy he is.
"He's one of those lads that when you first meet them, he puts you at ease straight away. He's so positive and happy, and after a day in his company, you feel like you've been his mate for 20 years – he's that sort of character.
"When Fosun took over the club, whenever Coads was on the bench or in the team – playing defensive-midfield, centre-midfield, right back, right midfield – nothing would ever change. He would never sulk and if he was on the bench, before the game he'd still be the main person in the dressing room, rallying everyone.
"I think that's why, when Nuno came in and he was looking around the squad, he saw Coads as someone who everyone respected and wanted to put him at the centre of the football club, because he's someone you can build the club around. He's such an asset to Wolves, on and off the pitch.
"In terms of someone who has had as much of an impact on a whole football club, I can't think of anyone. In my lifetime, he's the most influential person to have pulled on a Wolves shirt. What he's done for the club and for the city, he's at the pinnacle of his career, and he's probably the most important player to have pulled on a Wolves shirt in the last 20 to 30 years."
A fantastic achievement for our captain.

Congratulations, Conor!

©👏 pic.twitter.com/35GW8ayzhW

— Wolves (@Wolves) February 5, 2022
Danny Batth on Coady
"There's similarities in our backgrounds and our families, but I think there's just a lot of fundamentals that make us aligned, such as being hard workers, not being afraid to say our peace if it's needed, and just easy going. Within the training ground, you're going to be drawn to people who are similar to you in terms of personality, and I think that was the case with Coads.
"He's very humble and down-to-earth, but that's probably why he's so likeable. I don't think that's changed at all, and he's very much aware of how much of a privileged position it is to be a professional football.
"I don't think it was ever an issue [with Coady taking the captaincy], mainly because he was so modest about it. I wanted to play every game, but if I'm not playing, I'm the number one cheerleader because I want Wolves to do well so much, and we had that cause in common. That was the spirit we had inside the dressing room and that was why there was no awkwardness, because we were both in it for the same reason.
"I love seeing him do well now and I was the same when I wasn't playing and he was. There's always been that mutual respect because we both just wanted to take the club forward, and we were both prepared to do everything we could to do that."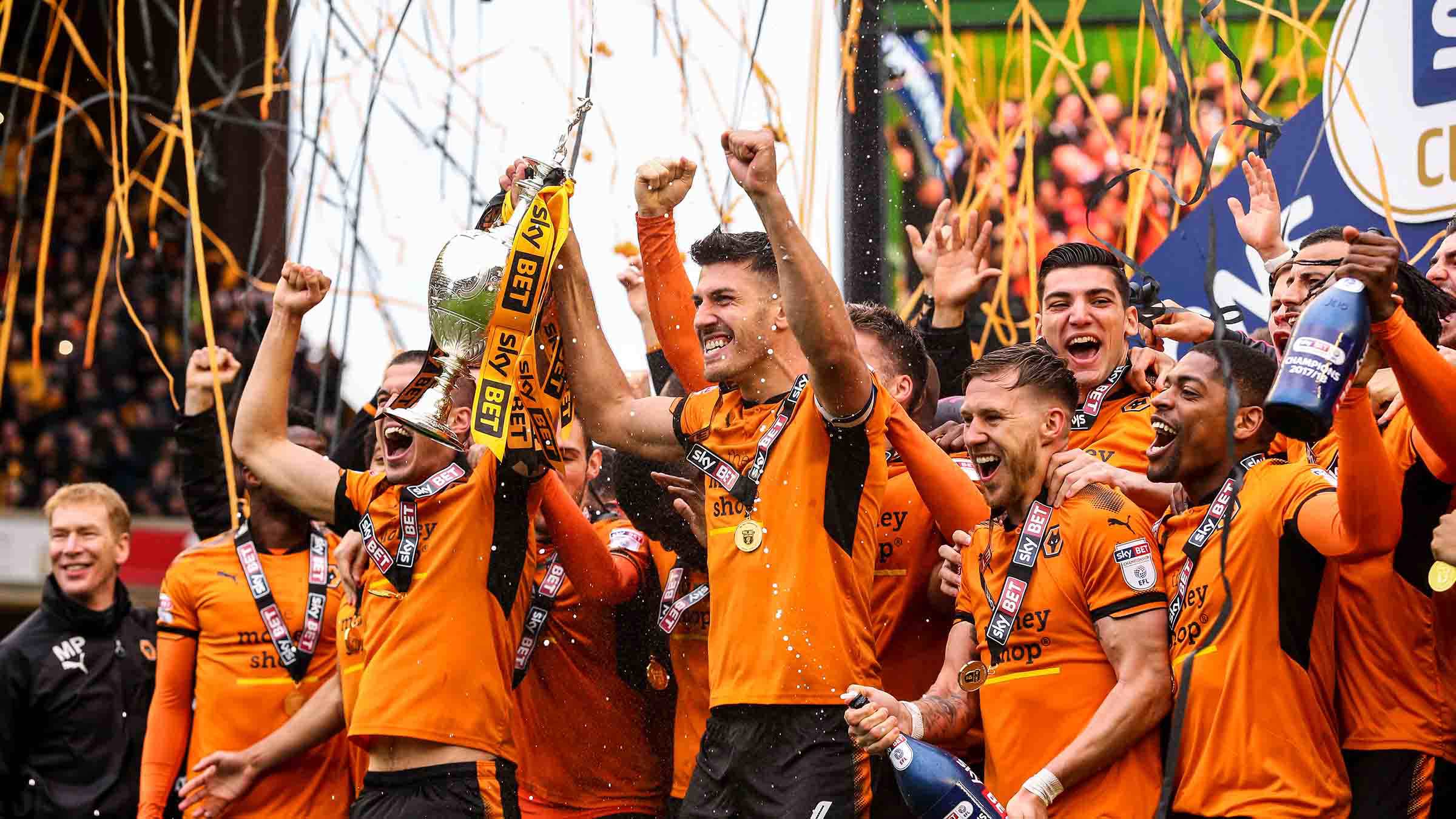 Andy Lonergan on Coady
"I like a bit of me time and a bit of quiet, but with Conor, he's always wanting to do something and has a passion for football that I've never seen. Me and Mike [Williamson] would lie on the sofas watching the Monday night games, but Conor would be sat on the floor, watching all the Monday Night Football build-up, he'd watch the game, he'd watch half-time, and all the post-match stuff.
"Even if it was a boring 0-0, he'd be like, 'What a game that was.' He was always just so positive about football and now his profile has increased dramatically, everyone can see what kind of guy he is. He just loves football, he loves helping people, he loves talking to people and he's one of the best guys you will ever meet.
"He's so humble and he's not one of those social media guys, he's old school. He just wants to play his football and he's a massive family man, he's got three lovely children and a lovely wife and he's so close to his family. I'm so proud of what he's achieved and he's someone I will call a friend for life."
🔥 #Coady300 🔥 pic.twitter.com/vBrN01PkQ5

— Wolves (@Wolves) February 5, 2022
Leo Bonatini on Coady
"It doesn't matter how big of a player you are, you always need that time to adjust when you move to somewhere else. When you arrive at some place where the captain welcomes you with an open heart, it makes everything easier.
"My English was not as good as it is now, but I had the Portuguese guys so I could speak the same language to ask where is the best place to live, if I want to go to the restaurants – everything. But everyone takes what Conor does as an example because he's the leader and he's the captain, so of course we're going to follow what he does. But he's the guy who is looking to protect the players, with the media, with the coaching staff, inside the pitch, and this is what the captain should do, and he does it so well.
"I was always asking him how it's possible that every day he's in a good mood. Every day he would go to Liverpool and he told me, 'To arrive at home and see my family, to see the boys, it's the best thing that can happen in my life. This makes me feel happy and this gives me the energy.' It was incredible.
"All of us had some days when we were not in a good mood, but he didn't show it to anyone. He was the first guy to arrive at the training ground and work so hard. He was the example. How could we complain about not leaving early when it would take us 10 minutes to go home but he would drive hours every day. As a person, he is unbelievable. He's the best. I love him."