1st January 2022
Ruben Neves insists Wolves have done their best to prepare for the trip to Manchester United on Monday despite seeing their squad depleted due to positive Covid cases.
Six members of the squad were isolating away from Compton Park this week, and having seen their previous two Premier League matches postponed due to the virus, Neves admits Wolves have had to adapt to the situation they found themselves in.
On facing United having not played for two weeks
"Unfortunately, things were getting worse all over the world, and with us, it was no different. But we did our best in training and prepared as best as possible for the match on Monday.
"We know that it's always very difficult to play at United's home, we've had that experience many times. But we are also a tough team to beat.
"I think it will be an interesting and attractive game. I hope we can get out of there with three points, like in every game."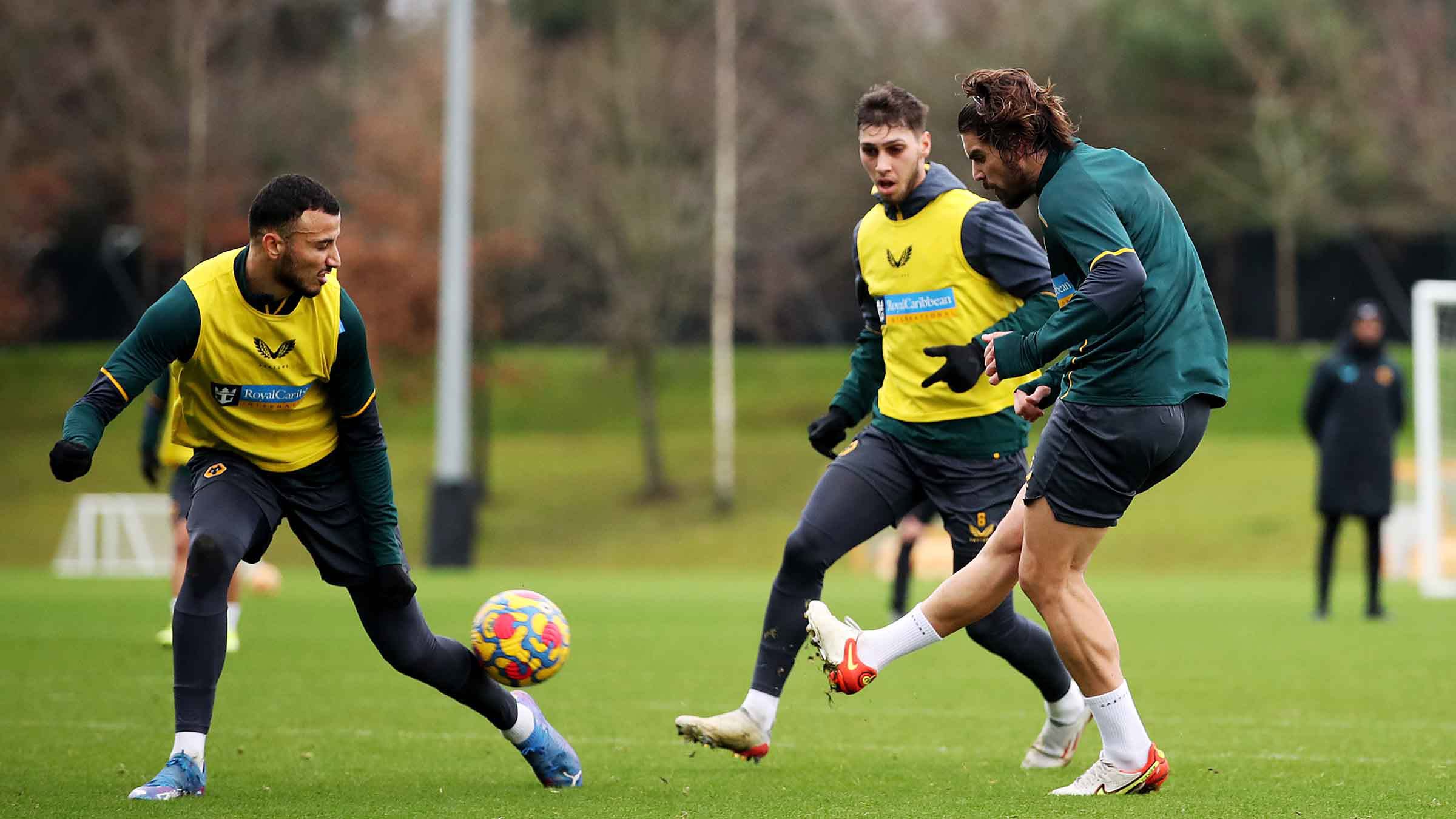 On Wolves' struggles in front of goal
"We have been trying to find solutions and we know that we have the quality to do better in this aspect. It's up to us to work during the week to get to the games and achieve.
"We also had this problem at the beginning of the season, and we've improved a lot afterwards. I believe that things will improve in that aspect because our style of play requires it.
"We want to be an offensive team that scores goals. Hopefully, it's already in the next game."
On the first half of the season
"Our objective is to enter each game to win and bring as many points as possible to the club and not look at the table at this time.
"We've had a good first half of the season and we know we can do better. This is always what is asked of us and always trying to improve. So, in the end, we will be happy with our position.
"Personally, my mentality is the same as that of the club: improving daily. Trying to be a better player. Playing in the Premier League has helped me a lot to grow but there are always things to learn and improve."
More than football. 💛@Compton_Care pic.twitter.com/mdSw69TLga

— Wolves (@Wolves) December 24, 2021
On the Portuguese contingent in the Premier League
"It's excellent for the Portuguese and the country. The players who are here in England are very important in their teams, so it's extremely rewarding for us.
"We are a small country but with a lot of quality and we have been demonstrating that at the highest level, which is the Premier League."
#MUNWOL