15th December 2021
Bruno Lage believes the victory at Brighton & Hove Albion on Wednesday night was one for the whole team, who defend and attack as one.
Romain Saiss ended Wolves' recent hunt for a goal by brilliantly turning home a sublime Ruben Neves pass and that proved enough for the points, as the old gold held firm against the Seagulls. Chances to add to the lead came and went after the break, with Wolves a constant threat in the final third, while Lage's men repelled everything Brighton threw at them, and did it as a unit, which delighted the head coach.
On a big win on the road
"I'm happy. I think the players did well, one more time they did everything we worked on and prepared. We knew we were playing against a strong team. I think Brighton today started well, better than us, the first 20 minutes we lost the ball in some situations, more to the credit to them for the way they press high.
"After that, I think the game started to be balanced, we started to have the ball. We also tried to understand the spaces to play, and we scored our goal. The second-half I think we started better than them, we created a lot of chances, I think we can score one or two more goals.
"It was a big fight between the benches, Potter changed to a line of three, we changed to press in a different way, after he changed again and we changed again, so that's why it's a big experience to be here in the Premier League, to play against these managers and players, and I think in the end we deserved it. We had the better chances so it's three good points for us."
On doing everything as a team
"We defend as a team, and we attack as a team. Saiss could score two goals today, so the main thing is that, work every time as a team, understand well what we're trying to do, trying to build, and we go there, step by step, easy things every day, try to be more solid in our game and continue to win points.
"The confidence comes with the work. We are working and creating chances. The way we played against Man City and Liverpool also gave us confidence, and of course goals mean points, points are very good for us. The most important thing is we worked as a team, the way we play as a team, we defend and attack as a team."
Deadly.

🎯 pic.twitter.com/jX8wlLkgr8

— Wolves (@Wolves) December 15, 2021
On a big win for the squad
"Rayan felt a little problem and when he came inside and I saw his face, I didn't feel he was confident, so I made that decision. I didn't need to wait for the doctor for his opinion because when you see his face, you don't see he's confident to start the game.
"That's why I said December and January will be a big challenge for us, for our squad, and I said I want everyone ready, and the players are ready. Marcal did very well and also Daniel, he didn't play too much, but today he played, he did everything I asked and I'm also very happy with him because it was a hard game to play, between the lines against two centre backs.
"It was hard to choose between Daniel and Fabio, Fabio also deserved minutes in the game, but my decision was Daniel and I think I took the best decision."
On Hwang's injury
"We're still waiting. For now, I cannot say anything more."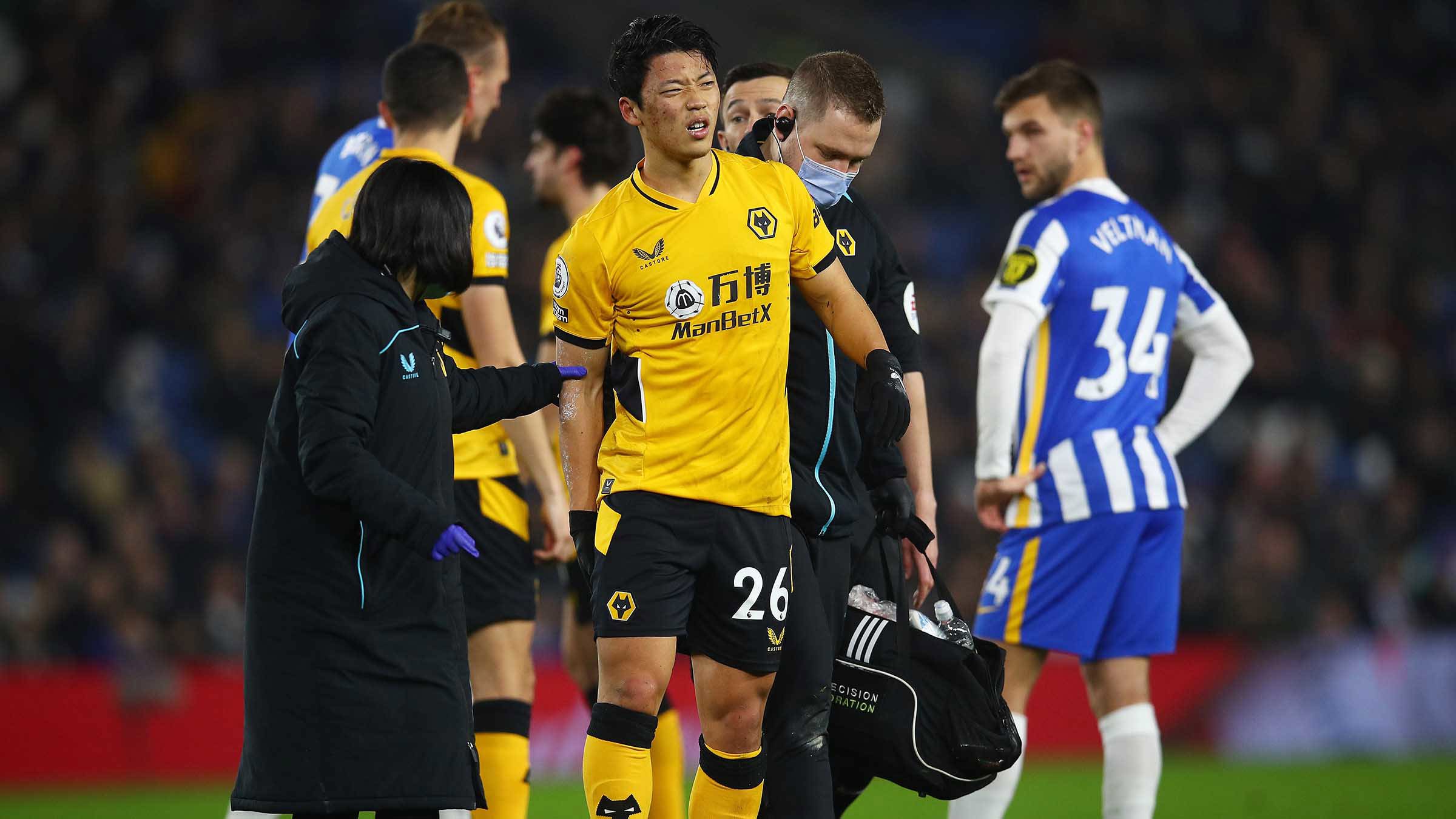 On the massive away following
"A special word from them to come here, it's a long journey and they were there supporting us since the first minute, so I'm very happy and they will return with a big smile."
On a quick turnaround for Chelsea
"We came from playing against Liverpool and Man City, and now we're going to play against a team who won the Champions League. We are there, we will rest and prepare the game, we are in a good way, so also it's going to be a hard game for them at our home, with our fans."
#BHAWOL