3rd December 2021
Midfielder Joao Moutinho insists he's enjoying his football as much as ever this season and is taking no notice of his age.
Despite his 35 years, Moutinho has started every Premier League match this season for the old gold and has been maintaining his high standards along the way, alongside either Ruben Neves or Leander Dendoncker. With no plans of retiring just yet, Moutinho just keeps going, driven by his competitive nature, and it's that same mentality he thinks makes this Wolves group a success.
On playing well personally
"I like to do my best, what I want to do is to achieve collective things – that's how I see football. Individually, we can win a lot of things, but collective is better. I try to do my best, I hope they enjoy my football [the fans], I'm enjoying a lot playing for Wolverhampton and I'll do my best with quality, experience, ability to show and to give them something to appreciate."
On a different system
"Since I came here, it's the first time I played in this system. I'm enjoying playing football, it's the thing I like, to play football – if I play, I'm happy. For me, this is the main point, to work, to play, do my best, help my teammates, help the club to achieve something good."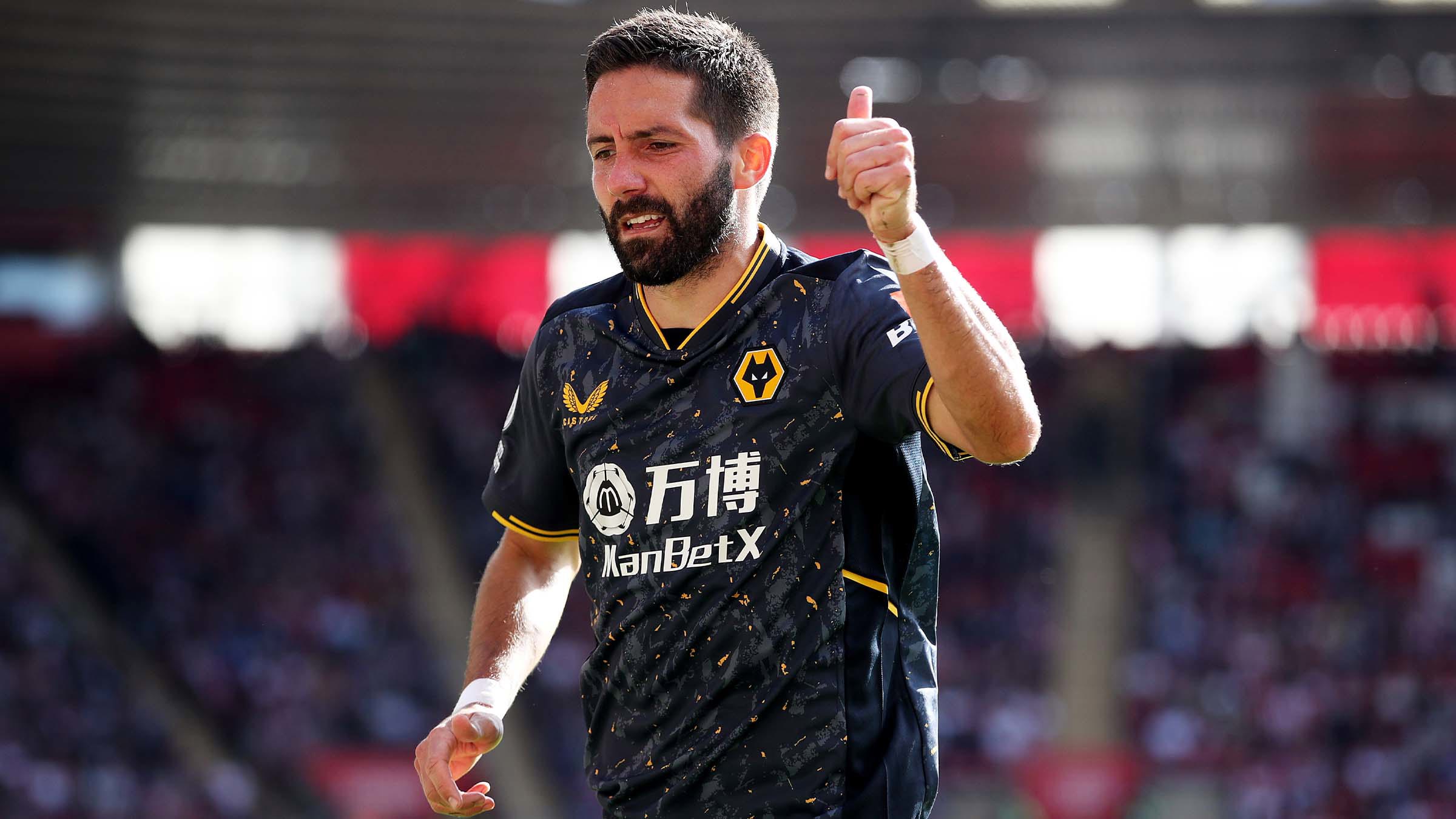 On defying his years
"It's a Portuguese mentality maybe. We have a lot of players around the same age that are playing at a very good level. We like to do things well and we know we need to rest, to eat good food, because after you play or are injured, you need to take care of your body and mental health. You need to take care of these kind of things and I think that's what we do.
"Enjoy the football, enjoy life, the moments, and that's the most important. I'm enjoying it, I'm feeling good, I feel I can help the team, so it doesn't matter [age]. If I feel I can do something more for the team, I will continue."
On being a winner
"I like to play games but win. It doesn't matter what I play, I want to win. I think that mentality we need every day, every single day to be better. In the game, you do the things right, these kinds of things I need to do."
On a potential career in coaching
"Maybe, it's one of the things I think. Not too much, because I'm enjoying and really happy playing football, my priority is to stay here a few more years and play football, but maybe it's one of the things I can do after. I try to do my UEFA C to have something if I want to go, but I not yet."
#WOLLIV