26th November 2021
Bruno Lage has called on his squad to rally together and continue to produce his desired style of play, as the most hectic period of his tenure begins on Saturday.
The trip to Norwich City will signal the start of a run of nine Premier League matches in the space of just 38 days, as the winter period intensifies, and Lage will have to cope with one of the smallest squads in the division. His chances of a successful 38 days weren't improved by Willy Boly's recent muscular injury, which will rule him out of the trip to Carrow Road, but nevertheless the head coach is pleased with what his team are producing on the pitch.
On his ideas showing on a Saturday
"It's habits. We need to train every time and create the right context for the players, doing the things we want, and with time it'll turn to habits. Now, they don't need to think too much about what they're doing because it's normal. It's a habit, we have it, and that's why we're working so hard.
"This team can be special. If you look at the last game, we scored a goal which started at our goalkeeper, and we had a clean sheet because Raul, Podence and Hwang, and both midfielders, worked hard to press and help us to win the game. Credit to the team because it's very hard to work in that way and I want everyone involved to work as a team."
On a big five weeks ahead
"For me, the real challenge starts now for the team and squad. We're going to play nine games in five weeks, and we are working with 16 players plus two goalkeepers. I need everyone fit and ready because you never know, at the moment we play with three centre backs, and I have just three centre backs. It's a short squad, we're going to play games and games, so we need to be aware of bookings, injury problems, and also Covid, so what I'm looking for is the next games and if the 16 players can be fit to prepare for the games.
"For sure, the most important thing is our fans understanding the moment and the real challenge will start now, for the squad and also me. I said I want points, points, points, because the winter is coming, it's going to be a long December and in January I will miss Boly and Saiss. We are playing with three centre and at that moment we'll have two, so I'll need to find solutions."
No look pass ➡️ dinked finish

A satisfying training-ground move.

🇵🇹🇳🇱 pic.twitter.com/P4YNYsOG1A

— Wolves (@Wolves) November 25, 2021
On differing injury news
"Jordao was back with the team and did a good week. For now, he's not involved in our plans, he'll start playing for the under-23s. Marcal did a good week.
"The bad news for us is Boly. He has a little problem. Sometimes when he goes to the national team, he comes with some problems, the last international break he was sick, now he comes injured with a muscular problem and it's not good for him or us because since the first day we haven't had the best Boly with us and we need to because we have just three cente backs with Yerson out, and we need the best Boly with us.
"He will go again, we'll give him time to recover, and when he comes back, he'll be 100 per cent because we need players, and we need players like Boly. He will not be involved in this game, then let's see what time he needs to come back fit 100 per cent."
On facing a rejuvenated Norwich
"I think it's important to say the last game was very good, they won, and for me he's one of the best managers in the UK. We look how he works, I followed him since Brentford, the work he did at Aston Villa, and he stayed just one or two weeks out – when he had a chance, he returned. I think it's going to be a good game, Norwich will try to put his own ideas, and he's like me, he likes his team to have the ball, so it's going to be a massive challenge for us to play against him."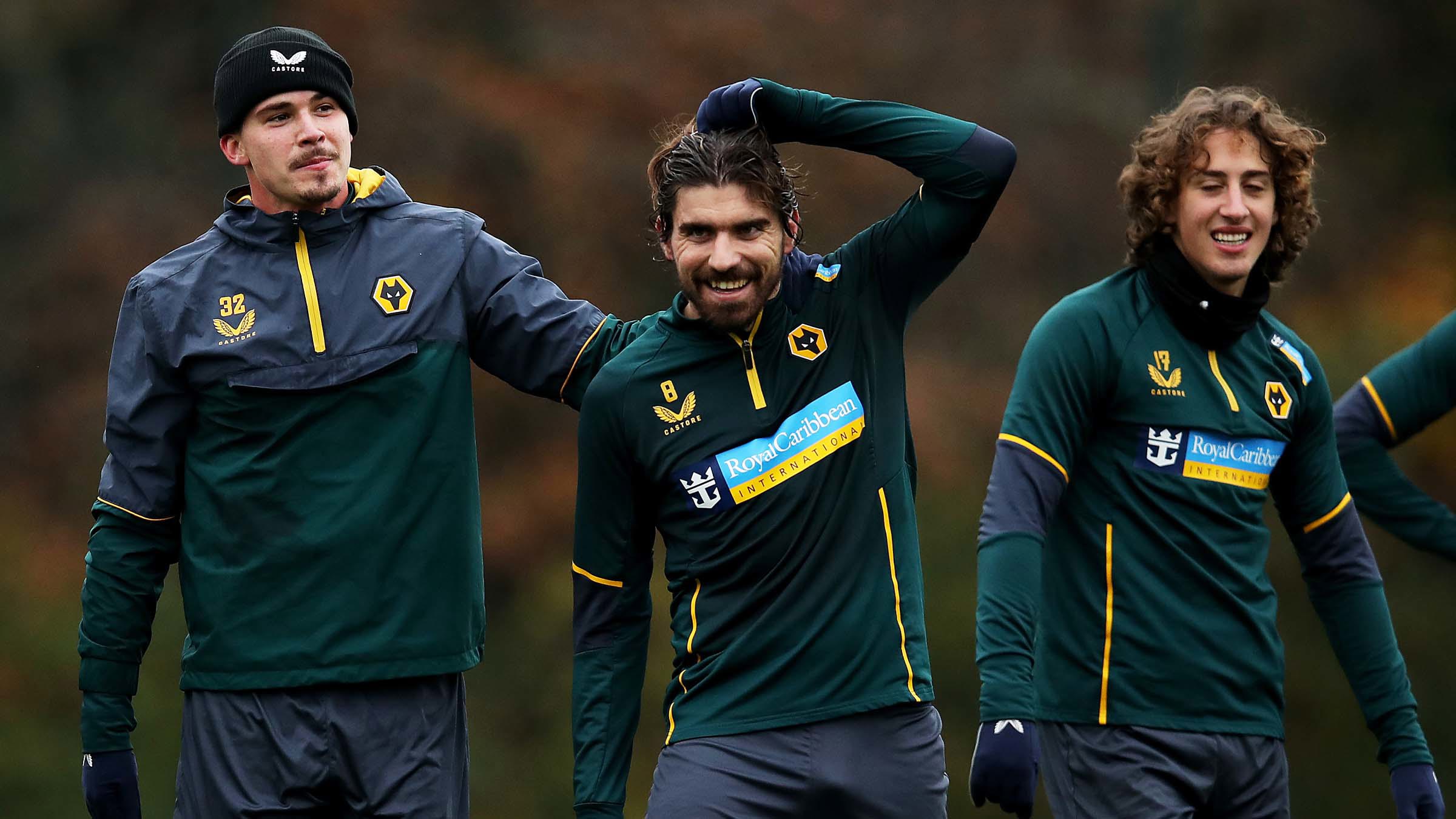 On Neves excelling this season
"Since the first day I challenged Ruben a little bit to think about his life, his career – he's 24 and is at the best age to understand he needs to give another dimension to his game. I know him and when we have the ball, he knows everything, so he needs to work hard in the defensive way to control in the middle.
"He needs to go to games and think the middle is his space, he needs to control and be the best man in there, and he can achieve different things in his own career. We have a top player on our hands, he's a top guy also, and I think he can do special things for his career, not just with his club, but also the national team. The challenge is for him to improve and be better because if he's a more solid player, he can achieve good things in his career."
On positive spirits being a constant
"The environment has been amazing since the first day, here in the building, and in our team, between our players it's very good. I knew that before and when I arrived on the first day, I could see with my own eyes, it's the way we work. In the beginning we had three games with no points or goals, but the environment was good – we had a different face when we won, but I cannot say anything about the way the team works.
"When I look back at the last five games, we did a good performance against Newcastle, after it was not so good against Leeds, but we got a good result, then we did at that moment the best performance against Everton, then the next game was a disappointing performance against Crystal Palace and then we did the best performance against West Ham. Despite what they're doing in the Premier League and Europa League, we controlled everything – the main point is we need to be more consistent in our game. We started winning away games, and after we started winning home games, and now we need consistency."
#NORWOL