5th November 2021
Maximilian Kilman insists he's not looking too far into the future, despite signing a new five-year deal to extend his Molineux stay until 2026.
The 24-year-old defender has been a standout performer in gold and black this season, receiving a new lease of life since the arrival of Bruno Lage in the summer – being the only man to have started every match under the head coach.
A new contract for August's Castore Player of the Month for August comes just four days after he scored his first goal for the club, having set Wolves on their way to victory over Everton on Monday evening. Feeling right at home in front of the Molineux faithful, Kilman says he is trying to give his best one game at a time.
On putting pen to paper
"I'm delighted to have signed the new contract. I got my first professional contract at this club and I'm still here.
"It's great to have another long-term contract with the club because I'm happy to be here and I just want to do my best for the team."
On continuing his Wolves journey
"The journey since first arriving at the club until now has been brilliant. When I first came into the under-23s and then transitioned into the first-team, before beginning to play more regularly, it's been great.
"But when I look back on my career, I don't want to have stopped there and said, 'That's enough.' I want to keep improving, keep doing my best and keep getting better."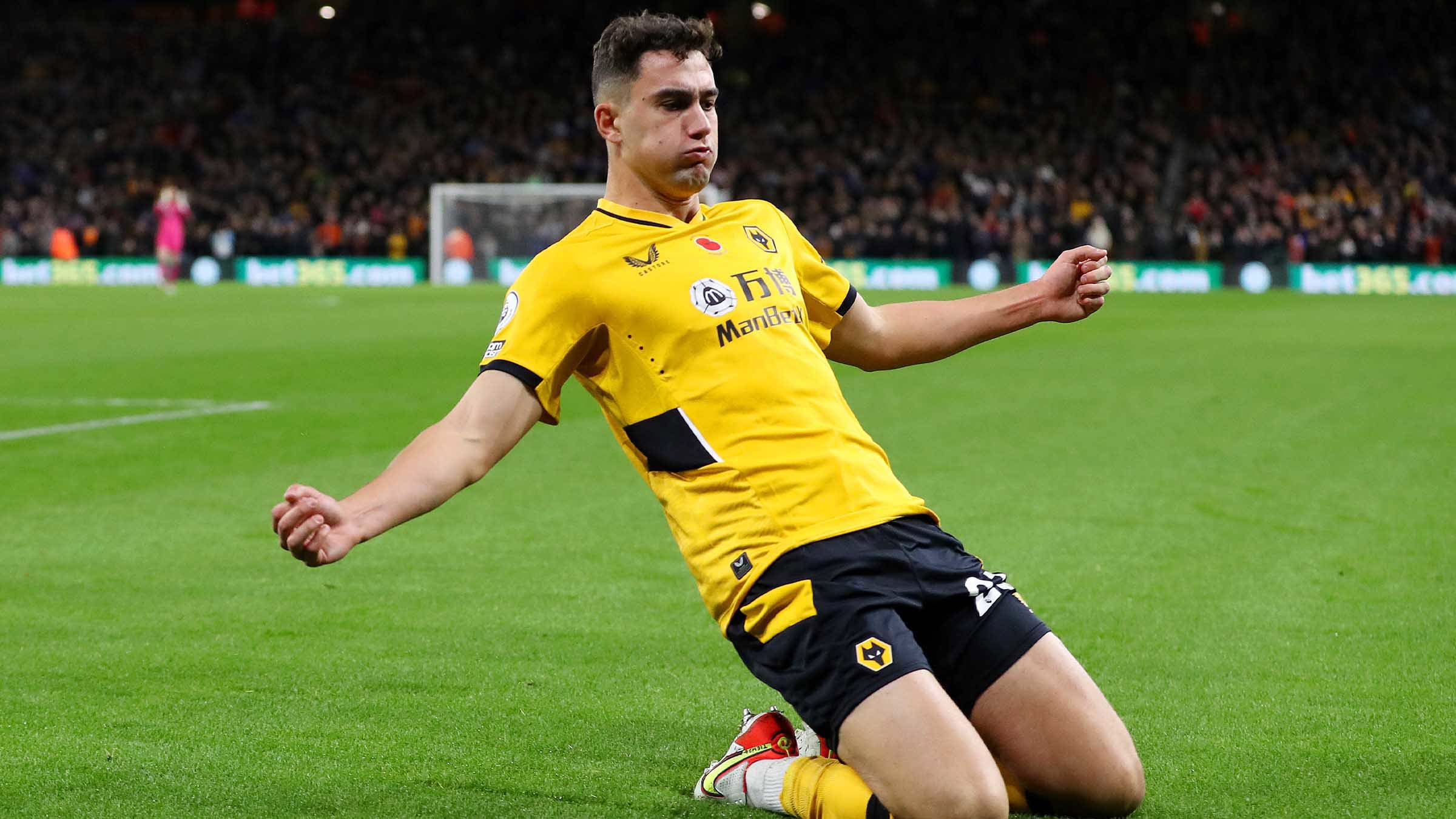 On his impressive start to the season
"It's just down to working hard. My mentality is to ensure that every day I come into training wanting to do my best. That attitude then naturally comes into the games.
"Personally, I just want to be very prepared. That's the main focus for me."
On his first goal in gold and black
"I've always had in mind how I'd like to score, especially for Wolves. I knew it was going to be a good moment, although I never knew when I'd score, but finally, the moment came.
"It was a very good ball from Rayan [Ait-Nouri], he gave me the perfect cross, and I just found the trajectory of it, jumped at the right time and headed it downwards. I was delighted and just very happy it went in.
"When we score, it's usually me running to congratulate the goalscorer, but this time it was me, so I had to think something up on the spot. I just went for the simple knee-slide, but I was very proud."
A special moment for @maxkilman 💛

🐺🎥 pic.twitter.com/1kEwrUximx

— Wolves (@Wolves) November 2, 2021
On feeling at home
"Being at Wolves is brilliant. The fans are great, even the away support is always fantastic, and they always get behind the boys.
"Even when we are not winning, or at moments when we're not doing so well, we always have their support. When we do score and when we do win the games, the atmosphere at Molineux is unbelievable."
On his aims for the future
"I don't really predict the future or have any long-term goals. I just take it game by game. I make sure I'm ready for the next game and just try to do my best."