2nd November 2021
Raul Jimenez was proud to claim his latest piece of Wolves history on Monday evening, as he bagged his 50th goal in old gold.
The Mexican's dinked finish, his first at Molineux since returning from injury, put Wolves into a commanding position against Everton, adding to Maximilian Kilman's first goal for the club. Despite having to "suffer" after the break, Jimenez was pleasing the group's planning was rewarded with another three points at Molineux.
On a good evening's work
"It feels really, really good to be back on the scoresheet here at home. We did a really good game and did a really good first-half. We suffered more in the second-half, but a few times it happens. We believed until the end we'd win this hard game and we go up in the table.
"We suffered more than we needed to suffer, we have to learn from this. But we have to win games, it doesn't matter how, we are happy to be in this good form."
On his special goal
"I saw the ball, I saw the goalkeeper doubting about going to the ball or not, and then I saw the defender doubted too, so when I saw the ball in the middle, I said this is mine and I'm going get it and do it. I just saw the goalkeeper and flicked it.
"It's really special. Since the first day I made a connection with this team, this club, these people, so it's really exciting for me to be here, to be making history, and being part of this great club."
5️⃣0️⃣ goals in gold & black!

Congratulations on a fantastic milestone, @Raul_Jimenez9.

🇲🇽👏 pic.twitter.com/9FpblRhctc

— Wolves (@Wolves) November 1, 2021
On planning being rewarded
"We had a long time to work, a long time to plan for this game, and we worked hard – that's what all the time the coach says to us, that we work hard and have a lot of confidence in each other. This made us make the game look easier than it was."
On a big moment for Kilman
"He has been doing great this season and since he was promoted to the first-team. He has been working really hard, now this is the reward for all his hard work, and he's showing what he's capable of. We all know what he can do and are really happy for him to score his first goal."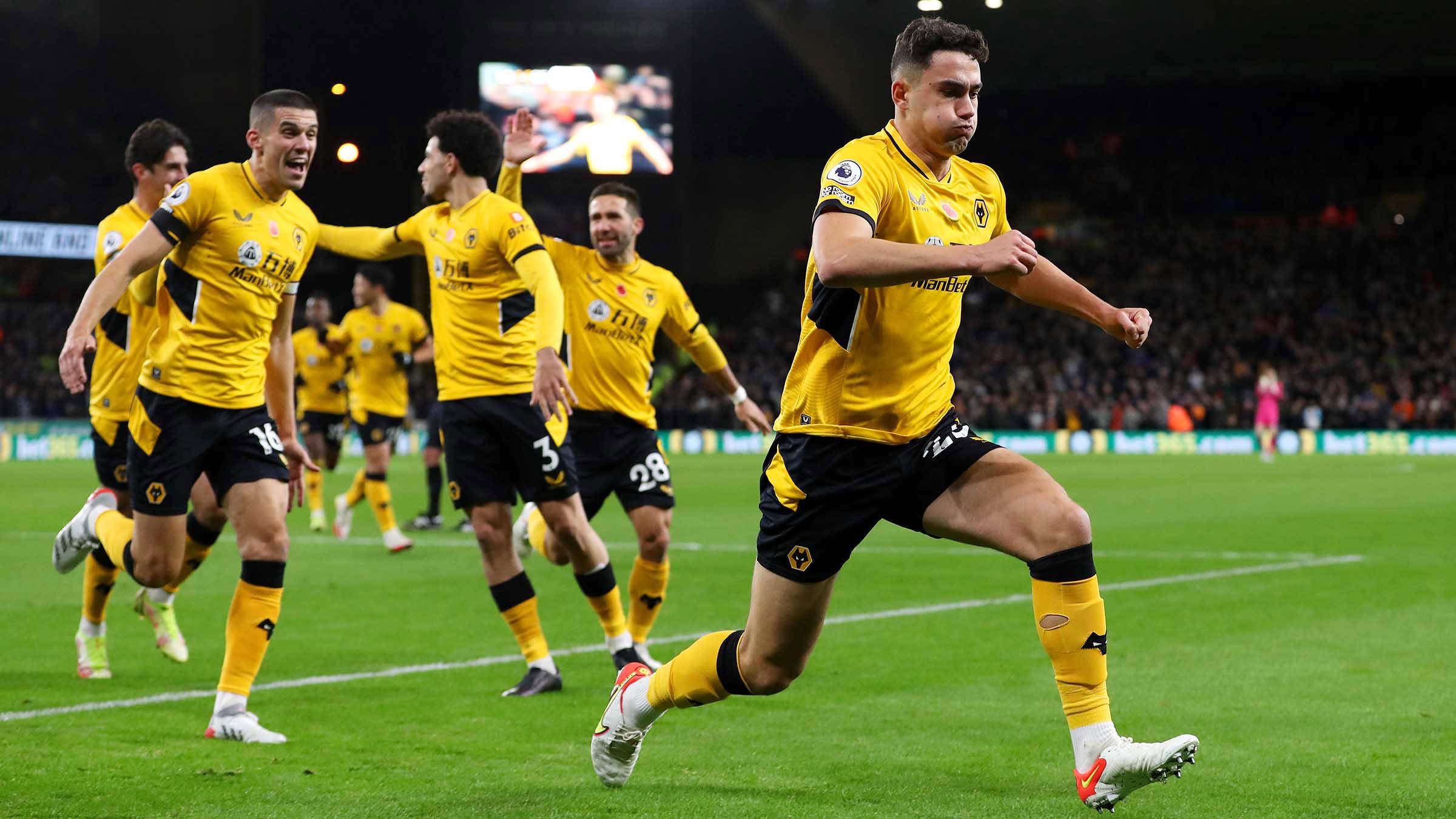 On the players adapting to new tactics
"It has been really, really good. Most of us are the same players to last season, and the last three seasons, so we know each other, we know how we can play, and we have a lot of confidence in each other.
"We know the one who is playing will do his best, and the one that is waiting on the bench, when he comes to the pitch, he's going to be the same or better. That's good work from the team and that's what gives us the energy to go on."
On targets for this season
"Everything is possible. We have to dream big, and we have to go match by match, game by game, but we have to keep going with this confidence, being brave, it doesn't matter who we face, we have to do our game, having the ball, we have to go everywhere and try to do our game."
#WOLEVE