18th October 2021
Wolves won on the road for the third time in succession on Saturday, with the three points at Villa Park tasting the sweetest of the lot, and Matchday Live Extra was there to sum up the drama.
Joining Mikey Burrows was Andy Thompson and Carl Ikeme at Villa Park, and they watched Wolves storm back from two goals down to win 3-2 in the most dramatic of circumstances, thanks to Ruben Neves' deflected free-kick.
The trio discussed the turnaround, Bruno Lage's substitutions, Neves' magic and much more during the latest episode of Matchday Live Extra.
On a crazy second-half
Thompson said: "The last 15 minutes it just totally changed. All of a sudden, the first bit of quality, Neves with the ball out to Podence, who puts it across and Saiss slides in to make it 2-1, and it's a totally different game then. All of a sudden, we had the momentum, got another goal, and you could only see one team winning it, and that was Wolves."
Ikeme said: "We looked like the sloppy ones at times, we looked like the ones panicked in possession, and Villa didn't. We had some good opportunities in the game to progress and didn't take them, good moments around their box with a lack of composure, but as soon as we got that composure, we really started to hurt them."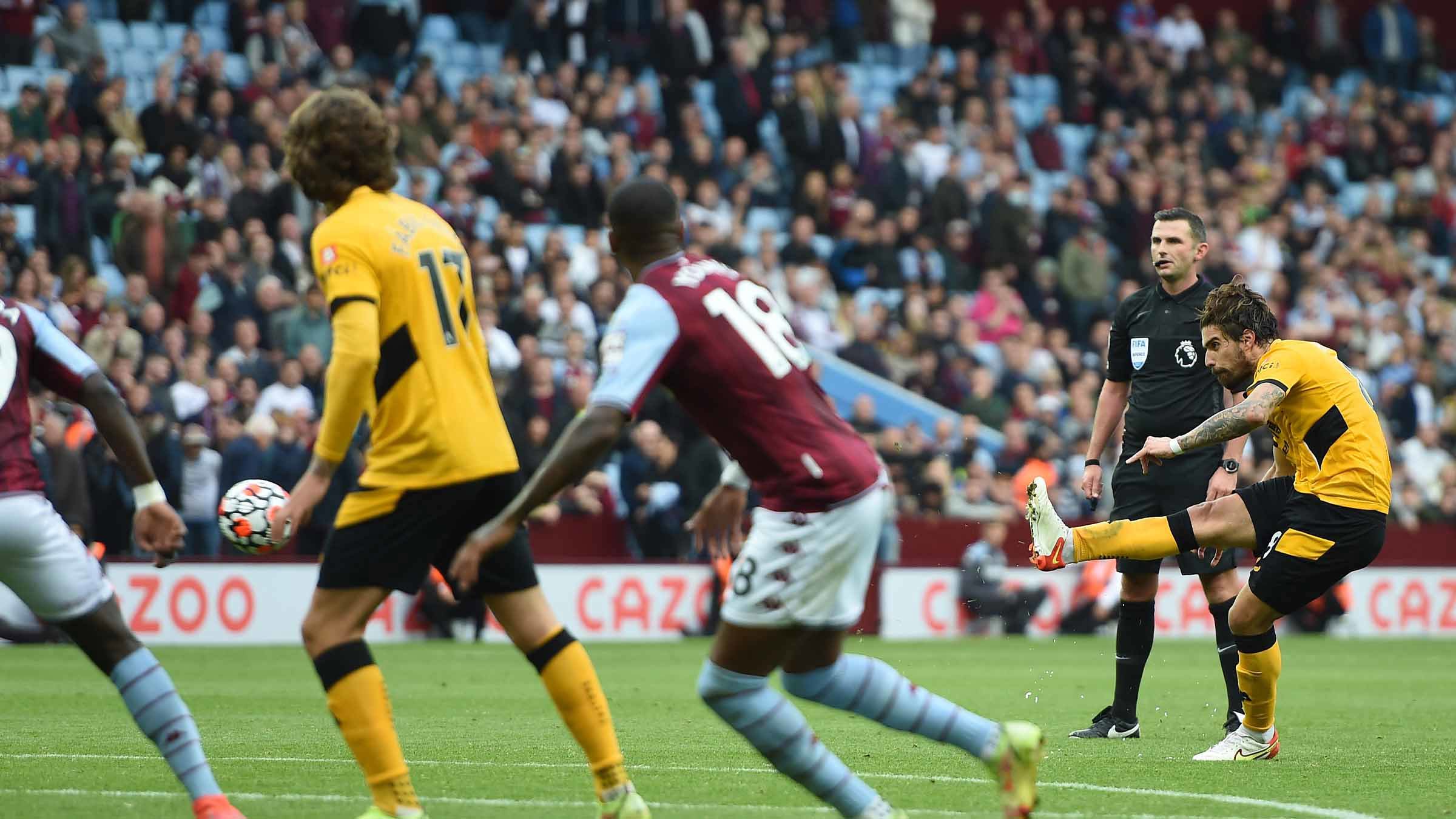 On the momentum swing
Ikeme said: "Neves' bit of quality changed the game, he made us believe we could get something out of this game, because at 70 minutes we didn't think we'd get something. It swung on its head from there, it looked like we could get back into it and as soon as we got it to 2-2, you thought the only team who'd win it was us and fortunately we did."
On a big moment for Coady
Ikeme said: "Being a defender, you don't get those moments of glory very often. It's good for him to be in that moment and score the goal. He's selfless for the team and the club, let's be honest, he's as happy as anyone when we score, whether it's him or not, but it's nice for him to get that moment and to be part of an epic victory which will remembered for a long time because of the nature of how the game went."
Leaping into the new week 🙌 pic.twitter.com/w7aMb1Uraa

— Wolves (@Wolves) October 18, 2021
On Traore's lung-bursting run
Ikeme said: "It was a great run from him, and it would have been one of those goals you'd see again and again because it was such a great run. He got it on target, I don't know if he believed he was going to score when he got to that point, or he was a little bit tired because he'd done so much work going past about four Villa players from the halfway line.
"It was a great run and bit of magic which we saw in moments in the game from Traore. We always want to see if every time he gets the ball because we know he's capable of it."
On Man of the Match decisions
Thompson said: "Semedo in the first-half had a good game, he pushed on, not so much in the second-half. Sa did well in goal, he didn't have any chance for the goals, a free header and deflection for the second. Sa with his save from Ings in the first-half. Second-half there wasn't anybody who stood out, but some important substitutions, Podence coming on creating a few opportunities for Wolves."
Ikeme said: "Max Kilman was my Man of the Match, I thought he was really good today, solid in his defensive work and passing well out from the back."
On crucial substitutions
Thompson said: "It's a squad game, everybody's in it together, the manager's got to make these decisions, that's why he's got the job, and clearly he made the right decision."
Ikeme said: "Podence changed the game when he came on, he got into the areas with a bit of quality and composure and just brought something different. We said at the start of the game that we had people on the bench who can change the game and Podence did it. Fabio made some good runs. It was a big call from Bruno and he made the right decision."
On Neves' magic when it counted
Ikeme said: "He probably didn't have the best of games, I was disappointed with him first-half, he was a bit sloppy, but we know he's got the quality, as soon as he got that little bit of composure, the ball for Podence, you won't see better passes than that in world football in general, it was a great ball, a great bit of composure – he changed the game for Wolves.
"We didn't talk about the deflection much for the Villa goal because we were disappointed in our sloppy play, and rightly so, but we got that little bit of luck going for us when the momentum swung in our favour."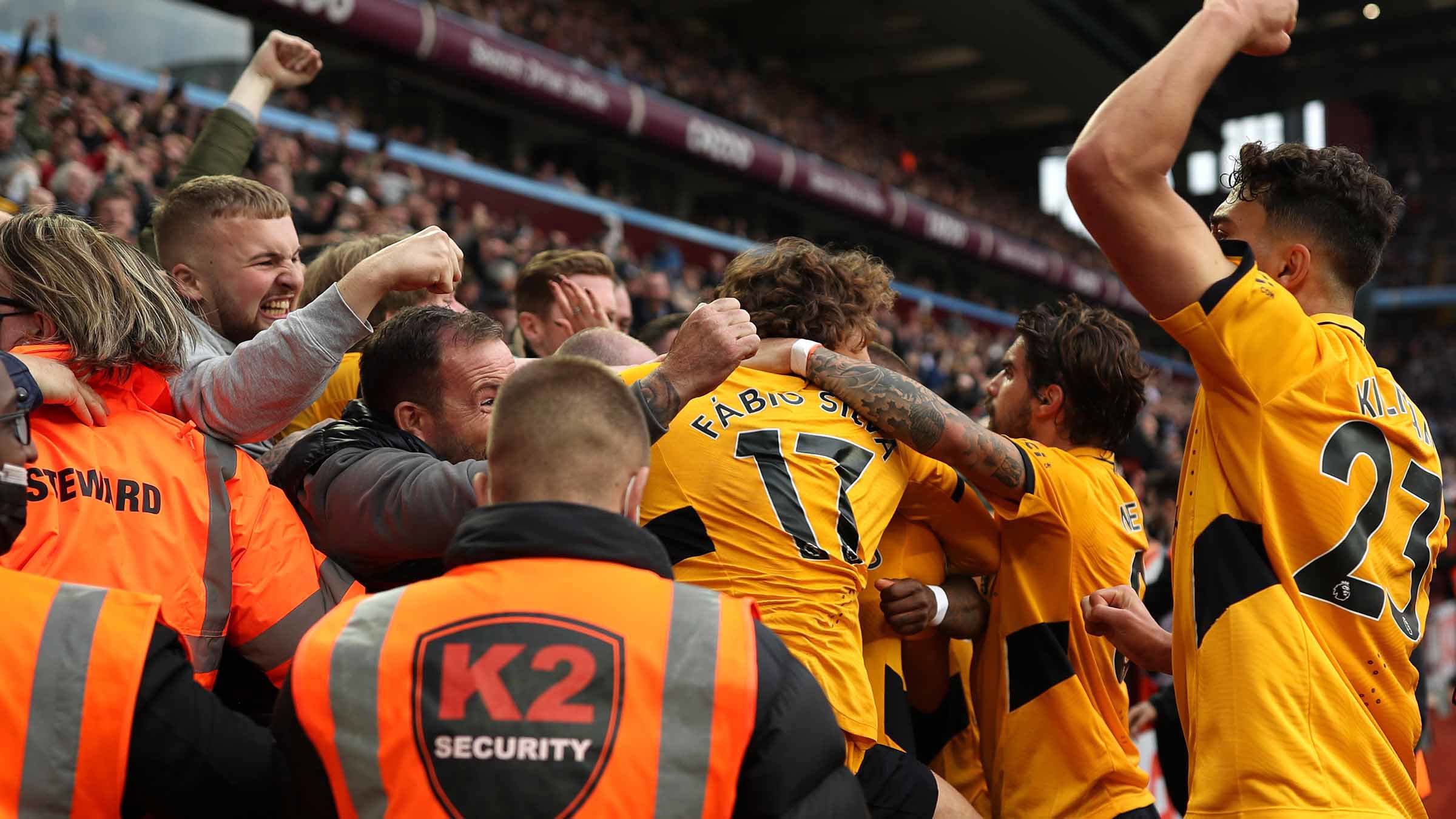 On points over performances
Thompson said: "It's a nice habit to have. You look at the beginning of the season, we were playing well but couldn't score, creating opportunities, but couldn't put the ball in the net.
"All of a sudden, our games haven't been the best, we've struggled at times, but have got the result and that's what it's all about. We'd like performances with the result, but I'd rather have the result, than the performance. They've won the game and they've gone above Villa."
Ikeme said: "I think the Newcastle and Southampton results were a little bit more grinding, and maybe gave us the belief after losing and playing well. It gave us the belief that we could win at 2-0 down. There's a lot of good things in our play and a lot of good movement, and it's exciting to see.
"You can see it's not the finished article yet and I don't know how long it'll be until we see good performances and results, but the results are what matter and will give us confidence to play well and win games. At the start of the season, we didn't know what we were going to get, but there's a lot of good players on the pitch and if we can produce more performances, I think we could have a good season."
#AVLWOL