19th September 2021
Ruben Neves has called on Wolves to examine their mistakes against Brentford and ensure they're not repeated in the future.
The Bees scored twice in the space of six first-half minutes, one from the penalty spot and the other on the break, and Wolves couldn't find a response after the break and suffered defeat. While frustrated with how the game panned out, the midfielder wants Wolves to look at themselves and bounce back quickly from their mistakes.
On the defeat
"We started the game well, but then did a big mistake for the penalty and we just gave them the second goal, getting us out from the game – it was really bad for us because we were two goals down.
"Then we tried to react, but mainly after the second goal there was no more game. We did our best to get goals, but in 45 minutes we had a really short time because we just didn't play."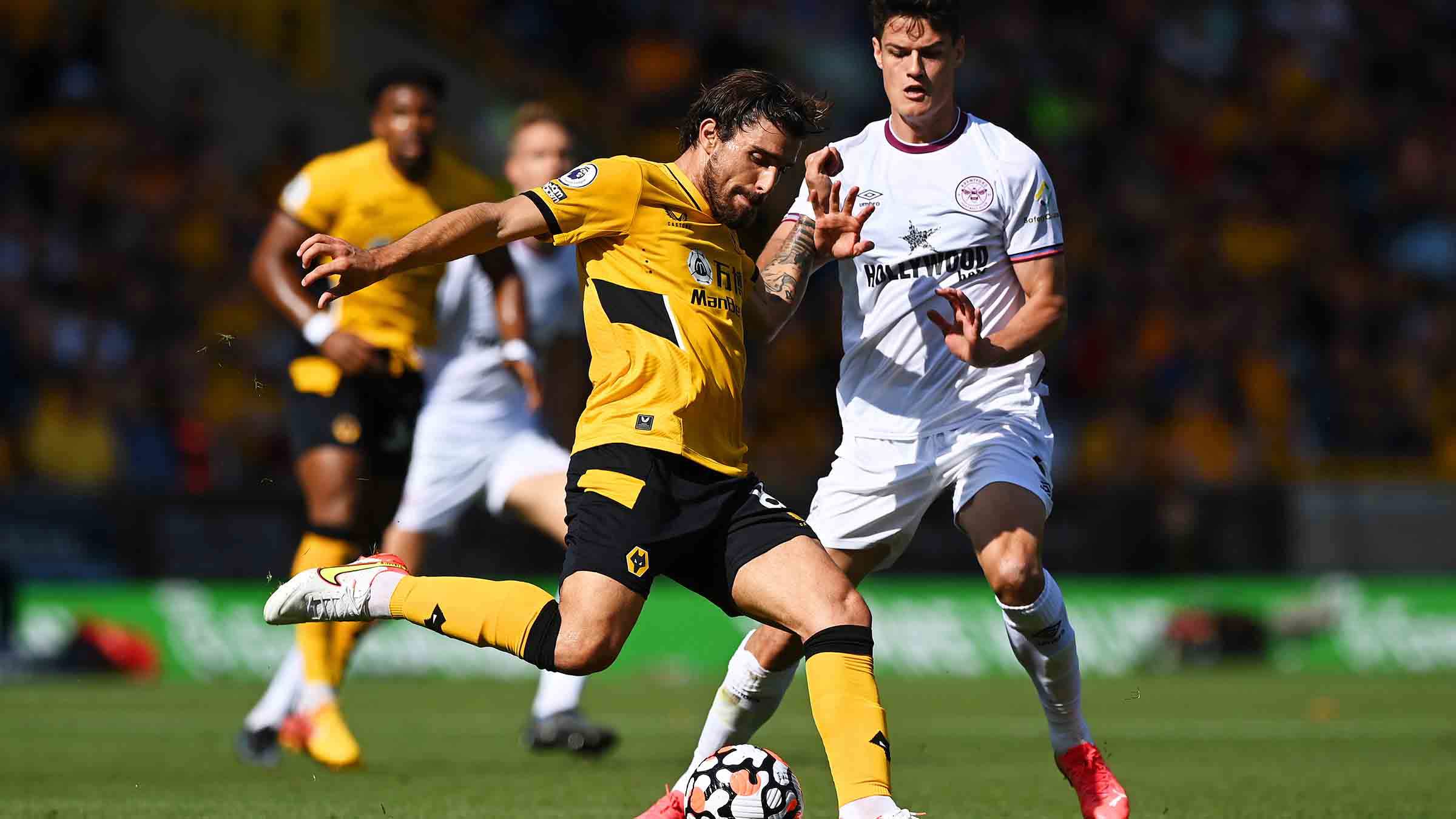 On not being able to force the issue
"We did our best, we created some good plays to score, but we could not finish them. It was our mistake and they did their job, we just stopped playing after the second goal.
"The game was more stopped than playing in the second-half, that's not their fault, someone needs to do something, and they just didn't give anything, so they did their job, it's normal.
"But we need to look at ourselves, look at the mistakes we did, because we cannot just keep losing games. We need to improve and I think we still have time to do it, so we'll try to react as fast as we can."
#WOLBRE