29th August 2021
Maximilian Kilman has praised the impact head coach Bruno Lage has had since arriving at Wolves, with the defender enjoying an impressive start under his new boss.
The defender has played almost every minute of Wolves' opening three matches and is expected to retain his place as Manchester United visit Molineux this weekend having received rave reviews for his performances.
But as well as flourishing thanks to the energy and enthusiasm which Lage has brought to the squad, Kilman credits captain Conor Coady for being a major influence in his speedy progression during three years as a gold and black player.
On his Wolves journey so far
"It's been great. I've been here just over three years now and I first came into the under-23s and just progressed from there.
"When I first came here, I really had to think about giving my all and work hard so I could always look to progress, coming through the 23s and then getting into the first-team and trying to solidify my place.
"Coming here was the first time I was in a full-time environment and training every day, so I was quite reserved, but I knew every time I stepped on the training pitch or went into a game that I would have to give my all.
"With some of the players we have here, we have massive names, so it's been a pleasure to train with them and learn from them every day, and I'm really loving it here, with all the players and with all the staff."
On the changes Lage has made
"He's been brilliant since he came to the club. It's been hard to adapt to the new system and how he wants us to play.
"But the energy and enthusiasm he's brought in has really pushed us on and you can see how the whole training ground has been uplifted with the enthusiasm and how we want to play. It's been very positive so far."
On learning from Coady
"With everything he gives for the club, not just on the pitch, but what he does off the pitch, he's a top player, he's a fantastic role model and we couldn't ask for a better leader.
"We talk a lot about football and how we can always improve and what I should be doing to improve, and I am quite close with him as well, so we do spend time together off the pitch.
"Ever since I came in from training with the under-23s, he's always helped me in the sense that if there's something he thinks I can improve on, he's always giving me advice and telling me what I can do better. As a young player, that is what you want to hear, especially from such a big player like him.
"Every leader or captain has a different way of doing things and he will never shout at you, tell you off or criticise you, some other people may do it that way, but with him it's always about encouraging you and helping you to improve.
"Everyone can see how chatty he is and how loud he is, he's always in a good mood with a smile on his face, but that's what makes him who he is. I can't say a bad word about him."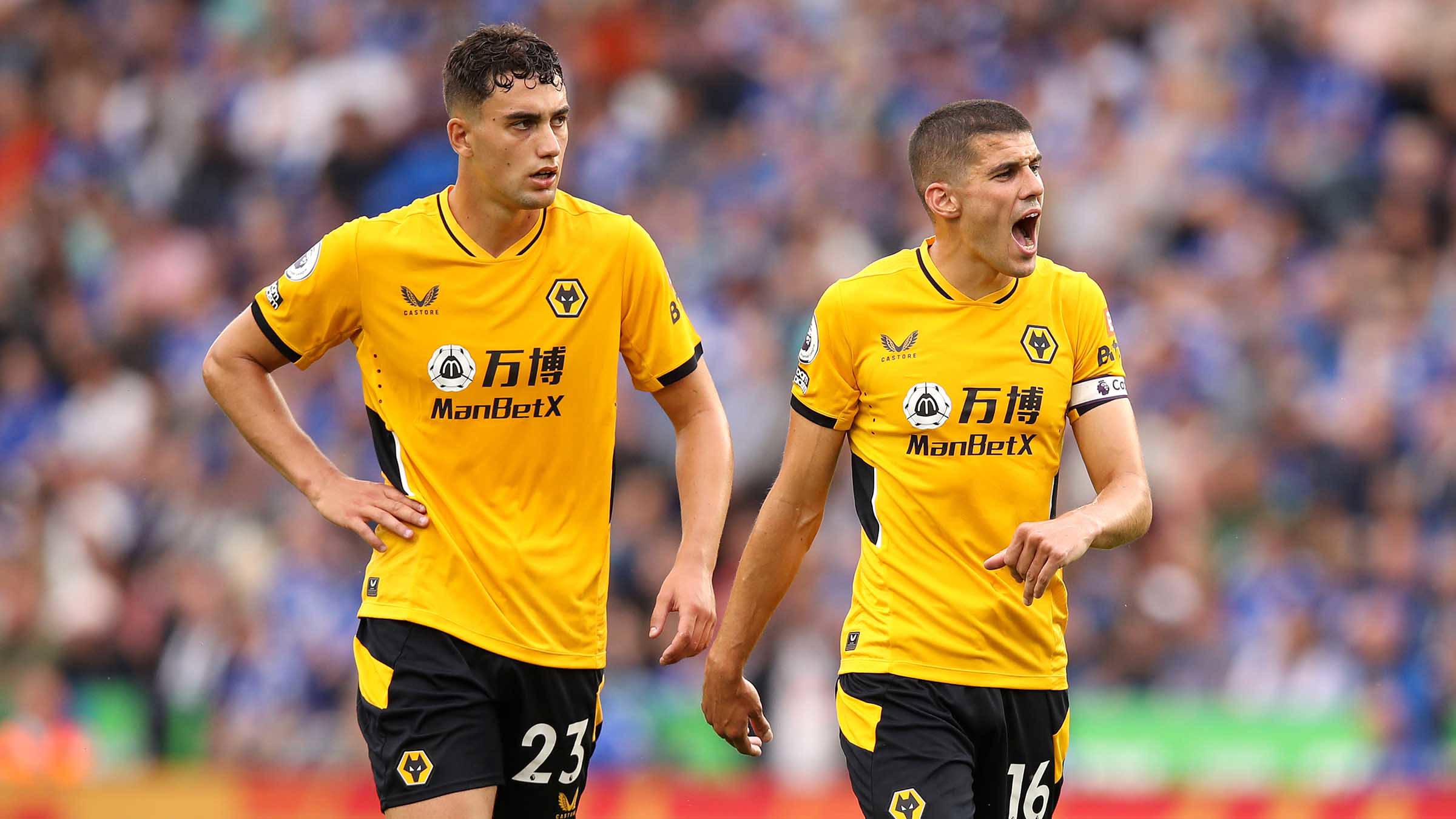 On taking on Manchester United
"It's definitely going to be tough. United have been doing so well the last few seasons and this year they are one of the favourites to win the league.
"It's going to be a very big game for us and we've very confident how we've been playing recently to make sure we go into the game trying everything we can to win it."
#WOLMUN