13th August 2021
Bruno Lage insists the thing he is most looking forward to on Saturday will not be his first Premier League in charge of Wolves, but seeing a full stadium packed with supporters.
The head coach gets his first taste of top-flight management at Leicester City this weekend having gained experience as assistant boss to Carlos Carvahal at Sheffield Wednesday and Swansea, but ahead of the game, Lage has set out his long-term plan for Wolves, and looks at Saturday's opponents – who have won the FA Cup and Community Shield in the past few months – as the example for where the club should be following.
On playing in front of capacity crowds
"This game without the fans is not the same. We can see that from last year. For me, it made a big impact.
"I saw the impact of fans in the Championship, with Sheffield Wednesday and Swansea, and at Benfica, and now we can see Wolves fans. After playing the game without fans, it made a massive impact – it's not the same.
"For me, the best part of tomorrow is not that it's my first game in the Premier League, it's to start games with fans again, because we go out onto the pitch to give happiness."
On his previous experiences in England
"It was a good opportunity for me because the Championship is a very hard competition. Working with Carlos [Carvahal] was a big experience for me.
"Even the six months with Swansea, they were relegated, but we pushed the team from the bottom of the league and created a solid team.
"I remember two or three games we did very good at home, against Arsenal and Everton, but that period was hard, just half of the season after they had lost too many points lost in the first half.
"But that's why, after two-and-a-half years, when my time came, I was ready to do it, because when you play in that kind of competition, with 24 teams, everyone wanting to win, competitive teams, you can do what we did at Benfica."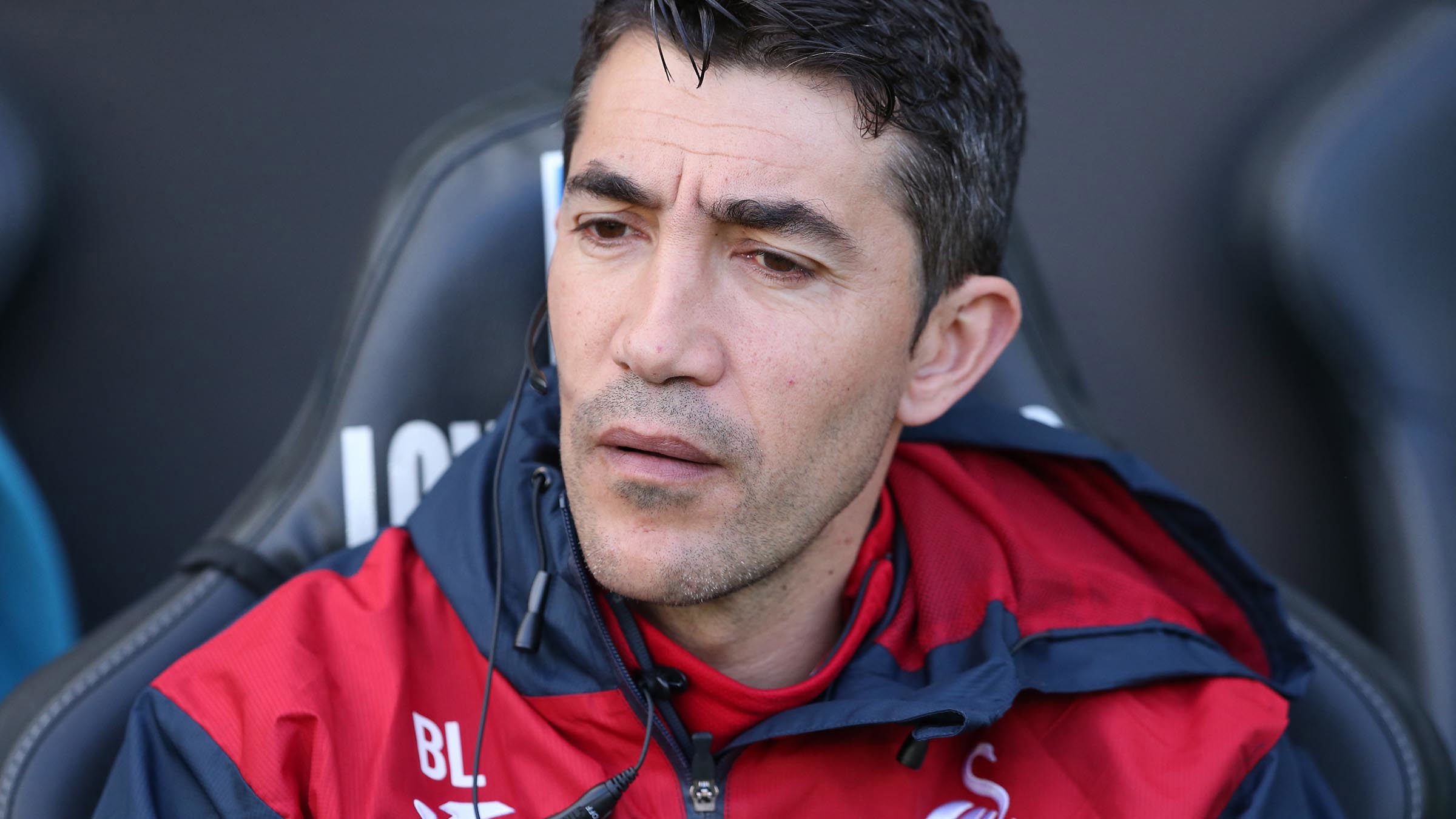 On Jimenez's return to the Premier League
"When I saw the images [of Raul's injury] it was shocking. These kinds of things can happen and it happened in the Euros with a top player like [Christian] Eriksen. When this kind of thing happens, we start to think about life, about the meaning of life.
"After we saw him in training every day, we forget about that. In the last five or six weeks, I see him every day with a happy smile and with great ambition to come back and start to play again with the team.
"When I was in Benfica, I created a profile for the striker I want, the people there they said to me, 'the name you want was here and we sold him to Wolves'. It was Raul. When I came here, the first impressions I had of him were two things – a top player and a top man.
"I'm very happy to work with him. After his problem and the way he returned, he's happy because he will play the game. Not only the fans from Wolves, but all the fans who follow the Premier League will be happy to see him because they can see a top player in the game."
On Trincao making his competitive debut
"He needs time to adapt. He came from Braga to Barcelona and now to Wolves, and he wants to come to change his career and to give a different direction.
"The most important thing, especially for the fans, is every time to support Trincao because we cannot put pressure on these types of players.
"I never put pressure in the game. I put pressure in training to be better every day, they need to improve and be better day by day. But in the game, we need to take all the pressure. We need players to be comfortable and to give everything they want to give in the game."
This Trincao and Jimenez link up...

😍🤝 pic.twitter.com/jgGhbPTFJK

— Wolves (@Wolves) August 12, 2021
On the start of a new cycle
"It's a long process. I have a three-year contract and every time we're going to be here to push and find the right direction, because that's my mission. In these three years to take us a step forward.
"In those last four years, Wolves grew up a lot, and tomorrow we're going to compete against a team who did the same. In the last four or five years, they've [Leicester] grown as a club.
"I remember that time when I first came here, they won the league, and a couple of days ago, they won another title. If you want an example now for Wolves, don't forget what we did in the last four years, but if you want to go to the next step, Leicester is a good example."
On emulating Leicester's achievements
"Why not? One step at a time, we can do it. That's the plan. After what Wolves did in the last four years, if they want to grow up, they need to grow up as Leicester did.
"The first step is to see what we have in our building, create a profile for the way we want to play, create a team, and then follow and believe.
"My ambition is that. But that's why we have a long-term project. We want to get better every day and grow up as a team. If you look for a good example, Leicester came out of the box and you know what they did. That's a good example."
#LEIWOL