31st July 2021
Marcal says the return of both Raul Jimenez and supporters gives the Wolves players a massive boost.
The Brazilian is enjoying an impressive pre-season and was once again solid at Stoke City on Saturday, when Jimenez was on target to earn his side a draw. A packed out away end made itself heard too at the bet 365 Stadium, which is like having an extra player on the pitch, insists Marcal.
On the Stoke work out
"I think we did a good game, with every player we did one week, with everybody.
"We're continuing to do what we did last season, but this season we have one more player, because the fans are with us and we'll fight until the last minute for them."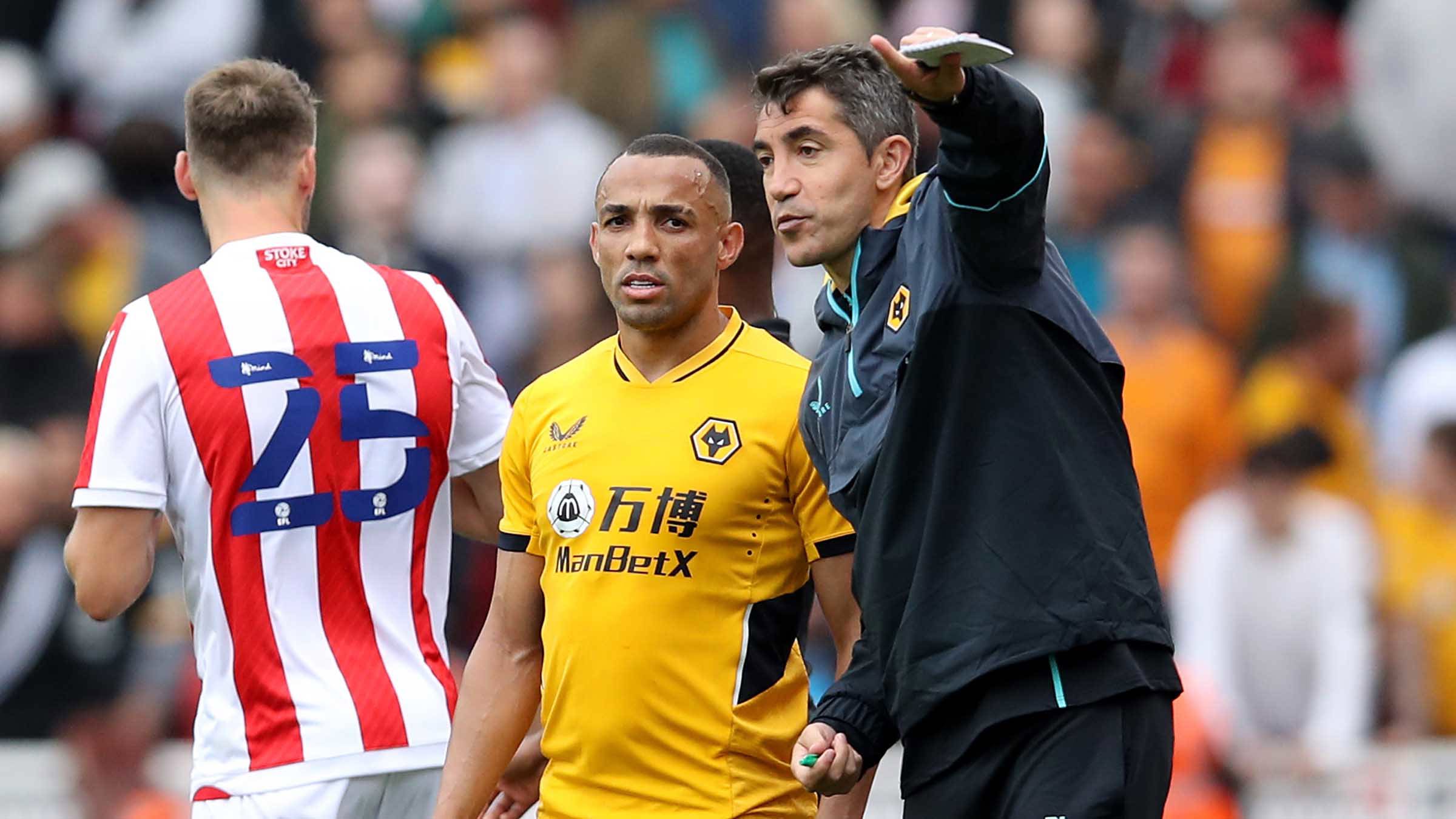 On returning from Spain
"The weather was a big difference in Marbella, but I think it was good to change a little bit for the training, but we are here again and we are home now, and we need to work hard to have a very good season."
On having Jimenez back
"We are very happy because I think, for us, when we play with Raul it's different because he's a very good player, a top player.
"When he got injured, it was hard, I was there, we were there, it was difficult for him and for us too, and to see him now on the pitch is crazy because when you are looking in front of you and see Raul, it's top."
🇲🇽 Raul Jimenez back scoring
🗣 Fans back in stadiums

What a moment! 😍 pic.twitter.com/WBZBDWNYwt

— Wolves (@Wolves) July 31, 2021
On being ready for the season
"I will have two more weeks and will be better, and hope we start with three points."