25th July 2021
Nelson Semedo is aiming to improve his assist tally for the 2021/22 season having got off the mark in his first appearance in pre-season to help Wolves claim victory over La Liga outfit Real Betis.
The Portuguese full-back only returned to the camp on Wednesday following his Euro 2020 exploits, but was already up to speed as he set up Patrick Cutrone for the first goal of the Bruno Lage era, but the 27-year-old is hoping his assist is the first of many this season.
On taking the victory against Betis
"It was nice. I've been working with the team since Wednesday, getting good sensations, good feelings, trying to get in the ideas of the coach as well and it was a good game for us.
"It's very important, because we have a new coach, we have Bruno, and we are trying to get in his ideas and in his way of playing, and we're training hard. It's always good to have a game to put into action what we are training."
On debut appearances of Jose Sa and Yerson Mosquera
"It's been very good. Two good players. They've come to help us and we will try to help them as well, as much as we can, and try to get them to feel at home."
On creating more assists this season
"I hope so. We hope so. We will work on it, try to get better and better and let's hope to have more opportunities like this."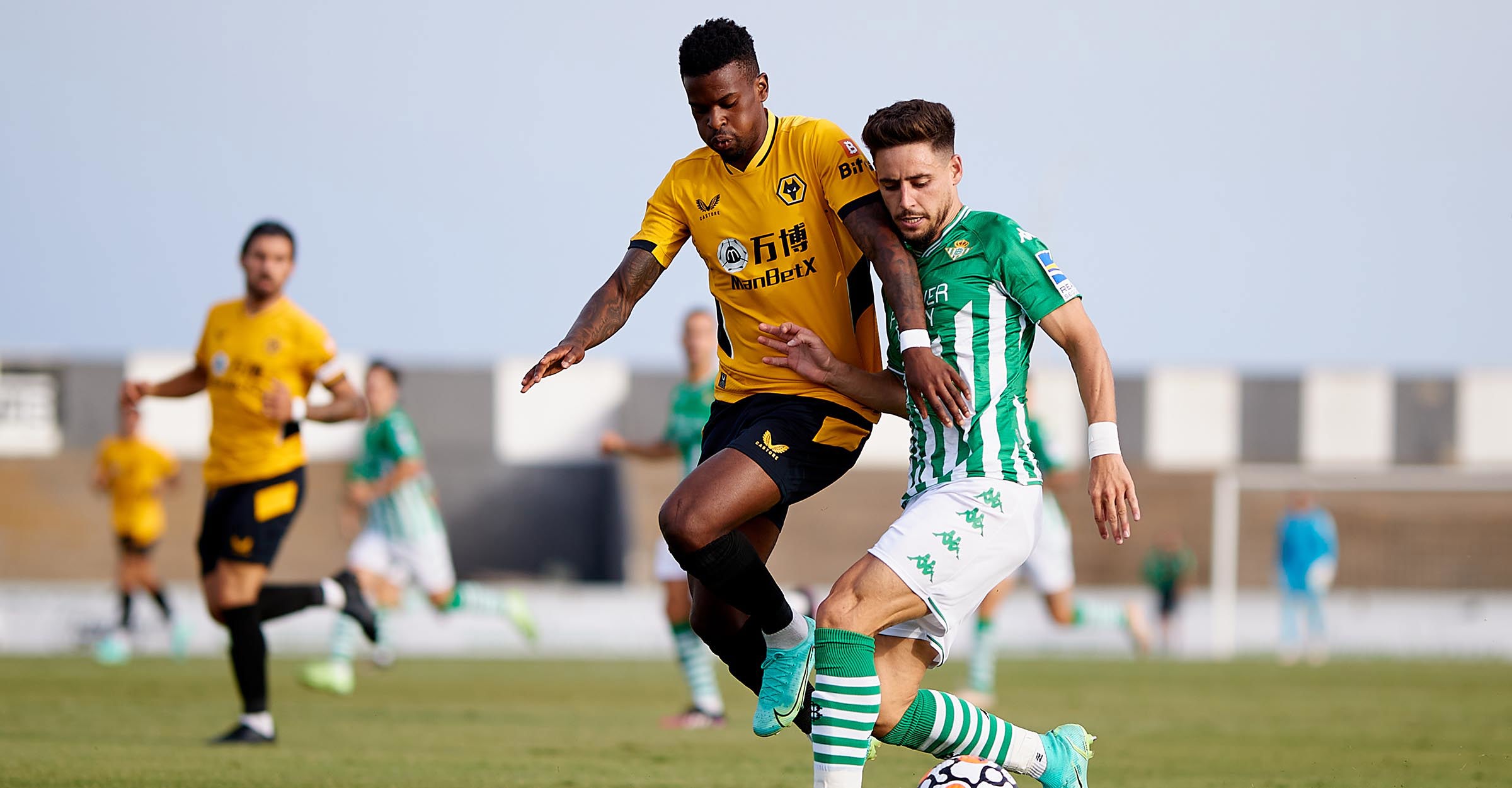 On first week of training under Lage
"It's been very nice. Some of the players I know, some of my friends [who played under him], have told me good things about him and it's been very nice working with him."
On joining the squad in Marbella
"It's very hot! We're not on our holidays anymore, but it's good to have somewhere else to do our training and to get better together, get better physically, and then get back to Compton and do our work."