18th July 2021
Morgan Gibbs-White has laid down his targets for the season ahead and is eyeing a starting spot on a regular basis in the Wolves midfield.
The 21-year-old was speaking after Wolves' first public outing under Bruno Lage at Crewe Alexandra, on an afternoon which also saw Raul Jimenez return to action after eight months absent through injury. Gibbs-White, operating next to Taylor Perry in a two-man midfield, heaped praise on Jimenez's influence on Wolves and the positive impact new head coach Lage is having on both him as an individual and the team as a whole.
On the season target personally
"To be playing week in, week out is what I'm here for. I'm not a little boy anymore, so I want to be a man, step up and claim my shirt every week. Hopefully I can do that and show everyone what I can do."
On having Jimenez back out there
"It was a magical feeling. To see where he's come from, to be back so soon, we can only thank god – it's a miracle. He's come back strong, he's put in so much work over time and everyone is glad to see him back.
"He just makes our game easier, he's always moving, always offering for the ball, and when he's in front of goal you know he's going to score. We've just got to give him time, get him fit and make sure he's 100 per cent in himself, and when he's ready to go, he's ready to go."
"We're just happy to be back now. We've had a good couple of weeks in pre-season so far."@Morgangibbs27 speaks after our first pre-season outing at @crewealexfc.

🗣🐺 pic.twitter.com/9JrajYYFwD

— Wolves (@Wolves) July 17, 2021
On what he brings to the team
"He's massive for us, the way he works, what he brings to the game, the goals he scores. You saw last season, when he had the injury, when we didn't have him, we were lost, so hopefully he can come back and score more goals for us.
"It gets us excited, knowing our top goal scorer is back and ready to go. Playing with him makes our game so much easier because you always know where he's going to be, where he wants the ball, and he can finish around the box. We can't wait for him to come back at Molineux."
On working under Lage
"It's going really good. The way he wants to play is really good for us and we're still trying to get used to how he wants to play. We had Nuno for four years, so the transition is quite different, but since he came in the door the new manager, he's been unbelievable, he's been demanding and I'm enjoying working for him and looking forward to seeing how things go."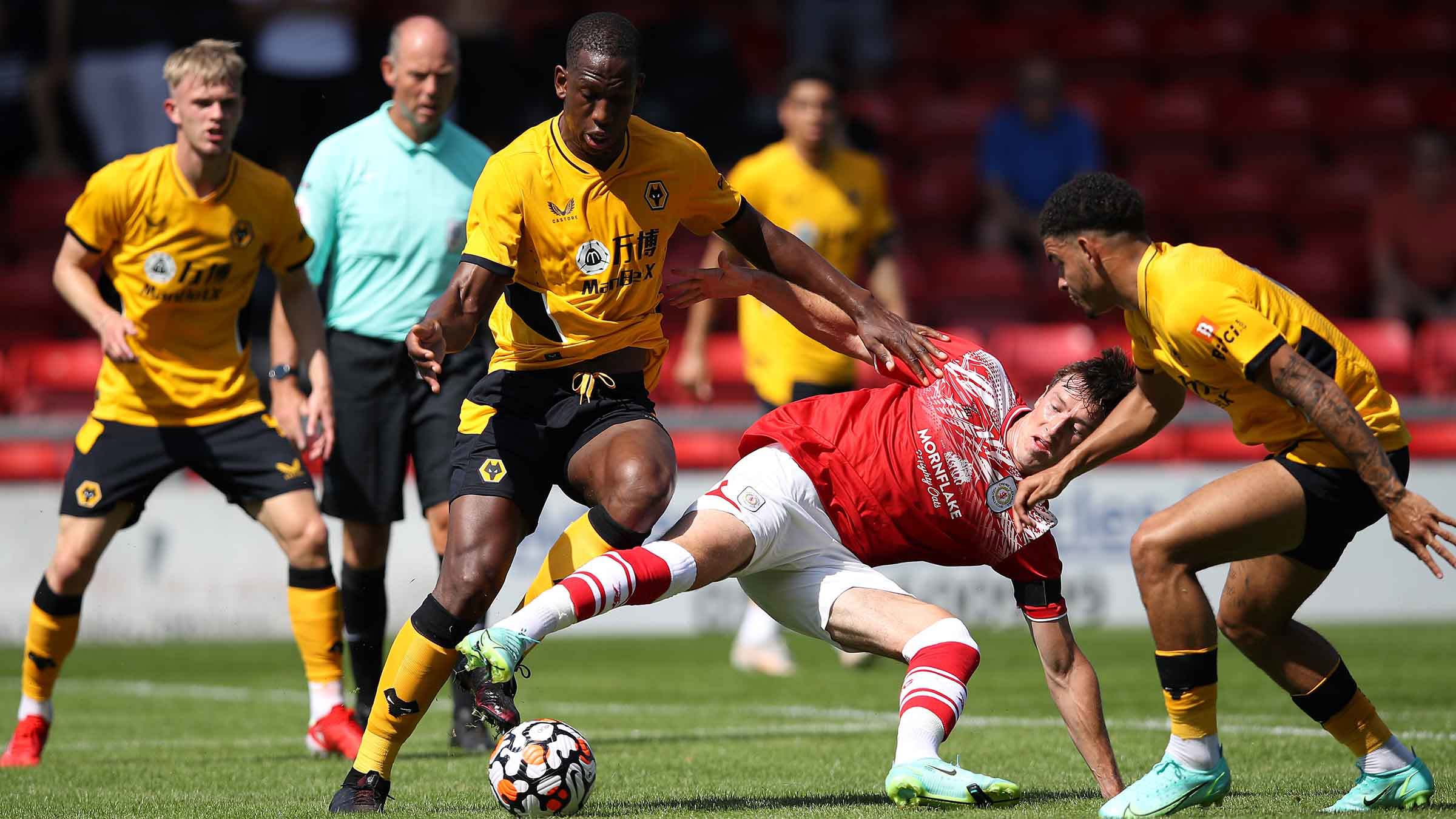 On the impact Lage is having on him
"It's motivation. He's always getting on to us in training, telling you what he wants you to do, what positions he wants you to pick up, giving you confidence on the ball to play certain passes, so I feel like this is going to be a real good season for us to play football.
"He's giving me confidence, with certain positions and passes, and he's showing leadership I can take onto the field and try to impress. Fingers crossed, I'll be starting."
On the Crewe run out
"It was tough. We played well, we kept the ball, but fair play to Crewe, they came out fighting, came out battling, and all the best to them for the rest of the season."