25th June 2021
John Ruddy has shared his excitement of being part of a new era at Wolves having signed a deal to keep him at Molineux for the 2021/22 Premier League season.
With new head coach Bruno Lage at the helm, the experienced goalkeeper – who has backed up Portuguese number one Rui Patricio for the past three seasons – is hoping the fresh challenge and a clean slate under new management will give him the best opportunity to see game time back on the pitch.
On staying at Wolves for the upcoming season
"It's exciting for everybody. A lot has changed in the last couple of weeks, and certainly in the off-season with the new manager coming in and bringing his own approach and his own staff, and it will be interesting to see how he implements his ideas.
"He's coming into a club with a fantastic changing room, who will try and do the best that they can for him.
"We're all eager to hit the ground running and although we've got a lot of boys away on international duty at the moment, the lads who are going to be here from 5th July are going to be looking forwards to it and hopefully we can adapt to his approach fairly quickly."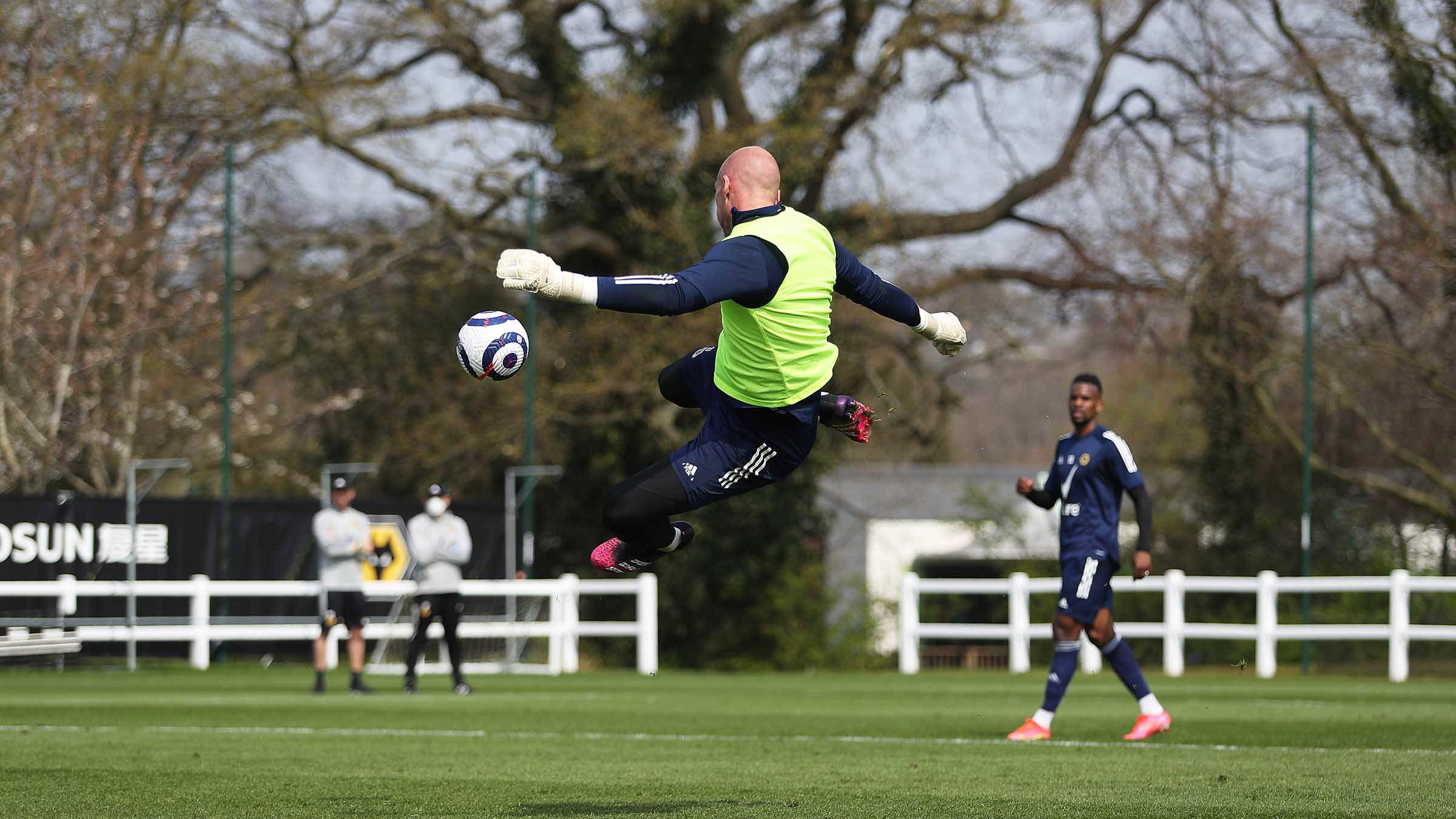 On signing a new one-year deal
"I feel I still have a lot to offer on and off the pitch, and hopefully the new manager is going to come in and give everyone a clean slate and I can show to him what I've shown in the last few years, that I deserve more game opportunities.
"The fact there's only one position in terms of goalkeeping that can be filled, it's been difficult to get past Rui and get game time, even when I felt I deserved an opportunity.
"But with the new manager coming in with his new ideas and new approach, he's going to have certain ways he wants people to play, and it's up to us as players to catch on to his ideas as fast as we can.
"Obviously, I want to play and maybe this is my best opportunity to get back on the pitch, because that is why I signed this new contact and that is what I'm here to do."
On being a big influence in the changing room
"As professionals, we all benefit from winning games. The club's success relies on us as individuals being successful – whether you are on the pitch or not.
"For me, this shows how we are as a group of individuals. Every single one of us in this squad wants to do the best we can for the team. We work our hardest for each other, day in and day out, and give as much support as we can to each other.
"When fans weren't in the stadiums, it was a lot easier for me to be vocal from the stands and get my messages across, and if I can help the team even though I'm not on the pitch, then that is my way of contributing.
"But that is indicative of the changing room we've got here and the way the lads all want the best for each other."
On sharing his experience with a young Wolves squad
"This season is going to be big for all of us senior pros because we've got a very young changing room, so it's up to us to make sure the young lads maintain their work ethic and work as hard as possible to adapt to what the manager wants to implement.
"But it's also about managing the expectations as well, making sure we don't get too high and not get too low when things don't go the way for us.
"There's a few of us here whose role it is to make sure standards remain high, because one of the main things that was put in place over the last four years while Nuno was here was the very high standards we set for ourselves and each other.
"We made sure that no-one really dropped below those standards, and that is something that will remain withing our squad regardless of the new manager coming in."
On his hopes for the new season
"For me, the main thing I want to achieve is getting game time, because I feel I can still offer a lot on the pitch.
"For the team, we want to keep building year by year and that means improving on what we did last year. We obviously had a difficult season last year with everything that was going on, but we also saw the potential that we have in this group.
"If we can keep that going, get players back who we missed massively through injury, then I think we will have a far better season than we did, and more towards what we achieved before that."