22nd June 2021
Conor Coady has spoken to his excitement surrounding being part of the England squad for Euro 2020 as the team prepares for a crucial group decider against the Czech Republic this evening.
Speaking to the official England Podcast, the Wolves captain admitted he has been an avid viewer of the competition so far, while acknowledging England still have much to improve on following Friday's goalless draw with Scotland, but there is no 'panic' among a tight-knit Three Lions camp.
On the final group game
"There's excitement, like there is for every game. I get excited watching every game, but a game for England is exciting.
"I've mentioned before that before I was a player, I was an England fan, so if I weren't here, I'd still be following England everywhere and it's such an exciting moment for the whole country.
"It's a massive game, as is every game in the Euros, and a game at Wembley in Euros is the stuff of dreams. It's something we're really looking forwards to and can't wait to get going."
On his view of Euro 2020 so far
"I've watched quite a bit and only missed a couple of the games because we've been training or doing other things, but I've tried to watch as much as possible.
"I obviously watched Germany versus Portugal, and what a game it was. It's not really a game you want to play in, when it's that open, but when you're watching it, it's fantastic from a supporter's point of view.
"Italy look really strong, defensively and offensively, but it's an incredible tournament and I love how much football is on the telly every day and can watch at 2pm, 5pm and 8pm, so we're loving it.
"The year we've all had, the year the world's had, it's important we enjoy this moment now because there's football every day, game after game after game, and it's brilliant."
That finish, that smile 😏

🏴󠁧󠁢󠁥󠁮󠁧󠁿🎥pic.twitter.com/u1vp2ApBN5

— Wolves (@Wolves) June 21, 2021
On England's performances
"Inside the camp, we realise how good of a camp it is; the players we've got here, the character we've got, the spirit we've got, and how much we enjoy spending time together. We enjoy training together every single day, we spend an awful lot of time together on this camp and honestly, I can't speak more highly of it.
"The mood inside the camp has been absolutely fantastic, it's been brilliant, and that won't change. There's no panic coming from anyone inside, we're looking at trying to improve, trying to get better, and we've got to remember that it's still really early days in the competition.
"We've won one and drawn one, and there's no real panic for us. We know where we're at, we know we want to improve, and we'd still be saying that if we'd played the best football of our careers in the last couple of games."
On a pair of clean sheets
"We speak a lot about it in camp, we speak a lot about how important clean sheets are. It's a massive factor in how we want to play and it doesn't matter who's playing within the back four or the back five, whatever the manager decides to play, we're all in it for the same goal.
"It's all about keeping clean sheets as a defender. That's the most important thing. We try to work on it every day, because that's what wins you games and wins you tournaments, so we'll keep on doing that.
"'Stonesy' [John Stones] and 'Mingsy' [Tyrone Mings] have been absolutely outstanding. I think they've been brilliant in the games they've played, and we're here to give them all the support we can, because we're all in it for the same goal – to get as far as we can in this competition."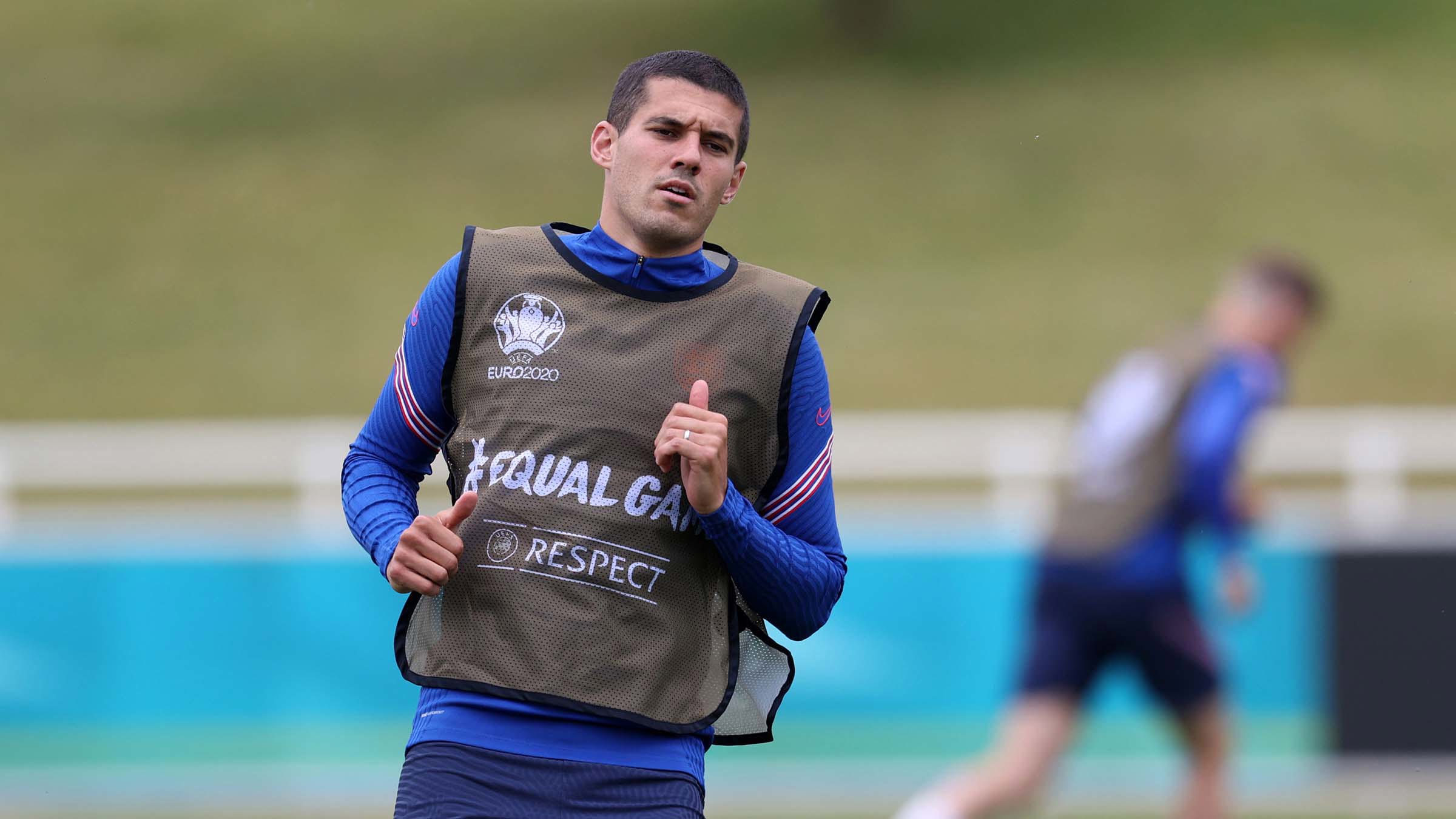 On getting his chance at Euro 2020
"It's a goal for everybody in the squad, but I think people outside the camp believe that there is a rivalry [between players], but it's not like that.
"We're all fighting for the same thing. We're all fighting for goals and we're all fighting for games that are coming up.
"But everybody wants to play, that's a given. Every footballer will tell you the same thing, but if you don't, you're there to support the players who are playing because it's about winning. We're all in it to try to help our country and give our country the biggest lift we possibly can.
"In my eyes, it doesn't matter who plays. I'm here to help people as much as I can, to train with a smile on my face every day and make sure I'm helping the people around me. If I do that, I'll be happy."
On being a senior member of the squad
"I think the lads think I'm older than what I am as well. A few lads have said I'm 30/31 and it gets to me a little bit.
"I feel old, but I enjoy it. I enjoy testing myself because you want to test yourself against these sorts of players. It's an absolute pleasure to play with the lads that are here, but also see them train on a daily basis, because I cannot speak more highly of anyone here.
"The amount of talent that's here going forward is incredible. There's some fantastic footballers and it's really tough training against them every day."
Enjoying the official #EnglandPodcast? 🎧@AdamJSmithy is joined by Conor Coady on today's episode to talk mood in camp, megs in training and much more! pic.twitter.com/pJdXpTmBpE

— England (@England) June 21, 2021
On being selected for England's Euros squad
"It was incredible. When you find out you've been picked for England for any camp, for any competition, for any game, it's a proud moment for me, for my family, for my kids and for everybody around me.
"But to actually get named in a major tournament squad is stuff of dreams. It's something I've thought of and dreamt about my whole entire life, so to actually finally get that was incredible.
"I told my wife and the kids. I face-timed them straight away and it was a nice moment, a special moment for everybody to do with my family. It was a really special moment and was great to tell them.
"The whole experience for me is absolutely brilliant. To share it with these players, to share it with the staff who are here now has been fantastic, and hopefully we can do ok in it."
On putting on the Three Lions shirt
"It's something that four or five years ago, I never could have done this. I never thought I would have got to this point.
"I was playing in the Championship, we weren't close to getting promoted at Wolves and we were towards the bottom of the league at the time, and you never think to yourself, 'Maybe I can play for England'. It's always been something that you dream about and you think about, but even back then it was always going to be tough.
"To get to a point when I did get called up for the first time, it was incredible, it was emotional, it filled me with immense pride to represent my country. It doesn't matter whether that's a tournament like now, or any other game, it's fantastic and something I will remember forever."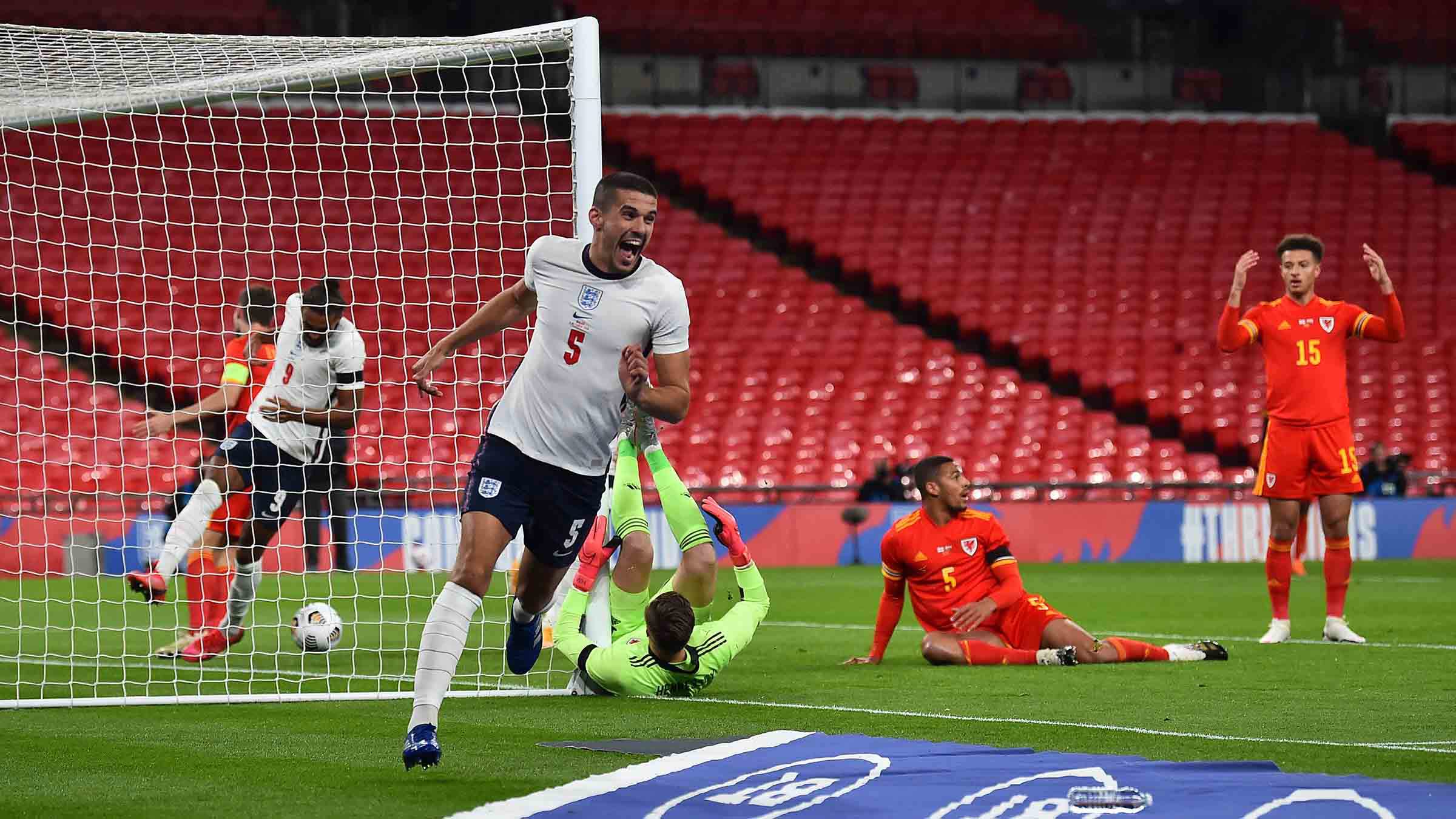 #Euro2020