18th June 2021
Wolves might have pulled off a surprise signing by bringing exciting defender Yerson Mosquera to Molineux, but Colombian journalist and football expert Ricardo Arce has shed light on what to expect from the 20-year-old.
With fellow Colombian stars already flourishing in the Premier League for Mosquera to learn from, Arce believes a big future could lie ahead for Wolves' latest recruit.
Ricardo, what do you make of Wolves' signing of Mosquera?
"It was a surprise, honestly, because he is still so young. He just turned 20 in May, and he is still improving every day. But he has got over 20 games under his belt, and I trust he is in the process of meeting everyone's expectations. 
"Surely, in the English Premier League with Wolverhampton, he is going to get stronger and stronger. He is certainly on the right path to become very successful.
"In Colombia, we are very happy and proud that a 20-year-old kid from Club Atletico Nacional is good enough to play in the English Premier League. Also, we are hopeful that he can become a great option for [national team manager] Reinaldo Rueda."
Read more: Talking Points | Yerson Mosquera joins the pack
What have you made of his short career so far?
"He's already a special player. Juan Carlos Osorio, who led the Mexico national team to the 2018 FIFA World Cup, and managed Atletico Nacional in 2019/20 before signing with the rival club, America de Cali, really trusted him.
"In the Copa Sudamericana last year, he picked him to play against River Plate Montevideo of Uruguay, managed by Jorge Fossati, at just 19-years of age! Unfortunately, Mosquera got sent off right before half-time in that match.
"But then, Alexandre Guimaraes, who took the Costa Rica national team to the 2002 FIFA World Cup, arrived at Atletico Nacional and started managing him. He made Mosquera part of the starting 11 for 20 games already and immediately, the young defender has shown his quality and demonstrated what he is made of.
"With that, he proved already that he will surely be one of the top players in the future, because of his abilities to think strategically and remain focused throughout the game, and also because he is still so young and has a great opportunity to develop his talent by playing in England."
Introducing our first signing of the summer...

🇨🇴✍️ pic.twitter.com/n0FRdUeOVt

— Wolves (@Wolves) June 17, 2021
What has he done during the last year to come to such prominence?
"First of all, he comes from a family of footballers. Second, at just 19-years-old, he has already earned his place in the starting 11 of a very important team like Atletico Nacional. Third, his ability to play football is very impressive.
"Finally, despite his young age, he was already called to train with the Colombia senior national team. He took everyone by surprise, honestly. Frankly, he has already become a future star of Colombian football."
What would you describe as his best attributes?
"He has excelled at every stage since he started playing football. I believe it is important for players to prove themselves growing up, to be tested at every level, coming from the development squads and lower divisions, to build experience and come to the top. 
"He is very well positioned on the pitch, but he is also a player who dares to go and attack. He has got great attributes for his position, and I would like to compare him to Tottenham Hotspur and Colombia national team centre-back, Davinson Sanchez.
"Mosquera is not only a great defender, but he can also pass the ball very well, and if his team has a more attacking profile, then he will also come to the front. He is already known in Colombia for taking the ball from his opponents, being at the right position at the right time, and passing the ball very well to his teammates."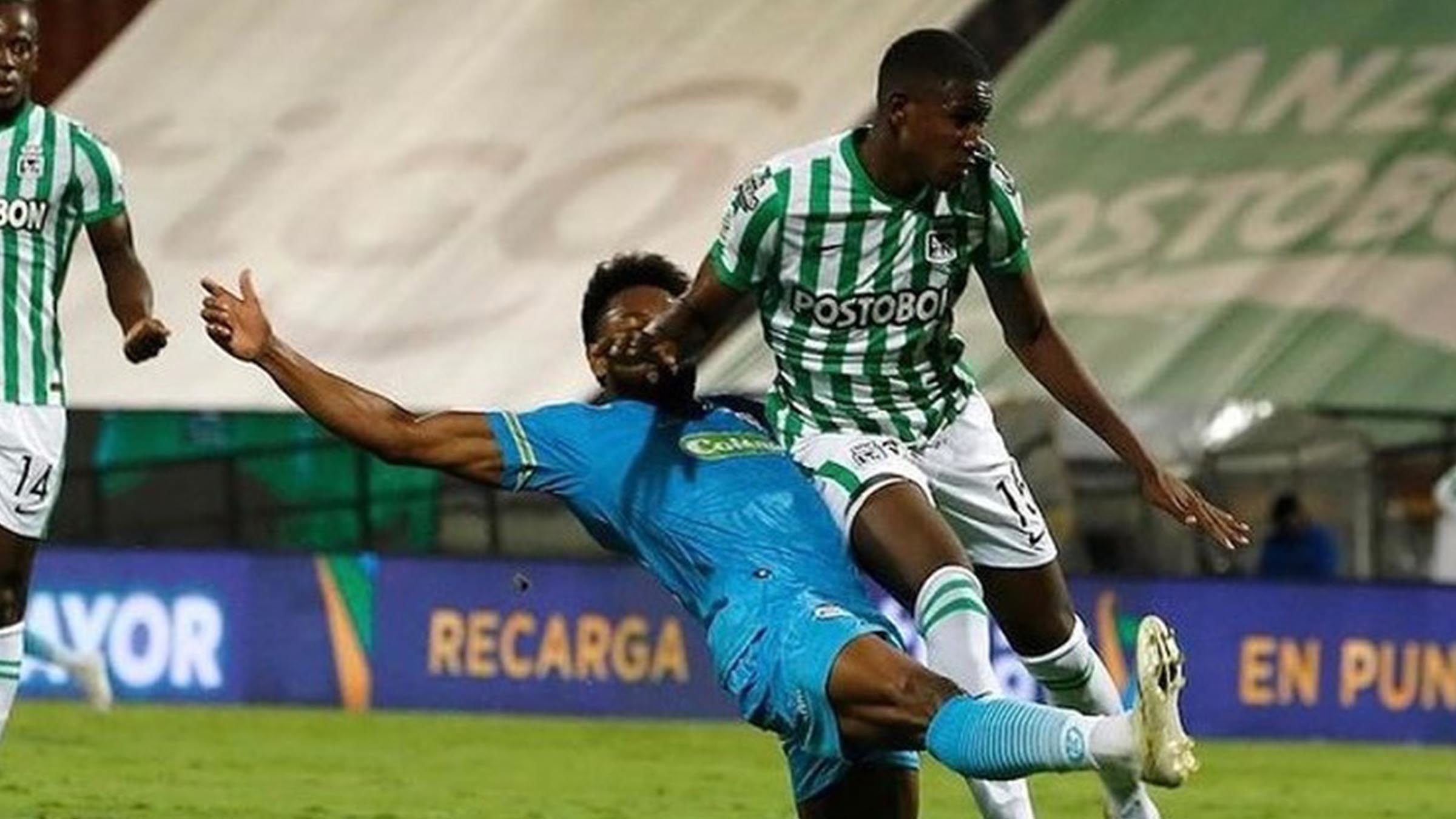 What is the general opinion of Mosquera in Colombia?
"Everyone sees him as a very focused and serious player. He comes from a family of players; his uncle, Elkuin Murillo, played for the biggest teams in Colombia, such as Atletico Nacional and Deportivo Cali.
"He also played at the 2003 FIFA Confederations Cup and won the 2001 Copa America with Colombia, beating Mexico in the final. Football is in his DNA. It is going to give him the clarity to become a great player, starting by adapting well to English football."
Read more: Old Gold | Wolves' South American signings
How well do you expect him to adapt to English football and life at Wolves?
"To be honest, there is always a risk for very young players to leave Colombia and come to England or Europe. They might become homesick, they might miss their family and their friends, they might not integrate so easily to the culture, football style, and conditions.  
"Colombia and England also have a different football style. We know how English football works; very fast, very dynamic, but also very precise. In Colombia, the football philosophy is more open. Even as a central defender, we trust the players' flair and talent to come out and play the ball. In England, it might be a different strategy, and Mosquera will need to learn from the Wolves manager and coaches, to adapt to the team's strategy and style of play.
"I think he is going to adapt well, though, and he will be as successful as some other Colombians who came recently to the English Premier League, such as Yerry Mina for Everton, and Sanchez for Tottenham."
View this post on Instagram
Do you think he is ready to play in the Premier League straight away?
"He has the quality and the ability, to play in the English Premier League. No question about that. Perhaps his young age might be a challenge for him, at first. But I believe he has already spoken to Mina and Sanchez, who are giving him advise on what he should be thinking about and focusing on, to adapt to English football.
"He is fortunate in the sense that, unlike Hamilton Ricard or Faustino Asprilla who had to open the path for Colombian footballers to come to the English Premier League, Mosquera is already talking to footballers who are currently playing in top clubs in England, and showing him the way. 
"For all these reasons I believe he can make it there."
He is said to have huge potential, but at what level in football do you think he can reach?
"He is already a very mature professional footballer. If he settles in well at Wolves, like we all hope, he's going to be a reference in the Colombia national team. He already trained with the senior players here and can make it in the team soon. 
"He is 1.88 metres tall, he has got a great personality, and he is a well-rounded defender. He can also attack the ball, and when he recovers it, he can pass it quickly and efficiently to his teammates. Whatever the style of play of his new team, he will provide solutions. 
"I dare to say that, if Colombia qualify for the FIFA World Cup in Qatar next year, he will be in the selection of Rueda."
Ricardo Arce can be found on Twitter @elgatoarcearce, on Instagram @elgatoarce, as well as 'ElGatoArce' on Twitch and YouTube.
#2021Transfers