19th May 2021
Ruben Neves admits it will be an unusual feeling to play football back in front of supporters this evening having experienced more than a year of matches behind closed doors.
Wolves will be facing Everton with 6,500 Toffee fans in attendance at Goodison Park on Wednesday night, but the midfielder is excited for the prospect of the sport returning to some sort of normality, and hopes having supporters back in stadiums will be of great benefit to the game.
On fans returning this week
"Everyone is looking forward to it. Everyone is expecting how it's going to be, and I think it will be really good, really good for us, really good for football and really good for the fans because they are now allowed to come back to the stadiums.
"I think it will be really good but it will be unusual for us because we have become accustomed to playing football without fans, but it will be like the first time we played in a big stadium."
On ending the season on a high
"I hope it will be a great game. We know Everton are still looking for a big achievement for the club, so it will be a great game.
"We also have our pride to play for. We have to finish the season well, so it should be a great game, and with fans at the stadium, it will be almost perfect."
Our final away trip of the season!

🆚 @Everton
🏆 @premierleague
⏱ 6pm#EVEWOL pic.twitter.com/A7get5jQko

— Wolves (@Wolves) May 19, 2021
On enjoying playing for Wolves
"It's a dream, to be honest, playing in the Premier League. Of course, I really enjoy, and I think everyone knows how much I enjoy to play here.
"Since I came, the atmosphere we have, the dressing room we have, it's not easy to find a dressing room like we have here; with the people, all the staff, the ambition of the club – it's a really good club and I'm really happy to play here for the last four seasons."
On reaching 100 Premier League appearances
"It's a great achievement for me. When I was young, I always looked to the Premier League as the most beautiful competition in football.
"It was always a dream of mine to play here, so now having 100 games in the Premier League is great, I'm really proud of it, but I still want to do a lot more."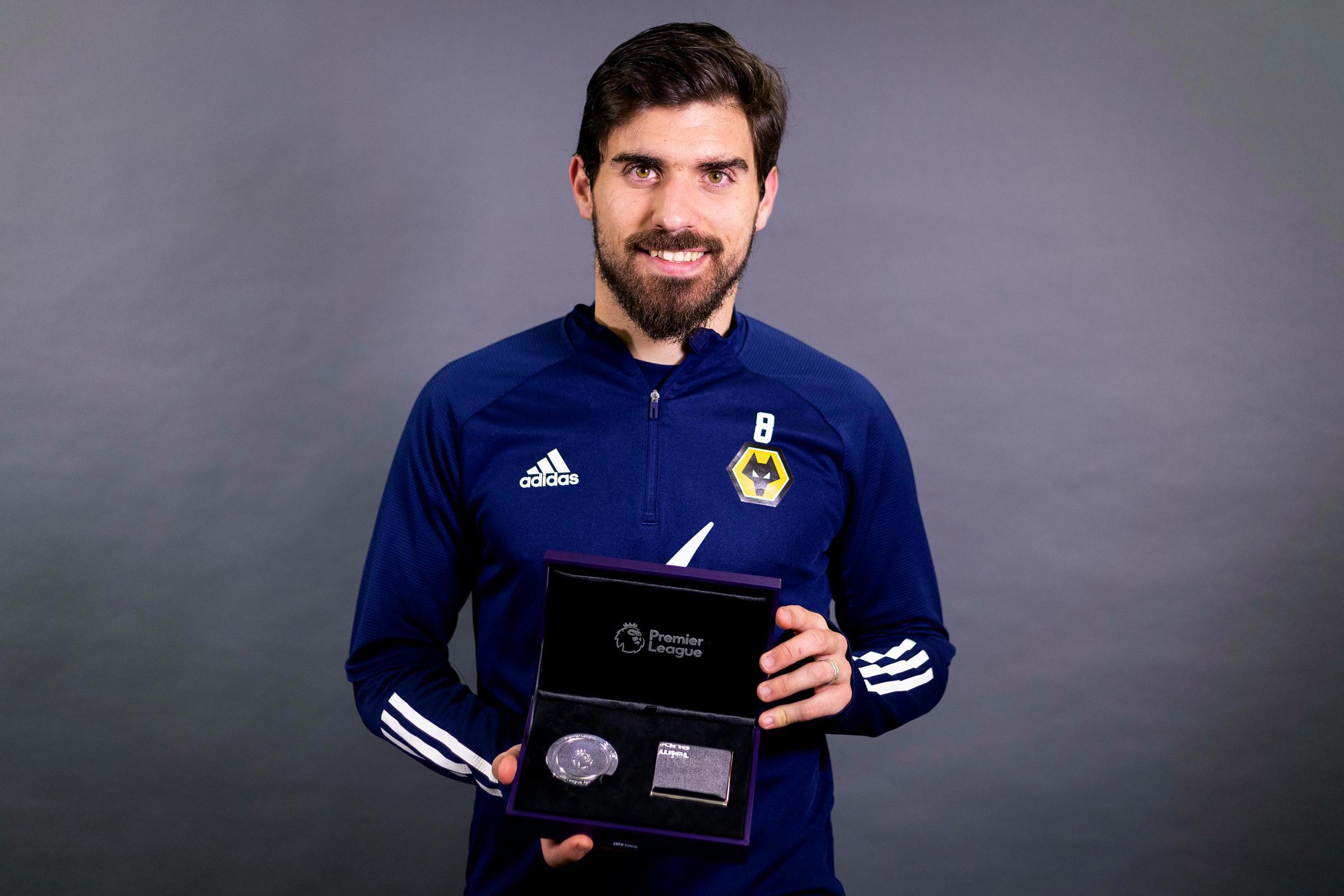 On his game being more than long-range goals
"It's not my job, but of course if I could help the team by scoring goals, it's always good. But I think the people need to start thinking about my game and not about my goals, because I do a lot more than goals.
"I think the work I do for the team, sometimes even without the ball, of course the people who love football don't see that, and then they ask for goals, but it's not my main job to score goals.
"I always try to help, I always try to score, but my main goal is helping the team on my position, help the team with my tasks and what I've been asked to do. Of course, if I score, I will be really happy."
#EVEWOL