16th May 2021
While he says the Wolves group are looking to adapt and evolve, Conor Coady insists they need to be winning games at the same time.
Nuno Espirito Santo's side were beaten 2-0 at Tottenham Hotspur on Sunday, after giving away a pair of avoidable goals either side of the break. Coady believes improvements have been visible in recent weeks, after collecting four points from the previous six before this weekend, but knows mistakes made in the capital can't be repeated in the future.
On a bad end to the first-half
"I thought we started quite well, we were moving the ball in good areas, counter attacking quite well, but it's the basics of football, you've got to keep them out until half-time. It's really sloppy from ourselves because you can't concede at that time of the game, you go into half-time 1-0 down rather than drawing, it's a totally different team talk and atmosphere in the changing room.
"We were saying at half-time about staying in the game as long as possible, anything can happen, we know that, so it's massively disappointing."
On the crucial second goal
"It was a real kick in the stomach when they scored [the first], but it was important we bounced back, and I don't think we did it well enough second-half. We gave another goal away and it's sloppy from our point of view because it's the basics of football."
On improving as a team
"There's always challenges in football. We're trying to change a way of playing, but we're coming up against 11 world class players who play in the Premier League. So, it's tough to do, but I think we're improving. It's not the result we wanted today. It's been a tough season all round, I'll be honest. From our point of view, it's not been a season we've wanted, but it's up to us to improve.
"It's about us as a team, we don't look at the attacking side, we look at us all. We all didn't score toady, it's as simple as that, so there's a lot to improve on, we're trying to evolve every single week, every single day in training we're trying to get better, and you can see that. We've got a lot of things to improve on, both defensively and offensively, and it's important we learn quickly."
On youngsters learning on the job
"We have got a young team out and people are learning every day, whether you're 19 or 29 like me, we're always trying to get better and that will never change, but it's up to us as a team to stick to those basics.
"They're fantastic players who deserve a chance to play in the league, to play in our team, they train well every single day, they work as hard as anyone and have been fantastic the last few weeks. It's the same for everyone, trying to get everybody on the same page.
"It's important they keep on getting experience and getting better, but at the same time we want to be winning games, it's not just about young lads coming in and getting experience, it's about us winning games and we can't get away from that."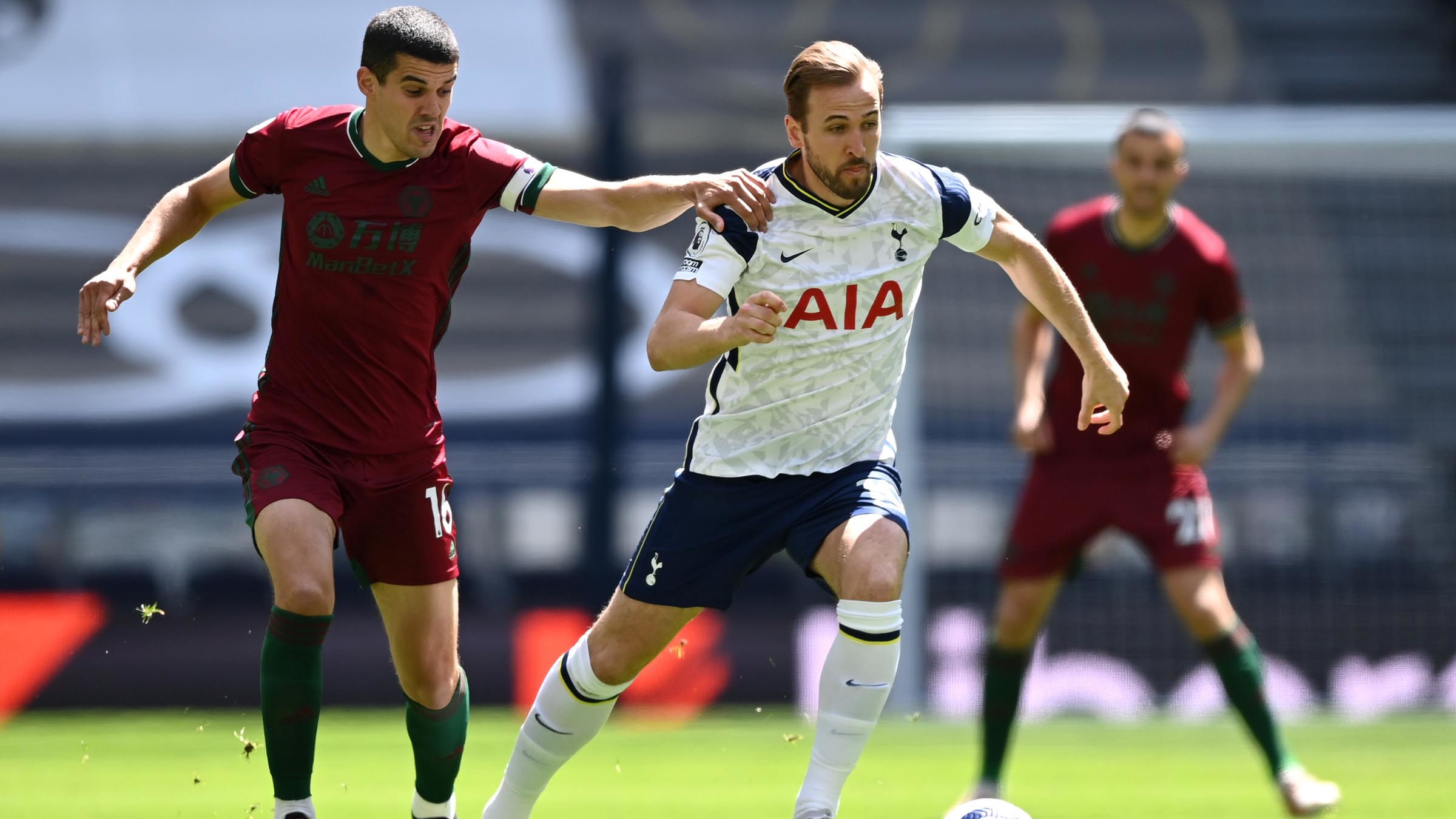 On the motivation for the last two
"It's to improve and get better. We've never set targets on what we're going to do, and we're not going to do it now. Us, as players, are motivated to get better and improve this football club. We're massively disappointed today and it's important we learn because we've got another big game on Wednesday against a good Everton team.
"The most important thing for us is winning, we came here to win, it's as simple as that, so we're disappointed. For me as a player, it's trying to perform well for Wolves, for this football club, trying to help my teammates, the manager, that's what we're here for."
#TOTWOL