8th May 2021
Daniel Podence is desperate to banish the memory of a frustrating second half of the season, which has been plagued with injuries, and finish the campaign well, ready to come back stronger next term.
The Portuguese has been sidelined for 10 of Wolves' 18 Premier League matches since the turn of the year, but is now back fit and ready to make an impact during the final four, starting on Sunday against Brighton & Hove Albion. Having grown up watching the Premier League from overseas, Podence has enjoyed the buzz of his first full season at this level, but is already looking forward to supporters returning and Molineux being packed out again.
On eyeing three points on Sunday
"Some poor results and some poor games, we didn't play so well against Burnley and West Brom. We could have won at West Brom, but the game was not so good, the weather was not so good also.
"Now, against Brighton at home, we are two games without winning, it's our time to get a good result, to get three points in the table, that's what I want and to also improve our game. We must finish our season in a good way to have a good feeling, that's the most important."
May 6, 2021
On injury frustrations this term
"It's been very frustrating because I never had so many injuries and coming here, to the best league in the world, with all of the tough games that I have missed until now, it's very frustrating, but I understand also that it's not a normal season.
"I hope next season will much better and easy for me because we will have pre-season, normal games, preparations, more conditions to be fit, and this season was very tough because of postponed games, a lot of Covid cases, and also I didn't have pre-season that I needed.
"So, it was very hard for me, but I think I will learn from it and in the future. I will be much stronger than I am now."
On being an option wide or centrally
"I would say I prefer winger because I spent my whole life, since I was a kid, playing as a winger. Doing crosses, dribbling everyone, doing assists, goals and I really enjoying dribbling – one versus one, for me, is one of the best things. I really enjoy doing it.
"Four or five years ago I started playing as a number 10 at Sporting. I can enjoy it also because it's a position that I can play and I can give assists, be important in the middle, but I prefer playing as a winger because I'm more comfortable on the side, to give crosses, dribble, come to the middle or shoot."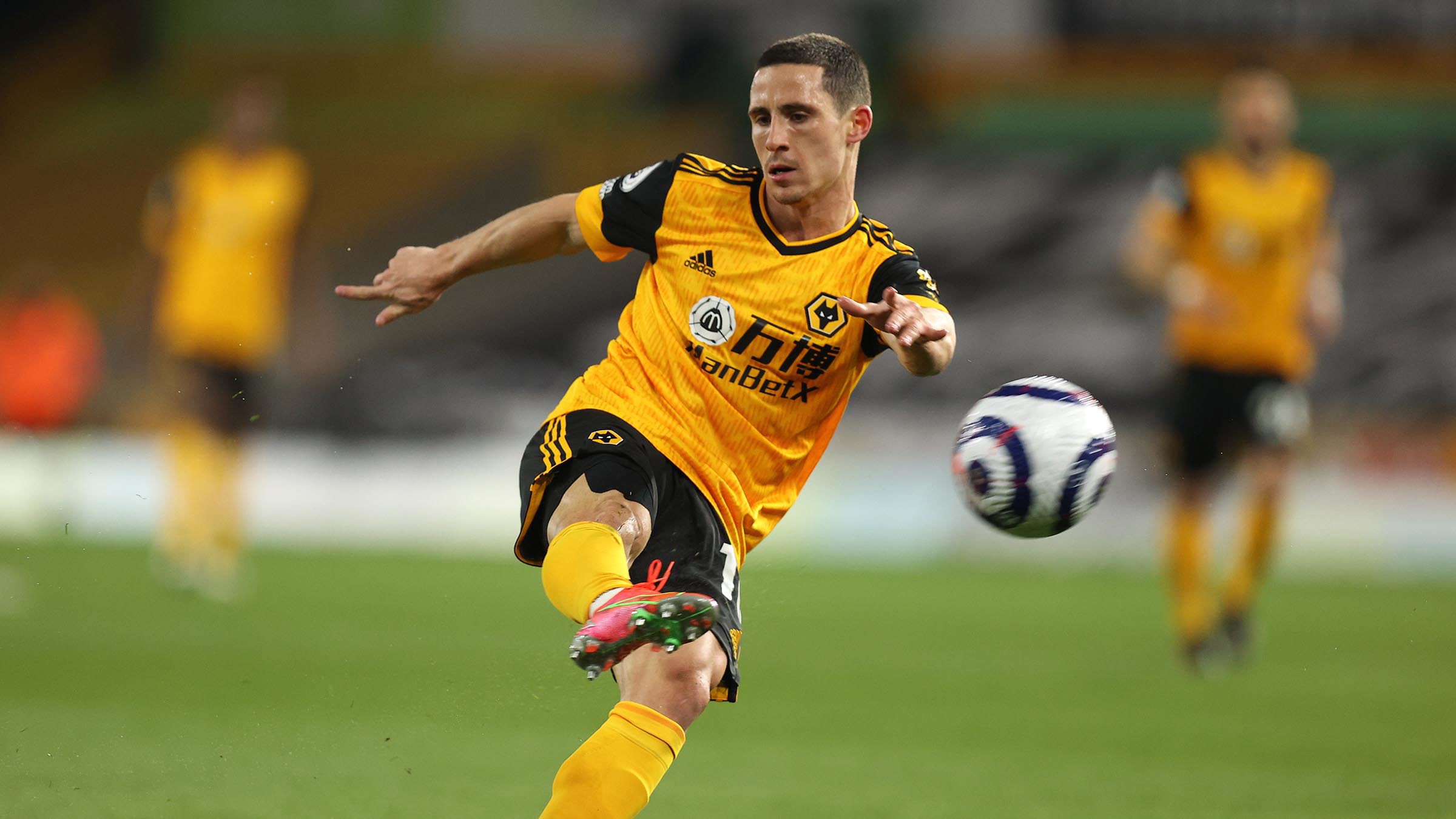 On enjoying Premier League life
"I'm enjoying every game, every minute, it's amazing to be here because I've been watching the Premier League since I was a kid, all the fans in the stadium, all the tough games, all the big players I've watched for a lot of years.
"It's not the same, but next season I hope we'll play again with full stadiums, good environments and we'll be playing all the time against big players, big clubs like Liverpool, United, Arsenal, Chelsea, even Brighton, West Brom, it's always a good game, a tough game, you cannot say next week we have an easy game, because we need to give everything.
"Of course, if you are playing against the best teams, the best players, you will improve yourself and it's good for you because you can be in the middle of the big teams, the big players, and that's what I want to improve myself, to be a better player, and to be in the middle of the best."