3rd May 2021
Nuno Espirito Santo believe all his young players on show at the Hawthorns on Monday night will benefit from getting a competitive Black Country derby under their belts.
The head coach turned to youth on derby day in the West Midlands, with Owen Otasowie, Vitinha and Fabio Silva all drafted in and combining for Wolves' goal on the night. The old gold were denied victory as West Bromwich Albion fought back for a point, but Nuno was pleased with his side's performance and attitude, particularly those with many years ahead of them.
On an improved performance
"It was better. I think we improved from the last game. Not the perfect performance, but better. The start of the second-half not so good defensively, but the rest I thought we had a good game.
"Offensively we created a lot more. More combinations, chances, dynamic, mobility, moving the ball better, a lot of things improved. I think we controlled the game from the beginning. We had good moments when we moved the ball from one side to another and did a good game.
"West Brom created problems. Long balls made us run back and defend. Poor defending on the goal, but at the end of the game I thought we had control, always high up the pitch, and had chances to do better with the final touch.
"We should have done better in particular moments. We created many chances to have the final pass or final touch better, because we had a lot of players in the box, and it required better decisions."
On young players catching the eye
"They are young boys, young talents, but a lot of work to be done. The product is there, it's up to us to try and improve it.
"Vitor [Vitinha], Rayan [Ait-Nouri], Fabio [Silva], Owen [Otasowie] – a lot of young players that didn't start many times, but they are working hard, it's about taking their chances and they will have chances before the end of the season, but they have to prove themselves so we can improve as a squad.
"It improves them, and we have lot young players from the under-23s that will have their moments, because this is not only the team, it's about what we want for our future, so let's use the competition to give a good foundation."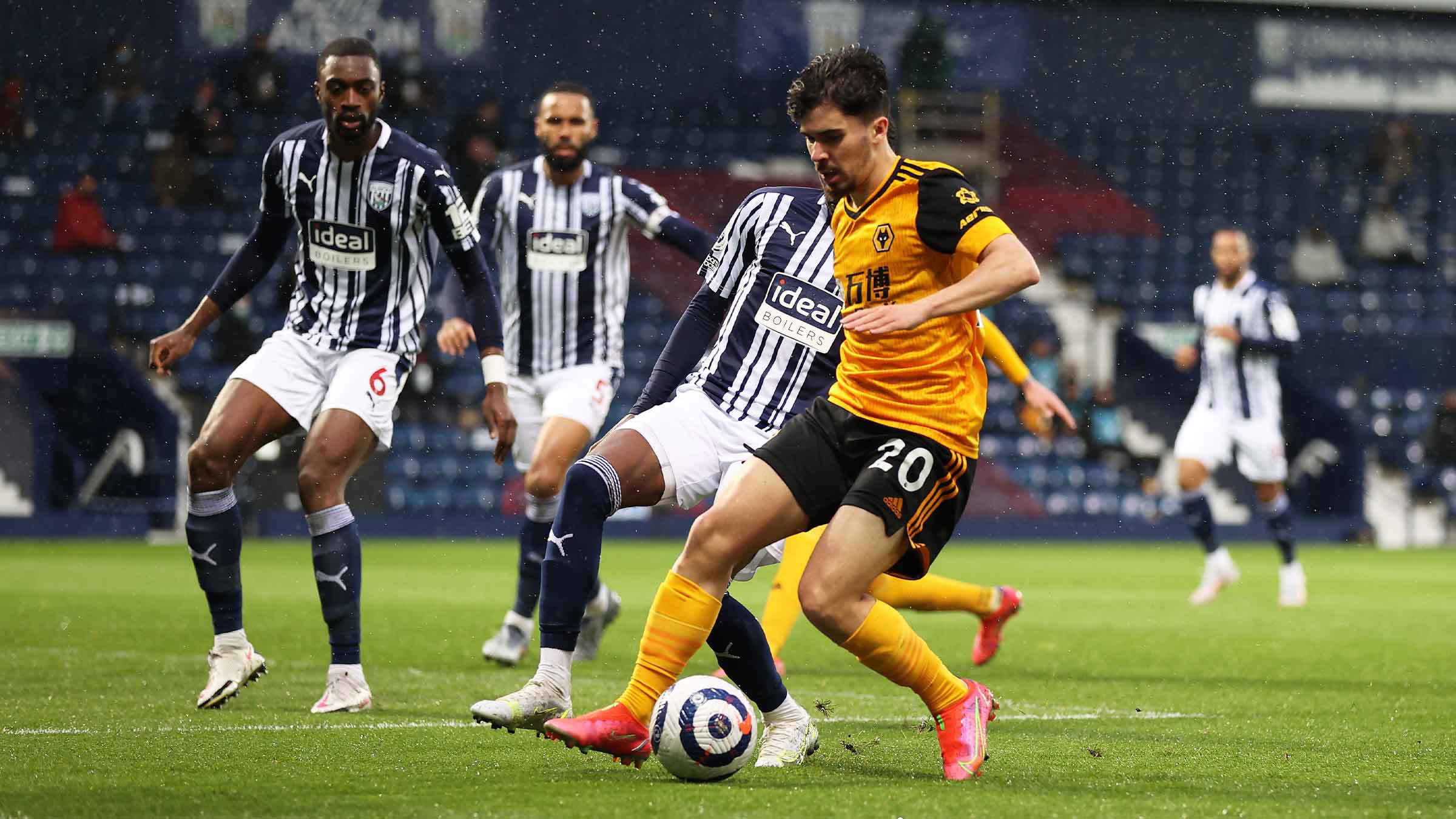 On changes to his team after Burnley
"We always try to find solutions for the team. It's about realising what the team needs in certain moments, the circumstances that we have, we have a lot of players out and a very young squad, a lot of youth today.
"We started with a lot of young players who need time at the right moments to play. It's not a reaction to the game, it's a solution for our future."
On Silva getting his goal
"It's been a long season. We have a lot of young players that need time to compete in the right moments and he did well today. He worked very hard against tough defenders, so it's good for his growing process as a player.
"He was good. What we want is for them to work hard, and Fabio did that. He had a goal, he had more chances that required better finishes, but he's young and playing against the centre halves of West Brom, it's good for him, to give him the sense of physicality the Premier League requires."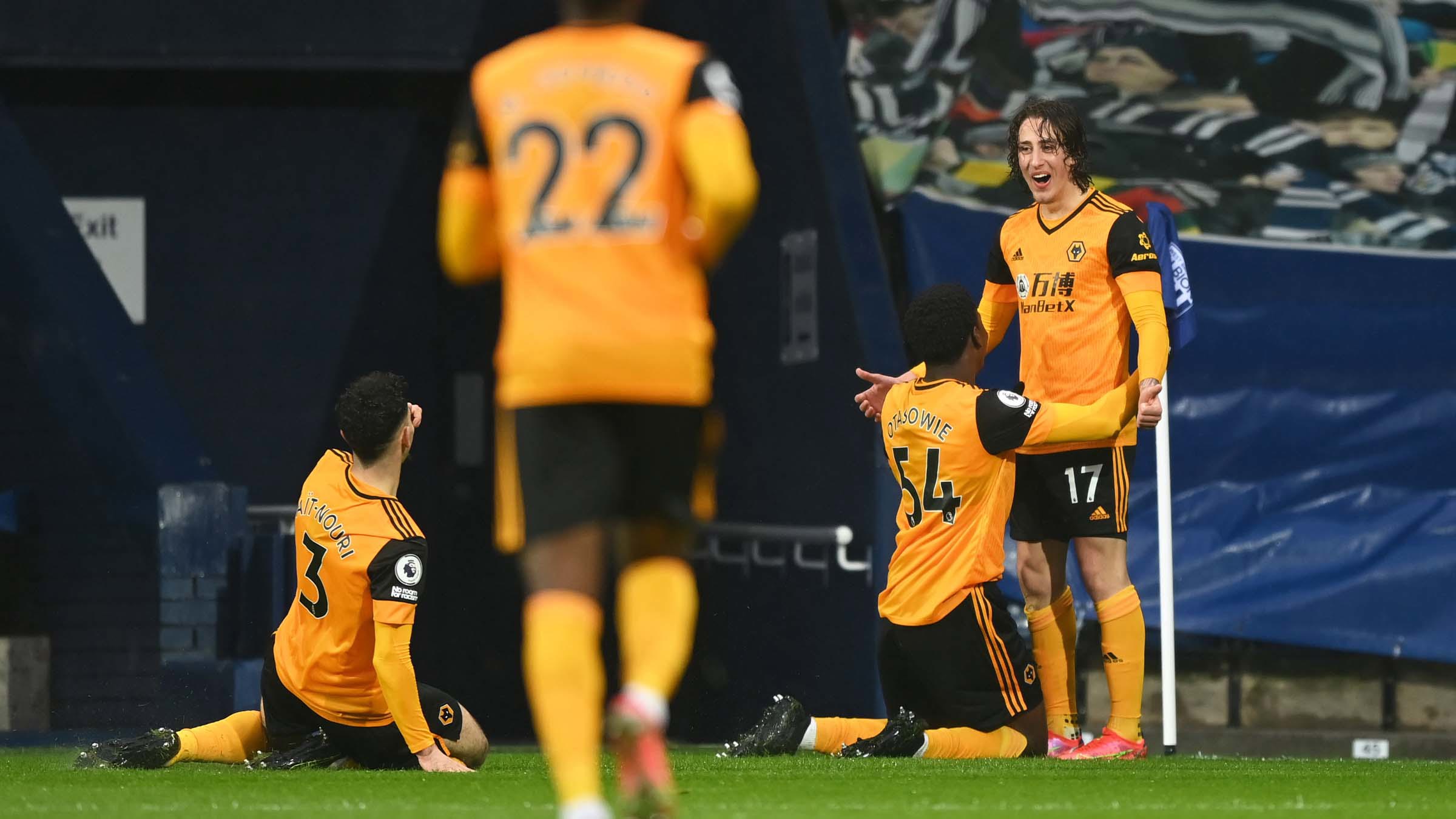 On the attitude of his group
"We are aware that the last game was very bad. We didn't compete and the message was clear today. We must compete until the end of the season because this is the best way to create a good foundation for our future.
"Fighting, chasing and duels in the air, it's the basic of football. The rest comes with time, but our attitude is what we want more. The players had it, I want to think this game against Burnley was isolated from the rest of the season, but we still have four games to go and probably we'll do better in terms of results.
"Today the boys worked very hard under difficult circumstances, a lot of rain. Fighting the physicality of West Brom and the boys were there to equal them, so it was good."
On his first Hawthorns derby
"It's the first time that we came to play here since we arrived four seasons ago. We went up, they went down, we don't know what's going to happen. I would like to play a derby with our fans and West Brom fans, at Molineux or here, so I think it's good for the Black Country that we were here. We need football."
#WBAWOL