25th April 2021
Nuno Espirito Santo refused to question the attitude of his players following the defeat to Burnley but knows they must change their path immediately.
A 4-0 loss to the Clarets was a shock to the system, with uncharacteristic defensive errors frequently cropping up for Nuno's side, who also failed to truly test Nick Pope in the Burnley goal. The head coach was naturally disappointed post-match but knows only hard work through analysing the game and training will turn his side's fortunes around for the final five matches of the season.
On a bad day at the office
"We had a very bad performance today. Too many things [went wrong], it's hard to explain, but bad defending, not the right decisions in the right moments, when we were under pressure. Burnley always pressed us, and we didn't have movement to get out of that pressure.
"We were not able to have possession, and then we defended very bad. One of our characteristics is that we usually outrun our opponents. The game is about hard work, and I didn't see it clearly."
On not questioning the attitude
"I will not go by mentality or character, we are the same group of players that were here, the staff, so it's not about that, it's about not making the right decisions. It requires better decisions, more mobility and we didn't have it, nothing to do with the attitude.
"Beside our own mistakes, our bad decisions, Burnley we have to credit them. They pressured, they ran more, and sometimes the opponent doesn't allow you to do the things you want, and you have to take different decisions and we were not able to find them today. I will not judge the attitude of my players by relaxation, it was more an ability to play good."
On moving forward
"We'll analyse this game and prepare for the next one much better. Do the things that we want to do. Create a good foundation that can prepare us for our future. Not like today, today was clearly the path that we should not take, and I will not allow it.
"It was a tough day. When you perform so bad, of course you are disappointed and frustrated. This is what we have to work. Today we did many mistakes that we shouldn't do. Now is a moment to refocus, a moment to get together again and approach it as a group for the next one."
On issues in attack and defence
"I'm disappointed with many things on the defensive part of the game, but on the offensive part much more because we didn't have it. Everybody was without mobility in their places, and this is the part we wanted to build, we wanted to go through, and we didn't do it. Of course, I'm disappointed generally how we defended, every moment of the game, even set pieces.
"It makes me think about what we should regain again, being compact and solid. We've been able, in the previous games, to do that, be solid, we balanced and today was not the case."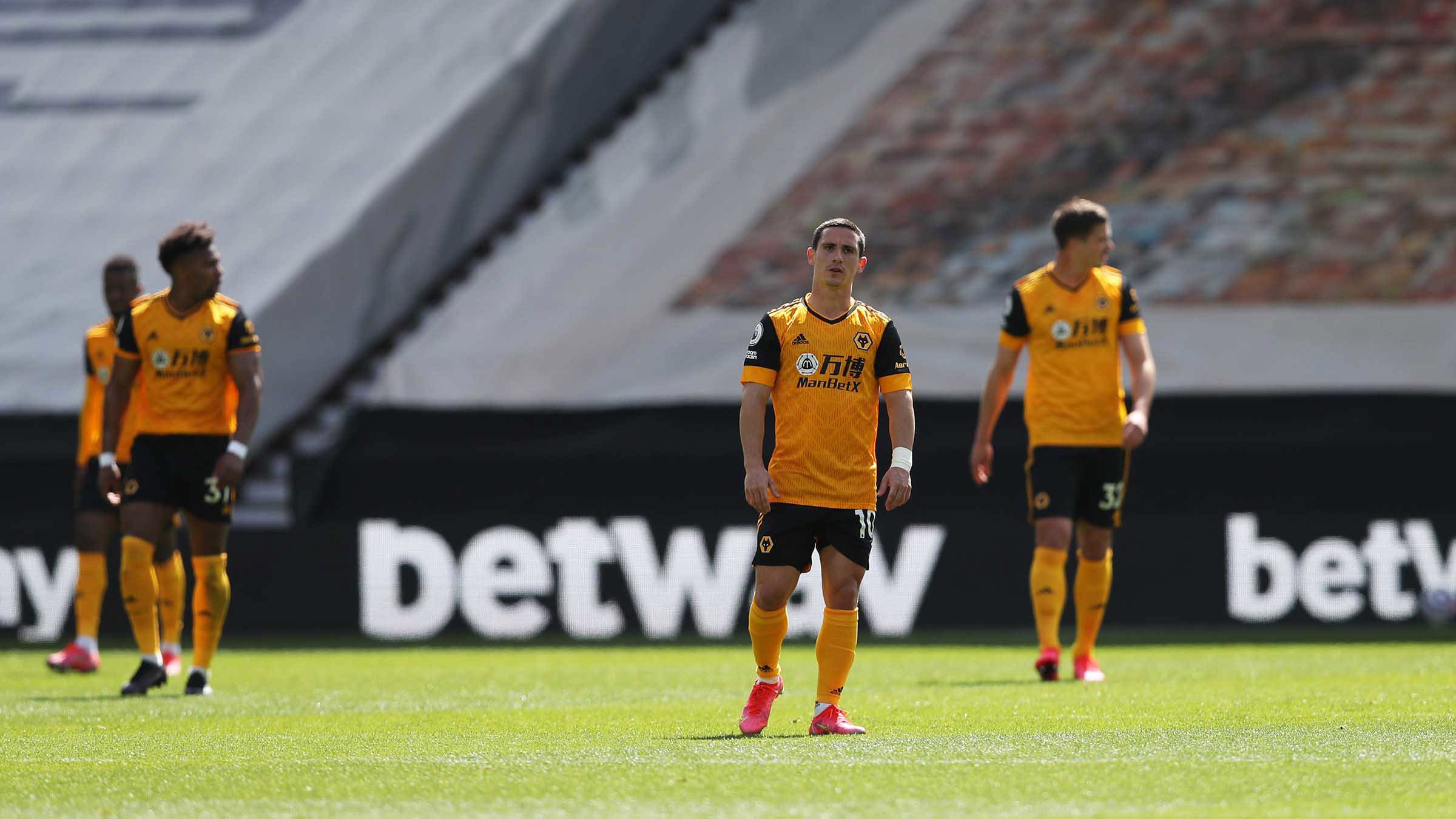 On sticking together
"It's not because of tough moments that we're going to judge, it's not the case. We speak with each other, we look ourselves in the face and realised that we made mistakes today, but we will stick together like we always do."
#WOLBUR