17th April 2021
Rayan Ait-Nouri described Wolves' late winner last time out against Fulham as one of his happiest moments at the club.
Having snatched the points in the final moments of the match at Craven Cottage has given Wolves their first Premier League win since February, but the French full-back, who is currently undertaking a month of fasting as part of Ramadan, is hoping to make it back-to-back wins in the top-flight as they step out against Sheffield United at Molineux on Saturday evening.
On aiming for successive Premier League wins
"We were very relieved when Adama scored the goal. We were all very happy. I think in my whole career, this is probably the happiest time because we did work very hard for 90 minutes, and then to have this goal at the end really made us very pleased in ourselves.
"Indeed, the moment I scored my first goal against Crystal Palace was very special to me, but the moment of the Fulham goal was even better because it brought so much happiness to the team.
"Getting the three points was really good, but we are now preparing ourselves in the same way in order to play really well once again on Saturday."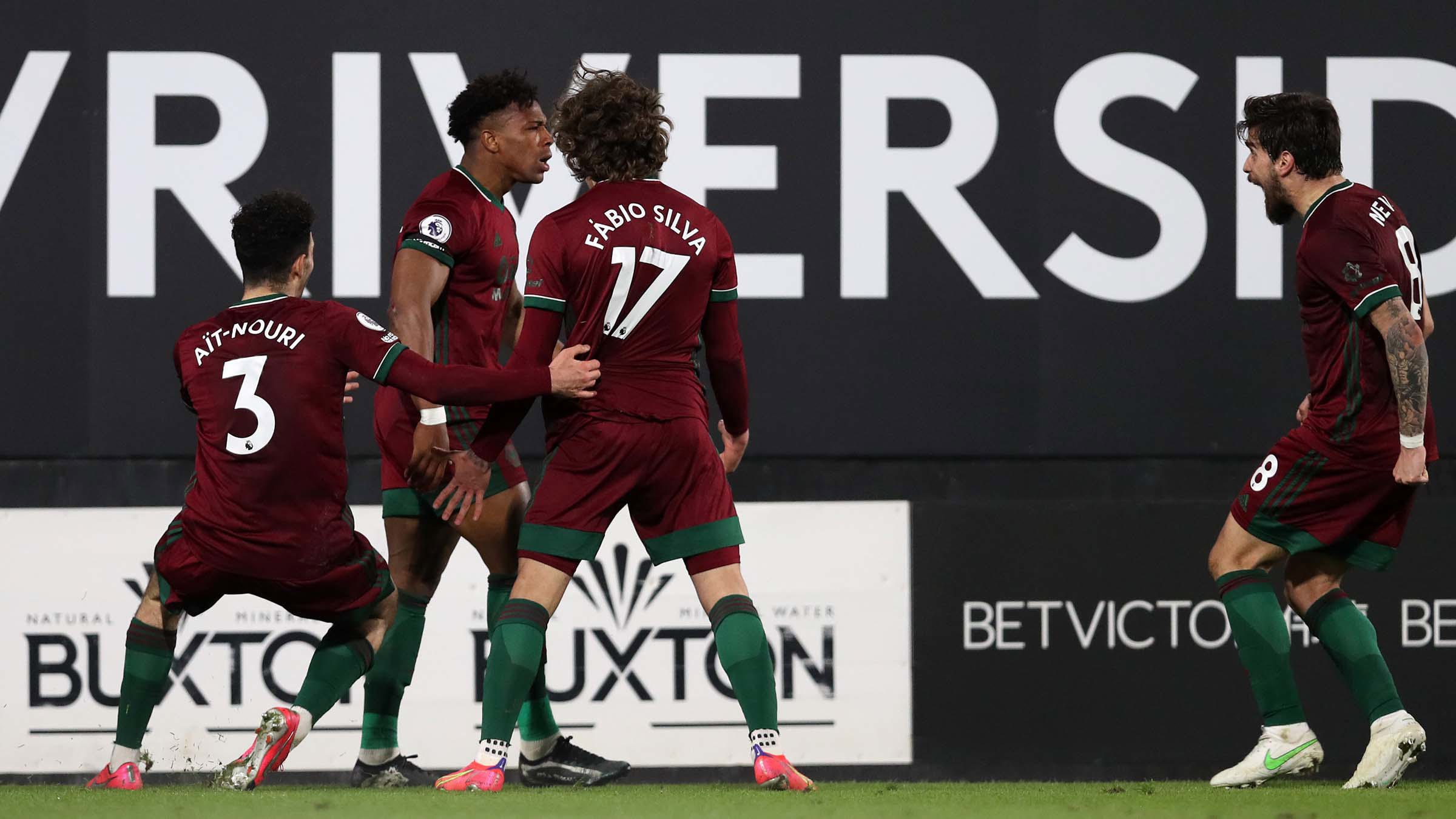 On fasting during Ramadan
"It's ok. It's not too difficult, I'm still training, I'm still giving as much as I can, and giving the maximum of myself during training.
"For the games, I get an exemption because the games are demanding, but then I will catch up later on with the days I would have missed."
On his season at Wolves
"It was a great chance for me to play in what is the greatest championship in the world, so of course I was really happy and really proud to be able to play at such a high level, in such a huge championship against some of best teams every weekend.
"It's been really good here. It's good to be able to mix with different nationalities. There are Portuguese player, English players and player who speak French; [Romain] Saiss, Leander [Dendoncker], Adama [Traore] and [Willy] Boly.
"They speak the same language as myself, but on the other hand, I'm also learning English, so I can communicate better with the rest of the team."
On working under Nuno
"He is a very good coach. He's a coach who I'd never worked with before, but I have great respect for him.
"He has worked with me and the other players very closely and I appreciate that he explains everything to me.
"He talks to me about making the most of my good points and my qualities, as well as how to improve my less good points. He's really helped me and is a pleasure to be with him."
On difference between Premier League and Ligue 1
"They are both very good championships to play in, however, there is a real difference in the intensity.
"The fact that we are playing every week, so it's a very intense programme, but it has been really good to have been able to play in the Premier League.
"It's always a pleasure to have the opportunity to play the games against some really great players in the Premier League, so it's always very satisfying."
Wishing a happy and blessed Ramadan to everyone celebrating!#RamadanMubarak pic.twitter.com/L3xdo8rp49

— Wolves (@Wolves) April 12, 2021
On his future at Wolves
"There is nothing that I am aware of. Personally, I'm trying to concentrate on playing. I concentrate on doing my best for the team and giving the best performance I possibly can.
"Whatever happens in the future will be decided by others."
#WOLSHU