16th April 2021
Nuno Espirito Santo insists Wolves must put their injury woes to one side and build on "an important moment" last weekend when they face Sheffield United on Saturday.
With Pedro Neto joining Jonny in the treatment room long-term, and Ruben Neves entering a period of isolation, it has been a challenging week for Wolves, but on the pitch, they'll hope momentum is slowly building. Adama Traore's injury time stunner at Fulham last Friday brought that winning feeling back to the old gold camp, but as Nuno's men prepare to face the basement side at Molineux, the head coach knows not to take league positions into account in the Premier League.
On building on the Fulham win
"Definitely for this game. This is how we operate, game by game, the good things that we did against Fulham, we must try to repeat, and at the same time there was a lot of mistakes in the game that we must analyse and improve. It was a good game, and important moment for us, that we have to take on from there.
"It's always been our philosophy since day one, since this beginning, we don't have to worry about that. The way we work is on a daily basis, we prepare for the game tomorrow against Sheffield United, and they are ready to go."
On being wary of the Blades
"They are a good team – they showed and proved to everybody before. I know Chris [Wilder] and Paul [Heckingbottom] too, and one thing is for sure, the character and determination is there, so we can look at Sheffield United and see they've had a difficult season, but the character of that group of players is there, so we expect a very tough match.
"We don't make differences between teams and don't look at the table. We analyse the opponent, their qualities, and the way we have to approach and play the game. So, there's no difference in our analysis with the team we're going to face."
On Boly returning
"Nothing has changed except for Boly. He joined the group after a period of isolation, at the beginning of the week, but it's still the same. Ruben [Neves] is away in isolation."
On Neto and Jonny's surgery
"The surgery was this week. Neto and Jonny, and now we have to wait for the period of recovery, but both of them are serious injuries. They went well, but now it's a matter of time and staying focused on the period of recovery, which is very important for their return, hopefully both of them become stronger."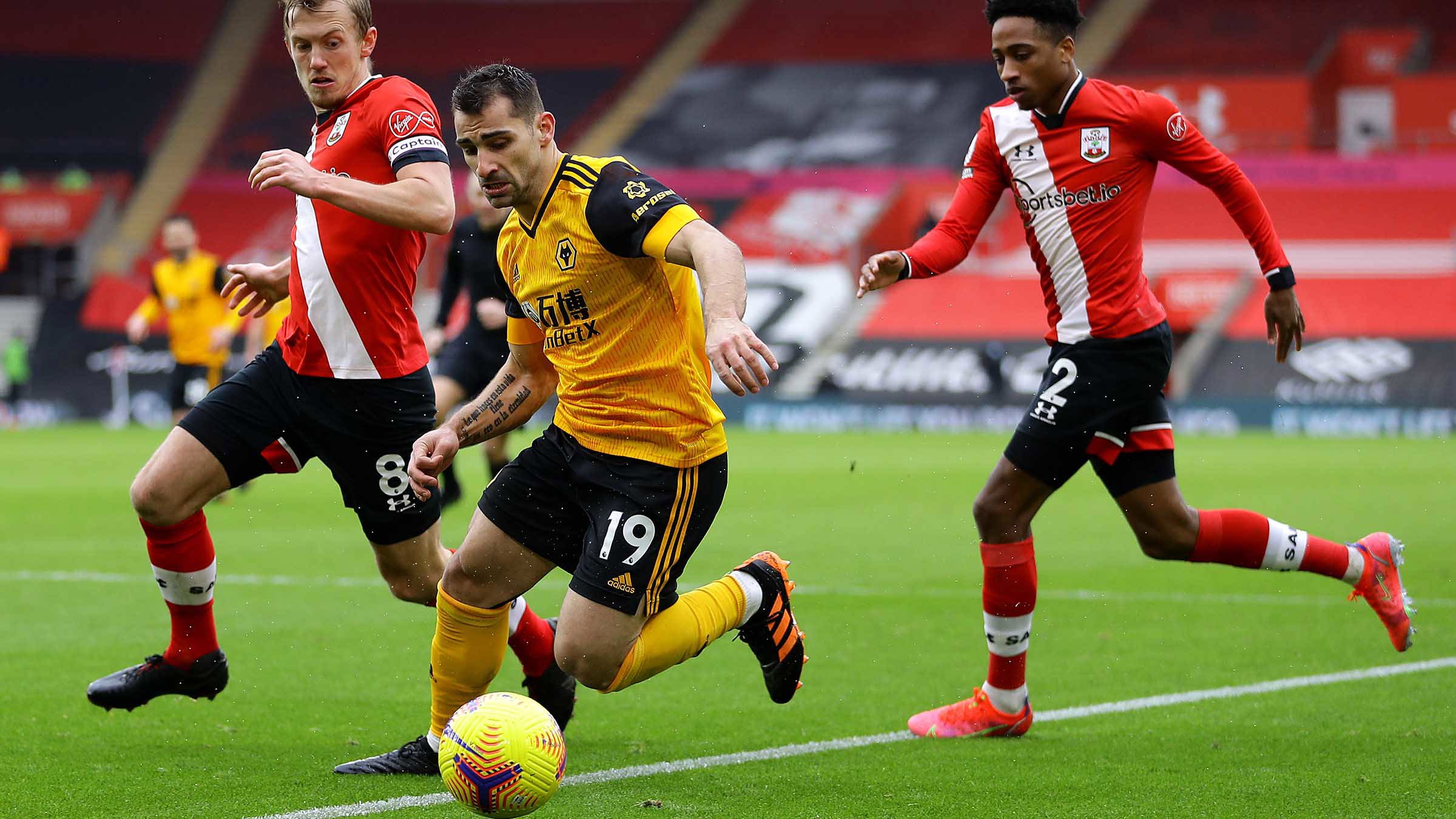 On Neto keeping morale up
"He's doing well. The surgery went well. He's positive and we are also positive about it. Pedro is a happy boy. He had a tough moment. But with the support of everyone here in the building, he'll come through and return stronger.
"He's doing well in the circumstances of the injury and the moment that he's facing. It's one of the things players have to overcome, when they're faced with tough moments, to deal well with that and at the same time prepare them for the future and Pedro is a very determined boy."
On the focus switch after an injury
"It's a period that he's going to stop competing, but not stop from working. It's a matter of finding the right things he can do in these moments, he can take advantage and make the time useful, and at the same time prepare for other aspects.
"We can work on his upper body, many things inside the period that he's going to recover, so it's a matter of us finding solutions to make the time useful for him and for us."
the surgery went well, already focused on my recovery thanks for the messages🙌🏻🐺🙏🏻✨ pic.twitter.com/YDXJRBXKAi

— Pedro Neto (@pedrolneto7) April 15, 2021
On a series of injuries this season
"The why we'll chase many, many times. When you look back and start analysing things, there can be one issue, one detail there that you may question, but there are some things that don't have explanations, so there's no why to look for. Sometimes it just happens, that's obvious in football, the game.
"Of course, during the season we had some problems, but at the same time we've been able to try and find solutions. Some of them took more time, but now we still have problems and still have a long way to go this season – we have to compete well, so we trust the squad we have available now."
#WOLSHU