9th April 2021
Nuno Espirito Santo couldn't hide his joy for Adama Traore, after the Spaniard hit a stoppage time winner for Wolves at Craven Cottage.
After an improved performance, and VAR frustration, Wolves hit Fulham at the death when Traore's fierce strike flew in, sparking scenes of great celebrations from Nuno, his staff and players. While the winner was crucial, the head coach was pleased with how his side performed and hopes it can provide a platform for a strong finish to the campaign.
On Traore's dramatic winner
"It was a very good goal. Adama's speed and finish gave us a win I think we worked very hard for. I saw the ball inside, knowing it was the last moment of the game, it's always good to be on this side, it happened before with us on the other side, and it's tough, but when we are happy, we have to celebrate – it means a lot for us.
"I'm very pleased. Adama is unique. He played in a different position, he played on the left and went to striker. He worked very hard and with his speed and talent, he can really punish teams.
"It's difficult for him to find spaces because the opponents, their immediate reaction is to foul him, to disturb him, but it was a good finish, so let's hope he continues, not only finishing but assisting, he must improve on a lot of aspects of his game."
On a good battle
"It was a tough game. A very tough game, a difficult game. We were very organised, very intense, both teams were really compact and the game broke at the end. I'm happy for the boys because they worked hard.
"Fulham played well, were very organised, caused us numerous problems. The quality of their squad gives more value to our win because it's a tough place."
Fabio ➡ Adama ➡️ 🚀⚽️ pic.twitter.com/PKVdhzl6f9

— Wolves (@Wolves) April 9, 2021
On an improved performance
"The priority was to try and find solutions for what happened to us, the balance of the team was terrible on Monday, but better today, we didn't allow counter attacks, one of the aspects we prioritised in the game, so happy, but also about the attitude.
"It's very important, it's been a hard week, but the response was good. Full of character, full of energy, this is what we want for the rest of the season."
On VAR ruling out Jose's goal
"Disappointed because it was the last moment of the half and a beautiful move, something that we wanted to put on the pitch. We did it, but it's fine margins VAR. I hope that football can find a solution for what's happening because when the stadiums are full again, it's going to be hard to explain.
"The half-time was difficult to settle down again because the players were out of focus, and the message was about that, focus on our tasks, forget about VAR, we'll analyse after, and the boys did well, I think we were always in the game, action after action, knowing our priority was to defend and then have what Adama gives with his speed."
On Neto's injury
"It was impossible for him to continue, he's been struggling with this problem for some time, many players that we have have a lot of problems, let's hope this long week allows us to recover the players and go again.
"Let's see how he is. It's been tough moments, we were not able to settle down the team, always having players with knocks, but let's see how he is and let's try to recover him."
On changing the system mid-game
"It's more the shape we've been working on for three seasons already, so the team immediately recognised the routines and were able to adapt really well.
"This week was tough after the international break, all the issues that we had, we felt the players that were outside, the problems that they have, it's been difficult to settle the team, so let's try this week. After a good win, recover well, and sustain better performances."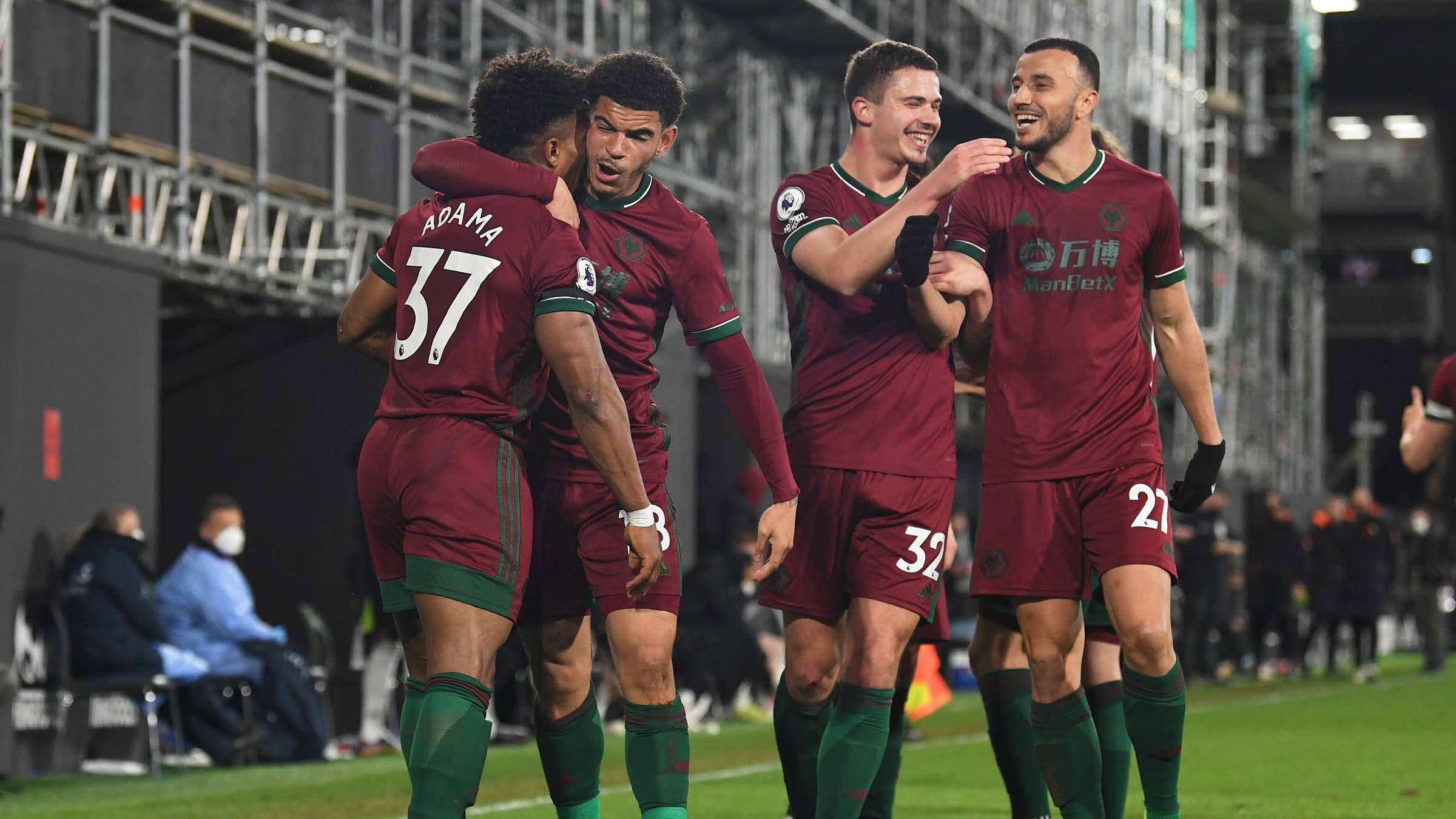 On finishing the season well
"It's our aim, it's what we'll try, the best way is go game by game, knowing each game of the rest of this season is important to build momentum for what is left and what is coming.
"A lot of games to be played, and we have a lot of things to improve, the priority is to try and settle the team first, we've been able to build what we have. Next season is too early, but it's the moment to start thinking about those aspects also and the priority is to improve our game."
#FULWOL