2nd April 2021
Nuno Espirito Santo says he will use Friday and Saturday to assess his squad, particularly those returning from international duty, before deciding the best way to achieve a positive performance against West Ham United.
Members of the Wolves group have returned with knocks, according to the head coach, but may benefit from the additional preparation time, ahead of the Premier League's return on Monday evening. Having suffered defeat against the Hammers back in September, Nuno knows the tough challenge ahead of his side, but insists his group will be well prepared come kick-off at Molineux.
On Moutinho's injury situation
"It was an injury that didn't allow him to play with Portugal. It's still being assessed, let's wait. It was at the beginning of the first game, he only made 45 minutes and was not able to continue for the second-half. Since then, he's not been training as normal, he didn't join the group yet, but he's improving.
"We have some issues. We still have a couple of days, but some of the players, like Joao [Moutinho] and many others have returned with small problems that are always normal due to the international break, the travelling, all these disruptions, but we have a couple of days to assess and decide for Monday.
"Prepare for the game on Monday against West Ham. Prepare it very well, complete, game by game, nothing has changed."
On using the two previous weekends
"It's the situation, it's not frustration, you can take your time and make it useful. You have the under-23s here, you work with them, you work with the players that were not involved with the national team, many ways you can use your time, instead of waiting and being frustrated. Transform it into something useful that can help the team in the remaining part of the season."
On West Ham's improvements this term
"They've been able to compete much better. They have a very good squad. They've introduced some good players that gave West Ham, as a team, more physicality, at the same time, fantastic work from David Moyes.
"Inside the Premier League, all the managers are putting their own idea in the teams. That's what I can see. West Ham, clearly they are playing good, they are consistent, they are solid, so we expect a very tough match."
On reflecting on the defeat at London Stadium
"We're going to face a very tough opponent, a very good team. They were much better than us. We were not so strong defensively and didn't play a very good game.
"That game was a long, long time ago, it's not the reference for us approaching the game on Monday, because it's a new team, West Ham are different, we are different, so it's a new challenge. I don't go so back to prepare for the game of Monday, our reference is more based on the previous performance before the international break.
"I look at how I can achieve a good game on Monday. These two days ahead of us are very busy days for us to prepare well for the game, because we are still receiving players today, players arrived last night, this morning, so what we want is to prepare well for Monday."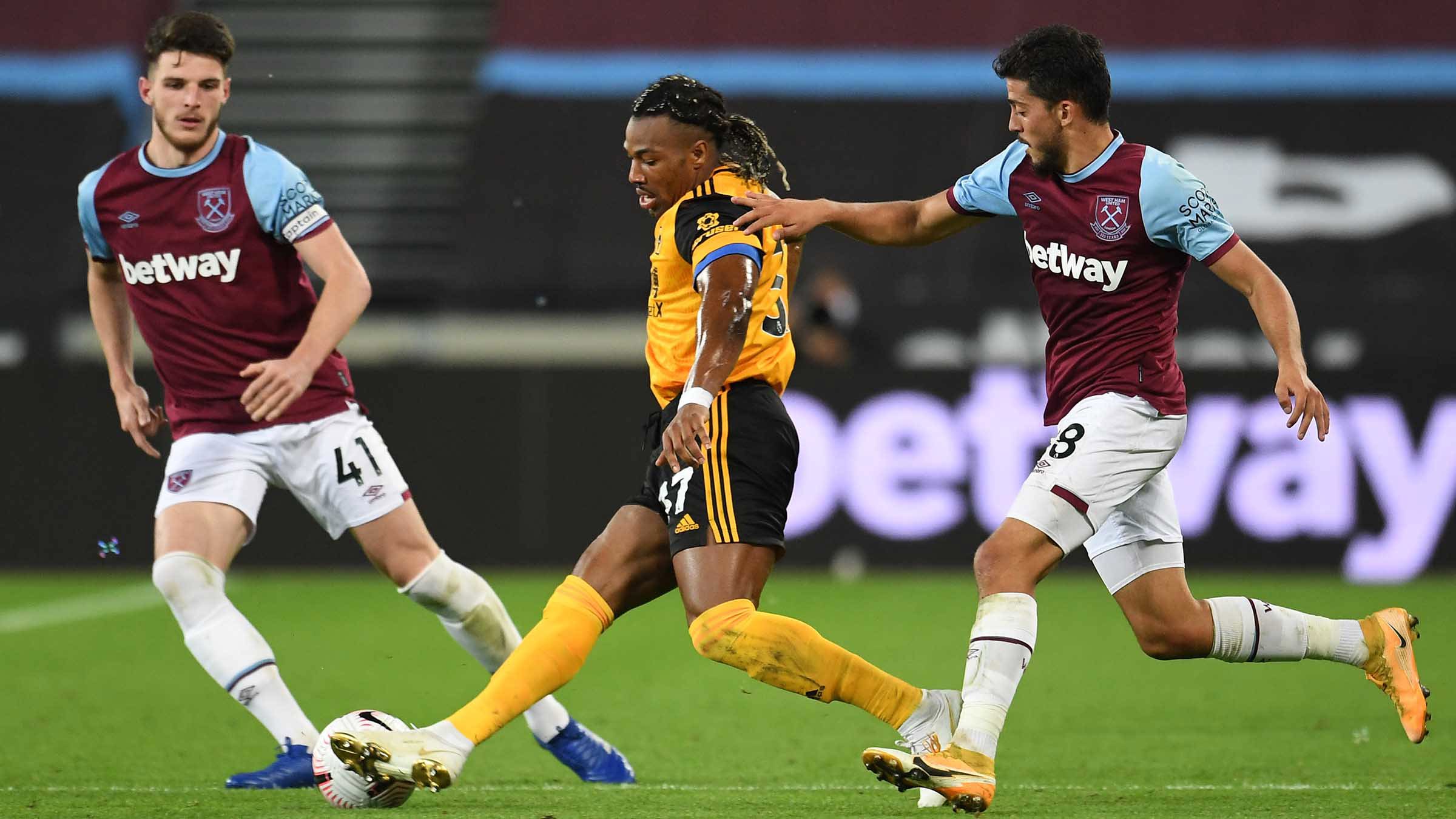 On continuing to improve
"The table is not a reference, the reference is how we've been able to perform. We had bad moments in our performances, periods of time that we had issues defensively, the first-half, then the second-half, all these things that we are trying to find a balance.
"It's how we do things, how we want to keep on improving, how we can find solutions. I'm positive for the remaining part of the season that we will play good, this is my obsession, to play good football, to compete, compete, compete."
On continuing to play without fans
"It's been terrible. The absence of fans is the worst thing we're suffering. We don't feel it, especially for the players. You ask me and I think I can handle, all the managers can handle the situations and survive, but the players are clearly suffering from the absence of fans. Not only the absence of fans, the contact of fans before and after, living in society, the players are suffering."
#WOLWHU